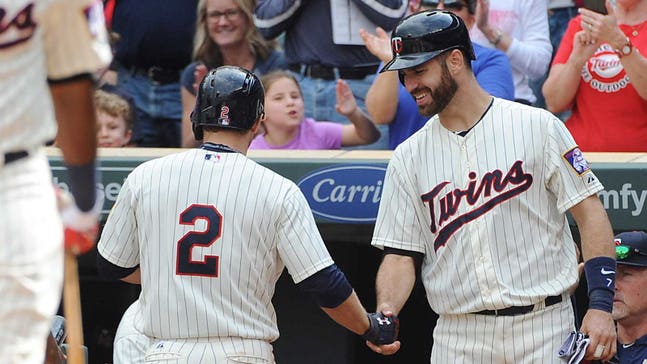 First-place Twins a surprise -- outside of Minnesota
Published
May. 28, 2015 1:00 p.m. ET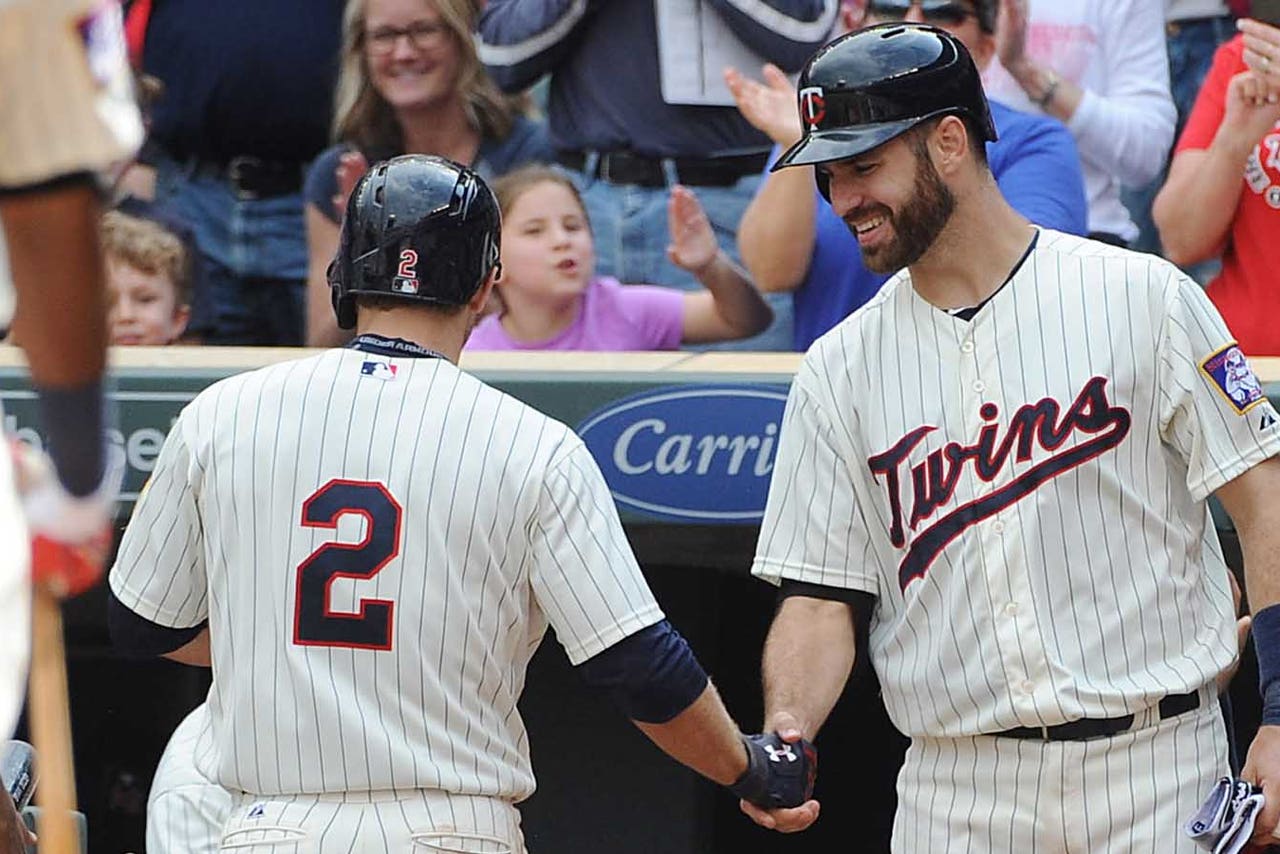 MINNEAPOLIS -- Ten games above .500. Tied for first place in the American League Central. These things seemed unfathomable for the Minnesota Twins in each of the last four years as they toiled away during four straight 90-loss seasons.
Because of that track record, few people in baseball seemingly gave the Twins a chance to be competitive in 2015. Yet here they are, a few days away from the calendar turning to June, with the second-best record in the American League, the fourth-best record in the majors, and perhaps the most surprising story in all of baseball.
Surprising, that is, only to those outside Minnesota's clubhouse. Ask anyone inside that room of 25 players and they'll tell you they're not nearly as shocked with their 28-18 record as those who have observed it from the outside looking in.
"I don't think it's surprised us at all," said third baseman Trevor Plouffe. "We knew we had the potential to have a pretty good team. I think what's been going on with us is we've had good pitching, good timely hitting. We've played good defense. When you line those three things up, we're going to start winning games."
Winning games is exactly what the Twins have done, thanks to a number of factors. Perhaps one of the biggest reasons for Minnesota's early turnaround has been its starting pitching. The Twins had one of the worst ERAs by a rotation each of the past two seasons. Yet as of Thursday, Minnesota's starters have combined for a 3.99 ERA, which ranks 13th in the majors and fifth in the American League. That charge has been led by right-handers Kyle Gibson and Mike Pelfrey, both of whom have sub-3.00 ERAs (2.72 and 2.77, respectively).
The Twins' starting pitchers have been going deeper into games than in years past and have avoided too many instances in which the offense has faced an early deficit. In some of those cases, though, Minnesota's lineup has shown an ability to pick the pitching staff up and put up a crooked number. The Twins' 212 runs are eighth-most in the majors, which shouldn't come as too much of a surprise after they finished seventh in baseball in runs scored in 2014.
On any given day, a different player might emerge on offense for the Twins to help lift them to yet another win. Minnesota's roster isn't lined with 30-home run guys, and it doesn't appear as if anybody in the Twins' lineup will be competing for a batting title this season. Yet whether it's Plouffe, Brian Dozier (team-high nine homers), Joe Mauer, Torii Hunter (29 RBI), or any number of other players, each game seems to have a new hero. Wednesday against Boston was Aaron Hicks and Eddie Rosario. Friday could be yet another surprising character.
"I know it sounds like a cliche right now, but it's a total team effort," said Mauer, whose 27 RBI are second-most on the team. "It seems like a different guy is doing something to help us win every night. That's what makes it a lot more fun. Everybody's contributing to our early success."
Wednesday's win against Boston was the fifth straight victory for Minnesota, which swept the Red Sox for the first time since 2006. The Twins also improved their American League-best home record to 17-6. After each of those wins, Minnesota's players have participated in the now-infamous postgame clubhouse dances, complete with fog machines and laser lights.
The Twins hope they continue dancing all season. Yet after pulling into a tie for first place Wednesday, first-year manager Paul Molitor put things into perspective, noting that the season is not yet two months old.
"We certainly enjoy the fact that our fortunes have been good as of late," Molitor said. "The only day the standings really matter is the last day of the season. We all know that. . . . There's a lot of things to be optimistic about. We keep preaching, all you have is the next game."
It remains to be seen if the Twins' success in the first two months of 2015 can be sustained from now until October. If that does happen, Minnesota has a chance to become that rare team that goes from worst-to-first. If the Twins do end up fading, outsiders will chime in as if to say, "We told you so."
For now the Twins are enjoying the ride they're on. They're a first-place team, at least for a day. That's something very few people saw coming -- except perhaps for those in the Minnesota uniforms.
"We know what kind of team we have. We stressed that early in the year. Obviously nobody's going to be on board with us, and I get it. That's always a good thing," Dozier said. "You don't play the game on paper. That's what I hate about it -- everybody tries to. Before the game, nobody knows what we have in this clubhouse, the camaraderie, everything. It's showing right now. Everything's kind of clicking, so that's fun to watch."
Follow Tyler Mason on Twitter
---