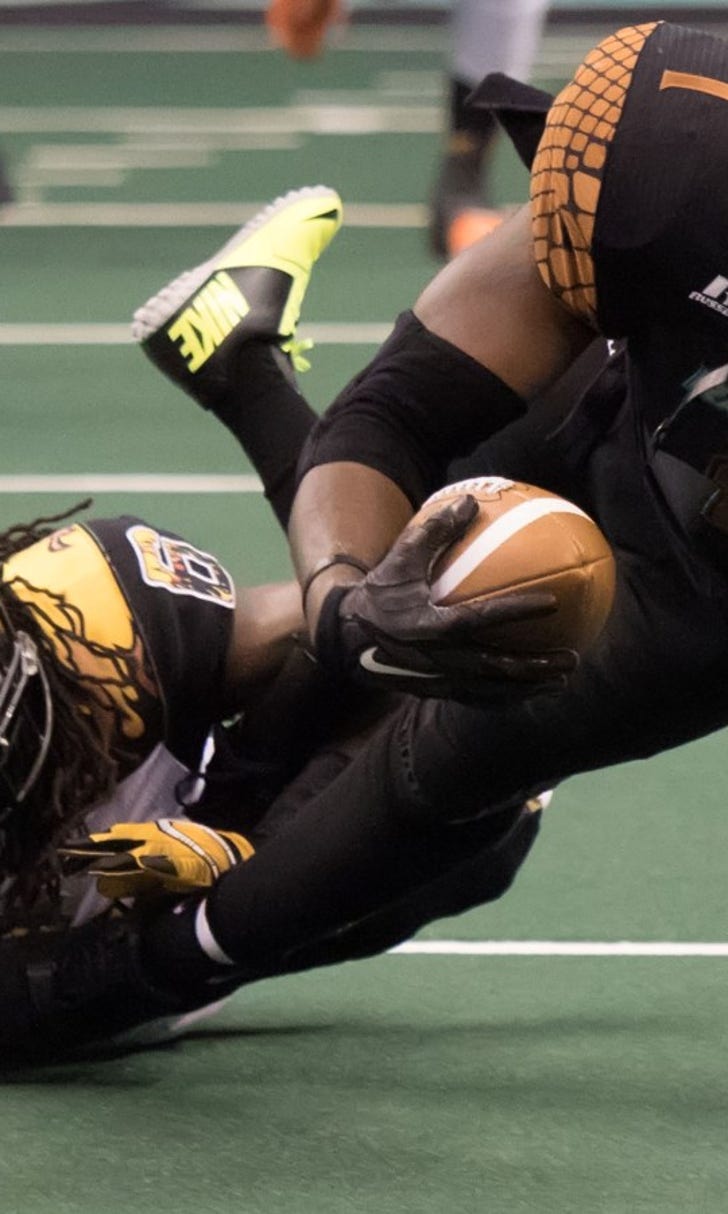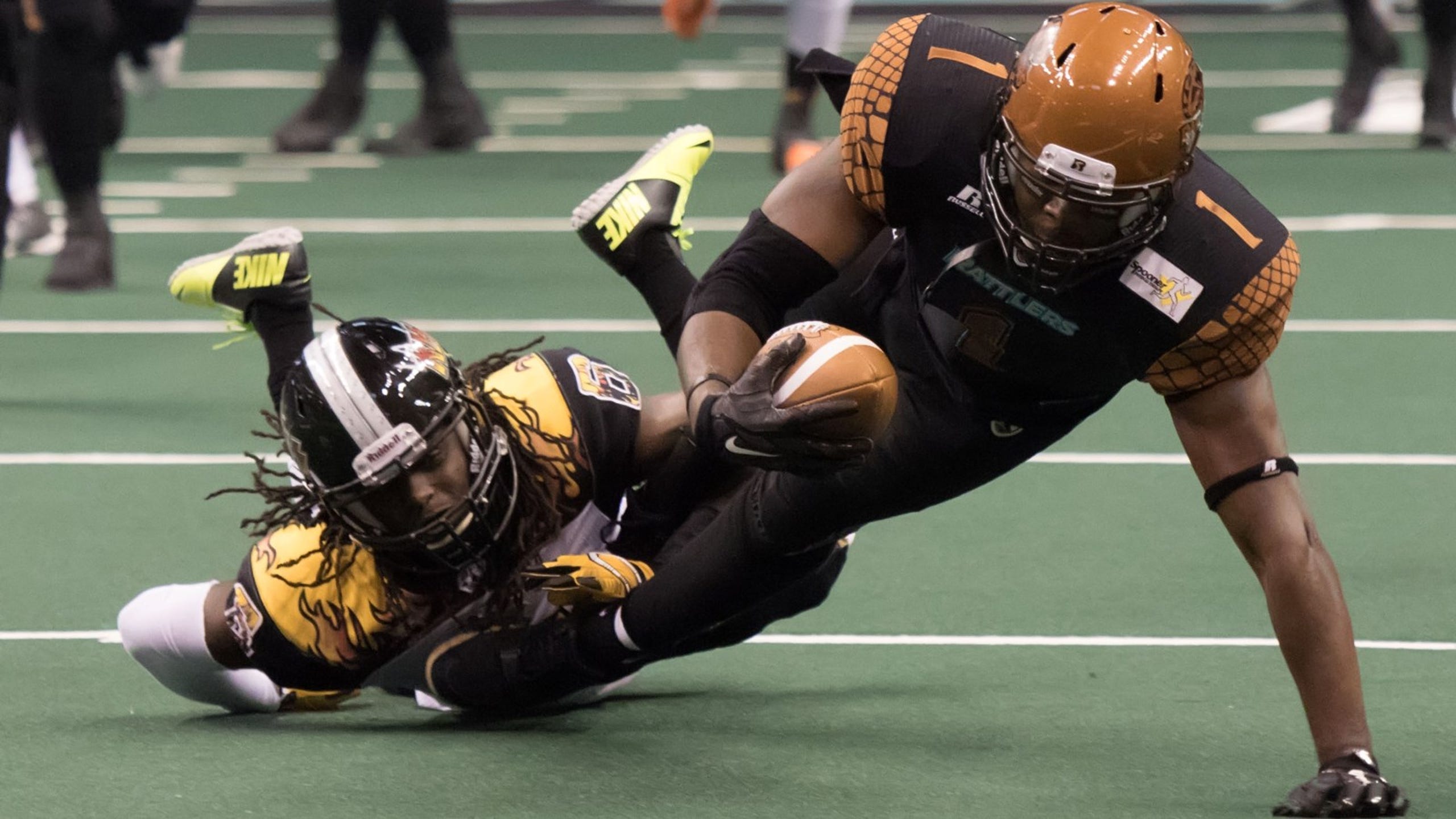 First-half shutout propels Rattlers past KISS
BY foxsports • July 26, 2015
PHOENIX -- The Arizona Rattlers returned to the win column with a 68-55 victory over the Los Angeles KISS on Sunday at US Airways Center.
The Rattlers (13-3) had their best defensive start of the season. The defense did not allow the KISS to score until the third quarter. The Arizona defense was led by linebacker Tyre Glasper who picked off KISS quarterback Danny Southwick with a one-handed grab.
On the Offensive side, the Rattlers had a fast start as well. It started with fullback Mykel Benson rushing 21 yards for a score. Benson ended the game with 48 yards on seven carries.
"We just wanted to get Benson going," Rattlers coach Kevin Guy said. "He's a huge weapon and a fit for us. We are very happy he is in our organization. He works hard and has a great attitude and obviously that transitions to the field."
On Los Angeles' first play on offense, defensive tackle Anttaj Hawthorne recovered the fumble by Southwick, which eventually led to a rushing touchdown by Rattlers quarterback Nick Davila. After a turnover on downs, Davila threw another touchdown, a 36-yard pass, to wide receiver Rod Windsor. Windsor, who earned the Russell Athletic Offensive Player of the Game, finished with 155 yards and two touchdowns.
"We worked hard all week and there was a high tempo offense," Guy said. "I thought they responded well and it transitioned to the game."
The Rattlers led 34-0 with one second left in the second quarter, when Davila through an interception to KISS defensive back Josh Victorian, who ran it back 48 yards for a touchdown. This gave the KISS some momentum.
The KISS (4-12) came out in the third quarter and immediately scored with a 39-yard pass from Southwick to KISS wide receiver Donovan Morgan. After a fumbled kick return by Arizona, Southwick scored again with a 1-yard pass to wide receiver Tyrone Goard.
The Rattlers were again able to wrestle back the momentum in the fourth quarter when Arizona wide receiver Chase Deadder, who is starting his first game back from injury, caught a short pass, and muscled his way 22 yards for a touchdown.
---