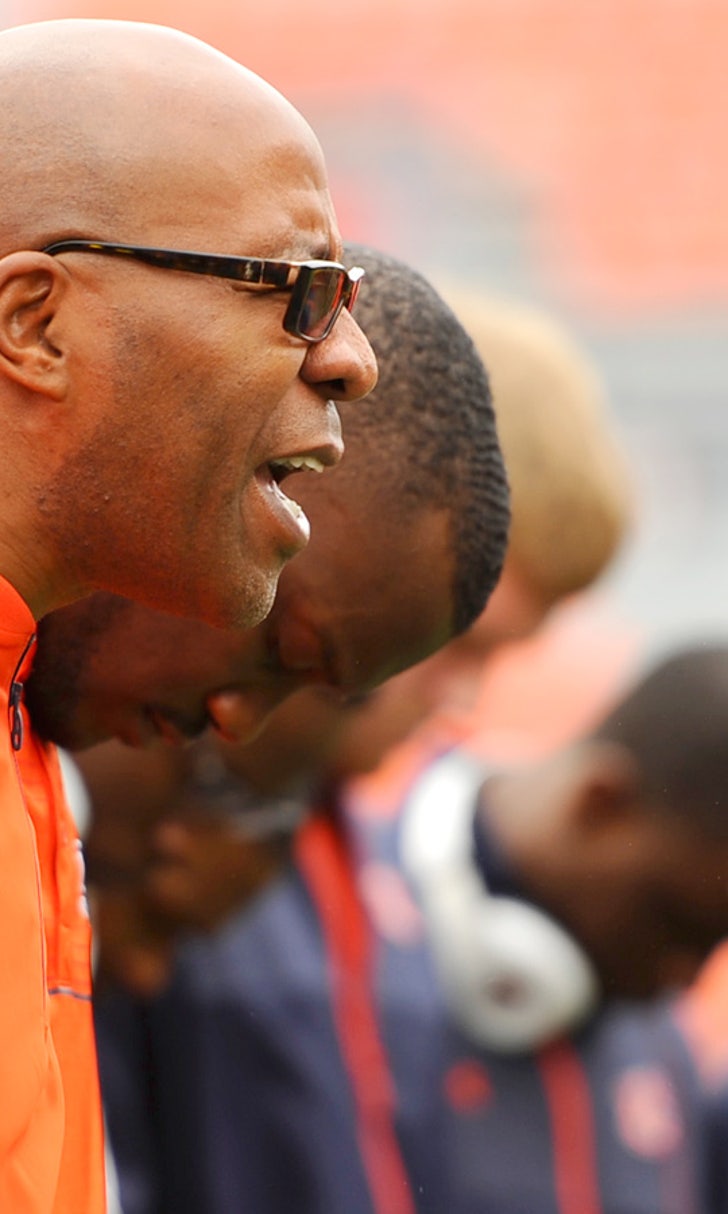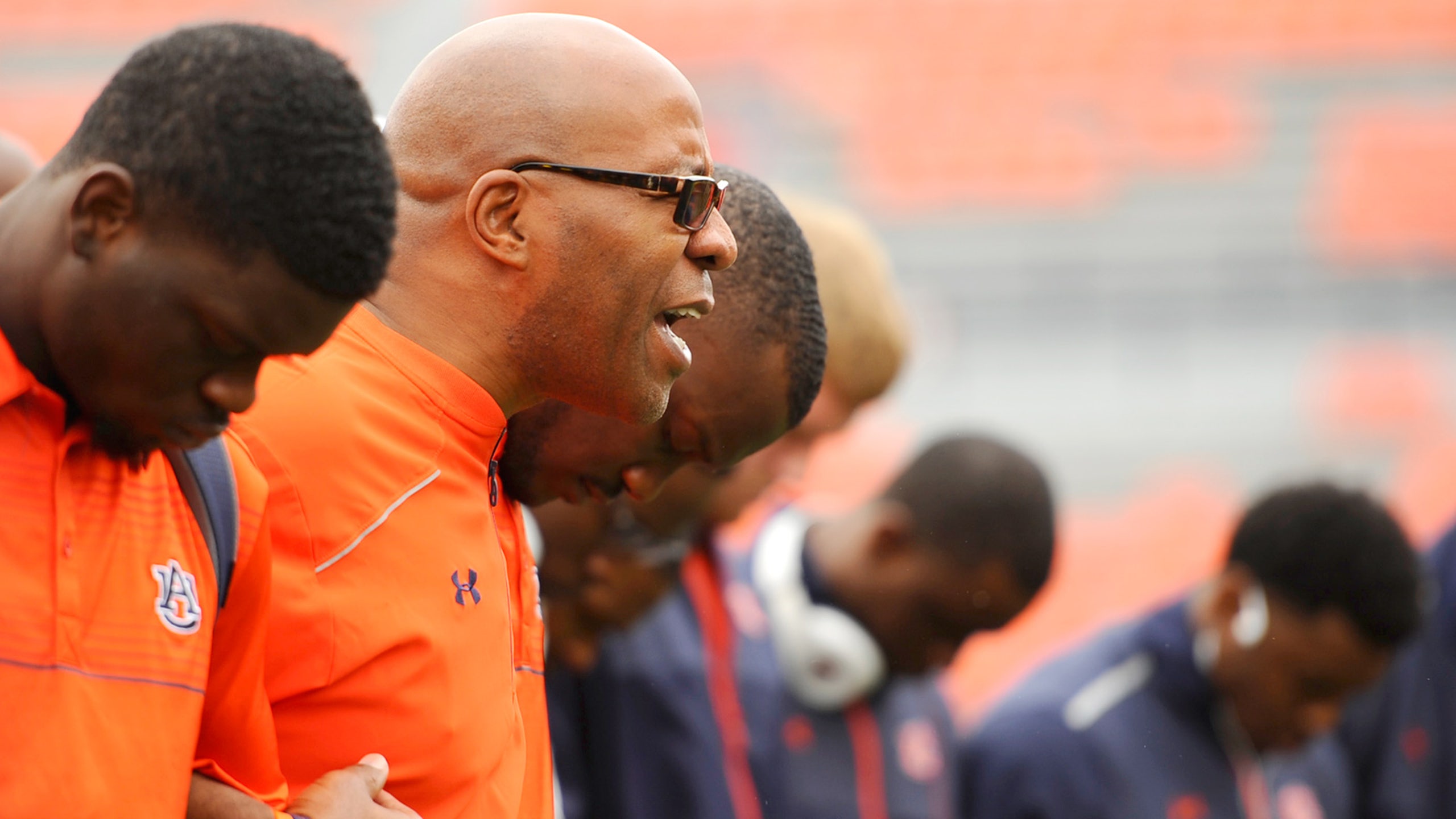 FFRF demands Auburn Tigers fire their Christian team chaplain
BY Teddy Mitrosilis • August 20, 2015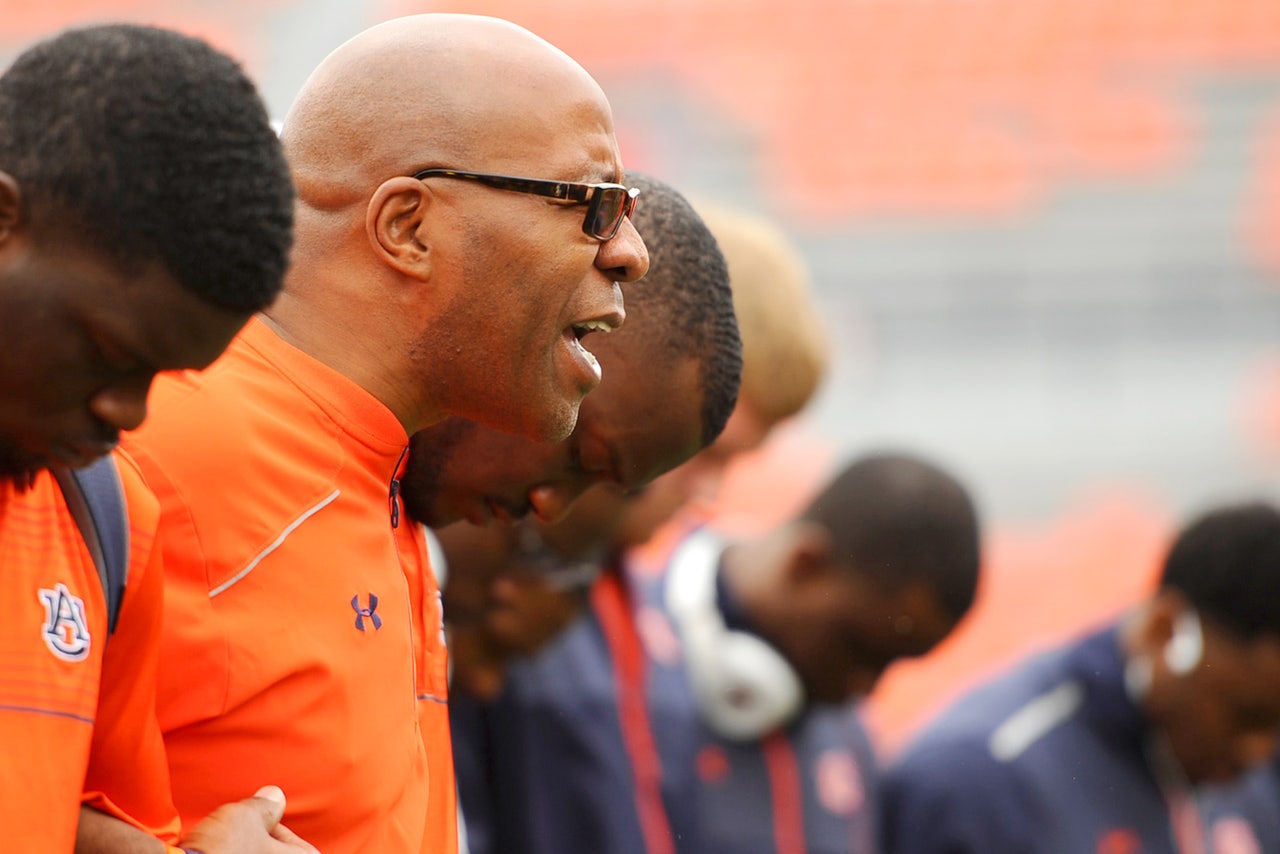 A religious organization has filed a letter to the president of Auburn demanding the Tigers fire their team chaplain -- "abolish the chaplaincy," in its direct words -- arguing an affiliation with the Christian religion could lead to discrimination of those who may not hold the same beliefs.
The Freedom From Religion Foundation said in the letter, "Our purposes are to protect the constitutional principle of separation between state and church, and to represent the views of freethinkers (atheists, agnostics and nonbelievers)."
The organization does not care what role Chette Williams plays with the football program, only that he has a role.
"It makes no difference if the chaplain is unofficial, not school-sponsored, or a volunteer, because chaplains are given access to the team as a means for coaches to impose religion, usually Christianity, on their players," the FFRF wrote. "Under the circumstances, the chaplain's actions are attributable to the university and those actions are unconstitutional."
The FFRF is also upset about the idea of Williams baptizing two former players, in addition to him routinely leading the team in prayer, and claimed he has an office in the football stadium, which al.com reports is inaccurate.
Williams has been working with Auburn football since 1999 and is the campus director for Fellowship of Christian Athletes. He played for the Tigers in the 1980s. Auburn will certainly not give in to the demands of the FFRF, releasing this statement on Thursday:
Williams isn't technically considered an Auburn employee because the FCA reportedly pays his salary.
The FFRF says it is not against prayer at Auburn -- it's just, apparently, against organized prayer with an appointed supervisor.
"If the team wants to worship, they want to get together on their own and have their own organized worship, that's totally fine," Andrew Seidel, FFRF's staff attorney, said according to al.com. "We don't have any problem with that. We don't have any problem with them praying in whatever way they see fit, what we have a problem with is the top-down imposition of religion."
Auburn isn't the only school dealing with these demands from the FFRF. The group, based in Wisconsin, has sent letters to numerous schools across the South over the past couple years.
When the organization tried to distance Clemson's ties to the Christian religion last year, head coach Dabo Swinney refused, saying in a statement, "Players of any faith or no faith at all are welcome in our program. All we require in the recruitment of any player is that he must be a great player at his position, meet the academic requirements, and have good character."
The FFRF has also reportedly requested documents from Alabama, but the Crimson Tide have ignored the organization.
And now here's a video with Chette:
Teddy Mitrosilis works in social content development at FOX Sports Digital. Follow him on Twitter @TMitrosilis and email him at tmitrosilis@gmail.com.
---
---