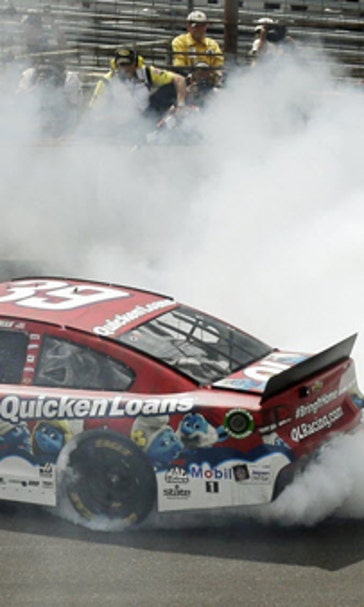 Feud Of The Week: Chevy Vs. The Field
BY foxsports • July 29, 2013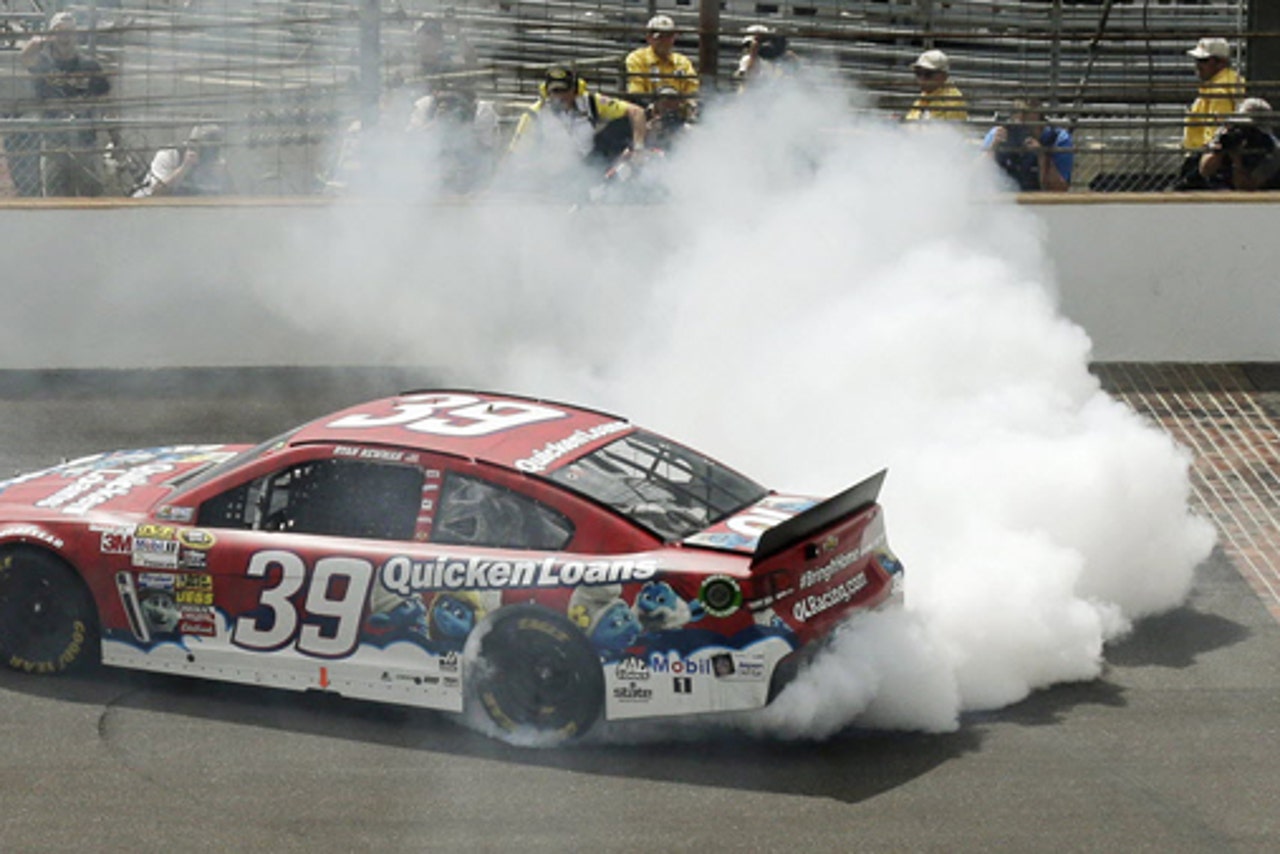 Unlike many races, there were no on-track tirades in Sunday's Brickyard 400, no boys having at it, or men behaving badly, as it were.
That said, there was one old-fashioned ass-kicking that went on at Indianapolis Motor Speedway on Sunday: The beatdown Chevrolet gave to the competition.
Brickyard 400 winner Ryan Newman piloted a Chevrolet SS.
So did runner-up Jimmie Johnson.
And third-place Kasey Kahne, as well as fourth-place Tony Stewart.
Throw in Dale Earnhardt Jr. (6th), Jeff Gordon (7th) and Juan Pablo Montoya (9th) and Chevrolet drivers took the top four spots and seven of the top nine.
What's even more remarkable was the fact that this is Chevy's 11th straight Brickyard 400 victory and 15th in 20 editions of the iconic race.
How big a can of whupass has Chevy opened on the competition at the Brickyard? The highest-finishing Ford driver on Sunday was Joey Logano. The last time a Ford won the Brickyard 400, Logano was an 8-year-old elementary school student. Hell, Dodge and Pontiac have more recent Brickyard victories than Ford and Toyota has never won this race.
Not coincidentally, the top-four finishers and six of the top seven, were powered by Chevrolet engines built by Hendrick Motorsports.
"We had pretty good power all day long," said Stewart, the fourth-place finisher and co-owner of Newman's race-winning car. "I mean, there were a lot of scenarios where I noticed how good it was. And that's what you expect out of the Hendrick engine department. That's the standard that they set.
"It was good to know at a place like this where it's so key, you've got to get down the straightaways. You're not going to pass somebody on the outside in the corners here. You have to get off the corner and get down the straightaway. That's a big asset having that Hendrick power under the hood."
The second- and third-place finishers concurred.
"I know myself I was running good," said Johnson.
"I felt good all day," added Kahne.
As for the competition? They knew they were licked.
"They were way faster than us and they were up there pretty far," said Toyota driver Matt Kenseth of the Chevy armada. "Jimmie (Johnson) went by me so quick that I thought he was going to suck the numbers off the doors.  He was really quick.  Ryan (Newman) had a really fast car.  We had a top-10 car most of the day, but I couldn't run with those guys."
The good news for the Ford and Toyota teams who left Indy licking their wounds?
There's another race next week.
---