Adrian Peterson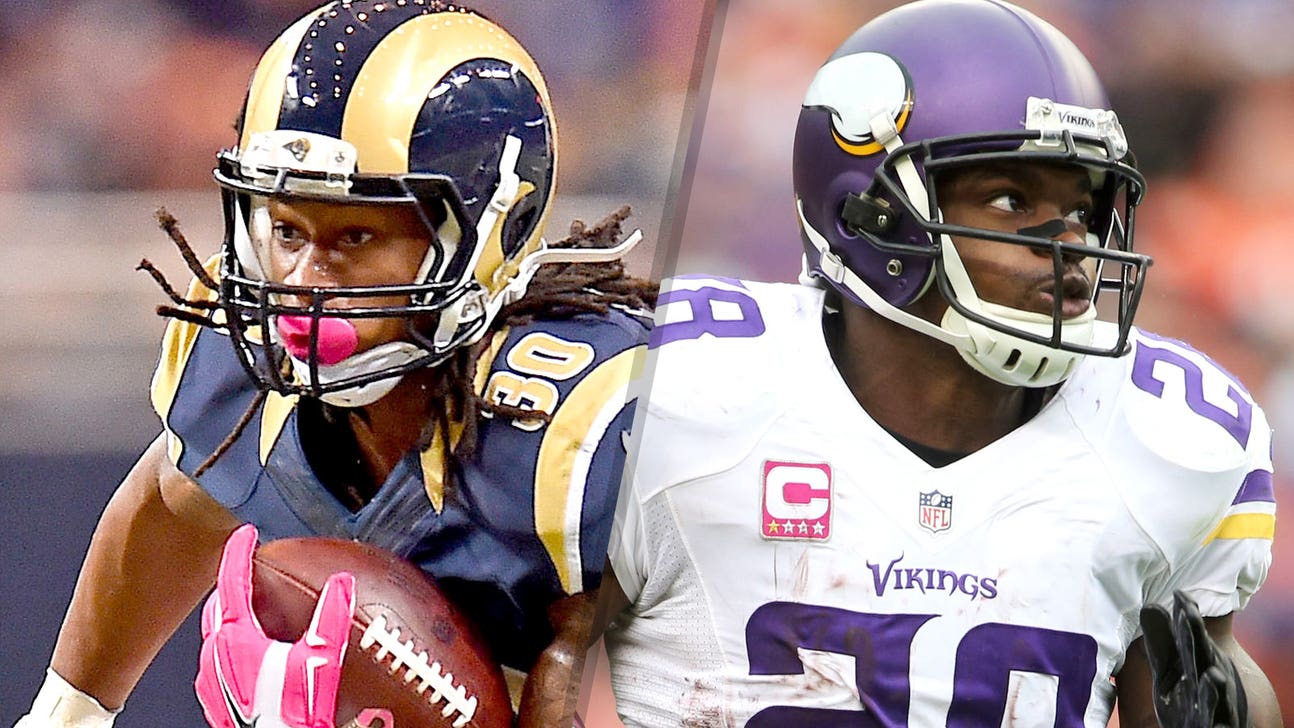 Adrian Peterson
Fellow ACL recovery busters Gurley, Peterson to share same stage
Published
Nov. 4, 2015 4:21 p.m. ET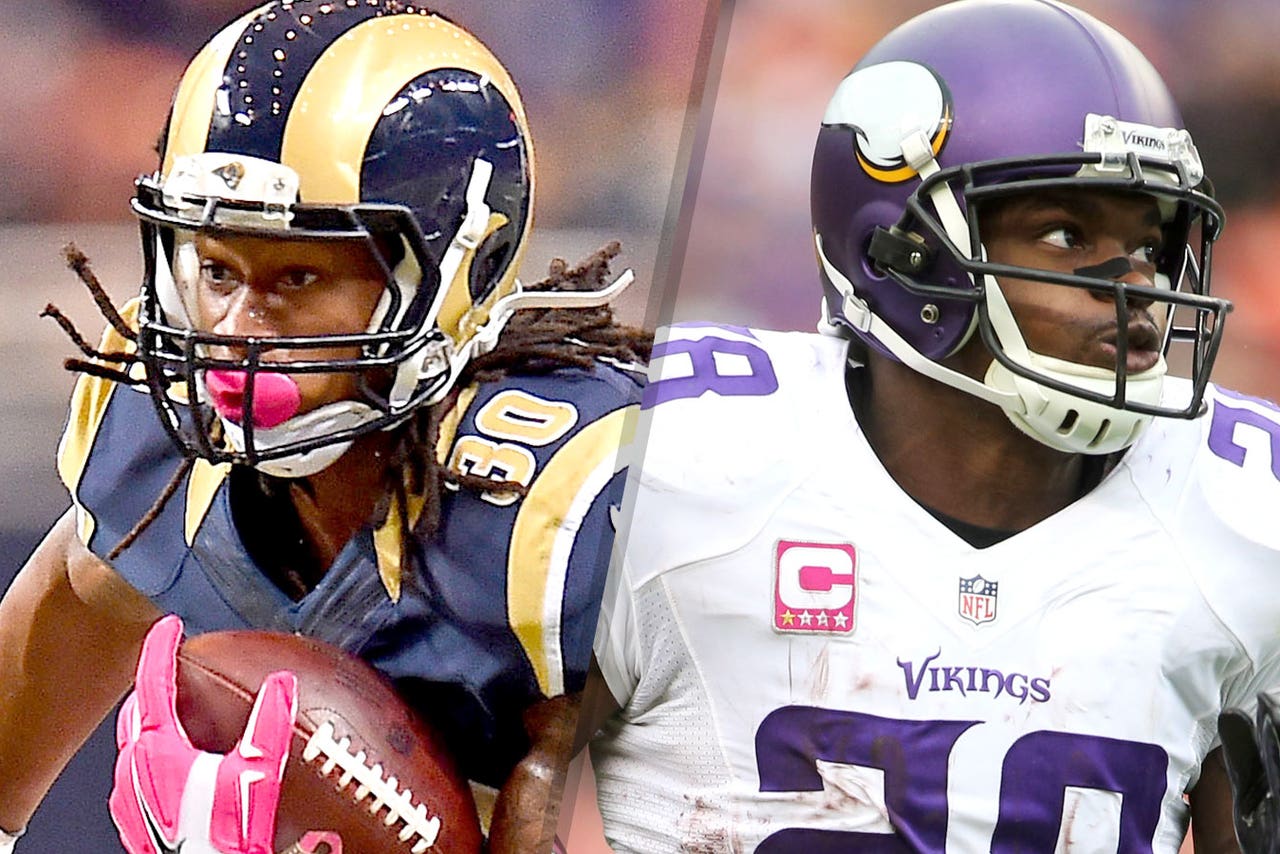 It seemed shocking when Adrian Peterson was able to begin one of the greatest seasons for a running back in NFL history less than nine months after tearing his ACL.
Todd Gurley was a senior in high school when Peterson suffered his injury, and it would be less than three years later that he would be setting a similar goal of getting back on the field at 100 percent as quickly as possible.
The comparisons extend beyond their time spent rehabbing, though, and they'll share the field for the first time when Peterson's Minnesota Vikings host Gurley's St. Louis Rams on Sunday.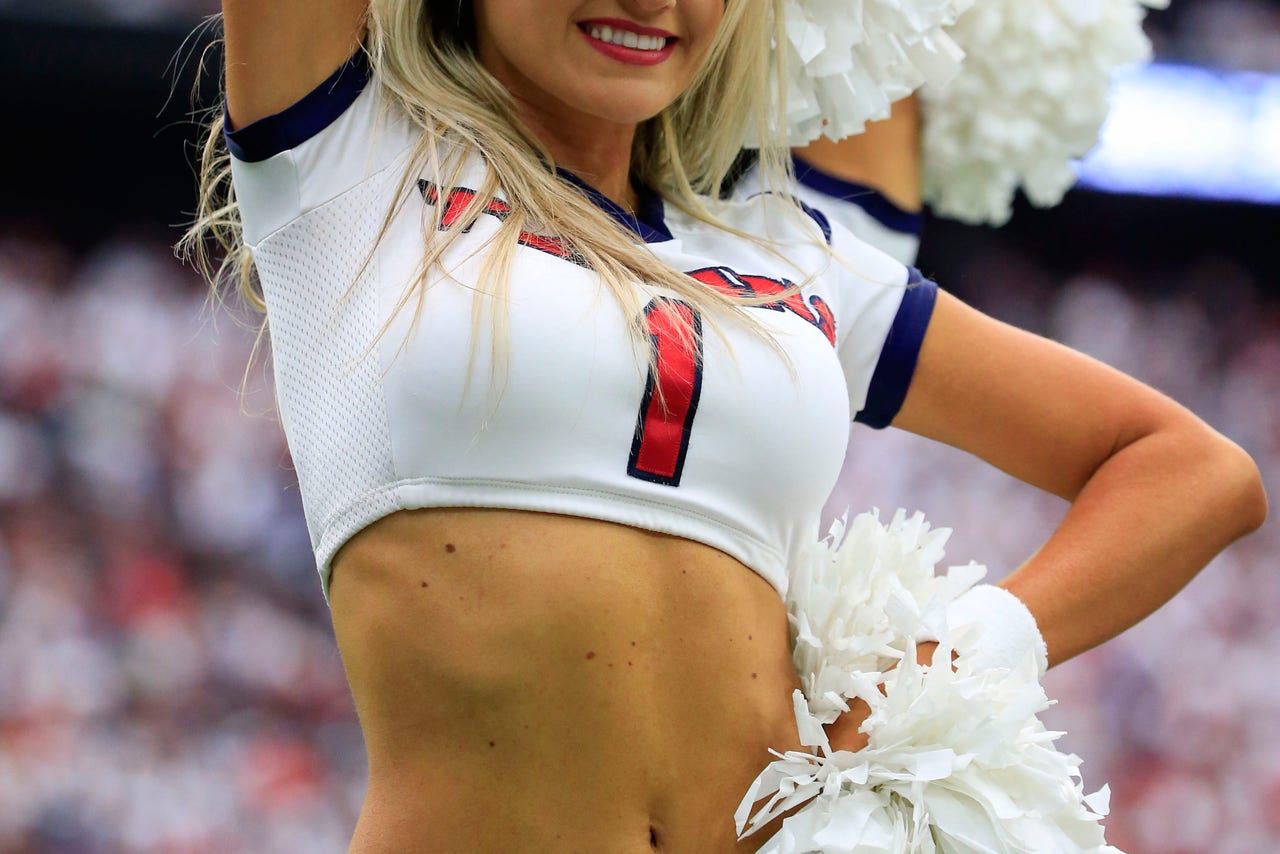 Lookin' good! Flip through our photo album of NFL cheerleaders.
Peterson made a surprisingly quick recovery after suffering his injury Dec. 24, 2011, and proceeded to rush for 2,097 yards -- eight short of tying Eric Dickerson's single-season record -- and 12 touchdowns while playing all 16 games in 2012.
Gurley's final numbers in his first NFL season might not be as gaudy, but he's already making some history of his own. He tore his ACL at Georgia last November before the Rams (4-3) selected him with the No. 10 pick despite the setback.
The 21-year-old didn't play in the first two games and had only six carries for nine yards in his debut. Back to full strength, Gurley became the first back in league history to rush for at least 125 yards in his first four starts.
Gurley is averaging a league-high 6.12 yards per carry and finished with 133 -- including a 71-yard touchdown run -- in last week's 27-6 win over San Francisco.
"He's aggressive, he plays physical and he has great feet and great vision, too," Peterson said of Gurley during a television interview Tuesday. "I love what this young guy's doing. I wish him well, but not this week against us. He's a talented young guy. He's hungry."
The running style of Gurley, who's listed at 6-foot-1 and 227 pounds, reminds many of Peterson, checking in at the same height and seven pounds lighter. Peterson ranks third in the league with 633 rushing yards after running for 103 in last week's 23-20 win at Chicago.
He's helped bring Minnesota (5-2) to the verge of winning four straight for the first time since the end of Peterson's stellar 2012 season, when it last qualified for the playoffs.
"A guy as great as (Peterson), everybody is going to look at him and try to model their game after him," Gurley said. "You can consider him the best."
Peterson was suspended for the remainder of last season due to a child abuse investigation after rushing for 75 yards in a 34-6 rout of St. Louis in the season opener. The Vikings are preparing to see a better defense in this matchup, though, as the Rams play a game in November above the .500 mark for the first time since 2006.
St. Louis has given up just four field goals over the last two weeks after holding the 49ers to 189 total yards. Only 38 of those came on the ground, and the Rams rank sixth in rushing defense, allowing 3.73 yards per carry.
They could have their hands full with Peterson, as well as the growing connection between Teddy Bridgewater and Stefon Diggs. Bridgewater hit the rookie with a 40-yard TD pass with 1:49 remaining to tie the game last week before helping put Minnesota in position to hit the winning field goal as time expired.
"When it counted the most, (Bridgewater) came through, made big plays," Peterson said.
Diggs, who was inactive for the first three games, finished with six receptions for 95 yards. He has at least 87 yards in each of the four he's played, including a pair of 100-yard performances.
St. Louis, which hasn't won three straight since coach Jeff Fisher's first season in 2012, has confidence it can slow the Vikings' offense.
"It feels really good, I'm not going to shy away from it," linebacker James Laurinaitis said of the Rams' success. "Feels good, but there's also that part where you're not finished."
The Vikings are no slouches defensively, either. They rank seventh in total defense -- one spot behind St. Louis -- allowing an average of 334.0 yards. They're 25th in yards allowed per carry at 4.39, but they've held opponents to fewer than 100 yards five times.
"They're definitely an extremely physical defense," Gurley said. "They swarm to the ball fast. It's not just one person that stands out. They have a lot of good players. Their safeties are hard-hitters. Definitely have to do a great job this week."
---
---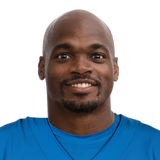 Get more from Adrian Peterson
Follow your favorites to get information about games, news and more
---