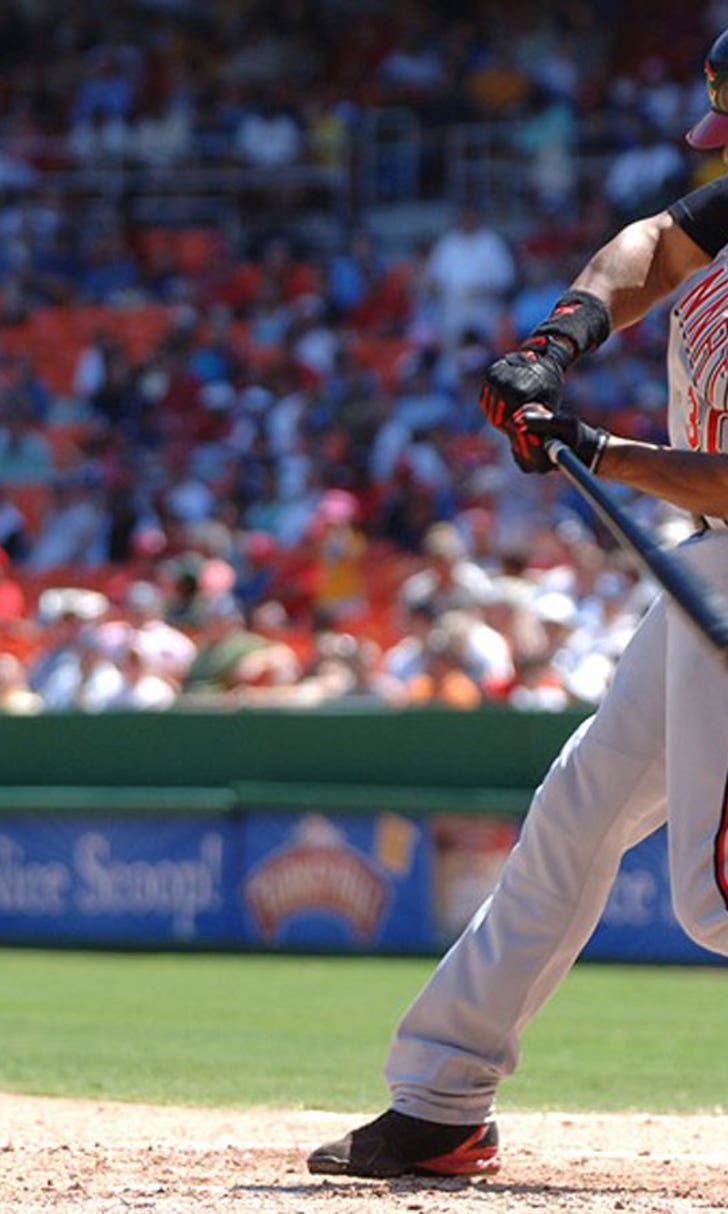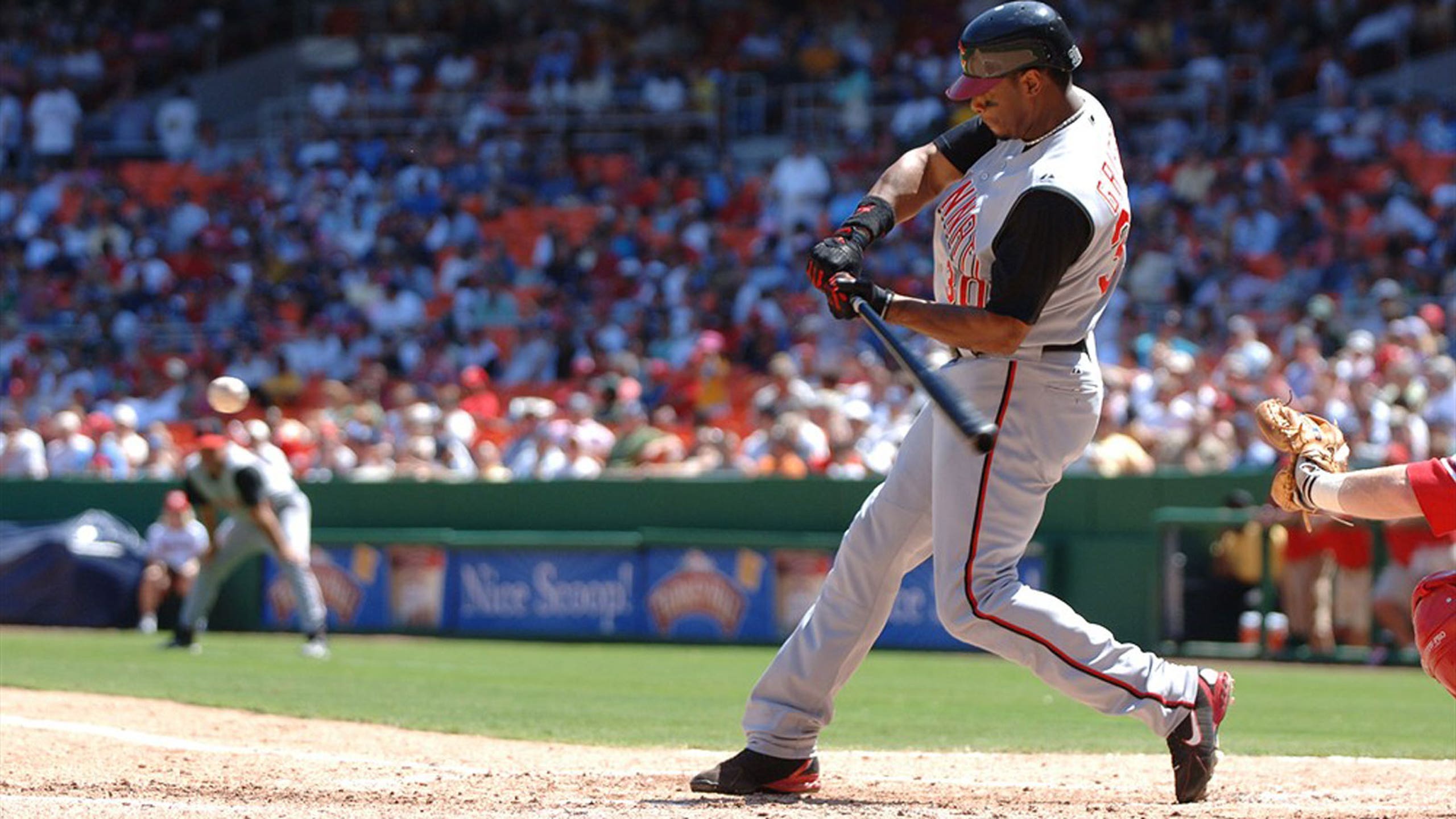 Father's Day gift: Looking back at Ken Griffey Jr.'s 500th home run
BY foxsports • August 8, 2014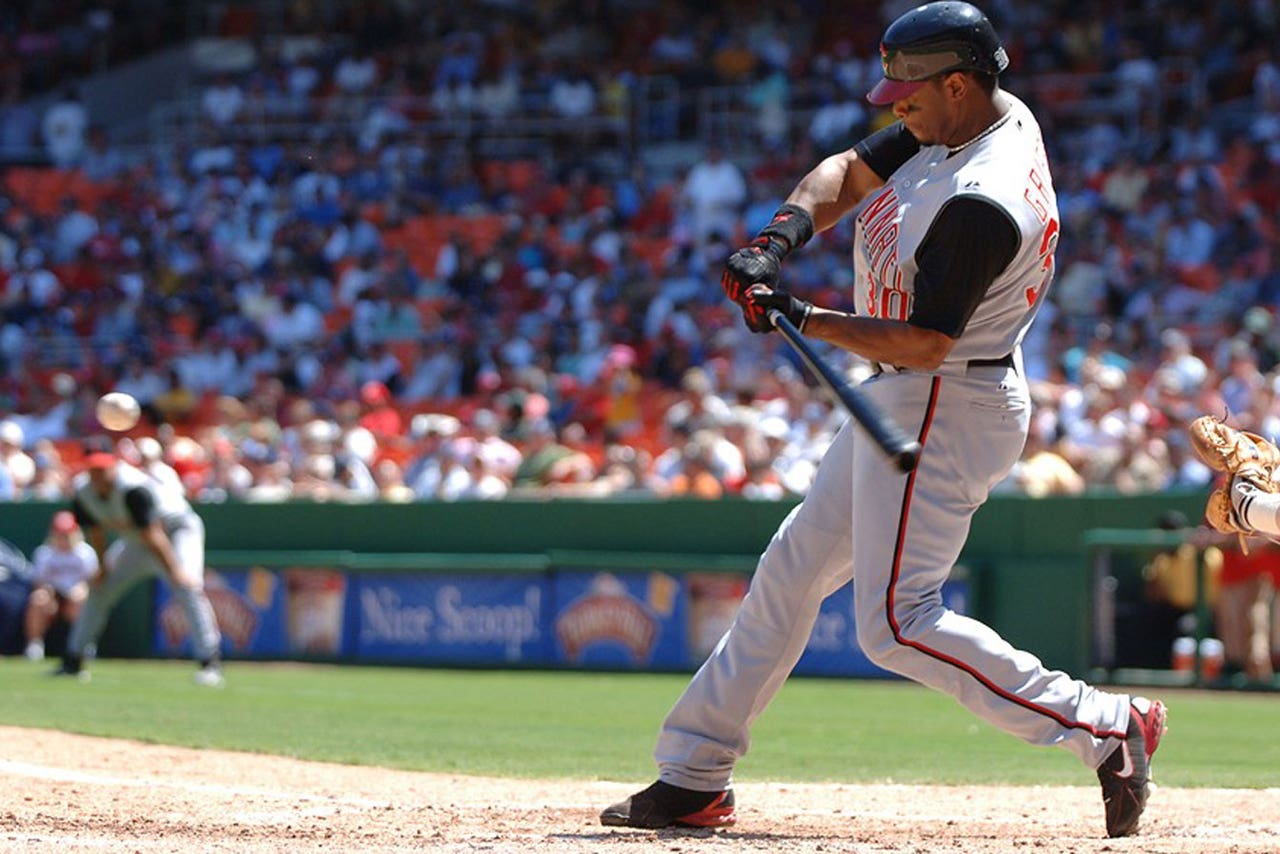 CINCINNATI -- His daddy was one of a plethora of superstars playing for The Big Red Machine and the kid, Ken Griffey Jr., used to hang around the clubhouse. When the team was on the field, Junior and Pete Rose Jr. and Eduardo Perez would sneak into manager Sparky Anderson's office and steal red pop from a mini-refrigerator.
When he was barely a teenager, Griffey Jr., wearing his Cincinnati Moeller High School uniform, took batting practice one day in old Riverfront Stadium. Tony Perez watched 'The Kid' take three or four swings and turned to Ken Griffey Sr. and said, "Don't let anybody ever change that swing. That's a big-league swing right now."
And so it was. With that same swing Ken Griffey Jr. hit 630 home runs. His father, a swift runner who once had 37 infield hits in one season, was a high-average gap-to-gap hitter who totaled 152 home runs during his career with the Cincinnati Reds, New York Yankees, Atlanta Braves and Seattle Mariners.
It was June 20, 2004 and the Reds were playing in Busch Stadium in St. Louis. It was Father's Day and Senior, long retired, was seated near the Reds dugout. His son was sitting on 499 career homers and dad, mother Bertie, wife Melissa and his three children were following the team, awaiting that 500th home run. They had been on Junior's trail for more than a week, awaiting the momentous blast.
And it happened -- the historic 500th on Father's Day, a long drive into the right field stands off right-hander Matt Morris.
After he circled the bases, he ran to his father, seated in the front row, resplendent in a sky blue sport coat. He hugged his dad and said, "Happy Father's Day. I love you."
The father later said, "He always does that on Father's Day. It was a nice gift but he does that so he doesn't have to buy me anything." And Junior responded by saying, "I always buy you Old Spice, underwear and ties. You have a drawer full of them."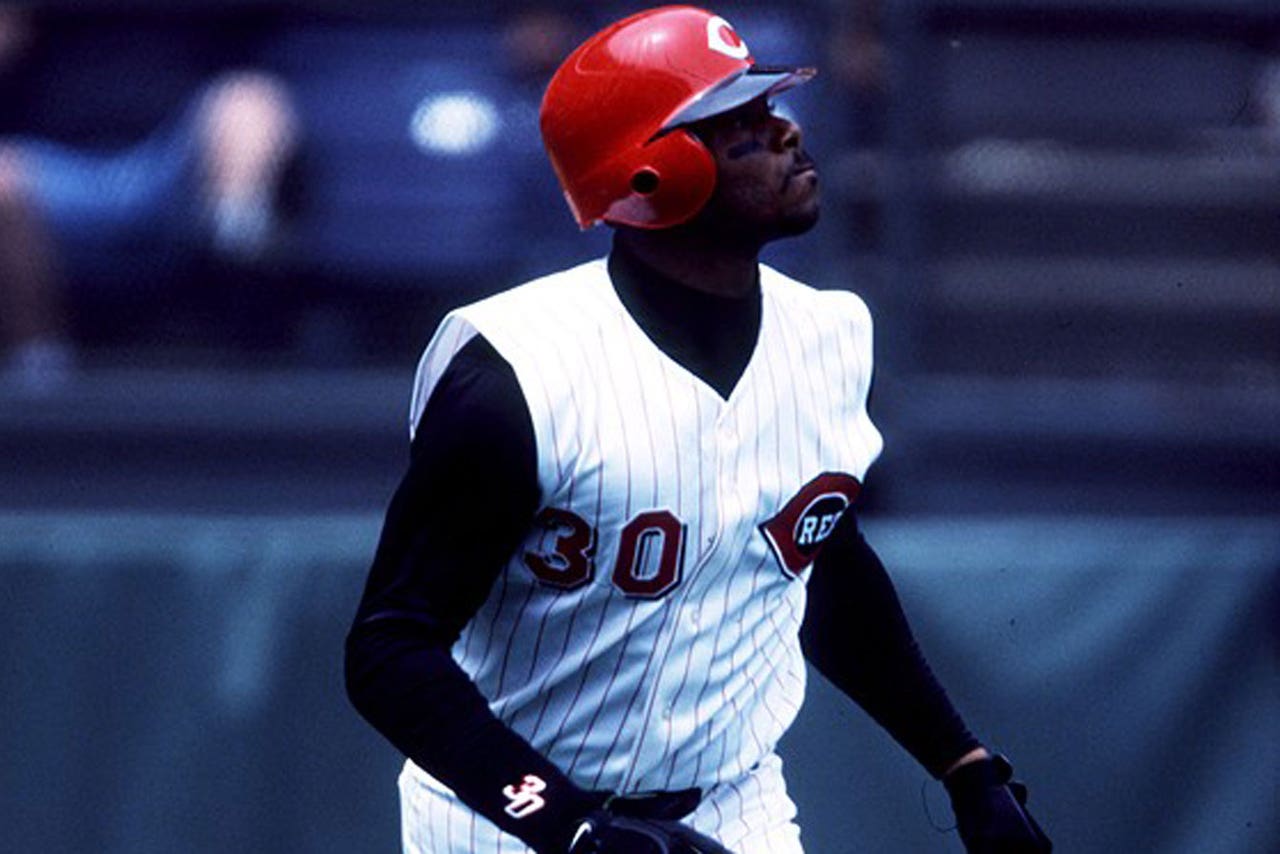 Griffey Jr. hit 40 home runs in his first season (2000) with the Reds

Father's Day. It was special for Junior. He always seemed to hit a home run on Father's Day. He hit six on Father's Day.
This weekend, Griffey Jr. follows his father into the Reds Hall of Fame, the first father-son combination. Dad was inducted in 2004.
Doing things together is nothing new for the Griffeys. Dad's last major-league stop was Seattle, where his son was beginning his career. Senior didn't play much but in one game he and Junior were side-by-side in the outfield, Junior in center and Senior in left. They batted back-to-back and against California's Kirk McCaskill, they hit back-to-back home runs -- the only father-son combination ever to hit home runs in the same game, let alone back-to-back.
"My dad hit 152 home runs and that's the person I wanted to be like," Junior said after his 500th. "My hero growing up. That's the person who taught me how to play and is still telling me how to play."
During the more than a week after his 499th homer, Senior offered his son some solid advice.
"Pick out a pitch you can hit, still get your base hits, and one is going to fly out," said Senior. "I didn't look like I was going up there flying out [of his stance] to get 500."
One of Griffey's non-significant home runs is most significant to me.
In April 2005, Junior hit only one home run and fandom was on his case. I wrote a column and said, "If Ken Griffey Jr. stays healthy and doesn't hit 30 home runs this year, I'll eat this column on Dayton's Courthouse Square and I'll bring the ketchup."
And then I forgot about it. Griffey never mentioned it, never said he had read that column. We were in Washington on Aug. 25 and Griffey hit his 30th home run. I stood outside the visitor's dugout, waiting to get in to do interviews when Griffey walked back and said, "Hal." He flipped me a baseball.
When I looked at it, he had inscribed it with: "To Hal: Home Run 30 and #531. Thanks so much for the friendship. Always my best. Ken Griffey Jr."
I don't keep much memorabilia, but that baseball occupies a prominent place in my home office.
---