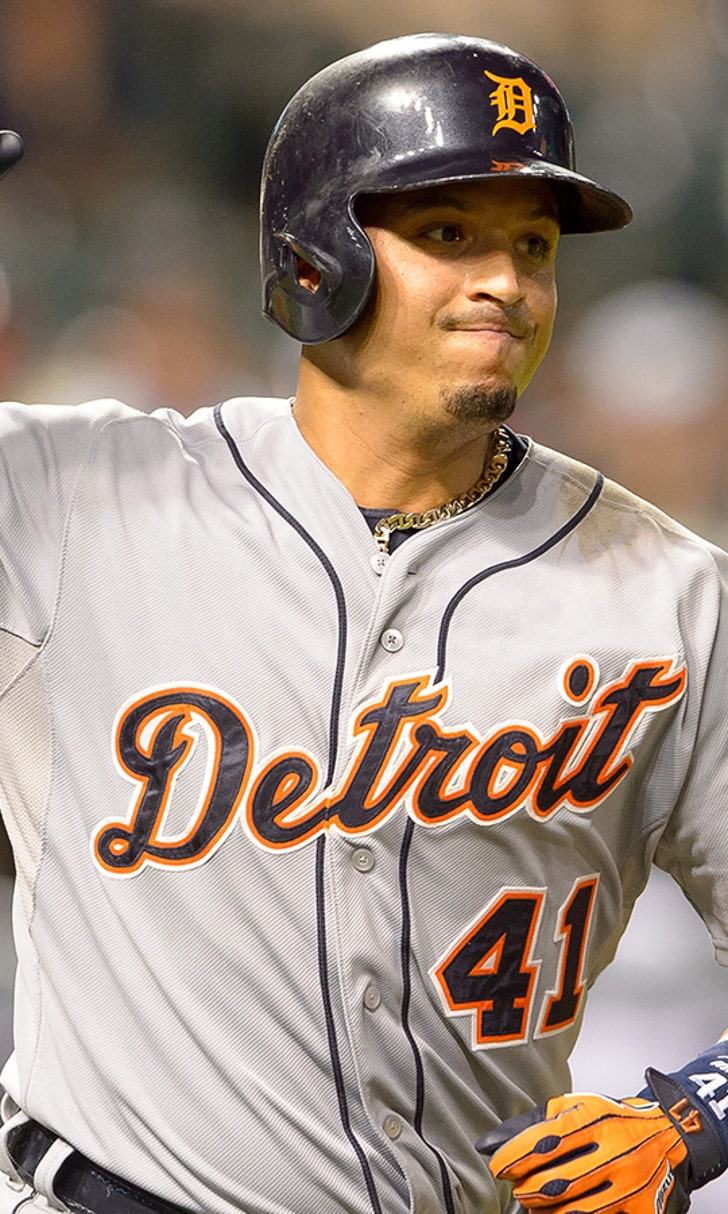 Fantasy impact: Victor Martinez tears meniscus
BY Ryan Fowler • February 5, 2015
Three years ago Victor Martinez tore his left ACL during offseason workouts.  Last week, he tore the meniscus in the same knee, which carries with it a tentative rehab timetable of six weeks.  He's set to have surgery next week, but the now 36-year-old Martinez isn't a lock to start the season on time.
In our initial 2015 fantasy baseball player rankings, the 2014 runner-up for American League MVP ranked 48th overall and 11th at first base where he does retain position eligibility on FOXSports.com.  Martinez hit 32 home runs with 87 runs and 103 RBI while boasting a .335 / .409 / .565 triple slash for the Tigers last season.
This setback in addition to Miguel Cabrera rehabbing from bone spur / stress fracture foot surgery could open the door for Yoenis Cespedes and J.D. Martinez for more at bats at the start of the season.

SIGN UP FOR FOXSPORTS.COM FANTASY BASEBALL FOR FREE!

---