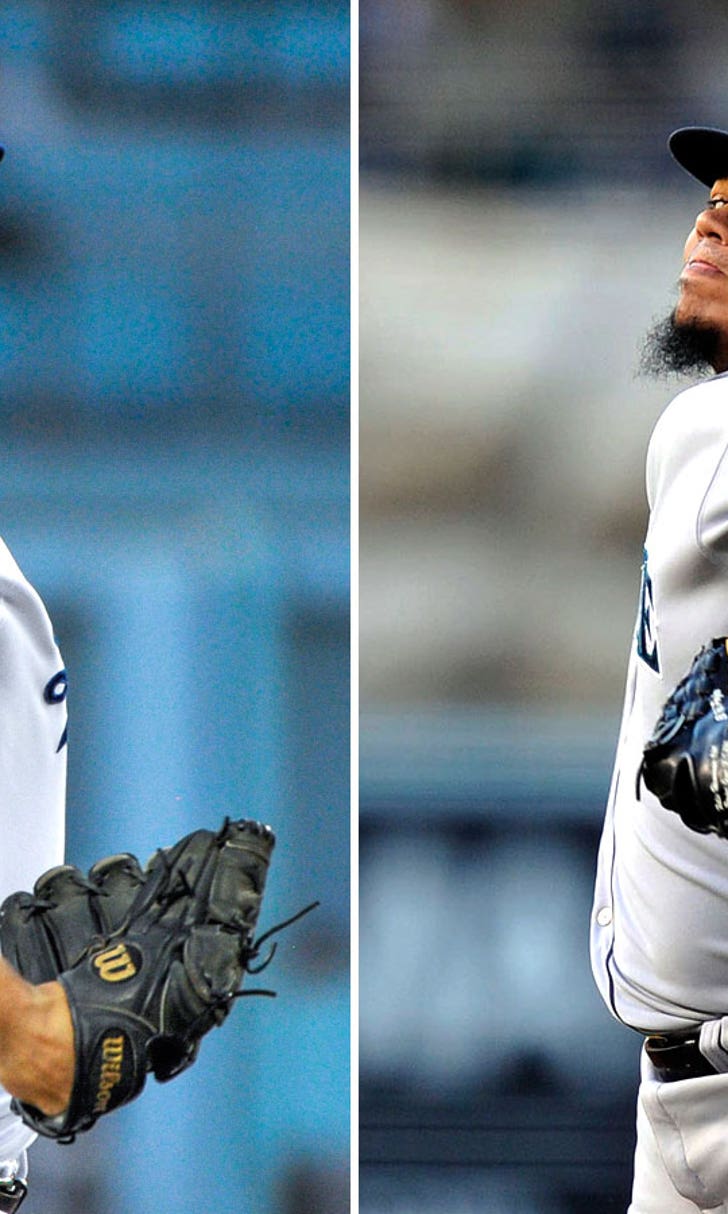 Fantasy Fox: Two-start pitchers for fantasy Week 19
BY foxsports • August 4, 2014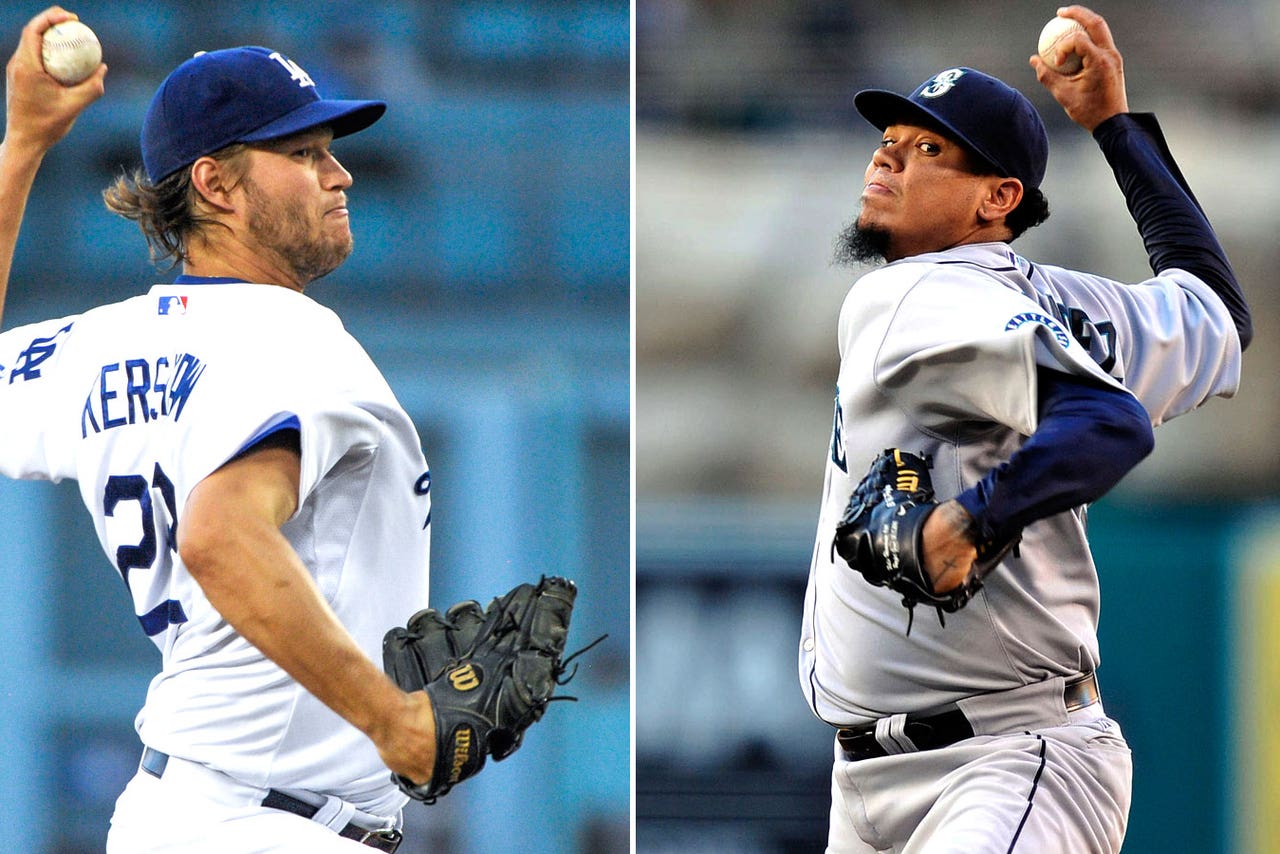 The following 41 pitchers are slated for two starts during Week No. 19 of the fantasy baseball season (Aug. 4-10).

The star power for this week's listing is absurd -- so much that Cleveland's Corey Kluber (4-1, 1.54 ERA, 43 Ks in his last five outings) barely qualified for this week's top 10 two-start studs:

Top 10 Picks
Clayton Kershaw, Dodgers (vs. Angels, @ Brewers)
Felix Hernandez, Mariners (vs. Braves, vs. White Sox)
Johnny Cueto, Reds (@ Indians, vs. Marlins)
Jeff Samardzija, Athletics (vs. Rays, vs. Twins)
Max Scherzer, Tigers (@ Yankees, @ Blue Jays)
David Price, Tigers (@ Yankees, @ Blue Jays)
Corey Kluber, Indians (vs. Reds, @ Yankees)
Zack Greinke, Dodgers (vs. Angels, @ Brewers)
Mark Buehrle, Blue Jays (vs. Orioles, vs. Tigers)
Gio Gonzalez, Nationals (vs. Mets, @ Braves)


Best Of The Rest
Alfredo Simon, Reds
Alex Wood, Braves
Alex Cobb, Rays
Hiroki Kuroda, Yankees
Danny Duffy, Royals
Tim Lincecum, Giants
Travis Wood, Cubs
Josh Tomlin, Indians
Garrett Richards, Angels
Hector Noesi, White Sox
Rubby De La Rosa, Red Sox
Nick Martinez, Rangers
Brad Hand, Marlins
Charlie Morton, Pirates
Brett Anderson, Rockies
Wade Miley, Diamondbacks
Kevin Gausman, Orioles
Tim Hudson, Giants
Dallas Keuchel, Astros
Lance Lynn, Cardinals
Dillon Gee, Mets
Brandon McCarthy, Yankees
Jason Hammel, Athletics
Phil Hughes, Twins
John Danks, White Sox
Jimmy Nelson, Brewers
Bud Norris, Orioles
Tanner Roark, Nationals
Hector Sanitago, Angels
Zack Wheeler, Mets
Kyle Kendrick, Phillies
Jay Clemons, the 2008 Fantasy Football Writer of the Year (Fantasy Sports Writers Association), can be reached via Twitter, day or night, at @FOX_JayClemons.
---