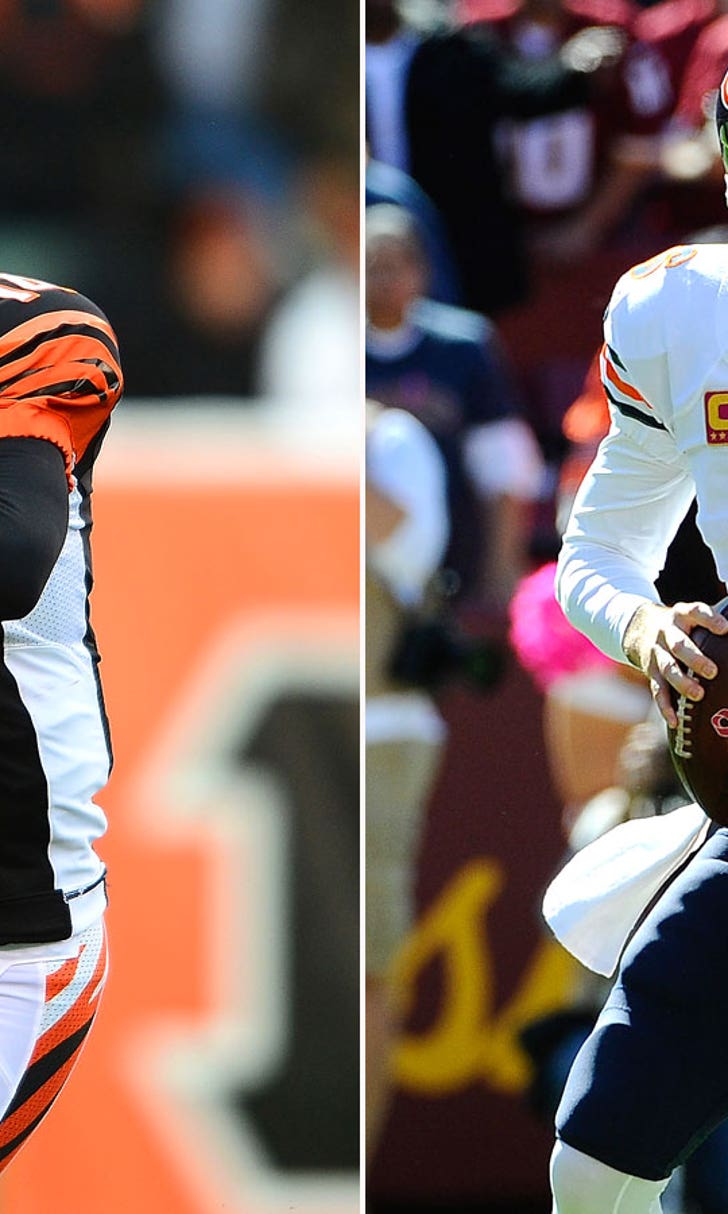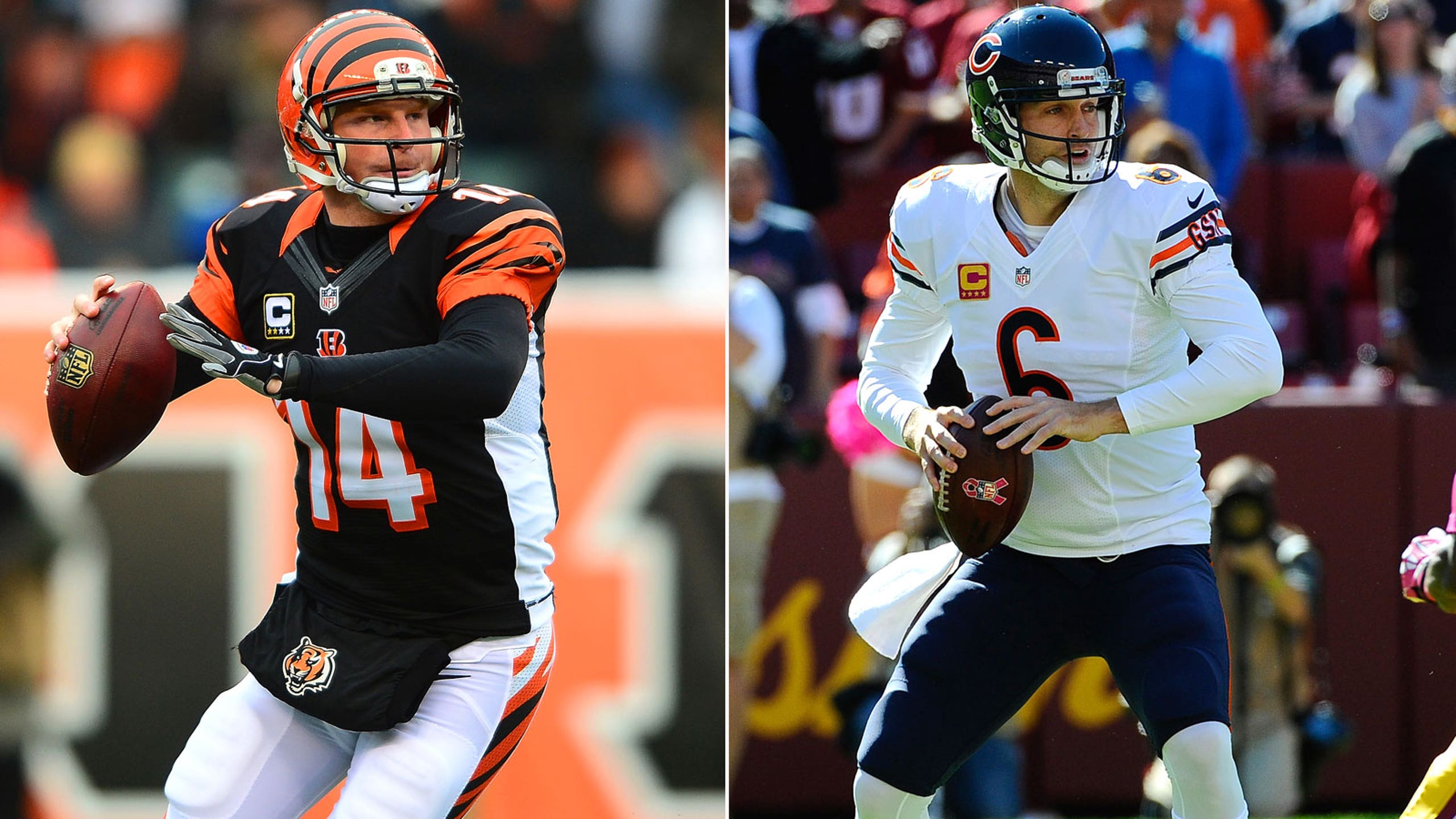 Fantasy Fox: Top 32 Quarterbacks For Week 16
BY foxsports • December 18, 2013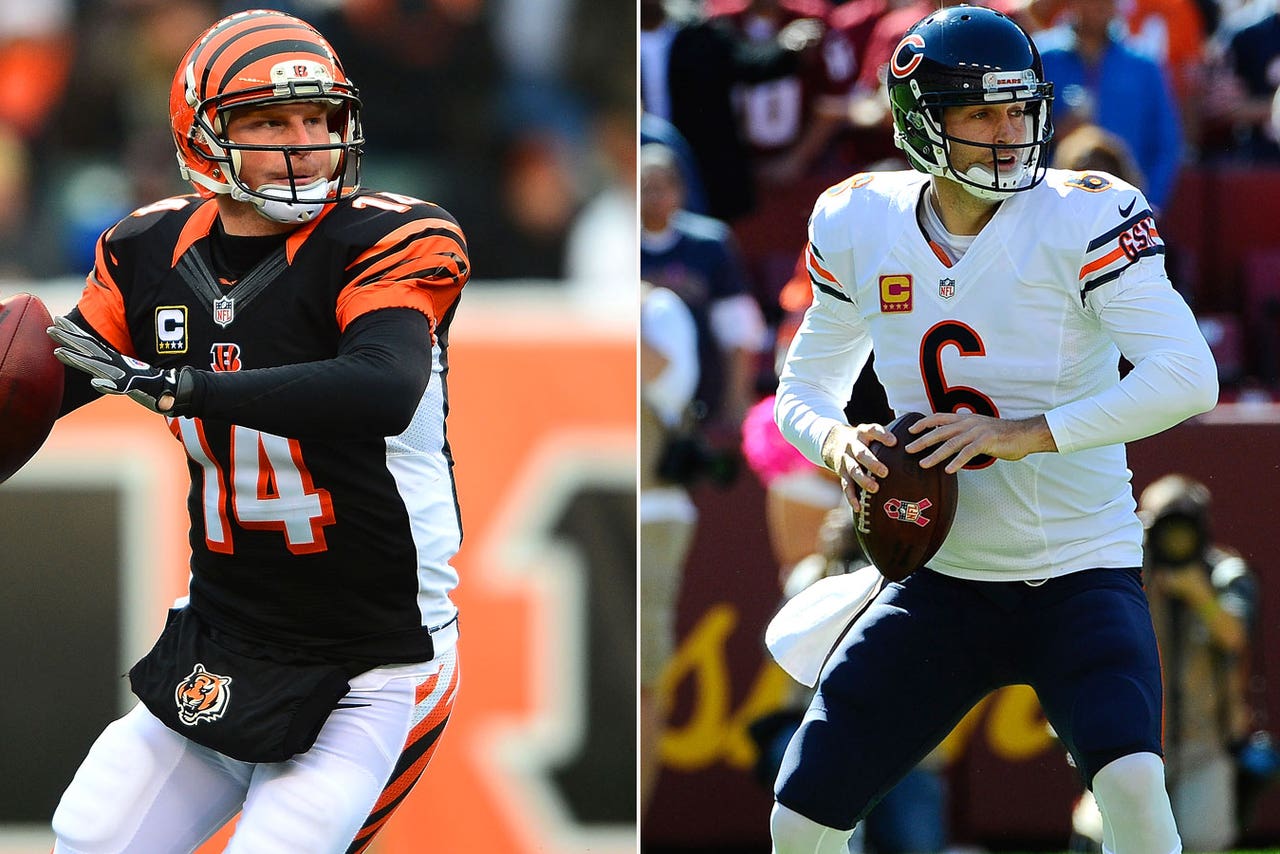 Here are my Week 16 quarterback rankings, 1 through 32, citing leagues that reward four points per touchdown pass.
This countdown doesn't lean on a particular stat. It's merely an educated early guess of which signal-callers will have the best combination of total yards (passing/rushing) and total touchdowns for the NFL's 15th weekend.
Regardless of how these rankings shake out every week, it shouldn't supersede two important factors that go into regular lineup consideration:
1. Always play your healthy superstars.
2. Always ride your gut instinct over a certain guru's analysis.
Top 32 Quarterbacks
1. Peyton Manning @ Houston
2. Andy Dalton vs. Minnesota
3. Matthew Stafford vs. N.Y. Giants
4. Kirk Cousins vs. Dallas
5. Jay Cutler @ Philadelphia
6. Philip Rivers vs. Oakland
7. Tony Romo @ Washington
8. Drew Brees @ Carolina
9. Ben Roethlisberger @ Green Bay
10. Colin Kaepernick vs. Atlanta
11. Cam Newton vs. New Orleans
12. Nick Foles vs. Chicago
13. Aaron Rodgers/Matt Flynn vs. Pittsburgh
14. Alex Smith @ Indianapolis
15. Andrew Luck vs. Kansas City
16. Tom Brady @ Baltimore
17. Jason Campbell @ N.Y. Jets
18. Ryan Fitzpatrick @ Jacksonville
19. Russell Wilson vs. Arizona
20. Joe Flacco vs. New England
21. Eli Manning @ Detroit
22. Matt Ryan @ San Francisco
23. Matthew McGloin @ San Diego
24. Matt Cassel @ Cincinnati
25. Ryan Tannehill @ Buffalo
26. Thad Lewis vs. Miami
27. Matt Schaub vs. Denver
28. Kellen Clemens vs. Tampa Bay
29. Carson Palmer @ Seattle
30. Mike Glennon @ St. Louis
31. Chad Henne vs. Tennessee
32. Geno Smith vs. Cleveland
Jay Clemons can be reached, day or night, via Twitter at @FOX_JayClemons.
---