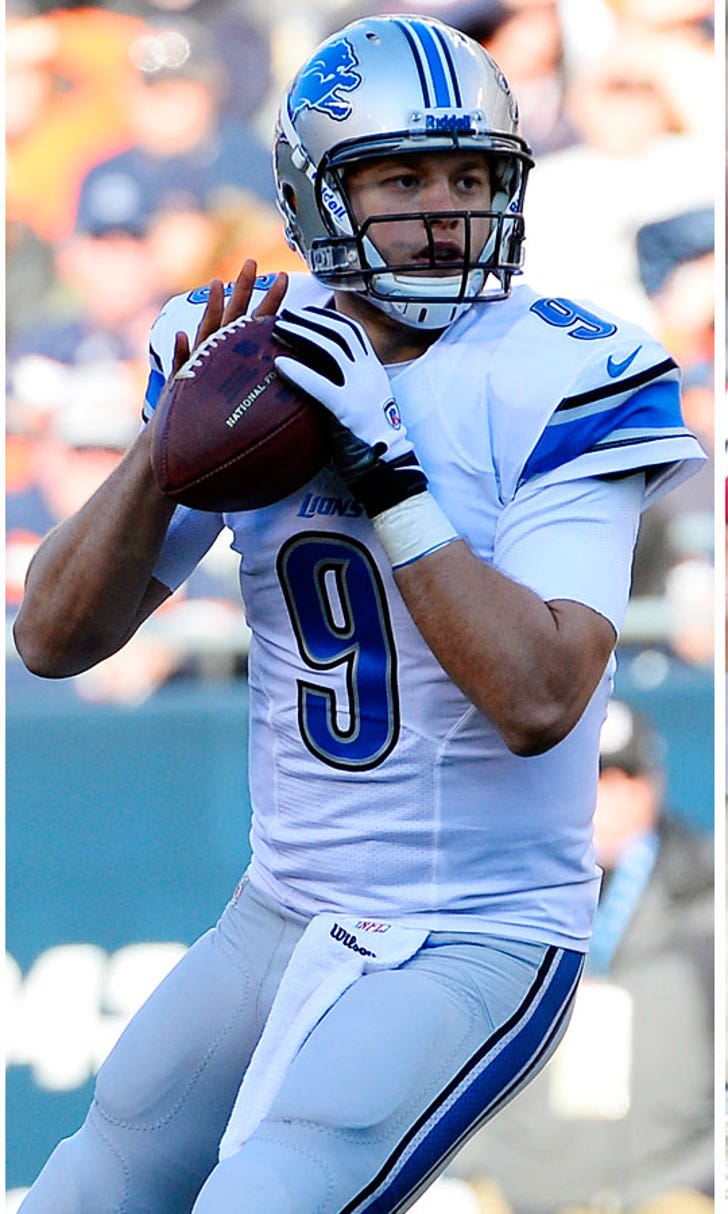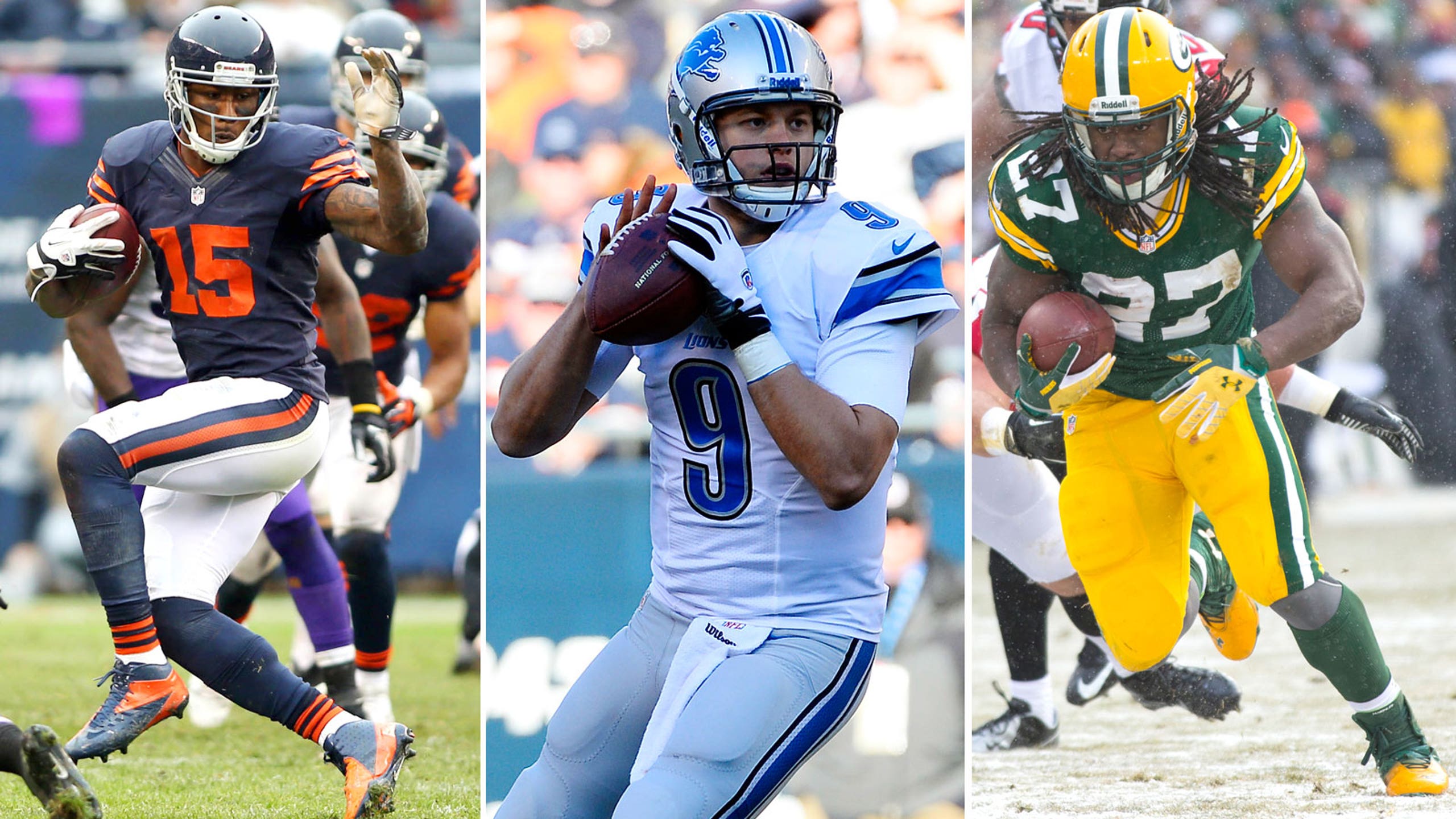 Fantasy Fox: Results of 'Week 9 Bye' draft strategy
BY foxsports • August 8, 2014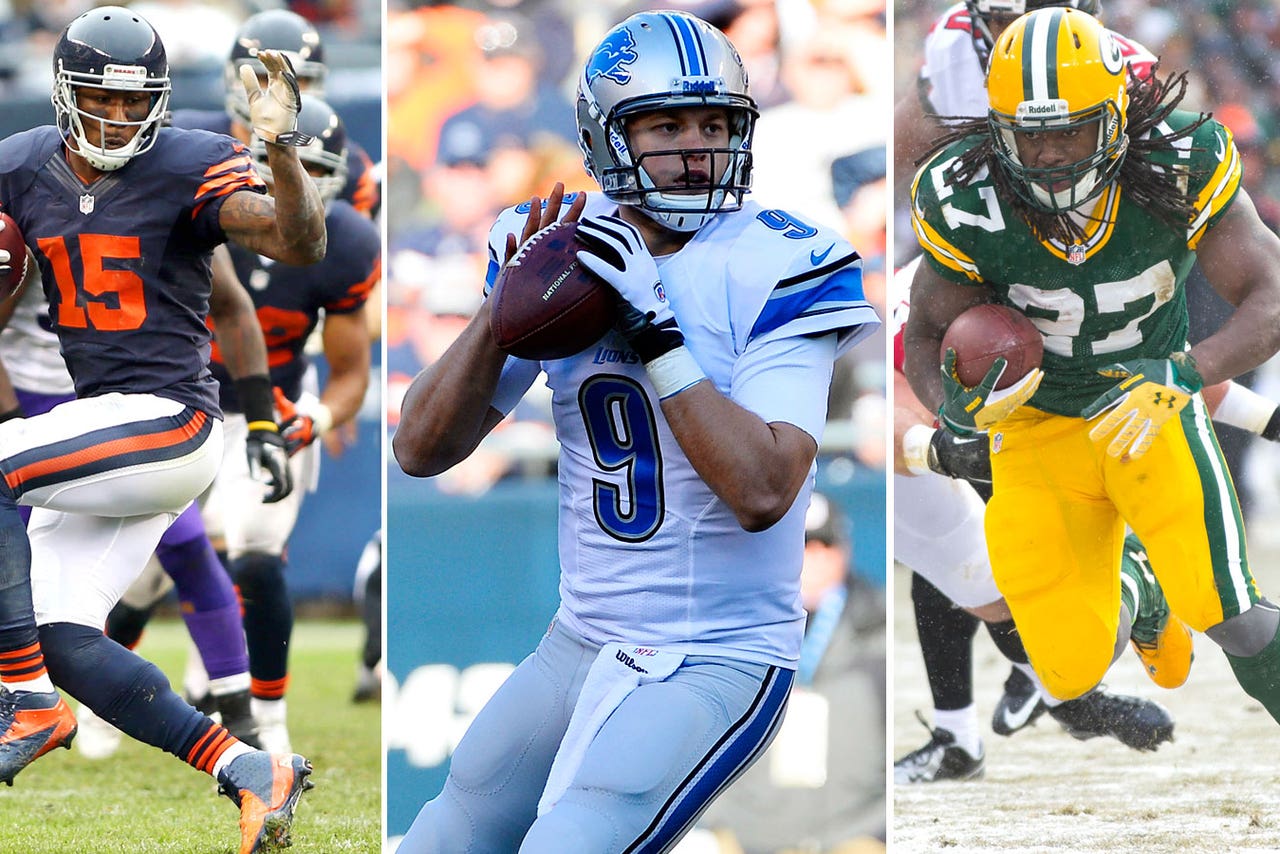 It's a philosophical debate that rages every August -- in my head:
When drafting a fantasy roster in standard 12-team leagues, are owners better off spreading out star-driven byes over a nine-week period (Weeks 4-12), or would they profit more from maintaining a maximized roster for eight of the aforementioned weekends --€" with the intent of self-immolation for just one Sunday per year?
Most fantasy GMs, experienced or novice, prefer the safe route of building a team that seemingly competes for victory every week, even when not at full strength.
For me, though, there's great intrigue in pursuing an all-out draft strategy which banks heavily on stars from the Week 9 bye --€" involving the Packers, Lions, Bears, Falcons, Bills and Titans.
The following piece has no regard for the 'safe' rationale. Instead, it presents potentially dynamic options for Week 9 only, citing Rounds 1-10, when assigned a middle slot in 12-team drafts.
As our Average Draft Position muse, we'll work specifically off Mock Draft Central's current ADP rankings (subscription required).
2) Given the supreme depth of the Lions, Titans, Packers, Bears, Bills and Falcons at receiver (later rounds), owners invoking the "Week 9 strategy" could easily swap out Brandon Marshall for Buffalo tailback C.J. Spiller. You might even find Matt Forte inexplicably falling to the 19th overall pick.
3) Fantasy GMs would enjoy a bye-free advantage over their respective opponents for five consecutive Sundays (Weeks 4-8). That's the equivalent of starting each week with a 10-point lead.
4) By unloading core starters right before the trade deadline, 'Week 9 Bye' owners could potentially skip out on all bye weeks at tailback, quarterback and receiver. Think about that for a second: A full year of only minor bye hindrances.
5) It's scary to think -- in a good way -- that Titans receiver Justin Hunter could be snagged in Round 10 or lower. During a 1-on-1 "island" passing drill against the Falcons on Monday (joint practice), Hunter crushed cornerback Robert McClain for two long touchdowns down the left sideline.
Hunter (18 catches, 354 yards as a rookie) simply beat his man clean off the line and used that lightning-fast speed to create easy separation from McClain, who could very well be Atlanta's primary nickel asset come Week 1.
At 6-foot-4, 200 pounds and blessed with tremendous athleticism, Hunter should be a dynamic red-zone force -- easily eclipsing his four touchdowns from last year. And the between-the-20s development should start kicking in, as well.
Just look at the numbers: From Weeks 10-14, spanning five games, Hunter tallied two 100-yard efforts, two TDs and three outings of six-plus targets.
1) This one's fairly obvious: If your team desperately needs a victory in Week 9, you'll have to cut a few trades just to be relevant that weekend.
2) Other owners might be reluctant to trade for a player with an upcoming bye week. But then again, it might be extremely hard to pass on Lacy (or Forte), Marshall, Spiller, Jordy Nelson, Randall Cobb, Bush, Bell, Wright or Stafford in mid-November.
4) The same holds true for those targeting high-end assets like tight ends Jimmy Graham (16 TDs last year) or Rob Gronkowski (apparently recovered from an ACL tear) in the first four rounds.
As a result, fantasy owners will need to get lucky when platooning either Ebron, Martellus Bennett (Bears), Delanie Walker (Titans), Andrew Quarless (Packers) with a late-round tight end like Ladarius Green (Chargers), Austin Seferian-Jenkins (Bucs) or the enigmatic Jared Cook (Rams).
A rock-solid plan nevertheless.
Jay Clemons, the 2008 Fantasy Football Writer of the Year (Fantasy Sports Writers Assoication), can be reached via Twitter, day or night, at @FOX_JayClemons.
---