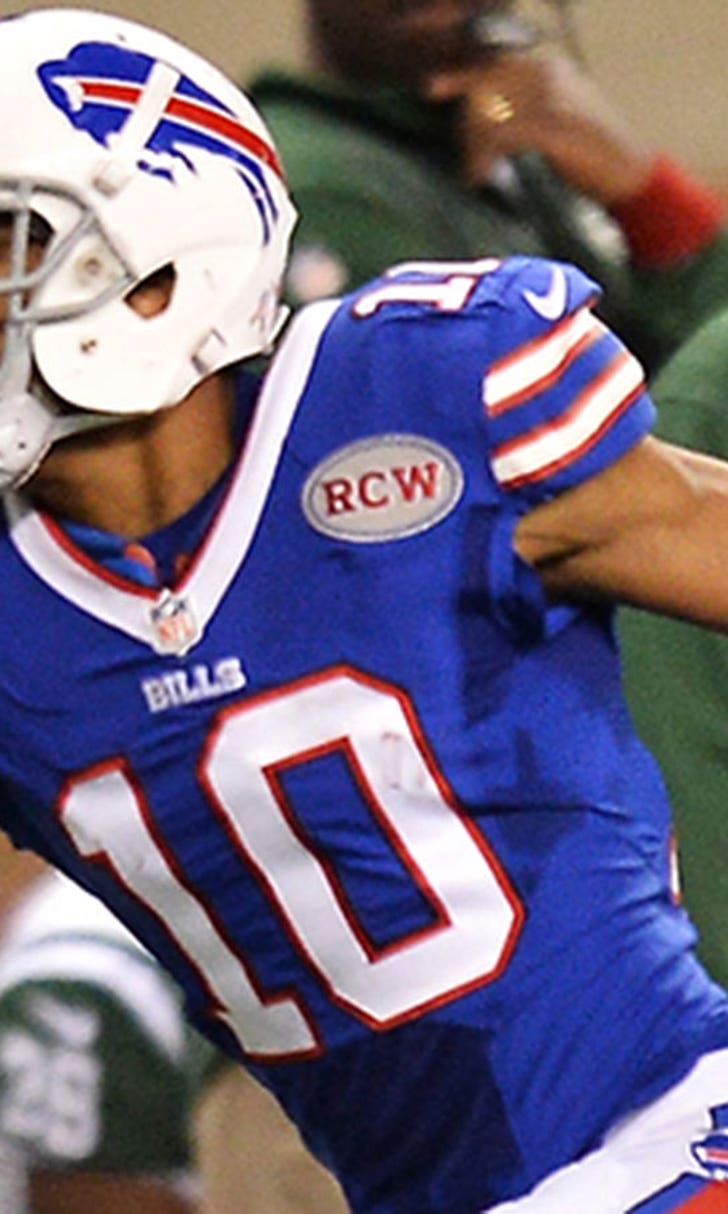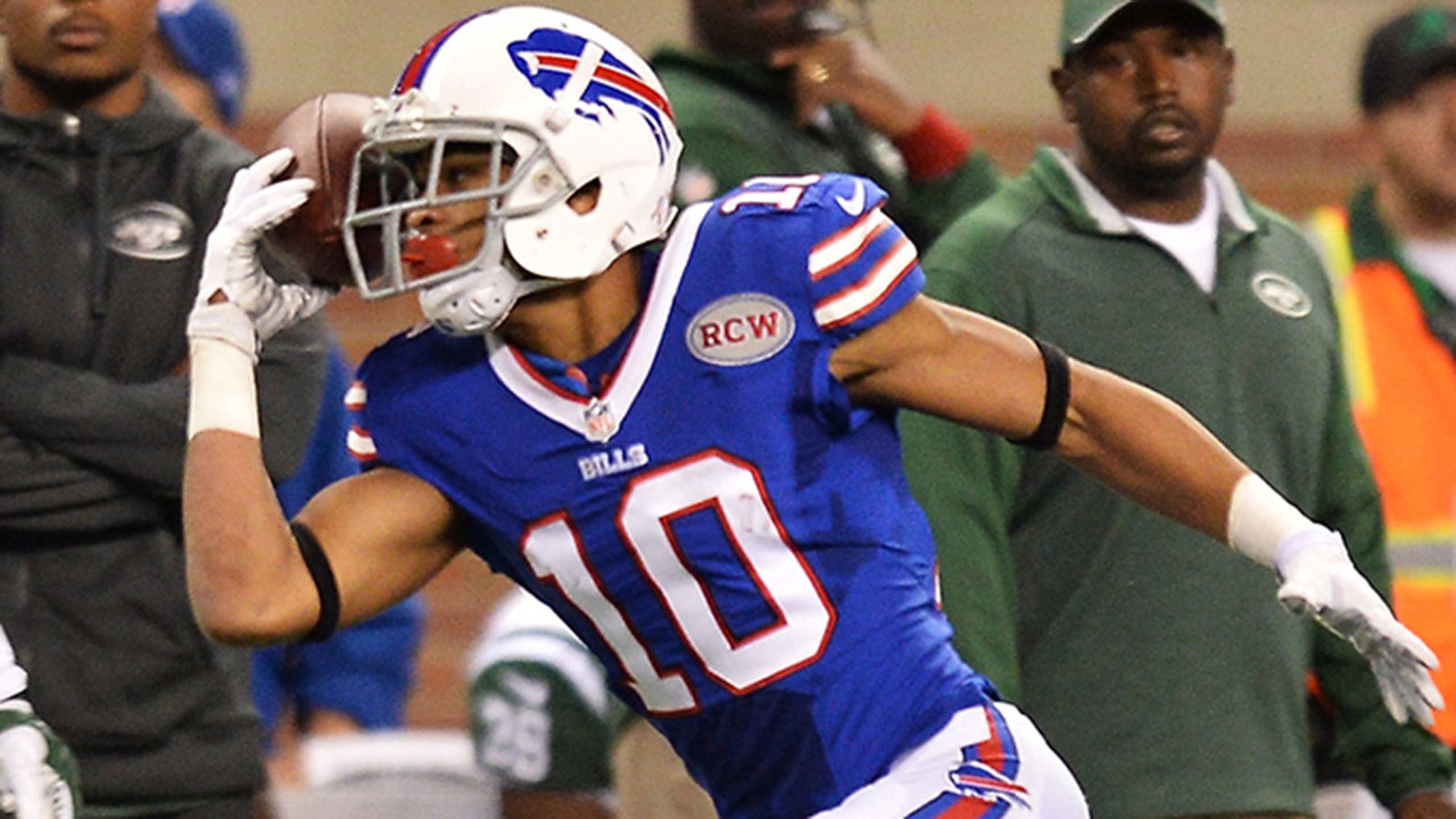 Fantasy Basement: Week 15
BY foxsports • December 10, 2014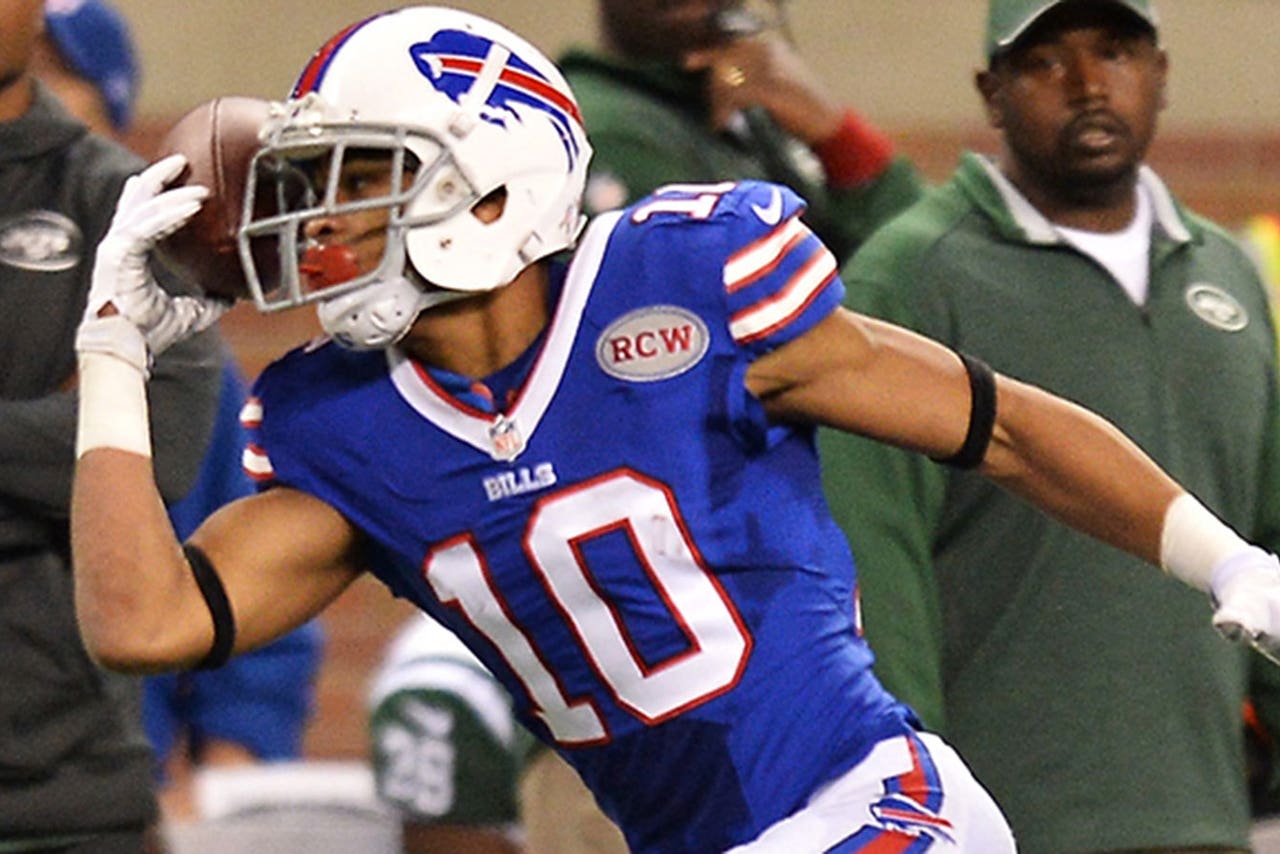 The Fantasy Basement is a weekly piece that provides fantasy advice on lineup calls, sleepers, waiver-wire moves and rookie spotlights, along with the occasional ramble or two. Why "Fantasy Basement" you ask? There is a common belief that sports writers dwell in their childhood cellars, that the institution promotes arrested development. Um…why is that such a bad thing? Who wouldn't enjoy coming home to fresh-baked cookies and having their laundry done?…Anyway, enjoy!
Start 'Em
QB: Jay Cutler, Bears
Judging by the emails and comments from our weekly chats, Smokin' Jay has been the bane of fantasy owners this year. It's a resentment I don't understand. Sure, the Bears have been a dumpster fire in 2014. However, this is fantasy, and in this realm, Cutler shines. Last week's performance was the epitome of this stance. At no point did Chicago pose a viable threat to Dallas' lead, and Cutler and the offense were out of whack. Yet, due to some garbage-time work, Cutler finished with 341 passing yards and three total touchdowns.
Hence, despite a league-high 21 turnovers, Cutler remains a sound play in roto. That's especially the case this week against a Saints team that's giving up the third-most points to fantasy arms this season. It won't be pretty, but expect Cutler to get the job done.
Other starts: Matt Ryan, Ben Roethlisberger
RB: Latavius Murray, Raiders
My esteemed colleague John Halpin and I discussed Murray's outlook in Friday's podcast, but it bears repeating. Murray and Andre Williams are the only RB entities readily attainable that can contribute down the fantasy homestretch. Conversely, while Williams' value could be encumbered by teammates (more on this in a moment), Murray has zero competition for touches in Oakland, making him the more desirable of the two.
Murray's remaining schedule would not seem conducive to fantasy dividends (Kansas City, Buffalo, Denver). In that same tone, his output against a tough 49ers front seven should calm those worries. Moreover, his workload (23 carries, two receptions) in return from a concussion absence proved Murray is back to full strength. Though Kansas City has allowed only two ground scores in 2014, its yard concession is a different tale, ranking 31st in rush defense. With this in tow, Murray is a strong Flex play in Week 15.
Other starts: LeGarrette Blount, Chris Ivory
WR: Robert Woods, Bills
Despite its 10-3 record, the Packers' aerial resistance has been anything but, allowing the fifth-most points to wideouts. Enter Woods, the 22-year-old USC product who's turned into a sound complement to Sammy Watkins in the Buffalo receiving corps. Woods' numbers don't jump off the page, and his average of 57 yards per outing in the last six weeks, while good, doesn't seem to warrant a start.
So why the endorsement? It's not a reach to imagine Green Bay going up big in this one, forcing the Bills to the skies early and often. In such a scenario, Woods is a good bet for 10-plus targets against the aforementioned vulnerable secondary. For those in PPR formats, Woods, available in 96 percent of FOXSports.com leagues, is worth the gander.
Other starts: Charles Johnson, Steve Smith
TE: Jordan Cameron, Browns
There's a report circulating that Brian Hoyer remained quarterback last week because Johnny Manziel was spotted at a basketball game. Considering Hoyer's, ahem, "performance" has corresponded to the Browns dropping to 12th in the conference, well, let's just say Mike Pettine won't be grabbing many Coach of the Year votes.
With Manziel taking the reins, look for the rookie signal caller to lean on Cameron on quick slants and as a safety valve. The Bengals have been so-so against tight ends, giving Cameron the go-ahead this weekend.
Other starts: Charles Clay, Jared Cook
DEF: New England Patriots
The last time the Pats met the Fins, the latter came out on top, 33-20. Call me crazy, I think New England will have retribution on its mind when Miami comes to Foxborough.
Other starts: Baltimore Ravens, New York Jets
Sit 'Em
QB: Matthew Stafford, Lions
Like Brady Anderson's 50-homer campaign or Nic Cage's Oscar-winning performance in Leaving Las Veags, historians will look back at Stafford's 2011 (41 touchdowns) and wonder what the hell happened. In the three years since that eye-popping conquest, the Detroit quarterback has found the end zone via air 67 times.
In Stafford's defense, he's still among the league leaders in yards, yet as fantasy scoring at this position is heavily predicated on touchdowns, Stafford can no longer be considered as an upper-echelon performer. This sentiment will hold true against Minnesota and its sixth-ranked pass defense this Sunday.
Other sits: Russell Wilson, Johnny Manziel
RB: Andre Williams, Giants
Mentioned above, Williams is one of the trending waiver-wire picks this week after shredding the Titans for 131 yards last Sunday. Before you put all your chips on Williams, it's worth noting that A) it was the Titans and B) Tom Coughlin stated earlier this week that Rashad Jennings could return to a full workload against Washington. Williams won't be excluded from the ground game, and could see time in red-zone chances. Unfortunately, it's not enough to justify a starting spot in the fantasy-playoff atmosphere.
Other sits: Mark Ingram, Ryan Mathews
WR: Roddy White, Falcons
White is moving up the boards due to Julio Jones' hip injury. This rise fails to account for White's own ailments, as the venerable receiver conceded he's far from 100 percent. White has been a sound asset this season, and the Steelers haven't been particularly stout versus opposing receivers, ranking 19th in fantasy points allowed. Nevertheless, sometimes in fantasy, you have to go with your gut. And besides telling me that I shouldn't have had that third peppermint mocha from Starbucks, mine is saying stay away from White.
Other sits: Andre Johnson, Mike Wallace
TE: Jason Witten, Cowboys
Father Time, he is a cruel S.O.B. At 32, Witten has hit a wall, averaging a scant 38.1 yards per game, his lowest output since his rookie season in 2003. Although the sun is setting on his career, Witten can still be of service. Alas, a Sunday matchup with the Eagles will impart no such opportunity, given Philly is suffocating tight ends this year. Even in deeper leagues, better options exist.
Other sits: Heath Miller, Owen Daniels
DEF: Denver Broncos
Philip Rivers is hurting, and the Chargers' offense is not living up to its reputation, tied for 14th in points scored. However, the team has the capability to light up the scoreboard, especially through the skies. Considering the Broncos have struggled against the passing game – they're tied for 25th with Tampa in aerial touchdowns surrendered – this play has more risk than believed.
Other sits: San Francisco 49ers, Detroit Lions
Waiver Wire Watch: Marquess Wilson, Bears
Brandon Marshall is done for the year, bestowing a platform for Wilson to start. A rookie out of Washington State, Wilson sat out last year in protest of coach Mike Leach, which is how, despite his overwhelming talent, Wilson fell to the seventh round. After getting a late start due to a clavicle injury, Wilson has slowly assimilated into the Chicago offense. Listed above, we're all in on Cutler this weekend, and though Alshon Jeffery, Martellus Bennett and Matt Forte are ahead of Wilson in the pecking order, there's plenty of love to go around. In deeper leagues or PPR formats, make room for Wilson on your team.
Email of the Week
Throughout the season we'll be emptying out the fantasy fan mail in this column and the occasional mailbag post. Reach us on Twitter @JoelMBeall or email – jbeallfoxsports AT gmail.com. This week's message comes from Greg in Tuesday's chat:
My opponent has Andrew Luck, Coby Fleener is available. Good streamer this week?
If this question seems dry, it's because nearly every colorful comment from Twitter or email took a shot at Russell Wilson, and that's a road I don't want to go down…
I would stay away from Fleener, especially with Dwayne Allen back. Houston's defense could give that duo trouble, and Fleener's game logs display a feast-or-famine approach that I avoid at this juncture of the season. If you need a streamer, I suggest Jermaine Gresham or Tim Wright.
Fantasy Flyer: Kerwynn Williams, Cardinals
Bruce Arians insists the Cardinals will work in a committee fashion without Andre Ellington, but last week's box score proved otherwise, with Williams grabbing 19 carries to Stepfan Taylor's six attempts and Marion Grice's three. I'm lukewarm on his prospects going forward; Arizona has a nightmarish finish (St. Louis, Seattle and San Francisco) and the offensive line remains one of the worst in the league. Still, Arians doesn't want to run his offense through Drew Stanton, meaning Williams could be the de facto catalyst for the Cards. If you're desperate for a flyer, Williams is your man.

This Week in Kyle Orton
In a showdown of our generation's greatest cannons, Orton found the Promised Land twice and tossed for 355 yards against Peyton Manning's 173 yards, two picks and zero scores. Granted, Manning got the W, but when was the last time a quarterback was judged by his team's success?
2014 stats: 2,355 yards, 14 TDs, 7 INTs
Cornerback Body Count: 13

Personal Foul on: TIME
The publication recently named Roger Goodell one of its finalist for the "Person of the Year" award. No wonder the magazine industry is dying.
Gatorade Shower Goes to: Rob Gronkowski, Patriots
What happens when you combine the Internet's favorite thing (Gronk) with its second-favorite thing (cats)? A picture that would warm the Grinch's heart.
Joel Beall is a writer for FOXSports.com and WhatIfSports.com, and is the host of the Fast Break on FOX podcast. He lives with a Golden Tee machine and a jump shot that's broken. Reach Joel on Twitter @JoelMBeall
---