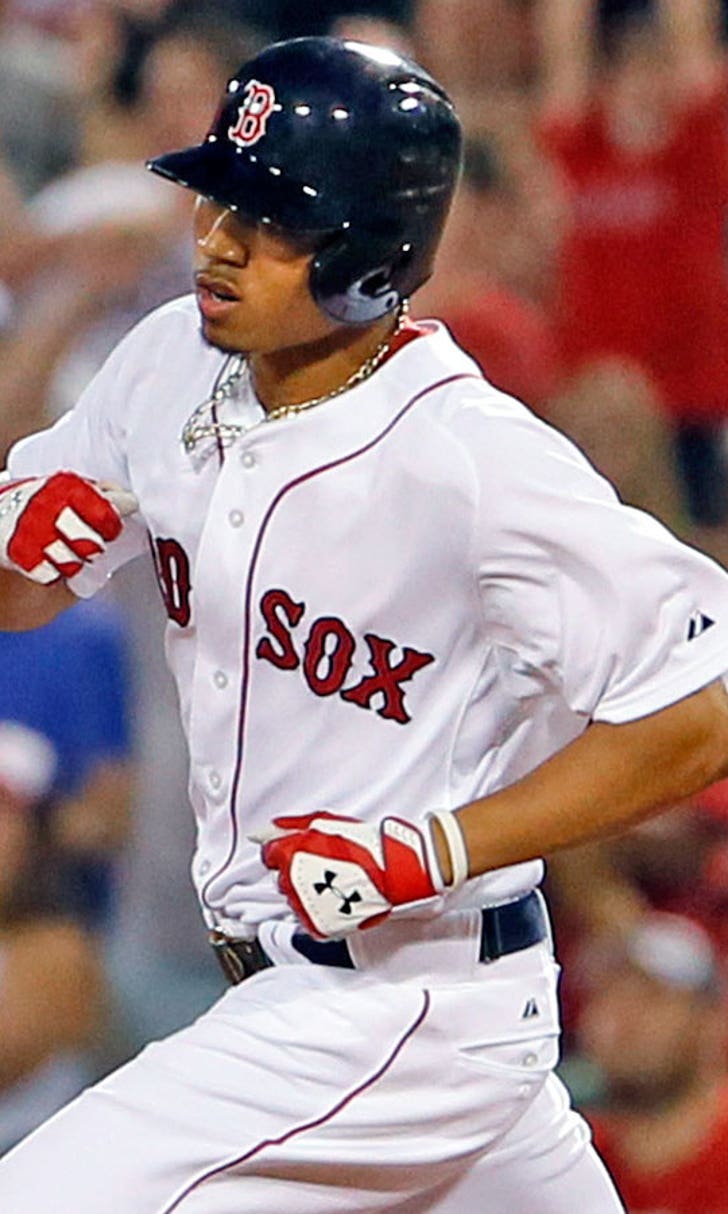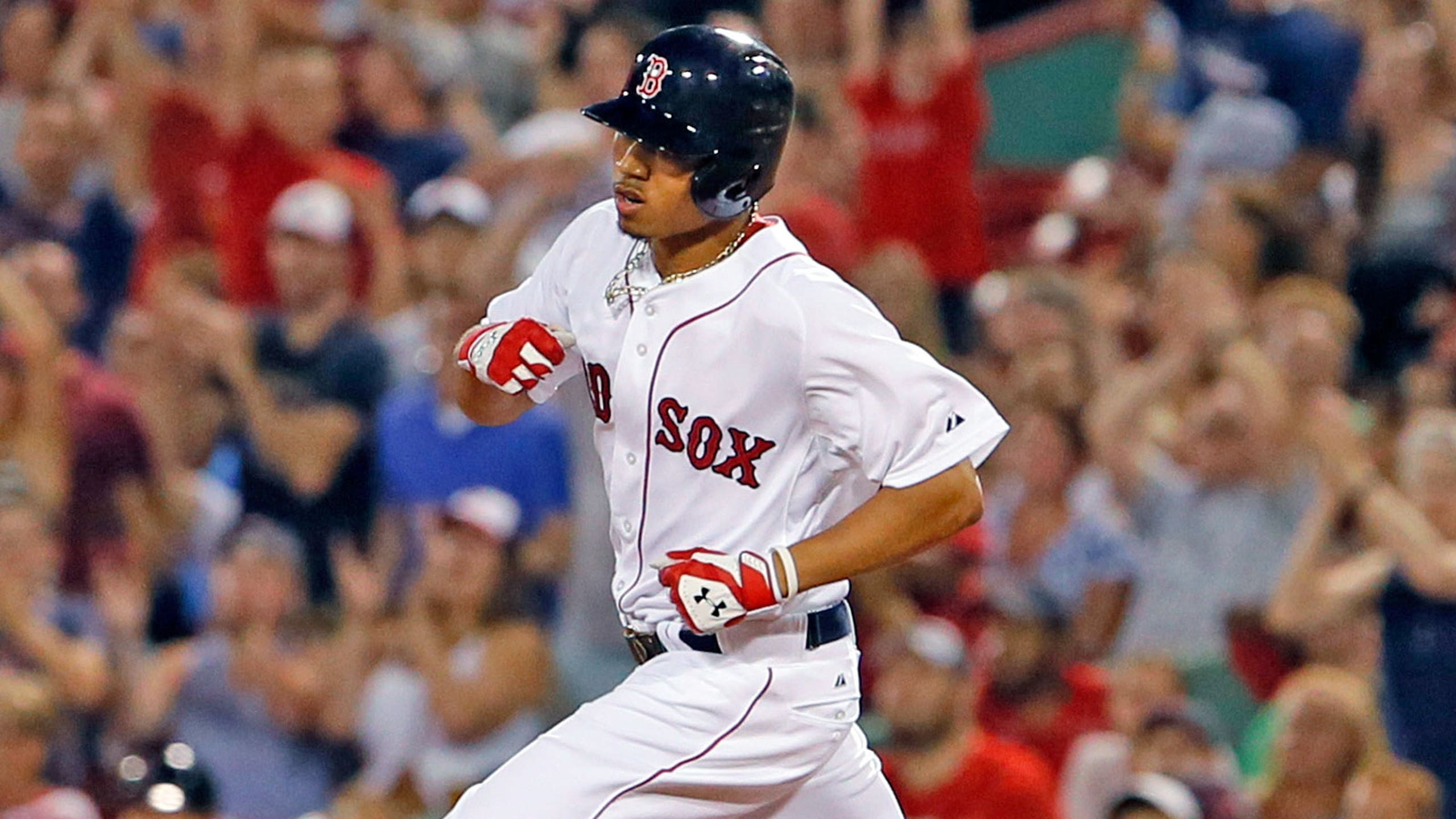 Fantasy Baseball Team Preview: Boston Red Sox
BY John Halpin • February 4, 2015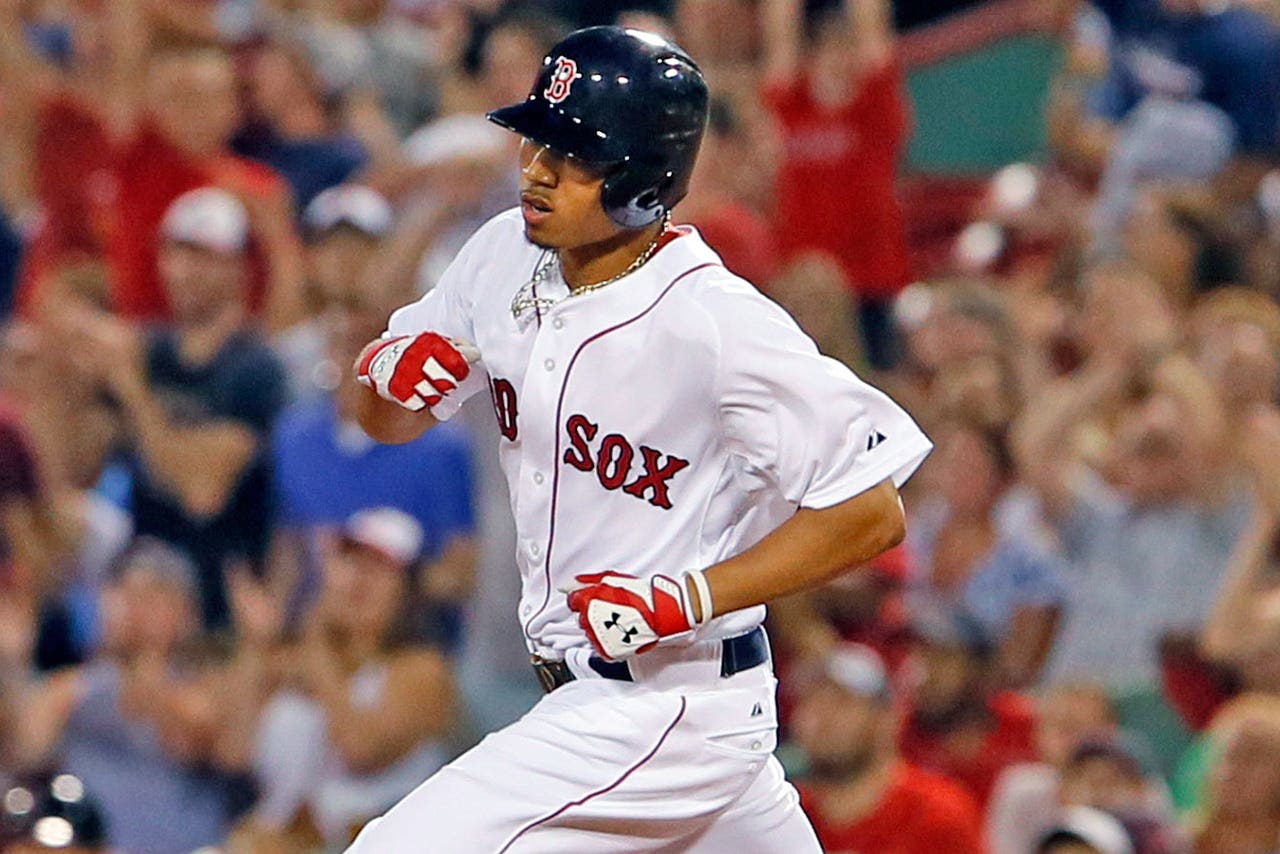 The Sox went from champs to chumps, going 71-91 in 2014. A busy offseason strengthened their offense, but the pitching staff has many question marks.
(Note: When a player's fantasy draft status is mentioned - e.g., "he's an SP4" -€" the number is based on 12-team mixed leagues.)
Key additions: SS/OF Hanley Ramirez, 3B Pablo Sandoval, SP Rick Porcello, SP Wade Miley, SP Justin Masterson
Key losses: OF Yoenis Cespedes, 3B Wil Middlebrooks
Projected Lineup
1. Shane Victorino/Mookie Betts RF
2. Dustin Pedroia 2B
3. David Ortiz DH
4. Hanley Ramirez LF
5. Pablo Sandoval 3B
6. Rusney Castillo CF
7. Mike Napoli 1B
8. Xander Bogaerts SS
9. Christian Vazquez C
Betts played well in 52 games with the Red Sox last season, but he's been a very popular player in early mocks and drafts, with an ADP in the top 30 among outfielders. However, manager John Farrell said early in spring training that Victorino will be the right fielder if healthy. Stay tuned ... Pedroia says he's recovered from September wrist surgery, and will be looking for a bounceback season. He's still a top-10 second baseman ... Will Ortiz ever stop hitting? His strikeout rate was higher than usual in 2014, and his line-drive rate dropped quite a bit. Still, even at age 39, any 2015 decline seems more likely to be subtle than dramatic ... Ramirez moves to the outfield, but carries shortstop eligibility into this season. Fenway Park figures to help his power numbers to make him a top-three SS option ... Sandoval can start for your mixed-league squad, with 15-20 homers and a good BA ... Castillo looked good in limited September action, but due to his limited non-Cuba track record, his projections are all over the place. He could be a 10-10 guy or a 15-25 guy, but do you want to draft him in the 10th round to find out? Also, a strained oblique slowed Castillo down in spring training, so his Opening Day status isn't locked ... Napoli will probably hit 20 homers with a .250-ish BA. Eh ... Bogaerts is another young Boston player who could improve, but carries a high fantasy pricetag as a top-10 ADP SS ... The Sox love Vazquez's defense, but he can't hit.
Projected Rotation
1. Clay Buchholz
2. Rick Porcello
3. Wade Miley
4. Justin Masterson
5. Joe Kelly
CL: Koji Uehara
Buchholz wasn't as bad as his 5.34 ERA suggests, but he isn't good enough to draft in standard mixed leagues ... Porcello brings his worm-burning ways to Boston, where his infield defense will be much better than it was in Detroit ... Miley is another ground-baller whose K rate jumped last season. He's just OK – maybe an SP6 in 12-team mixed leagues – but don't let his lefty-in-Fenway status scare you ... Masterson is the ground-balliest of them all, but his control was a mess last season. Pass ... Kelly isn't very good, and if the Sox contend, he'll probably get replaced by a better starter at some point via trade or promotion.
Uehara has been excellent in two seasons with the Red Sox. He's also 40 years old and pitched just five times in September because of fatigue. Uehara is risky, and Junichi Tazawa looks to be an interesting flier as the heir apparent if the Edward Mujica trade rumors are true.
Sleeper: Porcello over Miley. If he can get his K rate back to its 2013 level, he'll help mixed leaguers. You'll be able to get him in a very late round, too.
Top prospects
Blake Swihart, C - Catcher of the future! Swihart is rated as baseball's No. 19 prospect by MLB.com, and his long-term projection seems to be 15-20 homers with a good BA. His 2015 arrival date will probably depend on how well - or poorly - Vazquez hits.
Yoan Moncada, SS - The Red Sox signed the 19-year-old Moncada in February. Many scouts said he'd be the first pick if eligible for the 2015 draft. If you're a dynasty leaguer, Moncada should be considered for your first overall pick (assuming that many other top prospects are already owned, of course).
Eduardo Rodriguez, SP - Rodriguez pitched better after his trade from the Orioles' organization. He'll probably be in Triple A this season, with a chance to make a second-half jump. Rodriguez threw harder late last year, getting some excited about his previous projection as a No. 3 starter.
Henry Owens, SP - Owens is a big lefty whose best pitch is his changeup, and he pitches with "advanced feel," according to FanGraphs. He missed plenty of bats at Double A and Triple A last year, and could make the jump to Boston late this season if things go well. He'll vie with Rodriguez for Boston's attention in the short term, though. Could be a very good starter if he can throw a little bit harder.
---