Fantasy Baseball Studs and Duds of Week 5 in 2014
BY Fox Sports • May 6, 2014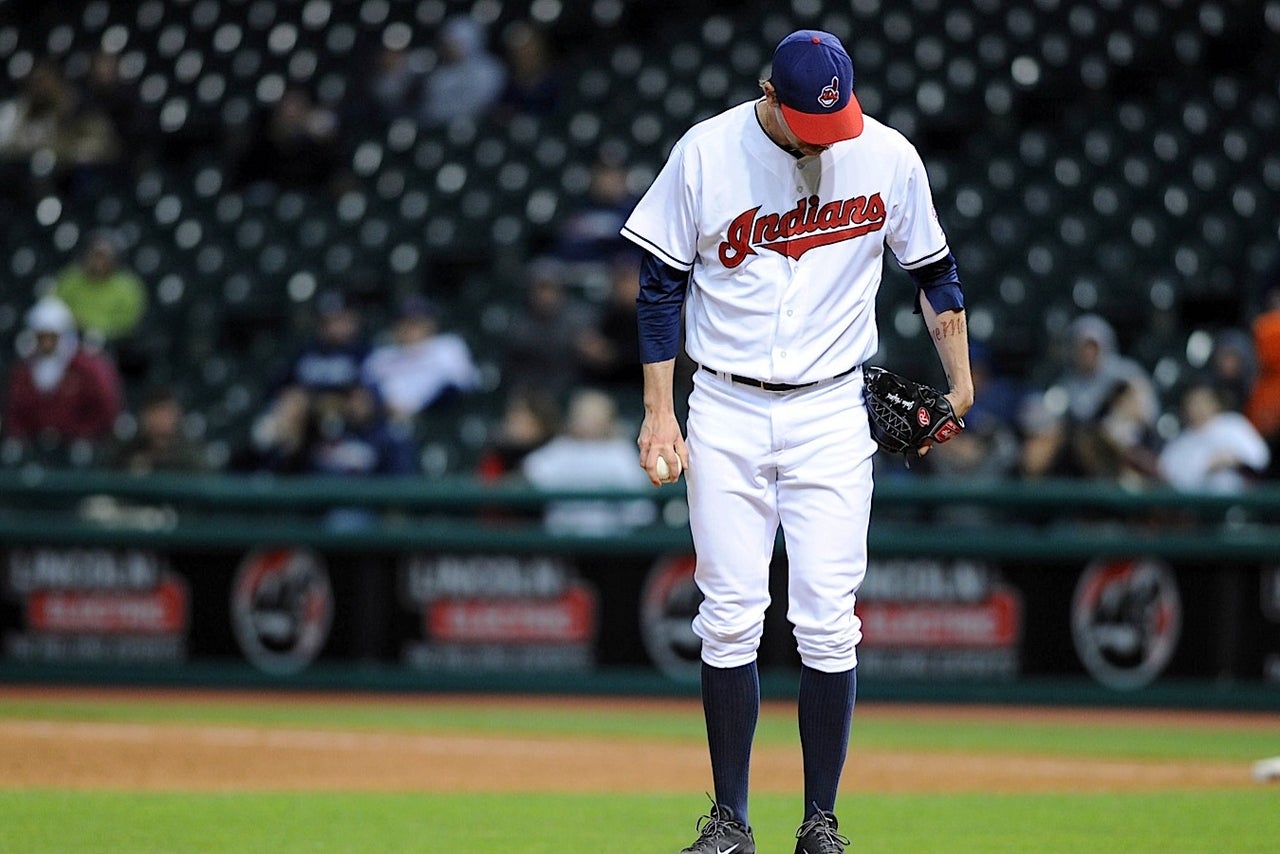 Studs:
If you haven't seen the picture on twitter showing Tulowitzki's hitting chart this season, just imagine a strike zone colored in red with the occasional blue speck. Yeah, Tulo is raking this year. On Monday night, he added two more home runs to his nine total long balls. Forget Tulo's weekly stats, he is currently batting .408 after 31 games.
The Bull Dozier is plowing through the competition this season. If you are in a 12-team league, Dozier might have been the last second basemen drafted. How's that selection looking now? So far, he's leading the Twins in home runs (eight) and stolen bases (11). Plus, Dozier is a leadoff hitter, which is always a perk in my book.  
Here is another steal from this year's fantasy draft, Flash Gordon. His 298 ADP had Gordon listed as the 19th second baseman, with the highest pick being 121st overall and the lowest rating at 505th overall. Gordon, who WAS known to have a terrible batting average is now leading the team (.345) that has: Hanley Ramirez, Adrian Gonzalez, Matt Kemp, and Yasiel Puig. Six stolen bases in the past seven games isn't bad, either.
Three was the lucky number for Jennings last week. He hit three solo home runs and swiped three bags. Not to mention, three doubles, as well. According to his splits, Jennings is batting over. 300 at home (.277 on the road). His next six games are at Tropicana Field.
He may not have won in his two starts last week, but Gonzalez was still productive. In two quality starts, on the road, Gonzalez shut down the Phillies and Astros. Last week, he averaged two earned runs and eight strikeouts. Though he has only won once in his last five starts, Gonzalez is doing his part for the Nationals.
Other notables: Yasiel Puig (LAD), Jarrod Saltalamacchia (MIA), Brayan Pena (CIN), Victor Martinez (DET), and Jose Fernandez (MIA)
Duds:
It may be time for another round of steroid eye drops. Freeman hasn't hit a home run in eight-straight games. The number three hitter for the Braves only has one RBI in the past seven games. On Monday night, Freeman doubled his hit total from two to four for the week. For the season, he's still batting .300, but those power-numbers need to improve.
The Swiss Army knife of fantasy baseball (he's actually from Illinois) is slumping. Zobrist's draft stock was high before the season started with his ability to be slotted at second base, shortstop, and even the outfield. However, one hit in a week will hurt his current value. Looking at his split stats, the biggest difference is in the location of the games, not the arm the pitcher uses to throw. This season, Zobrist is batting .309 at home and .235 on the road. He could use the home-cooking for the next six games.
On April 23rd, Beltran was batting .307. Since then, that stat has slowly dropped to .245. Two hits in a week will do that to an average. Nine-straight games without a home run or RBI. The 37-year-old is hitting .217 against lefties this season (career .287 average against left-handed pitchers). Plus, there is Beltran's defensive-lapse on Wil Myers inside-the-park home run. While that has zero impact on his fantasy baseball stats, it allowed people facing me in DFS to earn more points for Myers.
The Braves were dodging rain drops at the beginning of the year when they inserted Ervin Santana, Aaron Harang, David Hale, and Wood into the rotation when Brandon Beachy, Kris Medlen, and Mike Minor started the season on the DL. Now, it's a good thing that Minor is back because Harang and Wood are crashing back to Earth. Wood was the tough-luck loser in back-to-back 1-0 games with Atlanta. However, in his last two starts, Wood allowed a total of nine earned runs and 17 hits in 10 innings.
Well, he did it again on Monday night. The Ax-Man earned the loss in back-to-back outings for Cleveland. On Sunday, Axford flushed Corey Kluber's amazing start down the toilet when he allowed a three-run homer to Dayan Viciedo. Last night, Axford was called upon in a scoreless game and promptly allowed Eduardo Escobar to hit a solo shot to the right field seats. It's only a matter of time until Cody Allen gets the closer's job for the Indians. In my opinion, it is long overdue.
Other notables: Brandon Belt (SF), Aramis Ramirez (MIL), Elvis Andrus (TEX), Evan Gattis (ATL), and Everth Cabrera (SD)
---