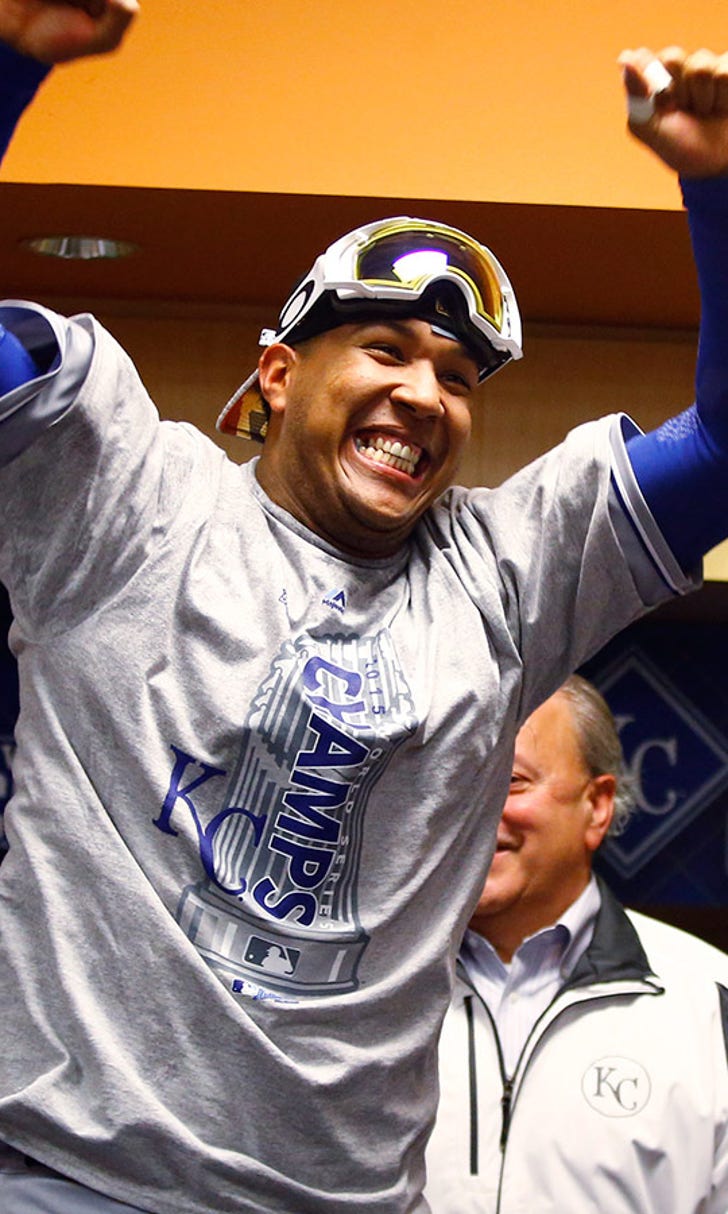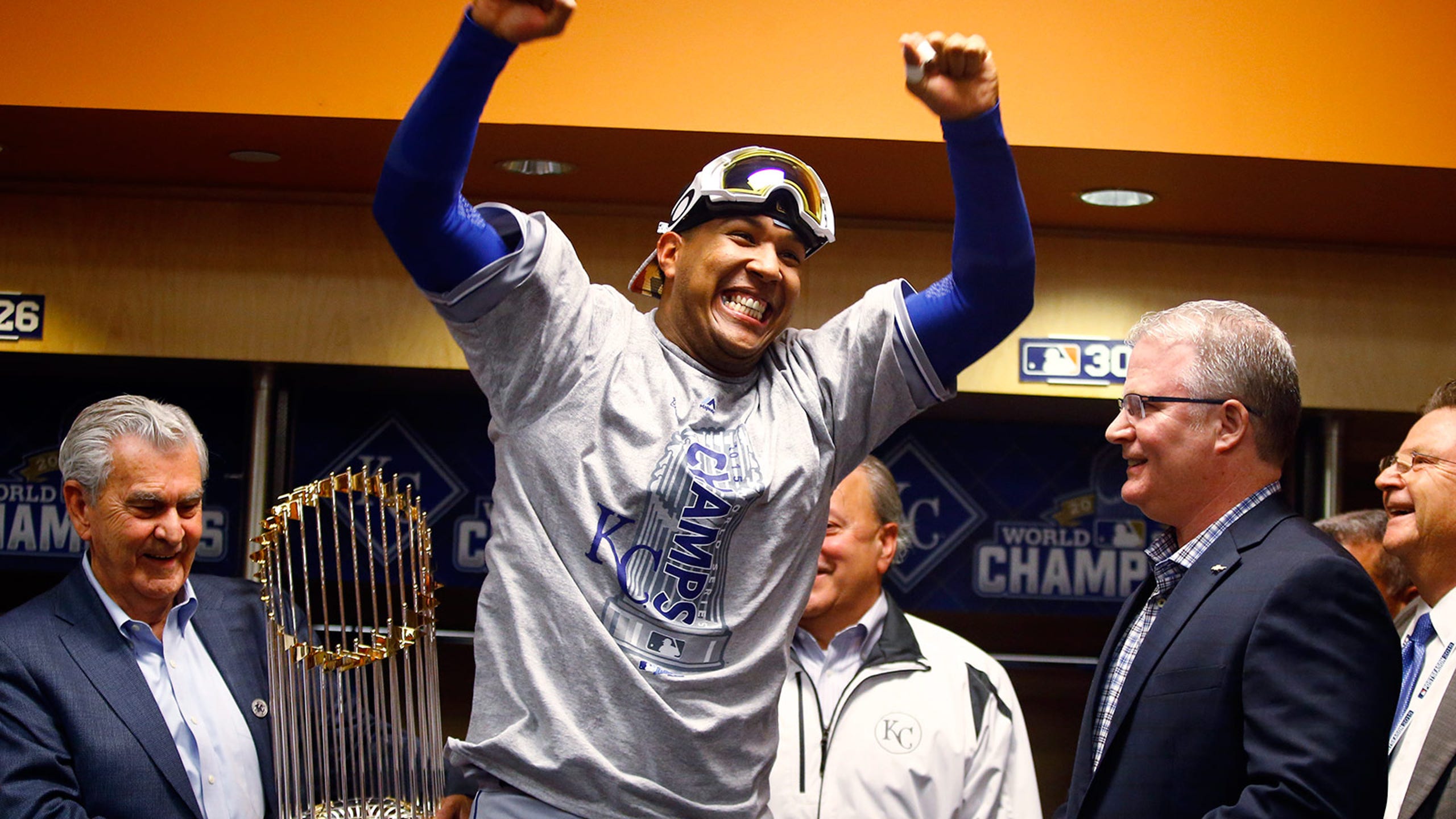 Fans descend on Royals FanFest to see World Series champs
BY foxsports • January 29, 2016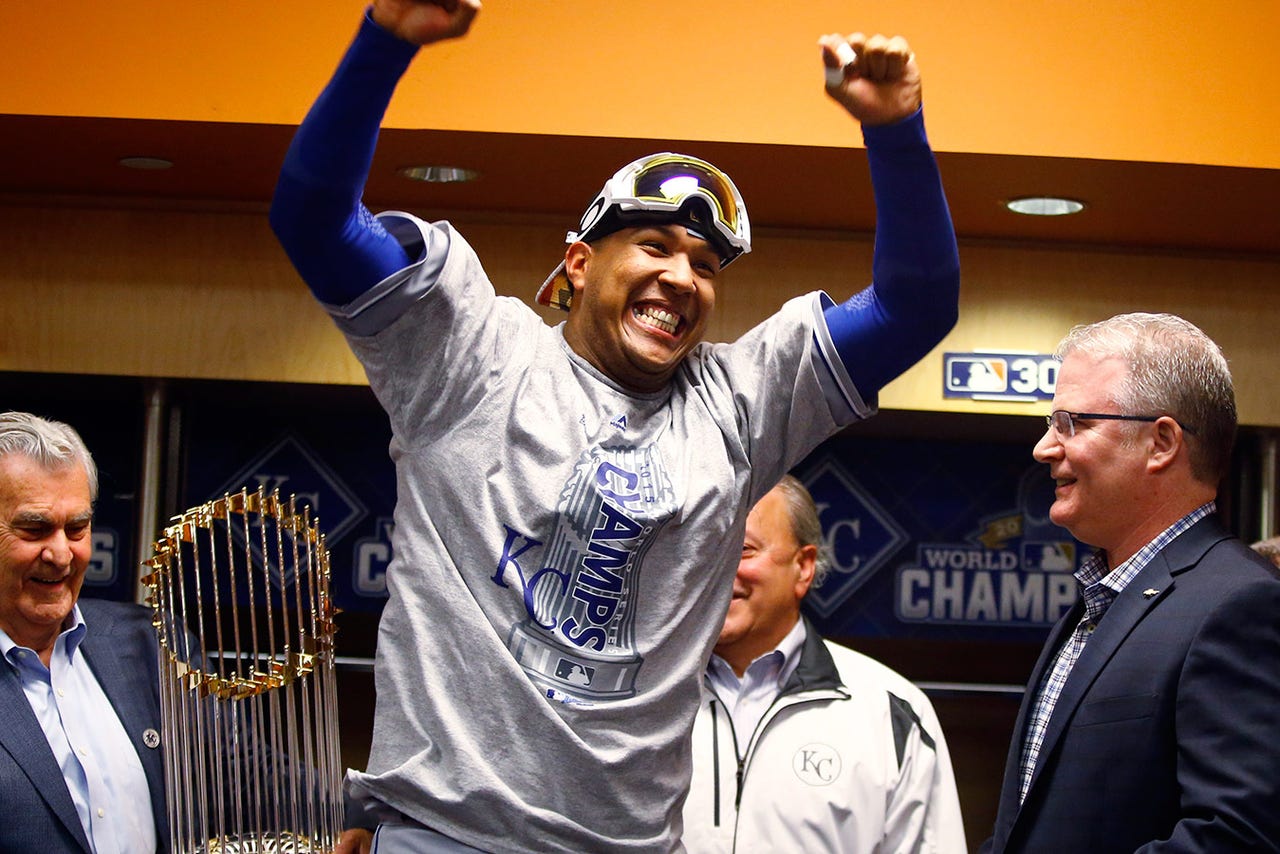 KANSAS CITY, Mo. -- The old refrain of "Wait till next year!" has had a whole different meaning for Royals fans.
As in, let's wait as long as possible until next year.
Still reveling in the team's first World Series championship since 1985, thousands of fans descended on Bartle Hall in downtown Kansas City on Friday for the club's annual FanFest. Even more were expected Saturday, heading indoors despite unseasonably warm temperatures in the 60s.
"The fans are really, really excited," Royals manager Ned Yost said, ducking into a side room away from the throng. "It's been a fun winter every time we come back to Kansas City."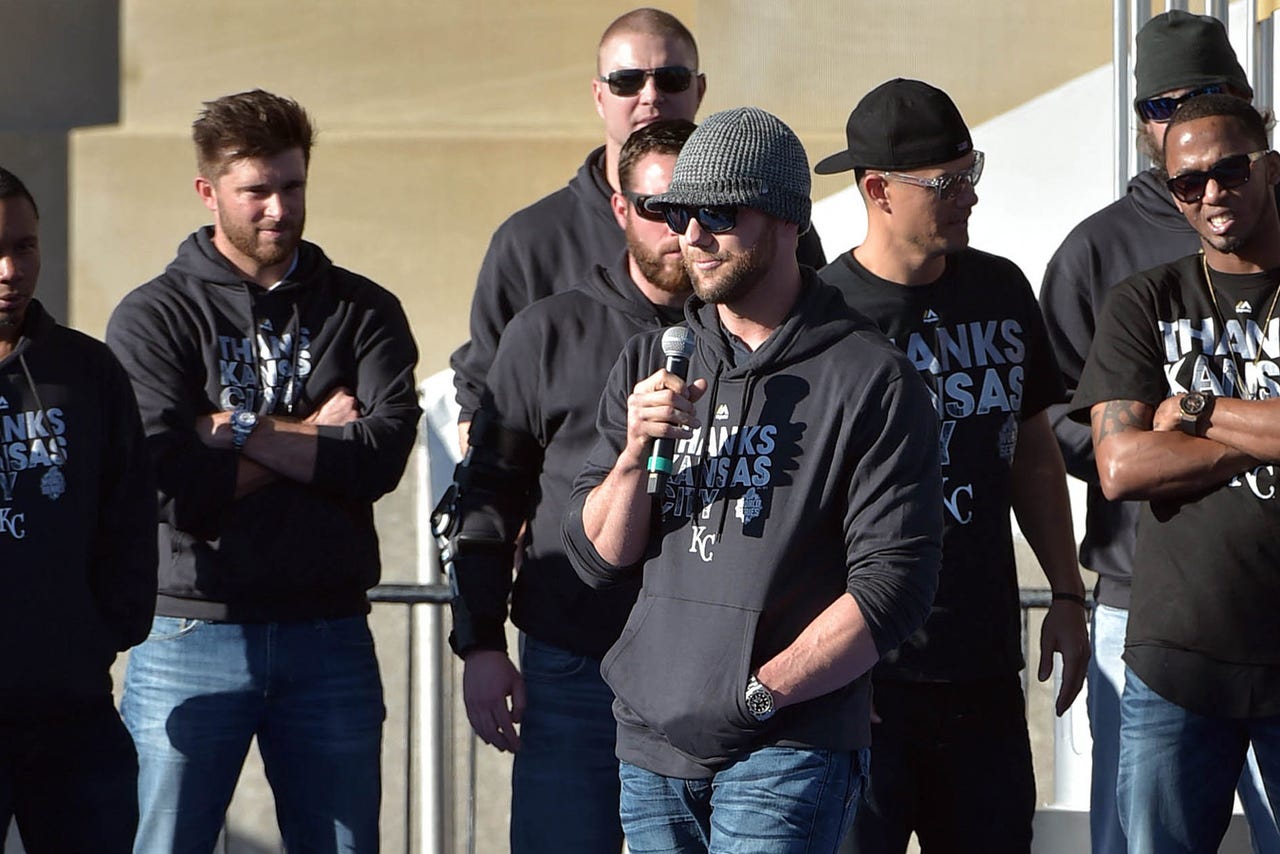 CROWNED: Relive the magic of the Royals' victory parade and celebration in this gallery.
Yost once joked that he would give the barista at Starbucks an alias in the mornings because he didn't want people to notice the skipper of the long-downtrodden club. But now, he gladly gives his name -- and accepts the handshakes and back-pats that come with being the toast of the town.
Of course, that doesn't mean Yost plans to take it easy this spring. He has a few more functions scheduled before heading to spring training in a couple of weeks, and then the grind begins again.
He expects his players to take a similar approach.
"Look, when these kids were scouted, these kids were signed and drafted -- they weren't always signed and drafted because they were tremendously talented players," Yost explained. "They scouted these players not only talent-wise, but makeup-wise. We have a group that has tremendous makeup and that has tremendous chemistry -- that they'll all play hard for each other.
"They're not a group that's going to say, 'OK, we won. We're going to take a year off,'" Yost said. "They're a group that's going to say, 'We're 90 feet away from fighting for a three-peat.'"
Yost is referring to the previous year's World Series, when the Royals left the tying run on third base in Game 7 against the San Francisco Giants. It's a loss that drove the club all of last season, and evidently still drives Yost and many of his players to this day.
"We don't know what's going to happen, but we know we're going to fight again," catcher Salvador Perez said. "We're going to play hard again, and we're going to try to win another World Series."
The cast of characters is mostly the same. Perez is back along with first baseman Eric Hosmer, third baseman Mike Moustakas and shortstop Alcides Escobar. The Royals re-signed Alex Gordon, and reached a deal with center fielder Lorenzo Cain that covered his final two years of arbitration eligibility.
They also signed right-hander Ian Kennedy to a five-year, $70 million contract, which they made official Friday. Kennedy received a huge ovation when he was introduced at FanFest.
"You saw people lining up to get Salvy's autograph. There's a lot of fans out there and you can tell -- Kansas City, I can't describe it, but it's a great feeling," Kennedy said. "They love the Royals. They love the Chiefs, too. I watched them make their way to the playoffs, too."
Pandering to Kansas City fans already, huh?
Probably not necessary these days. The Royals made sure of that when they exorcised almost three decades' worth of demons by reaching the playoffs a couple years ago, and then made their impassioned run to the World Series title. An estimated 800,000 fans showed up for the ensuing victory parade, feting the team as it wound its way through downtown Kansas City on a chilly autumn afternoon.
Joakim Soria can explain the difference in the town better than anyone.
He was the star closer for Royals teams that regularly languished below .500, then spent three seasons pitching elsewhere before signing with Kansas City again this offseason.
"Obviously, it's way different. This team has been in the World Series two years in a row," he said. "A lot of things have changed, and you see the maturity of the guys while you were playing against them, and all of that changed because they were winning. It's a different team."
---
---