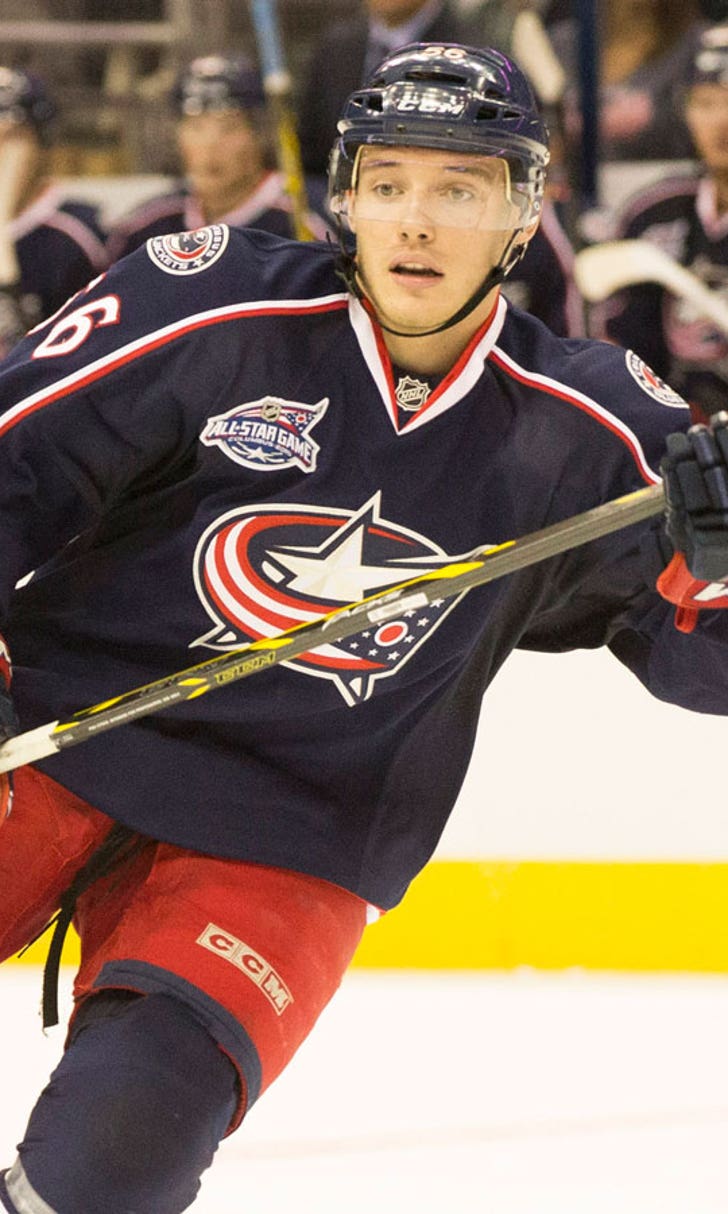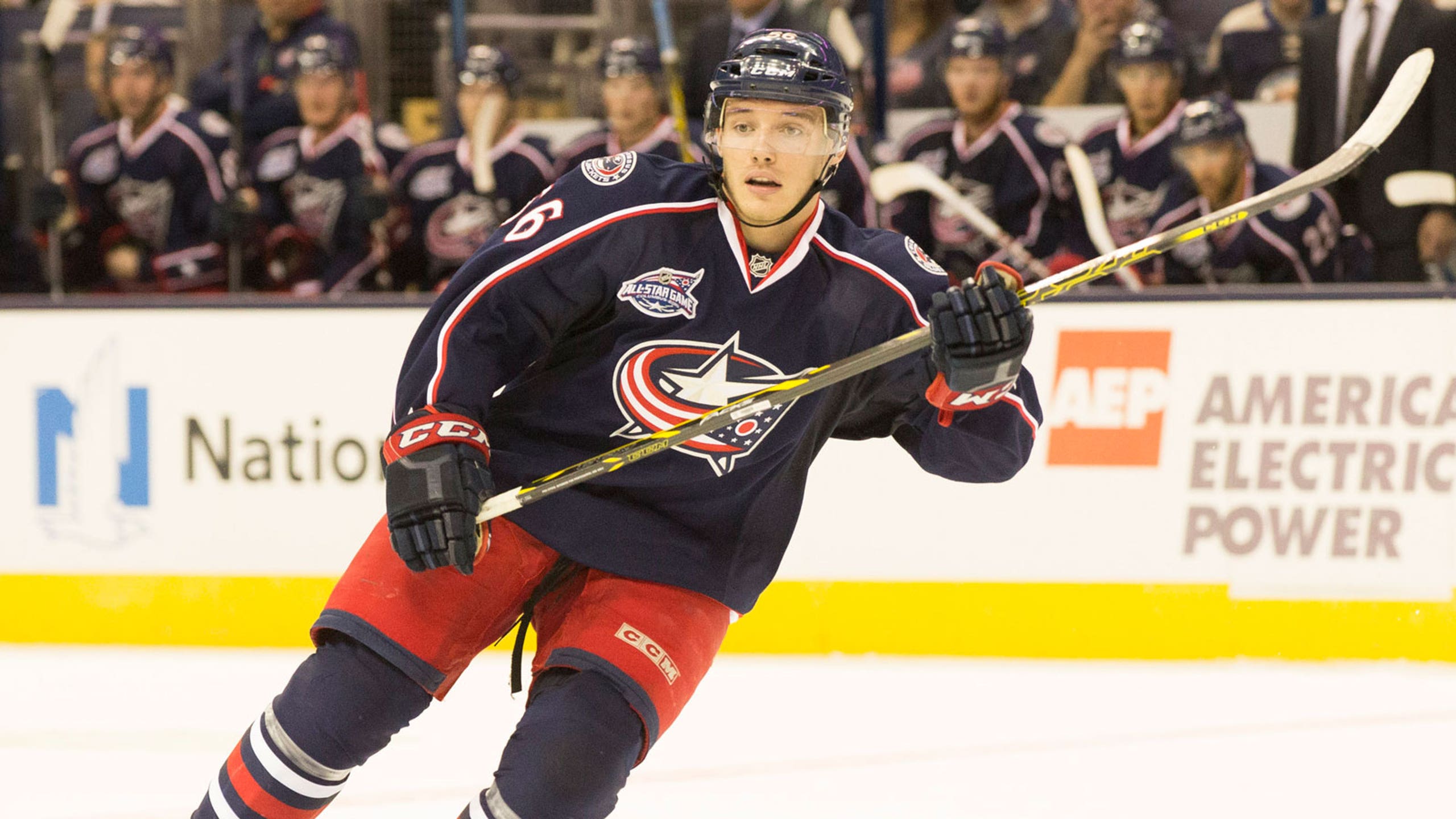 Falcons flying high at quarter mark of the season
BY foxsports • November 23, 2014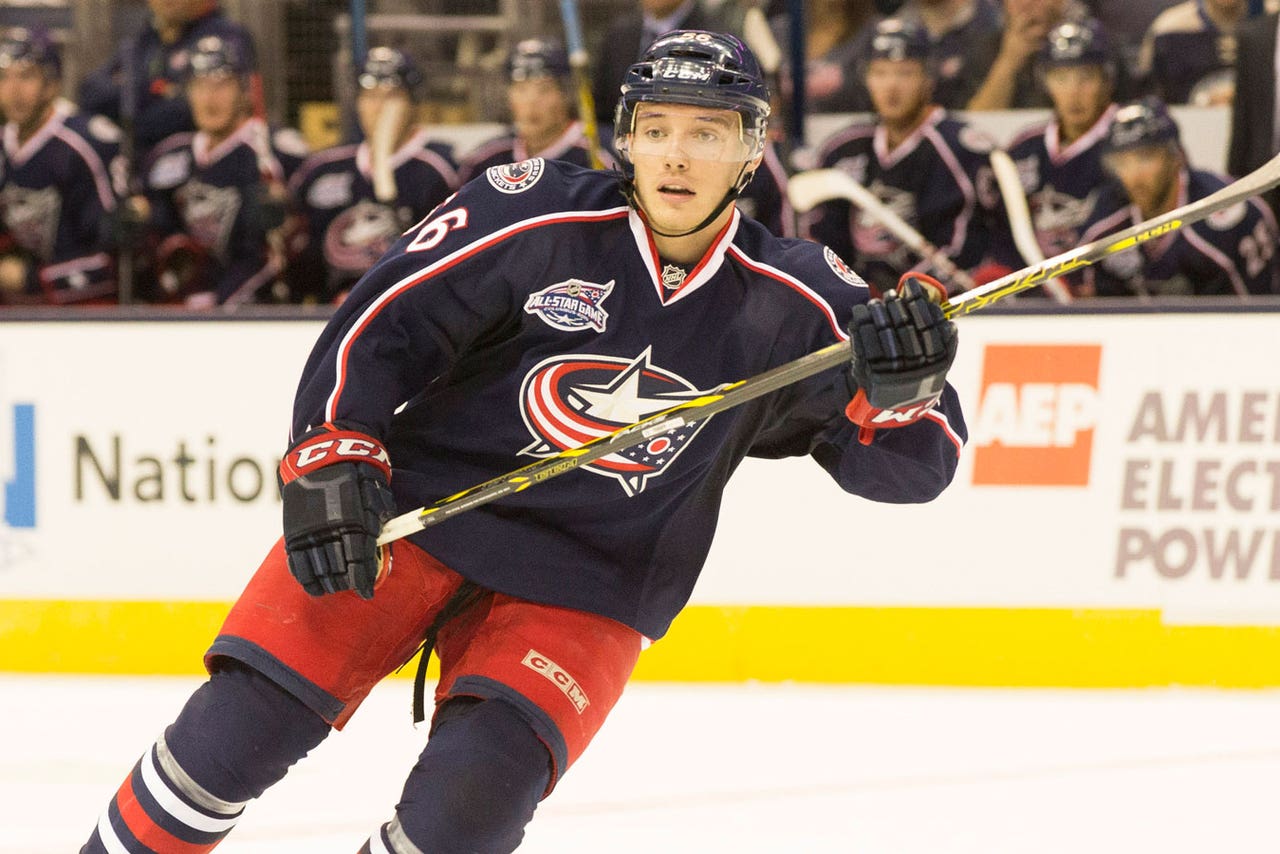 Much hay has been made over the Blue Jackets injury woes this year. After 19 games, they had lost 130 man games due to injury. That helps to account for part of the less than stellar start to the season for them. But now, they're starting to get healthy players coming back into the lineup.
What's not talked about is how these injury issues in Columbus have affected their American Hockey League affiliate club, the Springfield Falcons. What transpired as the season was about to get underway was a few players that most likely would have been assigned to Springfield stayed in Columbus. As injuries mounted, players were recalled to fill out the Blue Jackets roster.
Through all of this, the Falcons have done their best to stay the course and keep themselves on an even keel. They are 11-7-1 and sitting in second place in the Northeast Division of the AHL. They've found a way to keep the bus moving forward and have gone 8-2-0-0 in their last 10 games.
Friday evening during the Blue Jackets/Bruins game in Columbus, I met with Blue Jackets assistant general manager Chris MacFarland to discuss the impact the NHL-level injuries has had on the Falcons and to get his assessment of a few players that will eventually wear the Union Blue for Columbus on a regular basis.
MacFarland wears two hats these days, as he is also the general manager of the Springfield Falcons. As such, he has intimate knowledge of the players and the impact of injuries/recalls on both clubs.
FOX Sports Ohio: One would have expected the Springfield Falcons to feel the pinch of not having certain players that they may have been looking forward to getting earlier in the season. To what extent have the injuries and player-recalls affected the Falcons this year?
MacFarland: "They've had to scratch and claw. Injuries and recalls are part of the game. They've had some nights where it's been tough to score. But the veterans have done a good job in helping the young kids. We've gotten good goaltending and they're finding their way as a team."
"They're playing the system and the structure that (head coach) Jared Bednar (and assistants) Nolan Pratt and Toby Petersen want to play. So far, so good... they're doing some good things down there."
FSO: How large of a relief is it to Springfield that the Blue Jackets are starting to get some of their injured players back and healthy enough to rejoin the roster?
MacFarland: "It's a big relief for everybody. The people down there that are running that operation and selling tickets, winning helps them do their jobs and winning is part of our development process. Getting players back here is good for the Columbus Blue Jackets and it helps Springfield for sure."
"In a lot of ways, it allows us to get the right skilled people on the top two lines. It helps our young prospects and allows them to play with better players, which is only going to help their development. It's something that they're accustomed to. There's always going to be injuries and recalls."
"And there are injuries down there, too. They get players hurt and banged up and we have to make sure that we have guys from the East Coast League and guys ready to go that we know can come in and 'band-aid' things and help them get through the bumps that are inevitable for all teams in the American Hockey League."
FSO: 2013 first round draft pick Kerby Rychel (6-7-13 in 19 games for the Falcons) did not make the Blue Jackets out of training camp. How did he take his assignment to Springfield and what is your assessment of him to this point?
MacFarland: "Like most young players, it's an adjustment. The American League is a very good league. It can catch some guys by surprise with how hard it is, getting used to (playing three games in three days) and the disappointment of being sent down. The ones that adjust to it usually find their way."
"I think that Kerby has done a good job. He's worked very hard. He's played his game, for the most part. And he's not worrying about how fast he gets to the NHL. He's doing the things that he needs to do to become a good player. And establishing himself at that level is the first step."
FSO: Marko Dano (first round in 2013 draft) started the year with the big club, but was assigned to Springfield on Nov. 8. How has he adjusted to being sent down to Springfield?
MacFarland: "I think initially it was tough. I think for any young player when you start and you make the team, you think 'I have fulfilled my dream and I'm playing in the National Hockey League.' So, anytime you get sent down after spending a few weeks in the NHL there's going to be a little bit of disappointment."
"What I think is good for Marko is that he was there (Springfield) last year at the end of the year. He knows the building, he knows the people, he knows that league somewhat and he knows a lot of those guys. There's always an adjustment period when a player goes down. The (AHL) game is obviously not as fast. There are younger players that are going to make more mistakes and not always be in the right spot."
"Marko is a guy that has skill. He did a great job this summer getting stronger. We're counting on him to be a top-six guy down there, help on the power play and give us some five-on-five offense. He's going to be a real big part of that team."
FSO: Forward Josh Anderson (fourth round in 2012 draft) had a good camp this year and he seems to be in line for a callup, should the need arise. Where do you see his development?
MacFarland: "Obviously, Josh is a very good prospect for us. He's a big, power-type winger that bangs bodies around, find a way to score goals in the paint and play in traffic. None of that will change. His game is going to be the same whether he's in the American League or the NHL."
"He's been a key factor in Springfield in the top-nine, killing penalties. He's just going to get better and better as the year goes on. If his play dictates a recall, and we need a right winger to come up and give us some sandpaper, like any other player he'll get consideration. Right now, I think his focus, like all of those guys, needs to be establishing himself as a good player. It's a tough league, and Josh is finding his way and he's off to a good start."
FSO: Finally, the culture in Columbus has gone through a change in the last few years. Is the goal to have that same culture in Springfield and have both clubs be reading off the same game plan?
MacFarland: "For sure, because the coaches know down there that their job is to help each one of those players to get better as players and people. We want to surround our young kids and our prospects with high-end, good quality veterans."
"There's accountability to each other that we want fostered down there, that you're playing for the guy next to you and you're going to earn your ice-time. They're going to have to earn their ice-time in the NHL, so they might as well learn how to do it down there."
"It's not that you can't make a mistake, every player is going to make mistakes, but you want to learn to do the right things at that level. It's the things that you're going to have to do here (NHL), quite frankly, to win hockey games. It starts with the coaches and the leaders that you have. We have guys like Ryan Craig and Jaime Sifers that have done a really good job for us early in the year."
---