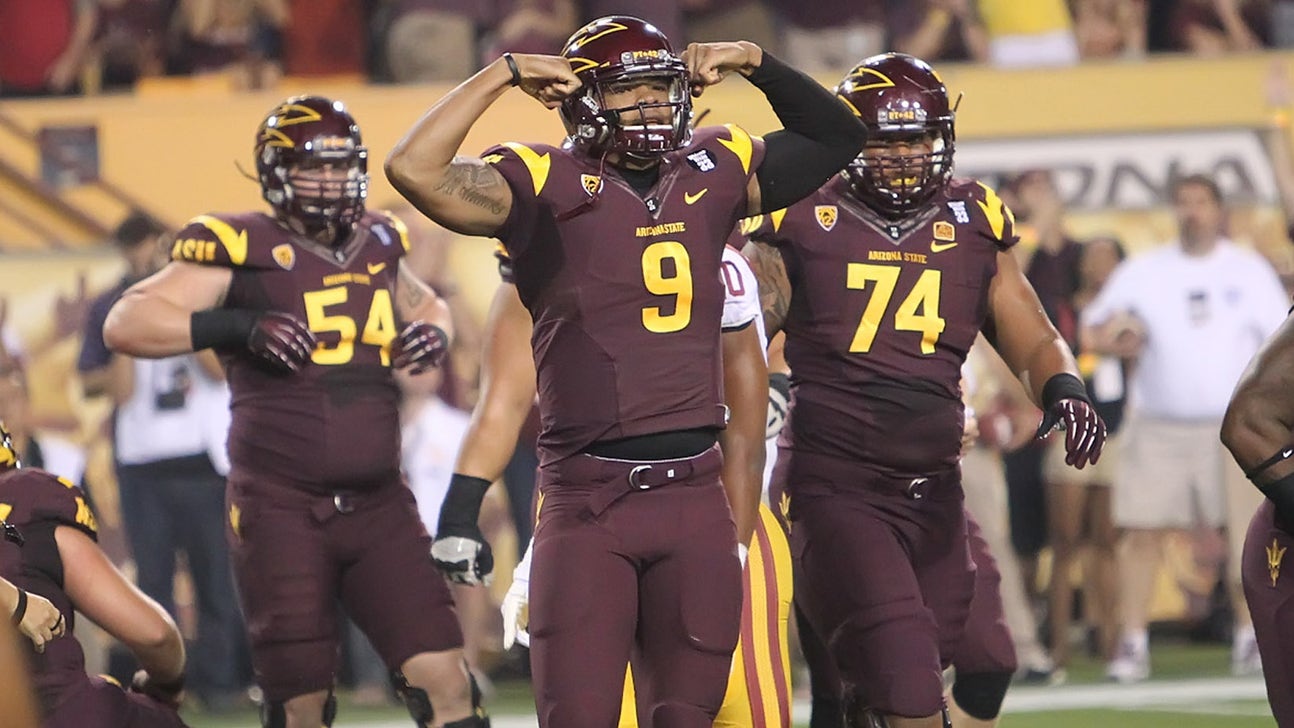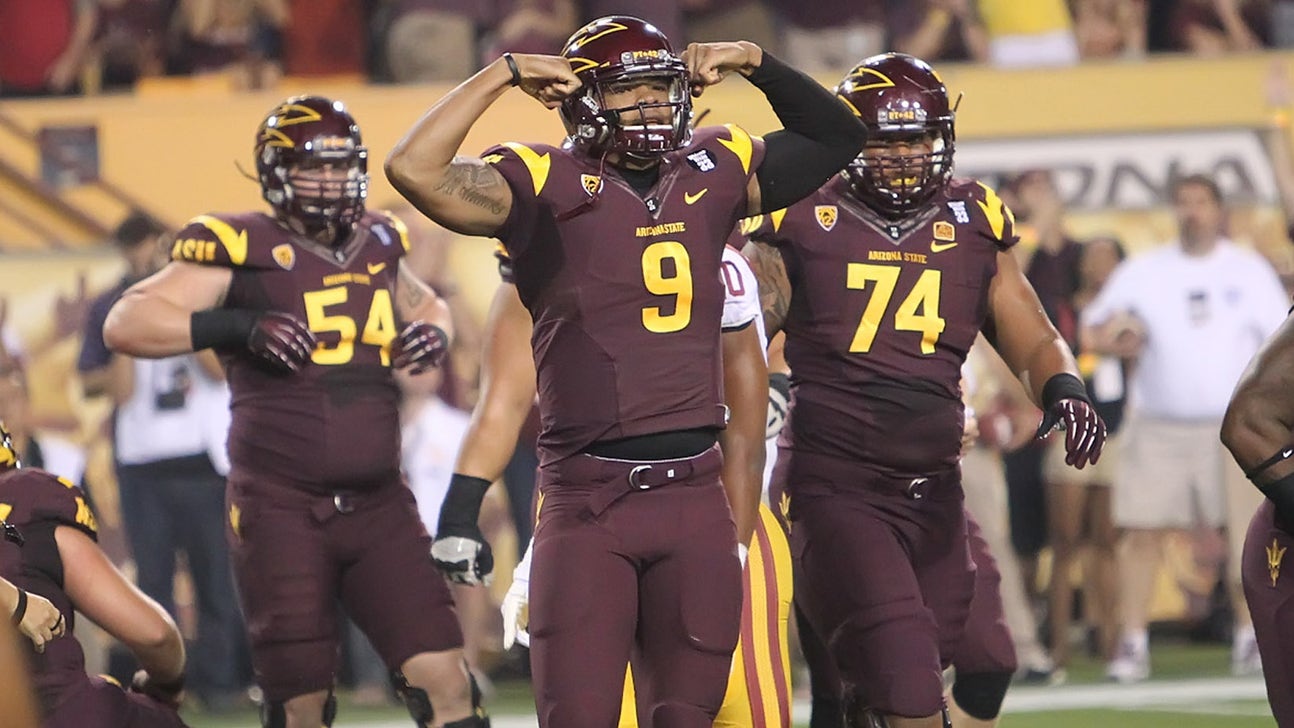 Eubank transfers to Samford, FCS school in Alabama
Published
Jan. 28, 2014 12:32 p.m. ET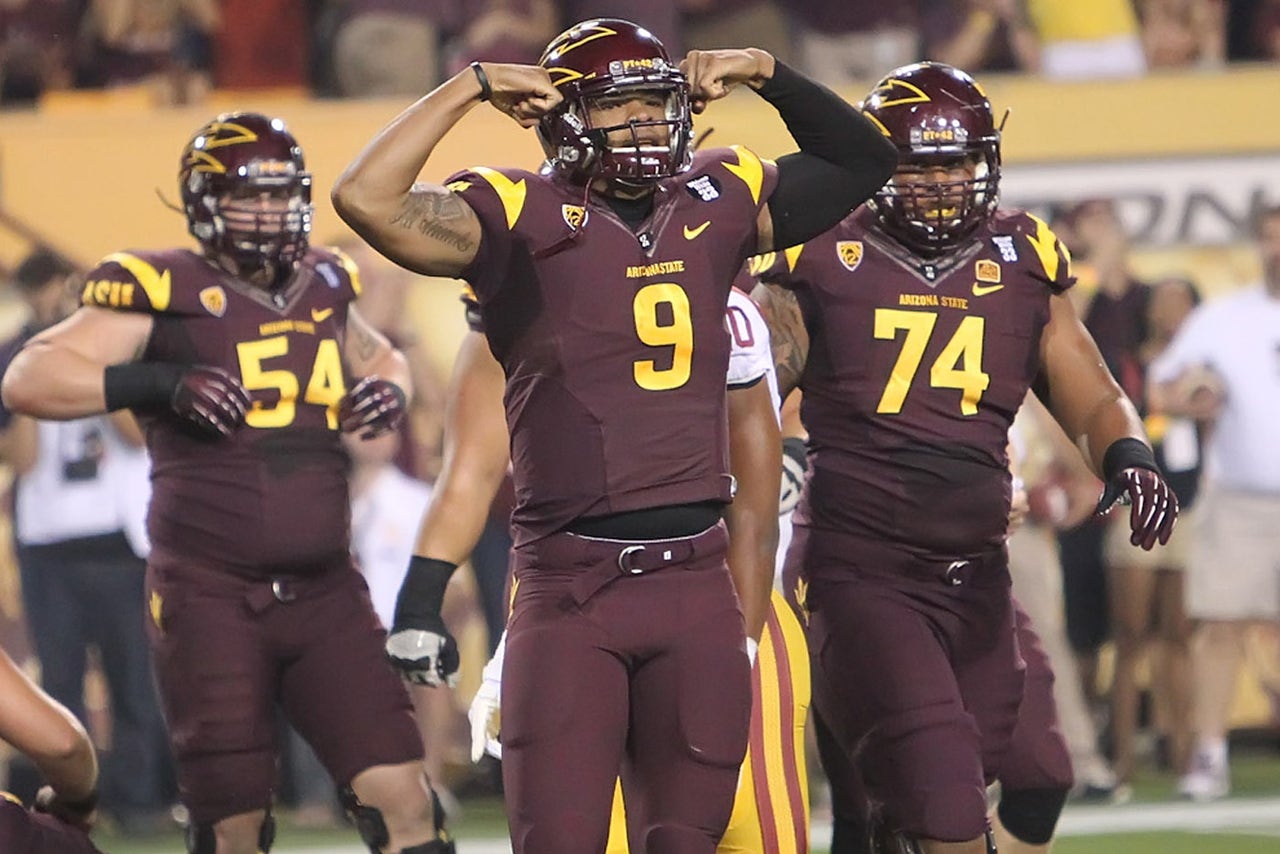 Former Arizona State quarterback Michael Eubank, who decided to transfer in December, has signed with Samford University, the school announced Sunday. 
Eubank had made it known earlier this month he would transfer to Samford, a Division I-AA (FCS) school but this week became the first official signee in the school's 2014 signing class. Because Samford is not an FBS school, Eubank will be eligible to play right away. 
"We are very happy to have Michael join our team," Samford coach Pat Sullivan said in a release. "He is an outstanding player and an outstanding young man. He will fit in well with our players and our program, and we are excited to have him."
At ASU, Eubank was stuck behind junior starter Taylor Kelly and redshirt sophomore backup Mike Bercovici, who jumped Eubank on the depth chart before the 2013 season. While coaches maintained Eubank would be used in special offensive packages as he was in 2012, Eubank saw very little playing time in 2013. 
"I was shopping around for a little while after I left Arizona State," Eubank said in an interview with posted with the school's press release. "It just feels good to have another home."
Eubank, a four-start prospect out of Corona (Calif.) Centennial, came to ASU with high expectations as an athletic, dual-threat quarterback. He signed at ASU under Dennis Erickson and just lost out to Kelly for the starting job in fall 2012, after Todd Graham had taken over.
Samford, located in Homewood, Ala., went 8-5 last season and won a share of the Southern Conference title. The Bulldogs lost in the first round of the playoffs. At Samford, Eubank should have the opportunity to start in a similar offense.
"I see myself fitting in very well," Eubank said. "We ran this offense at Arizona State, so a bunch of the plays and a bunch of the concepts and protections are very familiar to me. 
Follow Tyler Lockman on Twitter
---