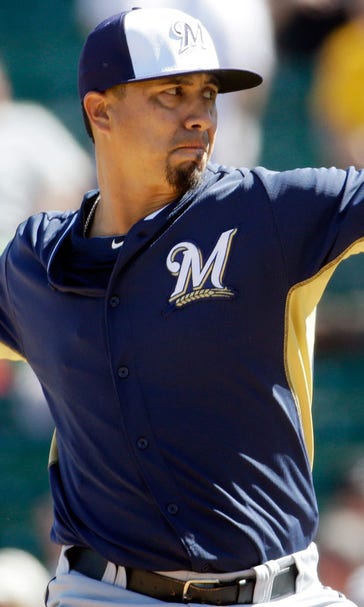 Entering contract year, Lohse says he's got plenty left in the tank
BY foxsports • March 20, 2015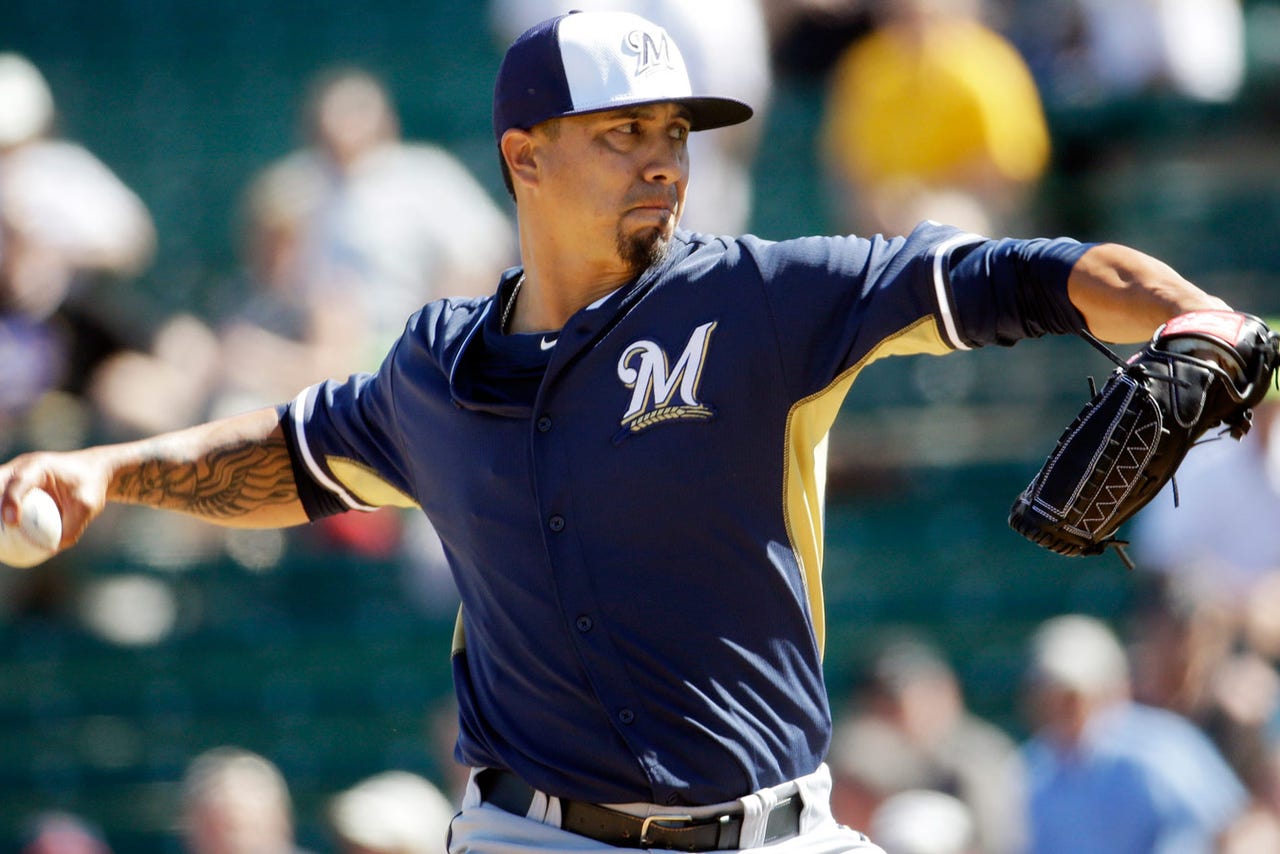 At this time two years ago, Kyle Lohse remained on the free-agent market.
Teams were unwilling to forfeit a first-round draft pick for a one or two-year contract and hesitant to give a then 34-year-old a three-year deal.
Just a week before Opening Day, the Milwaukee Brewers took the gamble and signed the veteran right-hander to a three-year, $33 million contract. As he enters the year nobody wanted to give him, Lohse is coming off two highly productive seasons and preparing to start Opening Day for the Brewers.
History may suggest this is when Lohse should begin to slow down, but the 36-year-old appears to have plenty left in the tank.
"I get asked that a lot," Lohse said. "It's not a question I like answering, because obviously I'm coming up on a free agent year. I've done quite a bit in the game, and I'd like to keep throwing as long as I can. I'm still having fun doing it.
"We'll see how long my body can hold up, but last year was one of the best years I've felt, except when I rolled my ankle. Arm-wise, everything was really good. I feel like I can do it for a while. I don't have to be a guy who goes out there and throws upper 90s to get it done. I can get it done other ways."
Lohse has been as consistent as any pitcher in the National League since 2011. He's 24-19 with a 3.45 ERA in two years with the Brewers, falling less than two innings short of 200 innings in both seasons. Milwaukee is 36-27 in Lohse's 63 starts, as he's posted 41 quality starts since joining the Brewers
The combination of consistency and experience made Lohse an easy choice to start Opening Day.
"Upstairs, he's a solid guy that understands what he needs to do," Brewers manager Ron Roenicke said. "Sometimes that first game can be a little emotional. That's why (Yovani Gallardo), because he'd done it so much, we felt comfortable with him going out and doing it again."   
The trade of Gallardo to Texas leaves Lohse and Matt Garza to be followed by three relatively inexperienced starters -- Wily Peralta, Mike Fiers and Jimmy Nelson -- in Milwaukee's rotation.
"That was pretty surprising," Lohse said of the Gallardo trade. "I know he's been one of the better pitchers this organization has had, and last year he set strikeout records and all that stuff. It's tough to move on from something like that, but like (general manager) Doug (Melvin) says, we've got some guys that can go in there.
"My job is to come here and throw pitches and not play GM. I know that. Obviously, if a main guy gets traded like that, it's going to take you aback a little bit, but we have a job to do, and that's to go out and play baseball and let them decide who is going to be on the field for us."
Because of his impending free agency, Lohse could be in a similar situation as Gallardo come the trade deadline. While the odds of the Brewers selling in-season are slim, the right-hander has been around long enough to realize Milwaukee could decide to flip him for future assets if the club isn't in contention in July.
 "I don't have any no-trade provisions, so I know I could get tapped on the shoulder right now and told, 'Hey, you're going somewhere else,'" Lohse said. "That's part of it. I try not to worry about things like that.
"I'm happy here, obviously, and I want to win here. I want to stay here as long as I can. I've been the subject of trade talks ever since I've been in the big leagues, and you just learn to deal with it. That's the business side of it. You can be moved at any moment, as long as you don't have that full no-trade, which I had one time, but not anymore."
In order for the Brewers to compete for a postseason berth, Lohse will need to stay healthy and continue to pitch at a high level. Usually those are big concerns with pitchers of Lohse's age, but he has been extremely reliable and durable over the past four seasons.
"I try to keep it the same because it's been working," Lohse said. "You don't fix things that aren't broke. I might tinker with things, but I'm not going to come up with a new pitch.
"Obviously, I'm getting older, there some things I need to pay attention to as far as recovering and my workouts."
Follow Andrew Gruman on Twitter
---