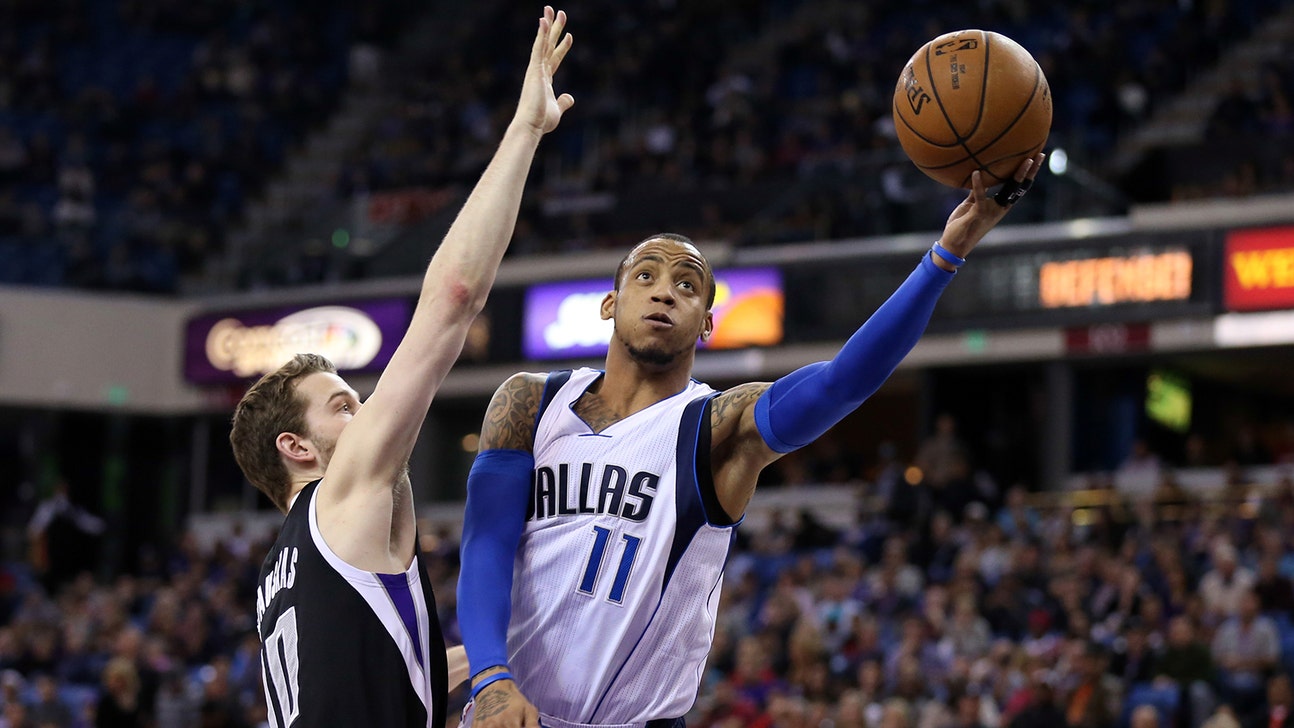 Ellis scores 21 points to lead Mavericks past Kings
Updated
Mar. 4, 2020 6:36 p.m. ET

Monta Ellis had 21 points and six assists to lead the Dallas Mavericks, minus Dirk Nowitzki and Rajon Rondo, over the struggling Sacramento Kings 101-78 on Thursday night.
The Mavericks broke open a tie game in the second quarter when they made nine straight shots, including four 3-pointers, in a 3-minute span as they outscored the Kings 22-6. Dallas had a 37-20 edge in the second to take a 60-43 halftime lead.
Tyson Chandler had 16 points and 16 rebounds for the Mavericks. Devin Harris and J.J. Barea each scored 15 points, and Richard Jefferson added 14.
Dallas coach Rick Carlisle chose to rest Nowitzki on the second night of a back-to-back. The veteran forward, second on the team in scoring at 18.2 points per game, missed his fourth game of the season.
The Mavericks were also without Rondo (broken orbital bone), who missed his third straight game. The point guard is not expected back until after the All-Star break.
DeMarcus Cousin had 23 points and 11 rebounds for the Kings, who have lost two straight and 10 of 11. Rudy Gay added 11 points and nine rebounds, but shot 2 of 13. The Kings missed 18 of 21 attempts from 3-point territory and shot 36.7 percent overall.
It didn't help the Kings that point guard Darren Collison played only 14 minutes after straining an abdominal muscle in the first half.
Dallas outhustled the Kings and forced 17 turnovers. The Mavericks hit 12 3-pointers and committed just nine turnovers. Dallas led by 23 after three quarters and the cushion never got under 20 points in the fourth.
Dallas completed a three-game sweep of the Kings. The Mavericks defeated Sacramento for a sixth straight time and have won 21 of 23 meetings in the last six years.
The Mavericks are 19-10 away from home and lead the NBA in road wins.
Dallas was coming off one of its worst road games of the season Wednesday, squandering a 22-point lead and allowing Stephen Curry to score 51 points in a 128-114 loss to Golden State.
---