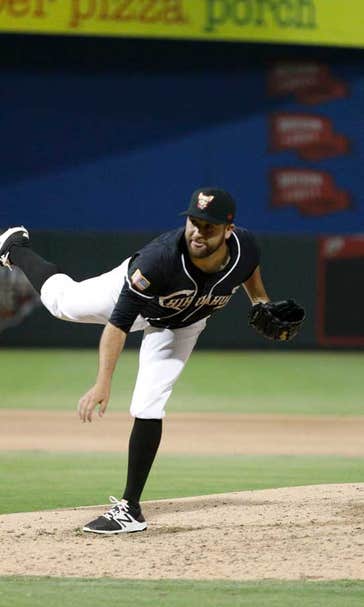 El Paso's Brett Kennedy off to his best start in 2018
May 4, 2018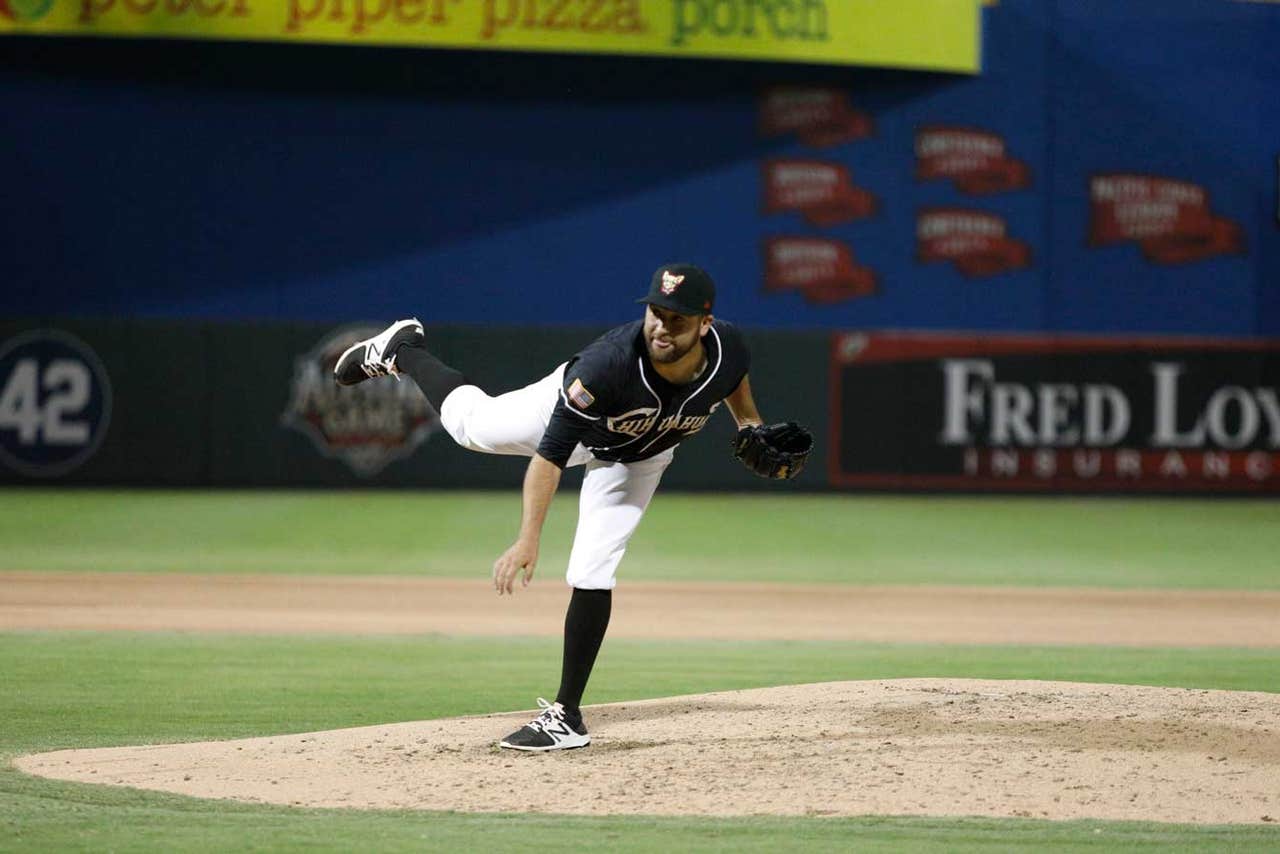 EL PASO, Texas — Brett Kennedy, 23, is not going to light up a radar gun or make a baseball spin or move in some ungodly manner.

But he will execute his pitch and get outs.

"I charted him for one game, and he must have thrown nearly all fastballs in 100 plus pitches," said teammate Jacob Nix, who pitched with Kennedy last year in Double-A San Antonio.




"He was up and down in the zone, and in and out. It seemed that the batters could never just sit on anything. He totally commanded his fastball and just shoved."

This offseason the organization emphasized that they wanted to see Kennedy begin to incorporate more sliders and changeups in his mix, but they also didn't want to veer too far away from what was working.

"He has a unique look in how heavy he is with his fastball and this year started to realize he needed a little more of a mix," said the Padres' Director of Player Development Sam Geaney at the end of 2017. "I think Brett will continue to look for and develop secondary weapons, but right now we would be crazy to make any drastic alterations in how he prepares or pitches based on the success that he has had."

Last year with the Missions, the right-hander threw 141 innings with 134 strikeouts against 38 walks for a 3.70 ERA.

"He was not someone that was ever pitching afraid," said San Antonio play-by-play announcer Mike Saeger. "He goes right after hitters and throws strikes.

"He was also durable for us last year. With Brett, you always knew you were going to get six, and maybe seven innings an outing."




Kennedy is off to his best start with a 3-0 record and 2.45 ERA in six starts. Most impressively, he has held the hitter-friendly Pacific Coast League to a .225 batting average over 33 innings. If you want to take a deep dive into the numbers half of his starts were in Reno and Las Vegas, two of the best parks to hit in in that league.

"This year I have mixed in more changeups and sliders," said Kennedy before a recent start. "I'm still a fastball pitcher but when you face more veteran hitters, getting them moving in the box is a lot more important than just throwing the filthy pitch."

"Before I tried to get it to have the most break, but now I am more focused on getting the same arm action and getting it to look like a fastball. The more I can throw the changeup and slider, the better it is going to make my fastball."

Kennedy was an eleventh-round pick by the Padres in 2015 draft, out of Fordham University. As a junior that season, he led the Rams to the Atlantic 10 Conference Championships and finished second in career strikeouts with 218 over three seasons.

After a solid pro debut with short-season Tri-City, Kennedy was one of the better pitchers in Low-A Fort Wayne and High-A Lake Elsinore in 2016, where he also threw 141 innings and finished with a 147:51 strikeout-to-walk ratio.

His four-seam fastball sits between 90-93. While that has been enough to get him to where he is now, it's the offspeed stuff that will take him to the major leagues.

"I've had the pitches but always had so much confidence in my fastball that I thought I could beat this guy with my fastball so why am I going to throw my second best pitch?"

"This spring, I really began to work on throwing my slider and changeup more in the backfield games - whether it was the right situation or not - just to get more comfortable in throwing them."

The former business administration major enjoys the analytics that come with the game today, but seems them as more of an aid, rather than a blueprint.

"We get some great information, but I always think that the guy I'm facing has somewhat of a similar idea as I do," said Kennedy.

"The last thing you want to do as a pitcher is be predictable I still think the most information you get is by reading a batter."

"If you face a batter once, you can see how he moves in the box. There is effective velocity with how fast your pitch looks to how fast it actually is. If someone is looking outside and the pitch comes in, 91 can look like 96."

"Which really helps me," laughed Kennedy.

This year the life-long Northeasterner moved to San Diego in the offseason when his girlfriend got a new job on the West Coast.

"I moved to San Diego and got a chance to work with Austin Hedges a lot and [pitching coordinator] Eric Junge, so that really helped me. It was a lot easier to get in shape and throw in San Diego than on the east coast."

"I still miss the pizza in New York, but California burritos are pretty good too."

John Conniff is a contributor to Fox Sports San Diego and you can follow him @madfriars.com.
---
---