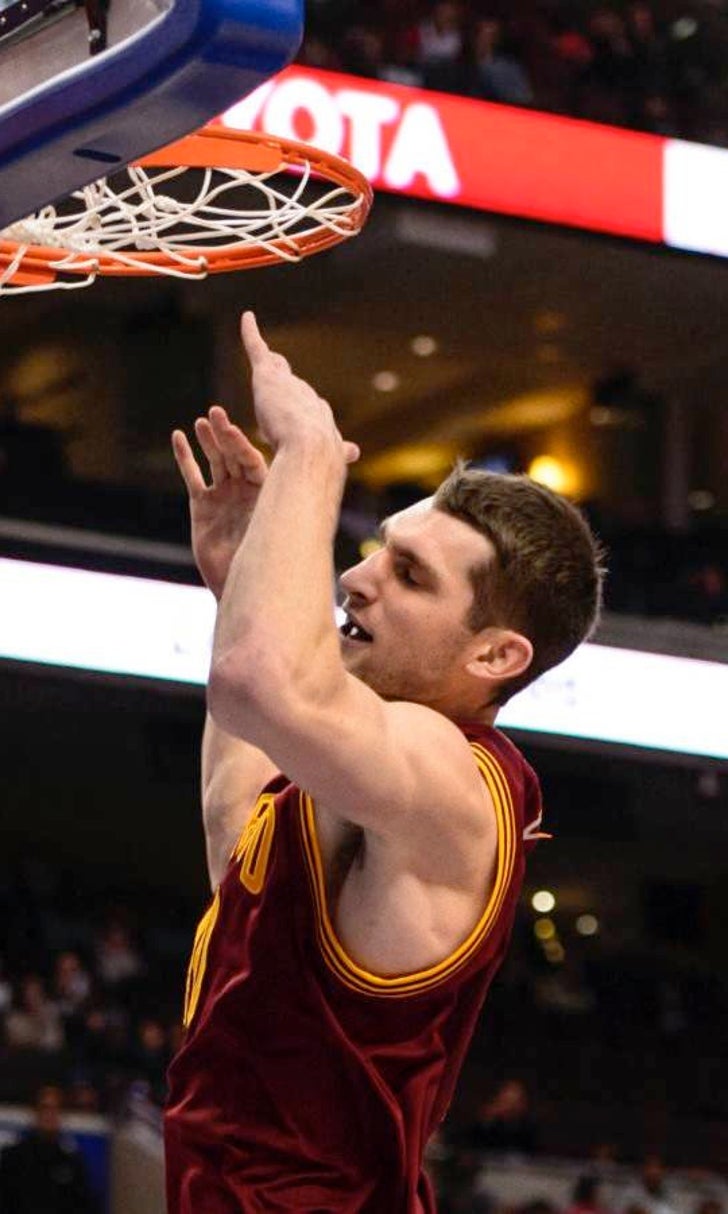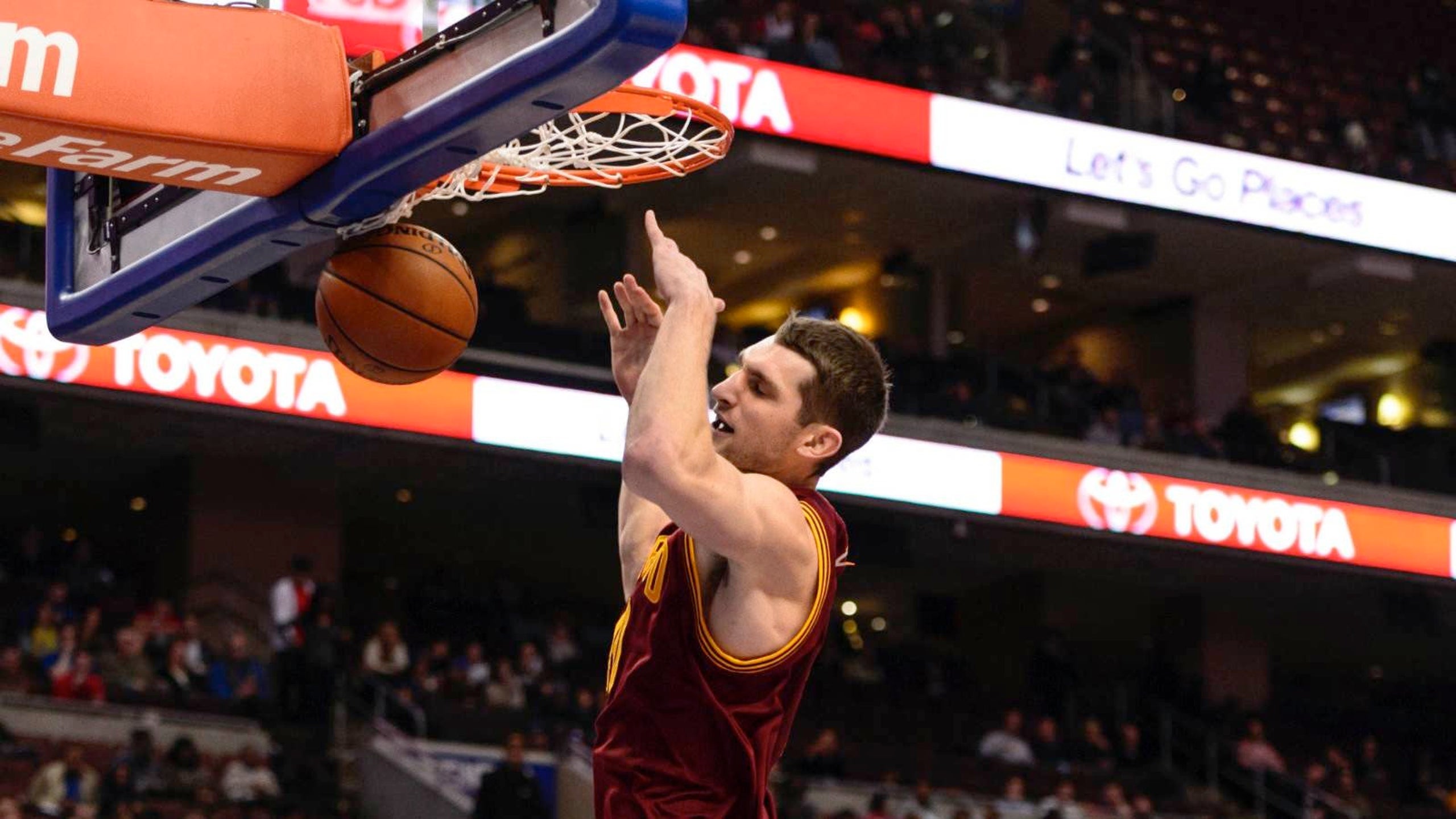 Easy win gives Cavs yet another reason to keep feeling great
BY foxsports • February 18, 2014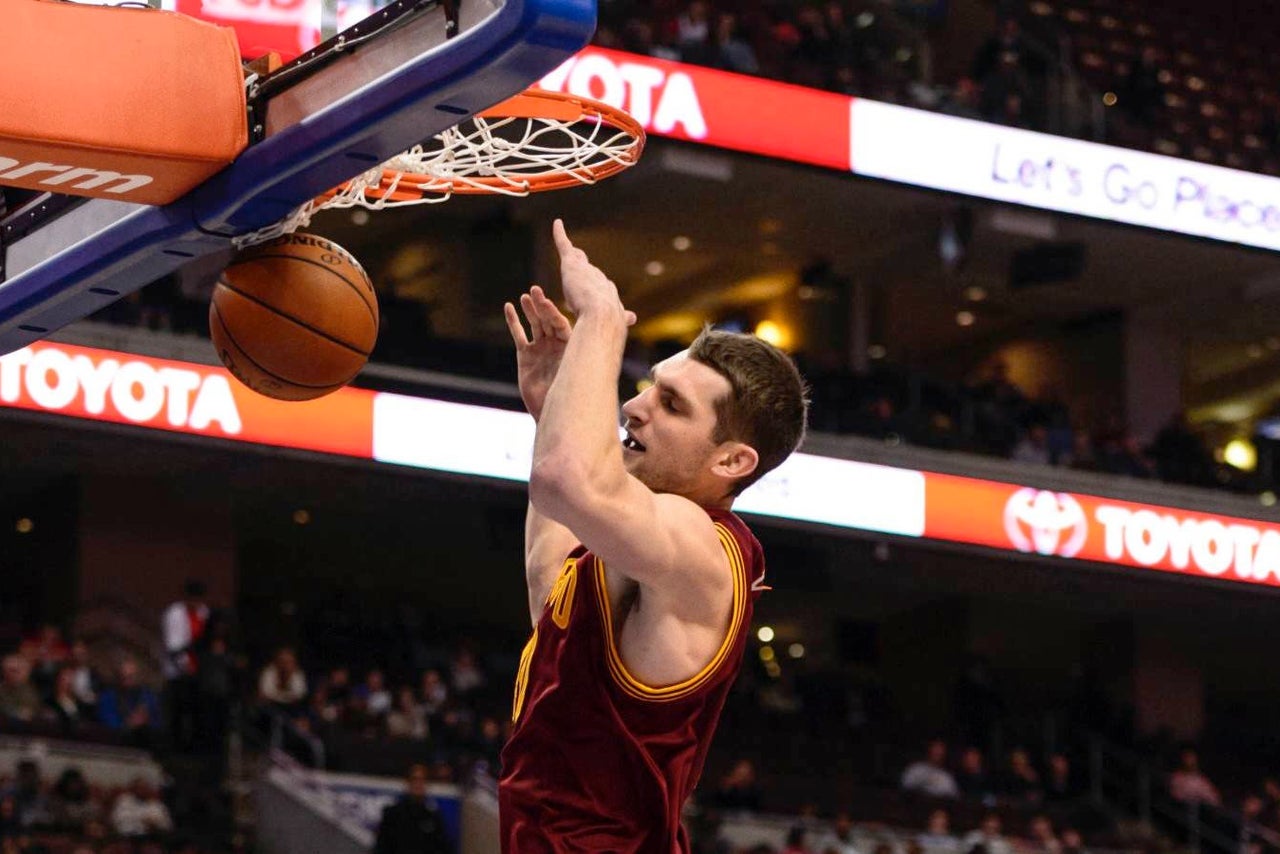 Well, there's really not much to say about this one -- other than, man, the Philadelphia 76ers sure do stink right now.
But give the Cavaliers credit for their 114-85 hammer job in front of 12,094 booing Philadelphians on Tuesday.
Make it five straight wins, one in a row after the All-Star break, and get this, three consecutive victories on the road.
If you didn't know any better, you might think the Cavs (21-33) are beginning to understand how to win. They're beginning to grasp that it takes an entire team. They're beginning to make the game fun. Yes, fun. And ain't that great?
"We're feeling good," Tristan Thompson told FOX Sports Ohio afterward. "Whenever you win games, everything feels better."
Then Thompson grabbed the microphone, smiled and shouted, "Go Cavs! Believeland!"
Now, it's important not to overanalyze or get too pumped up. There's plenty of important basketball left to be played. Every Cavs fan already knew that.
But you have to feel good about how the Cavs came out very focused, how they were sharp from the start, how they shared the ball and didn't perform to the level of their (extremely disjointed) competition.
We haven't seen these Cavs all season.
Oh, sure. They've won some games before. They've looked good before. They've had us thinking, "Maybe, this is it. Maybe, they finally got it right."
Maybe now, we can say that with some actual confidence.
What we can say without a doubt is Tyler Zeller sure can make a difference when he's as aggressive as he was Tuesday. The second-year center was mostly responsible for the Cavs' impressive start by going on a tear in the first quarter. He was plenty good after that, too -- finishing with 18 points and a career-high 15 rebounds.
I'd never thought I'd say this, but Zeller had the opponent looking a bit sheepish near the basket.
That's what you want from a guy who was forced to fill in for starter Anderson Varejao, as Varejao missed his third straight game with what's been described as back and general soreness issues.
Meanwhile, Zeller was but one example that it doesn't really matter who's on the floor these days. Mike Brown, who once seemingly lost his team, is suddenly getting the most from just about everyone. And while that's not always true individually, it sure has been true when we're talking about a team. Basketball is a team sport, so all of that can only be considered pretty cool.
Actually, it was a banner night for all of the Cavs' young big men. Along with Zeller, Thompson (12 points, 10 rebounds) and rookie Anthony Bennett (10 and 11, respectively) compiled double-doubles.
The guards, of course, weren't too shabby, either. Kyrie Irving (14 points, 5-of-8 shooting) was about the only thing that excited the Philly crowd all evening, his Uncle Drew-like handle making this at least somewhat memorable for the sinking Sixers.
Dion Waiters and Luol Deng finished with 13 points apiece, C.J. Miles scored 10 and the Cavs compiled a fancy 28 assists on 40 made baskets.
Of course, there was a dose of Uh-Oh News, which took place on Waiters' thunderous dunk in traffic in the first half. The slam was a thing of beauty; the landing left a little to be desired.
Waiters did not play in the second half, and the Cavs said he hyperextended his left knee. His availability for Wednesday's home game vs. Orlando is in question.
But let's focus on the good stuff for now, because when it comes to the Cavs, there is suddenly plenty of it. They haven't lost since David Griffin became acting GM and instituted his concept of actually enjoying the game.
So hey, look at this, Cavs fans. Things could certainly be worse. With the trading deadline less than two days away, things may or may not change.
But for the first time in a while, everything looks just fine as is.
---