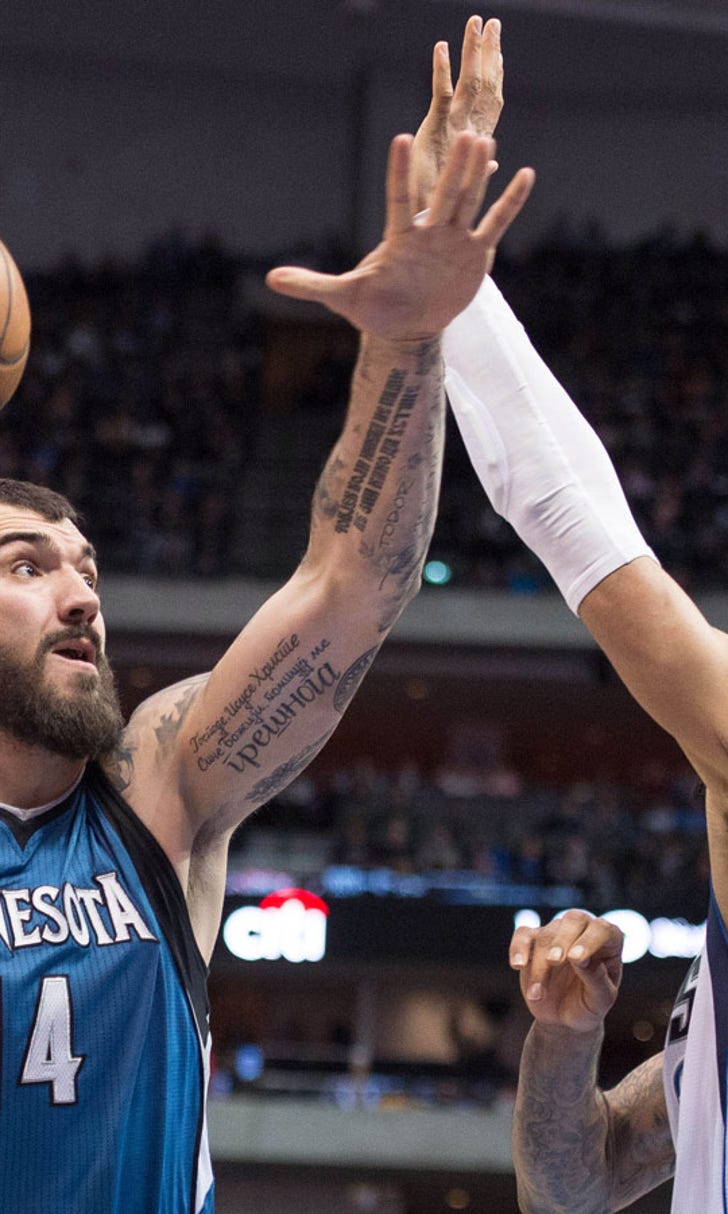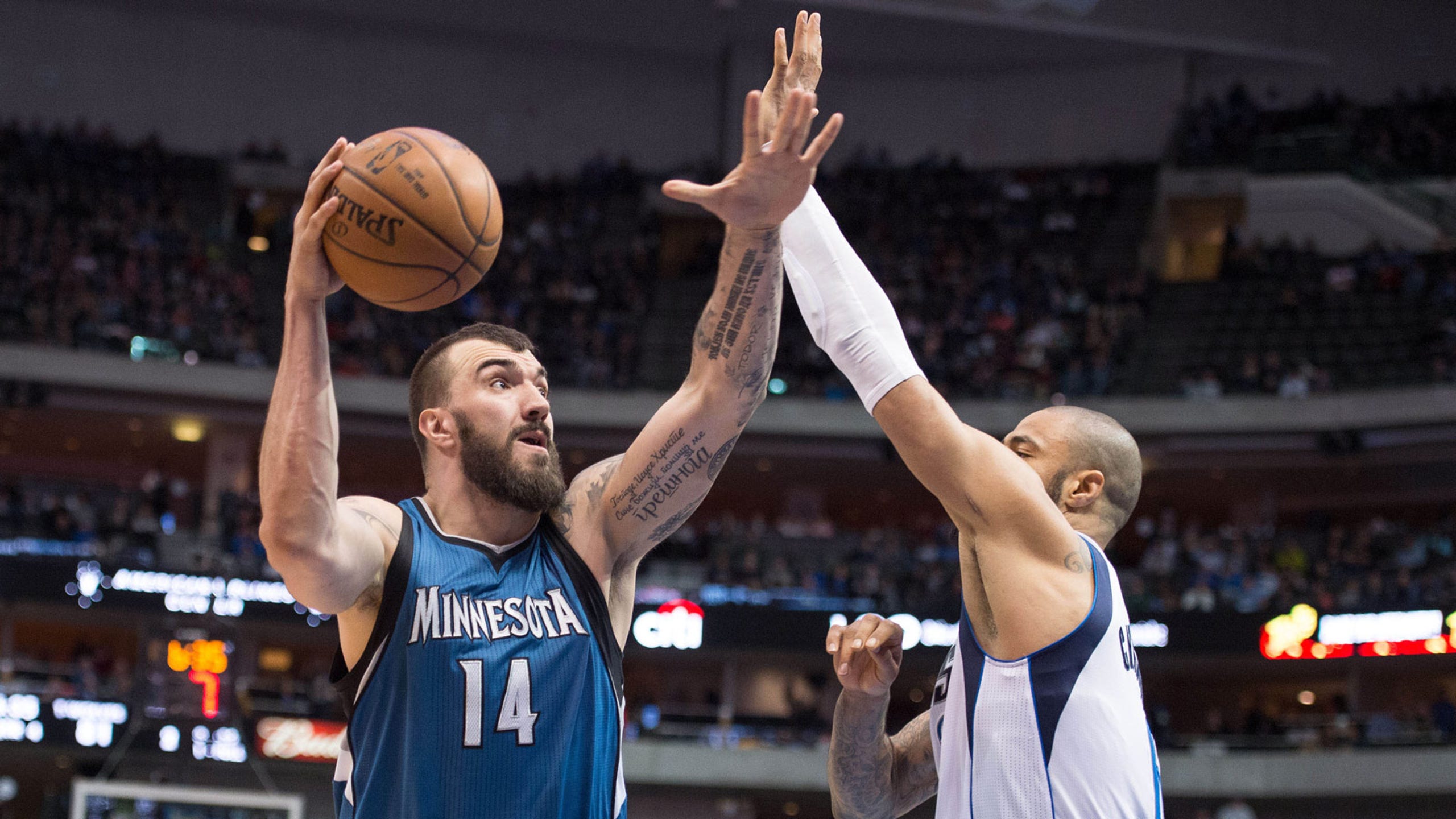 Easing his pain: Wolves might sit out Pekovic on occasion
BY foxsports • February 6, 2015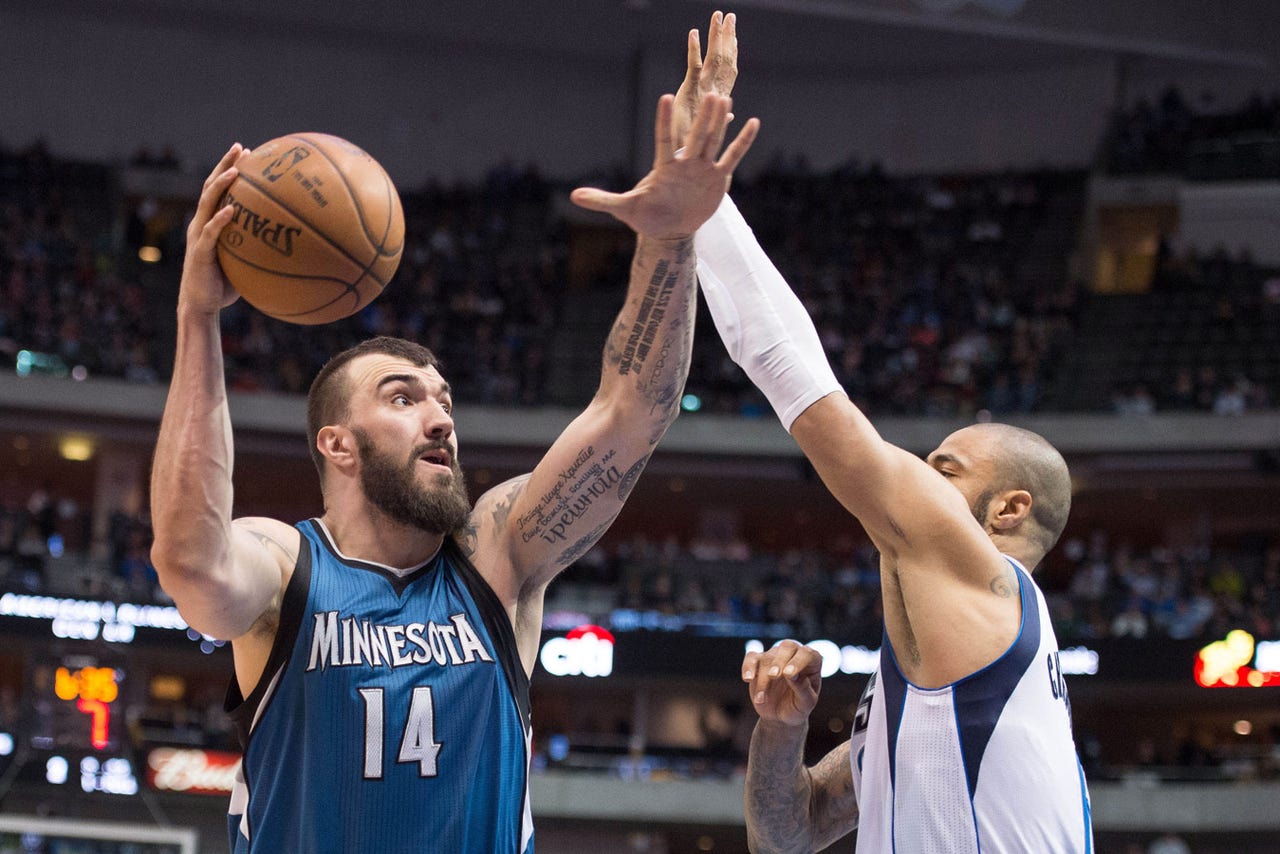 MINNEAPOLIS -- Come and watch the Timberwolves take on Memphis on Friday night or check out their recent box scores, and it's apparent hard-to-miss center Nikola Pekovic is indeed back to form.
After missing 31 games with ankle and wrist issues, Pekovic is slated to start his eighth game in a row. Since his Jan. 21 return, he's scoring 13 points on 45.6-percent shooting and pulling down 6.4 rebounds per game -- on par with his career stats relative to the limited minutes he's playing.
But afterward, the big, lumbering veteran's maligned right ankle is still giving him trouble. It's sore following games, worse the next day, and after back-to-backs, well . . .
"Oof," Pekovic said after Friday's morning shootaround. "You don't want to be me after that game."
From hiring new training staff to advanced workout and rehabilitation methods to minute restrictions, the Wolves have tried darn near everything to keep their injury-prone center off the shelf. A lot of it hasn't worked; including this season, Pekovic has missed at least 17 games each of his five years in the league.
Heading into Friday against the Western Conference's No. 2 team at the moment, Minnesota has the worst record in the league. Its chances at making a postseason run went down the drain weeks ago, when Pekovic and fellow starters Kevin Martin and Ricky Rubio all exited the lineup for large chunks of time.
Moreover, coach and president of basketball operations Flip Saunders has a 29-year-old center on a $60 million contract to try and heal up and keep healthy for the long haul. So he's considering a new measure: resting Pekovic on the second day featuring consecutive contests.
"It's not as bad as it's been," Saunders said of Pekovic's ankle woes, which date back to last year as he battled tendonitis and sat out 28 of the Wolves' final 38 games. "It's better, it's manageable, but you want to try to get in a situation with him where he doesn't have pain with it."
The Wolves have Gorgui Dieng to fill in behind Pekovic. But they're the only two centers on the roster, which puts Saunders in a pickle if one is out.
So Pekovic's open to the idea, so long as it aids the team, he said.
"I'll do anything to help," Pekovic said. "I'm not sure what (Flip's) doing, what he's not to try and figure it out, but if we can do anything to help, then we'll do it."
The first chance to try the tactic comes Sunday and Monday, when the Wolves travel to Detroit then come back to host Atlanta.
Pekovic will surely be aching Saturday morning after banging bodies with MVP candidate Marc Gasol and bulky power forward Zach Randolph. Behind those two, the Wolves have 7-foot Kosta Koufos to deal with.
"They're big even in their substitutions," Pekovic said. "They've got big people."
Follow Phil Ervin on Twitter
---