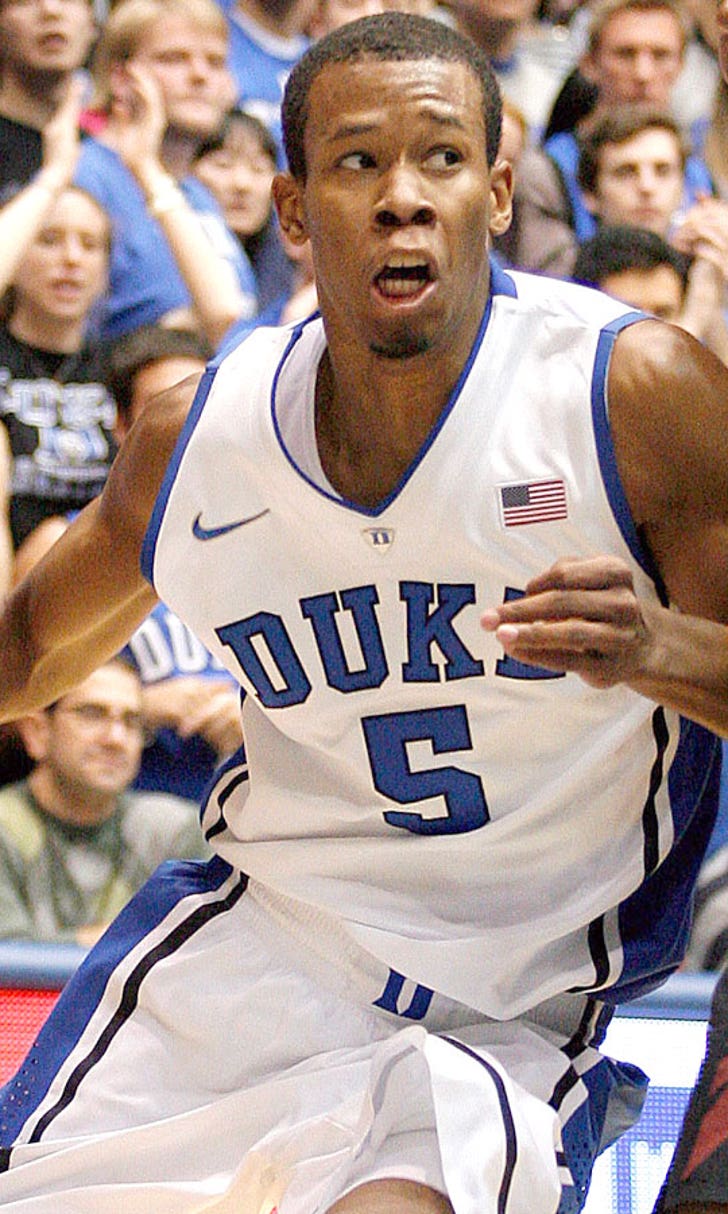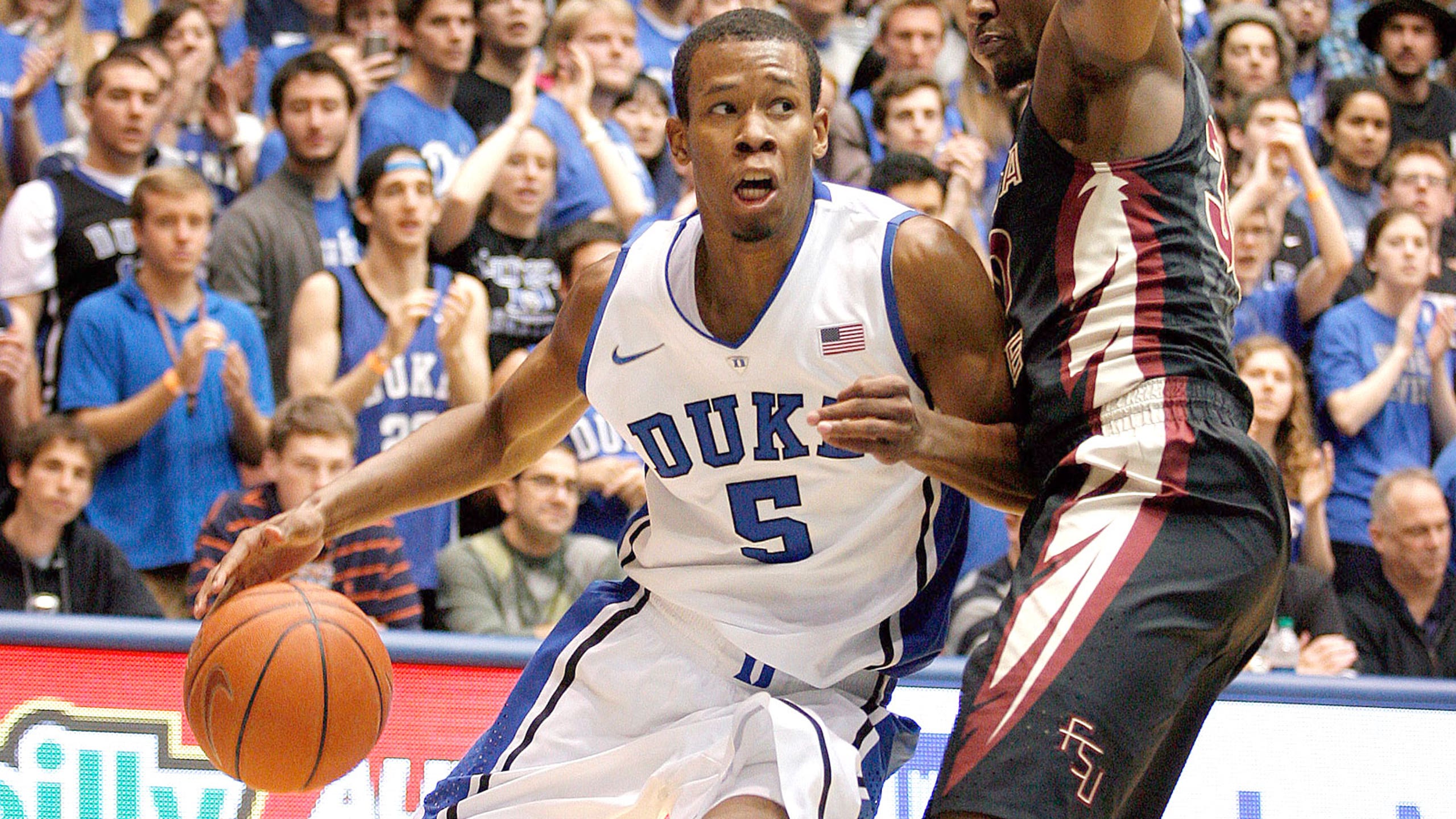 Duke's win over FSU a study in tenacity, rebounding
BY foxsports • January 25, 2014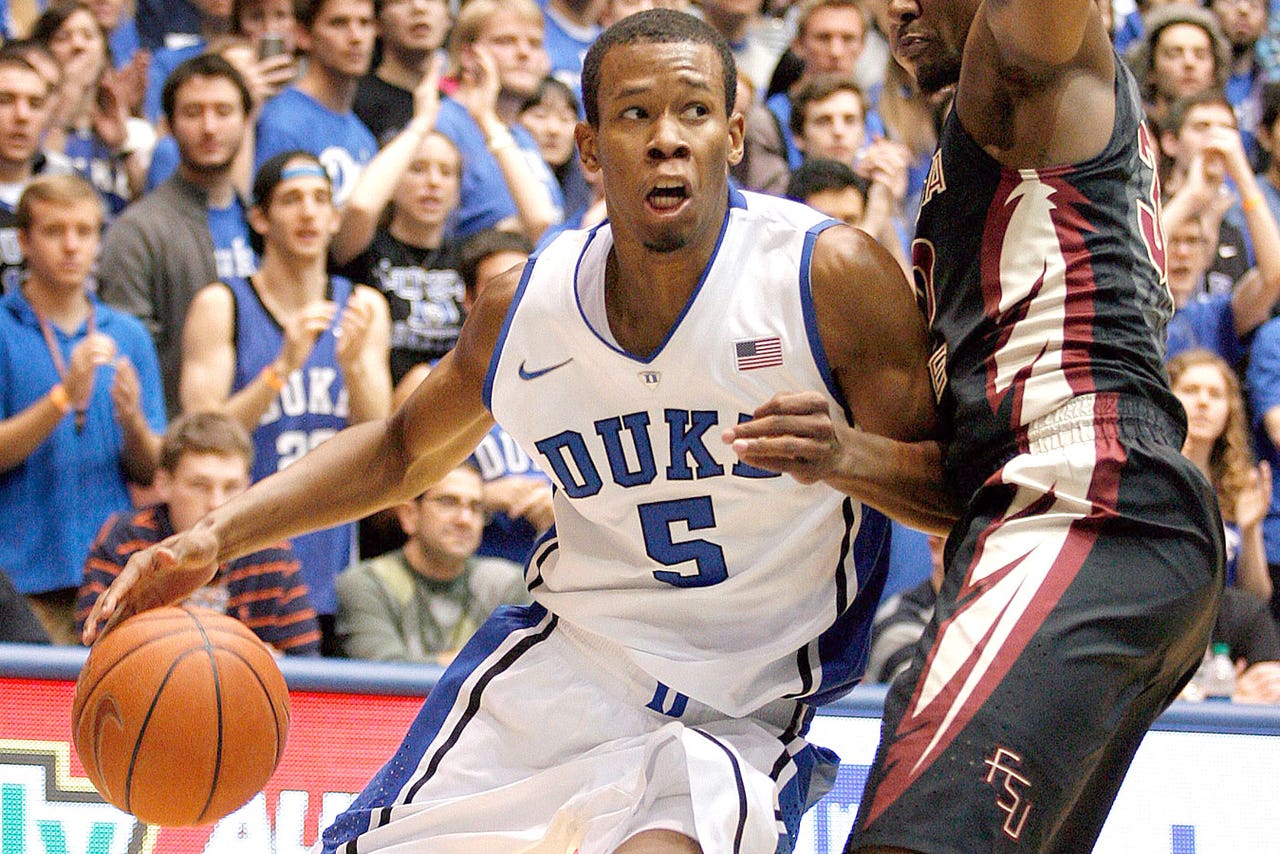 DURHAM, N.C. -- For this Duke team to reach the kinds of heights it wants to reach, it must contend with the big boys in the ACC.
And that's intended both literally and figuratively.
No. 18 Duke (16-4, 5-2 ACC) doesn't have a lot of size -- at least, not a lot of traditional size, and not a lot of size that it uses very often.
In some of Duke's losses this year -- and even in some victories -- it's been a big issue. Of their four losses, the Blue Devils never rebounded more than 26.3 percent of their missed shots. On the flip side, the opposition twice collected 33 percent or more of their misses.
After Clemson rebounded 40 percent of its missed shots to just 19.1 percent for Duke in a shocking Jan. 11 defeat, the Blue Devils decided to make a change.
"We had to come together and say that teams aren't going to outrebound us," Duke's wiry 6-9 forward Amile Jefferson said. "We may be smaller, but we have fighters. We have guys that know the game and guys that are hungry.
"All our guys come in and they're scrappy and we're fighting. Right now, that's what we're doing. We're fighting."
And the Blue Devils fought in a big (no pun intended) way on Saturday afternoon against a bigger team in Florida State (13-6, 4-3 ACC), notching a 78-56 victory on the strength of dominating the offensive glass.
Dominating is putting it mildly, perhaps.
Duke rebounded 61.4 percent of its missed shots. It had 27 offensive rebounds and Duke FSU had 17 defensive boards.
That's a big reason why Duke got away with shooting 30.5 percent from the field and still won easily.
This is what Duke has been able to do in past years that it hadn't really been doing until recently -- win games ugly, if necessary, and make the little hustle plays that add up to winning plays.
"That's how you win games. You win offense, defense, then there's games in between -- offensive rebounds on free throws, steals, deflections -- those things, they help you," said Duke's Rodney Hood (team-high 18 points).
Statistician Ken Pomeroy has a stat called "effective height." Duke is 68th. The Seminoles are second in the nation in that category, with an average height of 79.2 inches. FSU also has two emerging 7-footers in Michael Ojo and Boris Bojanovsky.
With those improved big men, plus more experienced players (compared to last year) in bigger roles, the FSU defense is back to being the old-school FSU defense, more or less.
And they made it difficult for Duke, too. The Blue Devils hit just 10 of 39 two-point attempts against the Seminoles and finished with 18 points in the paint.
Duke's absurd rebounding numbers cannot be completely explained by this, but it's worth mentioning that FSU has just one player that ranks in Pomeroy's top 500 rankings, in either offensive or defensive rebounding percentage. The Seminoles as a team have hit the offensive glass very well, but so have their opponents.
Still, Duke hasn't been this good on the offensive boards in any game since Pomeroy has been tracking these percentages. The closest the Blue Devils came was 57 percent against North Carolina A&T in December 2002.
But this was an ACC opponent, and a tall one at that.
It was a variety of ways -- tip-outs on missed free-throws, knocking the ball away from a Florida State player as they tried to come down with it, or just the authoritative rebounds ripped out of the air by the likes of Jabari Parker and, yes, even Duke's 7-footer Marshall Plumlee.
Plumlee has been seldom used most of this season, but that changed against Florida State. He saw 12 minutes and had seven points and seven rebounds, all seven of those offensive boards.
He sparked his teammates with his energy and aggression. So much so that it was almost scary at times as he screamed loudly (even during play) and had his long arms flying everywhere as the seven-footer tried to make plays.
"I had to calm him down. But I would rather calm him down than wake him up," Hood said of Plumlee, one of his best friends on the team.
Hood said that Nate James, Duke's strength coach, has been putting Plumlee through the wringer. And Plumlee's energy knows no bounds - even when the gym closes.
"Yesterday when we were supposed to get out of the gym, Marshall had to get forced out of the gym because he wanted to stay in and get up extra shots," Hood said with a grin. "So I knew he was ready to play today."
Obviously, though, Duke understands its challenge coming up next week -- a trip to No. 20 Pittsburgh on Monday and to No. 2 Syracuse on Saturday -- is going to get even tougher.
Both of those classic Big East opponents are going to be physical, both on the boards and on defense. Duke wanted to come out against Florida State and prove it can be just as physical as anyone else.
"We set ourselves up to do great things, and we're playing two manly teams. Pittsburgh is going to be humungous, so our guys have to do a great job," Jefferson said.
"This was a good start for us. We have to know that on Monday, we're going to another opponent's house that's going to be rowdy and we have to do do the same thing -- be hungry the entire game and good things will happen."
---