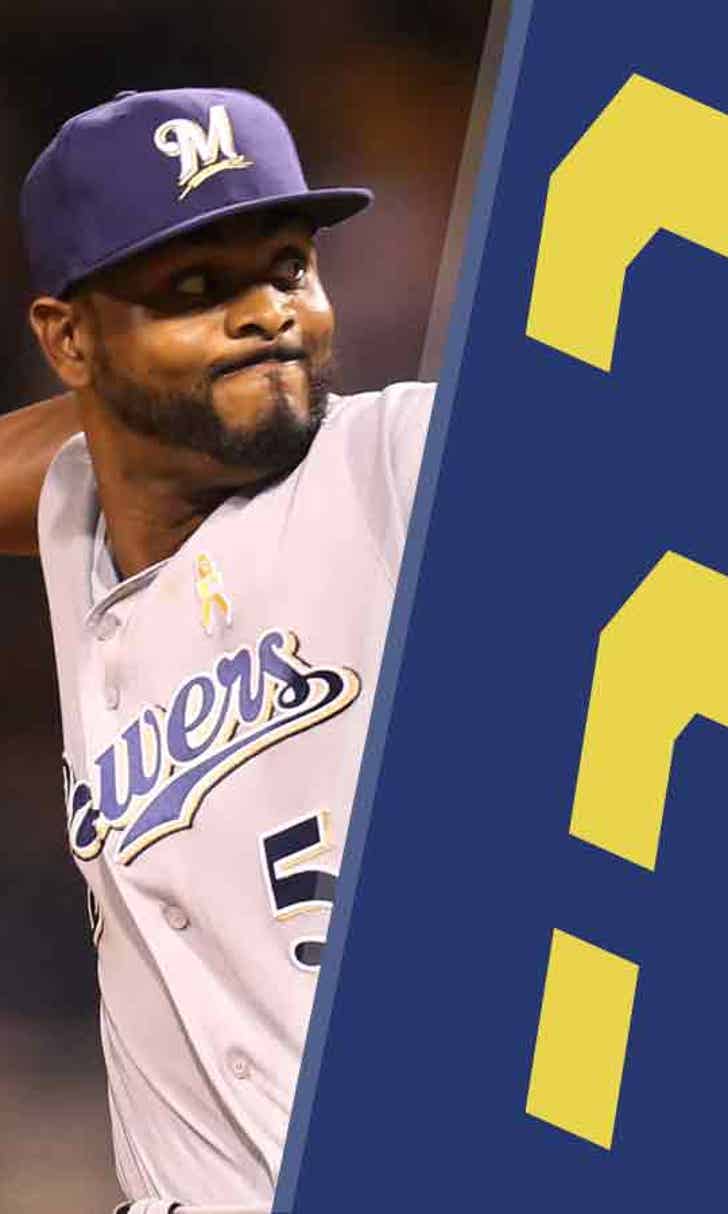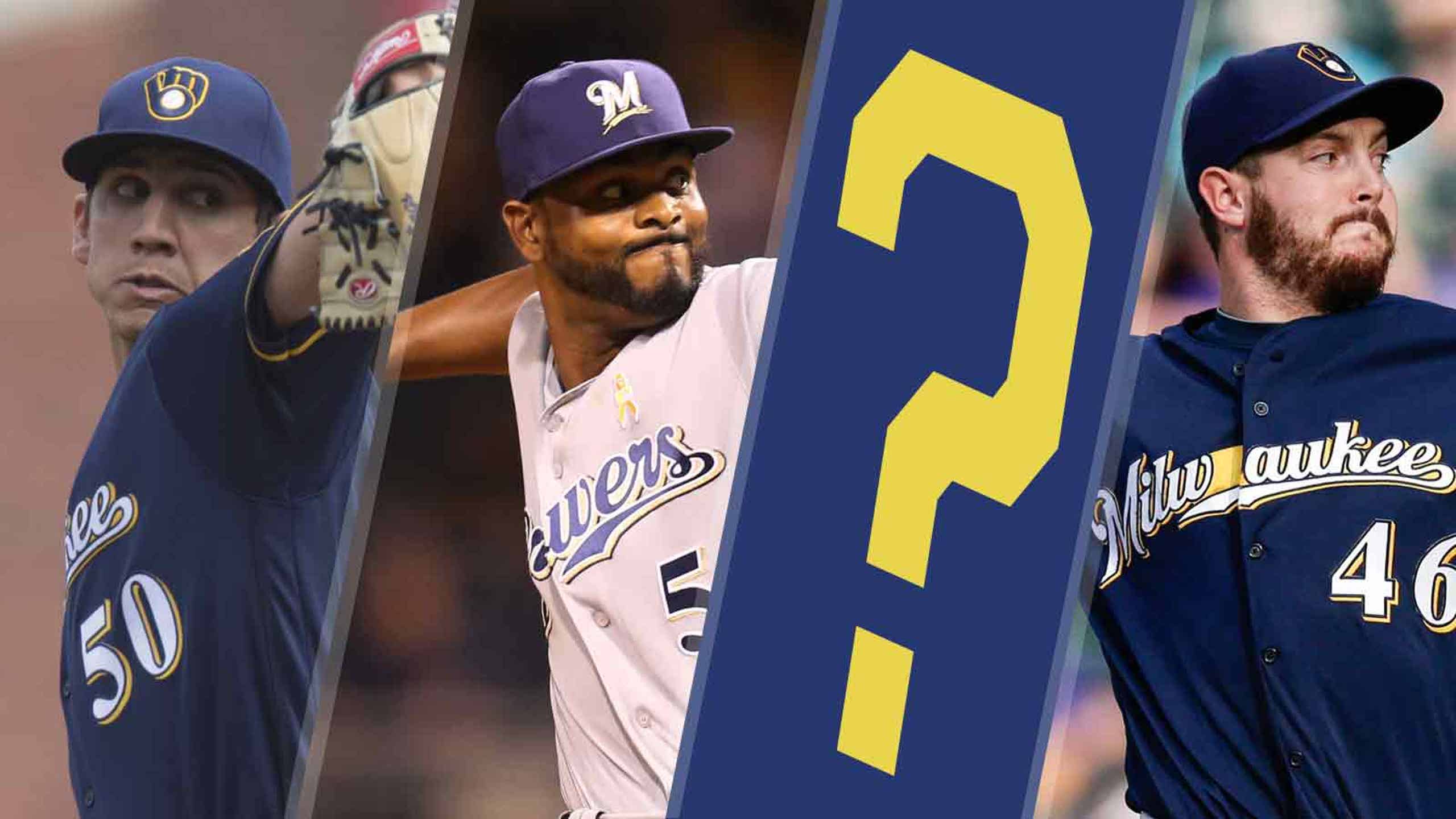 Door is open for Brewers closer in 2017
BY Dave Heller • December 14, 2016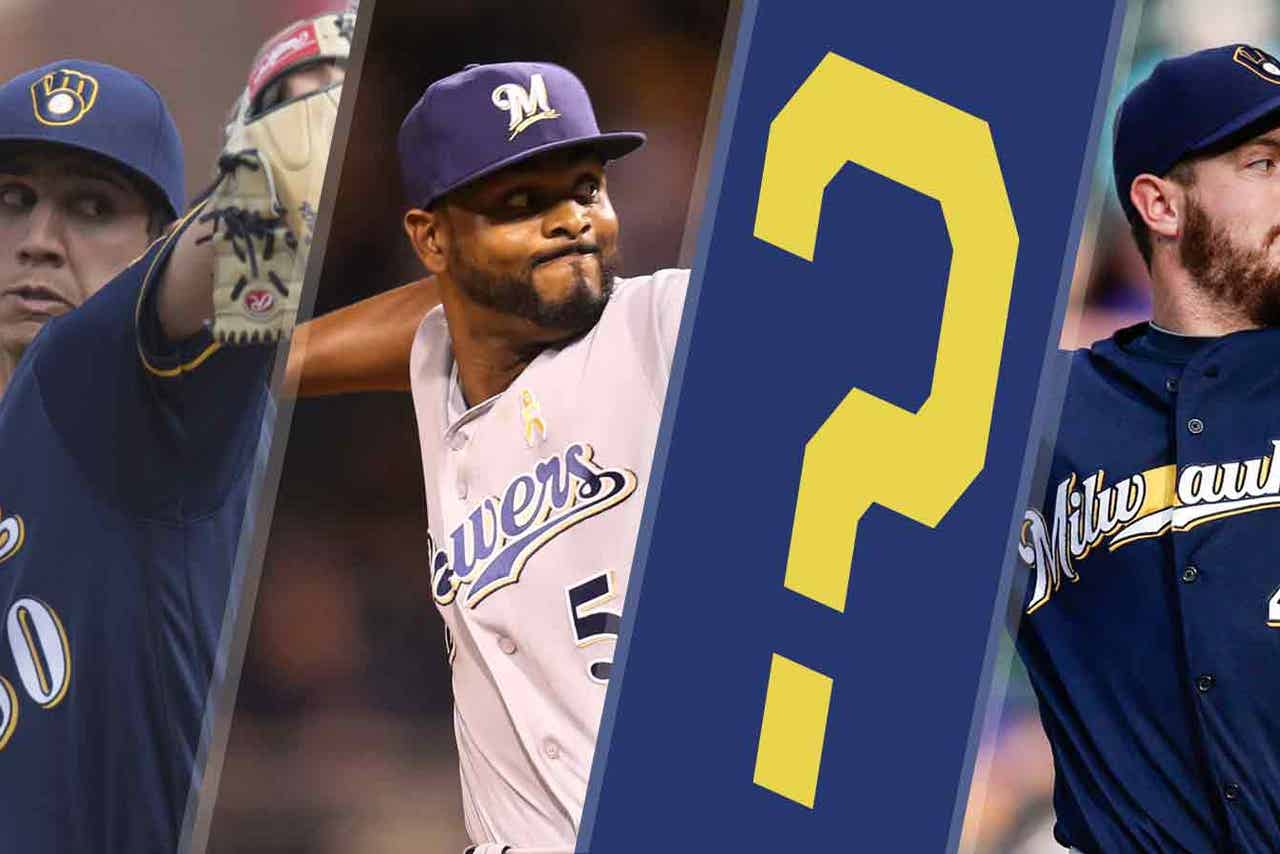 If you're wondering who will close games for the Milwaukee Brewers in 2017 after the team traded Tyler Thornburg, well, you're not alone.
Manager Craig Counsell isn't sure yet either.
The Brewers had 46 saves last season. Of those, only five remain on the roster. Thornburg had 13, Jeremy Jeffress, who was dealt to Texas at the trading deadline, led the club with 27 and Blaine Boyer, a free agent, had one.
That leaves Carlos Torres (2), Corey Knebel (2) and Jacob Barnes (1) as the only pitchers who saved a game for Milwaukee last year. And those were the first career saves for each of that trio.
The only other players on the Brewers' 40-man roster who have earned a major-league save are Matt Garza and Blake Parker. Garza's came in 2010 with Tampa Bay when he was used in the ninth inning against Boston just two days after being knocked out of the box early in a three-inning start while Parker had one in 2013 with the Chicago Cubs in an 11-inning win.
That lack of experience doesn't both Counsell.
"I don't think having saves on your record is critical, certainly, but I do think you still need talented people back there," the Brewers manager said.
That just isn't lip service.
Jeffress had one save (in 2011) in 151 career games before being installed as Milwaukee's ninth-inning man his past season. Thornburg pitched 94 games before collecting his first major-league save, on May 19 of this past season. He'd pitch in 26 more games (and notch one more save) before taking over the closer role for the departed Jeffress.
"We didn't have experience back there last year," Counsell said "I mean, J.J., Tyler, there's no experience back there. They are talented, though."
Could the Brewers' 2017 closer already be on the 2017 roster? As evidenced by Jeffress and Thornburg, Milwaukee isn't reluctant to hand the reins over to someone who hasn't done the job before.
"It certainly does require a certain type of makeup but we've seen over the year it's not always the guys who have done it before that are capable of doing it," general manager David Stearns said. "We had a number of guys step up towards the end of the year after we made trades out of our bullpen and those guys deserve a chance to compete for high-leverage, back-end roles."
Counsell mentioned a number of relievers who could fit the bill, including Jacob Barnes, Corey Knebel, Jhanny Marinez and Carlos Torres. Let's take a quick look at these four candidates:
-- Barnes had a 2.70 ERA, 1.125 WHIP and 8.8 K/9 with just six walks (one intentional) in 26 2/3 innings as a rookie last year. However, he did his best work in low-leverage situations, holding opponents to a 200/253/243 slash line with 18 strikeouts in 76 plate appearances. In high-leverage instances, Barnes faced 12 hitters, who went 5 for 12 with a double and a home run.
-- Knebel appeared in 35 games for the Brewers, posting a 4.58 ERA, 1.469 WHIP and 10.5 K/9 in 32 2/3 innings. He walks too many (4.4/9 last year and 3.5/9 in his career), but has been decent in high-leverage situations, with an opponent slash line of 261/327/370 in 52 plate appearances in 2016 and 150/260/350 in 23 PA in 2015, when he had a 3.22 ERA and 1.22 WHIP in 50 1/3 innings.
-- After being purchased from Tampa Bay in mid-May, Marinez posted a 3.22 ERA, 1.381 WHIP and 7.2 K/9 in 58 2/3 innings for the Brewers. Primarily a setup man, he was used in 10 times in a high-leverage situation in 2016, with opponents having just a 182/250/273 slash line in 24 plate appearances with no homers and just one walk.
-- Outside of Thornburg, Torres might have been Milwaukee's most consistent reliever in 2016, finishing with a 2.73 ERA, 1.154 WHIP and 8.5 K/9 in 82 1/3 innings. Torres was used often in high-leverage situations -- 34 times, in fact -- with opponents hitting 193/303/289 off him in 101 plate appearances.
If he can regain his control, Michael Blazek also could be a possibility. Blazek had a 2.43 ERA and 1.042 WHIP in 2015, but those jumped to 5.66 and 1.911 in 2016 as his hits per 9 innings went from 6.5/9 to 11.3/9 and walks from 2.9/9 to 5.9/9. Blazek did strikeout 7.8 batters per 9 innings in 2016.
Of course, the Brewers could look outside the organization to fill the closer role and indeed the team still has an open spot on its 40-man roster.
While Stearns said it was "possible" Milwaukee's late-inning reliever is currently on the roster, he didn't discount bringing someone else in.
"Clearly, we've traded a number of elite relievers over the past four or five months and we have to do some work to fill those holes in the back end of the pen and I'm confident we can do that," he said. "I think the reality of the situation is, we're unlikely to pay what the elite closers get on the open market, so we're going to have to find pitchers who can close out the last three outs of a game through other sources, and there are plenty of those guys out there."
Indeed, there are a number of free agents on the market who have had varying success as a closer, including Santiago Casilla, Neftali Feliz, former Brewer Jim Henderson, David Hernandez, J.J. Hoover, J.P. Howell, Tommy Hunter, Sergio Romo, Drew Storen, Shawn Tolleson, Tom Wilhelmsen and Brad Ziegler. Plus, Greg Holland, who had 141 saves for Kansas City from 2012-15 but missed all of last season. And that doesn't include the myriad of other relievers available who might have what the Brewers consider the prerequisite makeup to finish off games.
So, who will close for Milwaukee? Right now, we can put that as to be determined.
"If there was a game today I'd be worried, yeah," Counsell said with a laugh.
But it is just December, meaning there's a lot of time left in the offseason plus spring training before it all needs to be figured out. And as we've seen from years past, just because one player is anointed Milwaukee's fireman in April, doesn't mean the door is closed for someone else to be in that role later in the season.
---
---