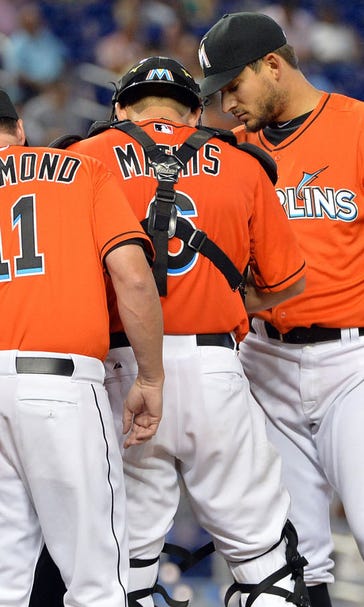 Don Kelly, Jeff Mathis suffer injuries in Marlins' loss
April 12, 2015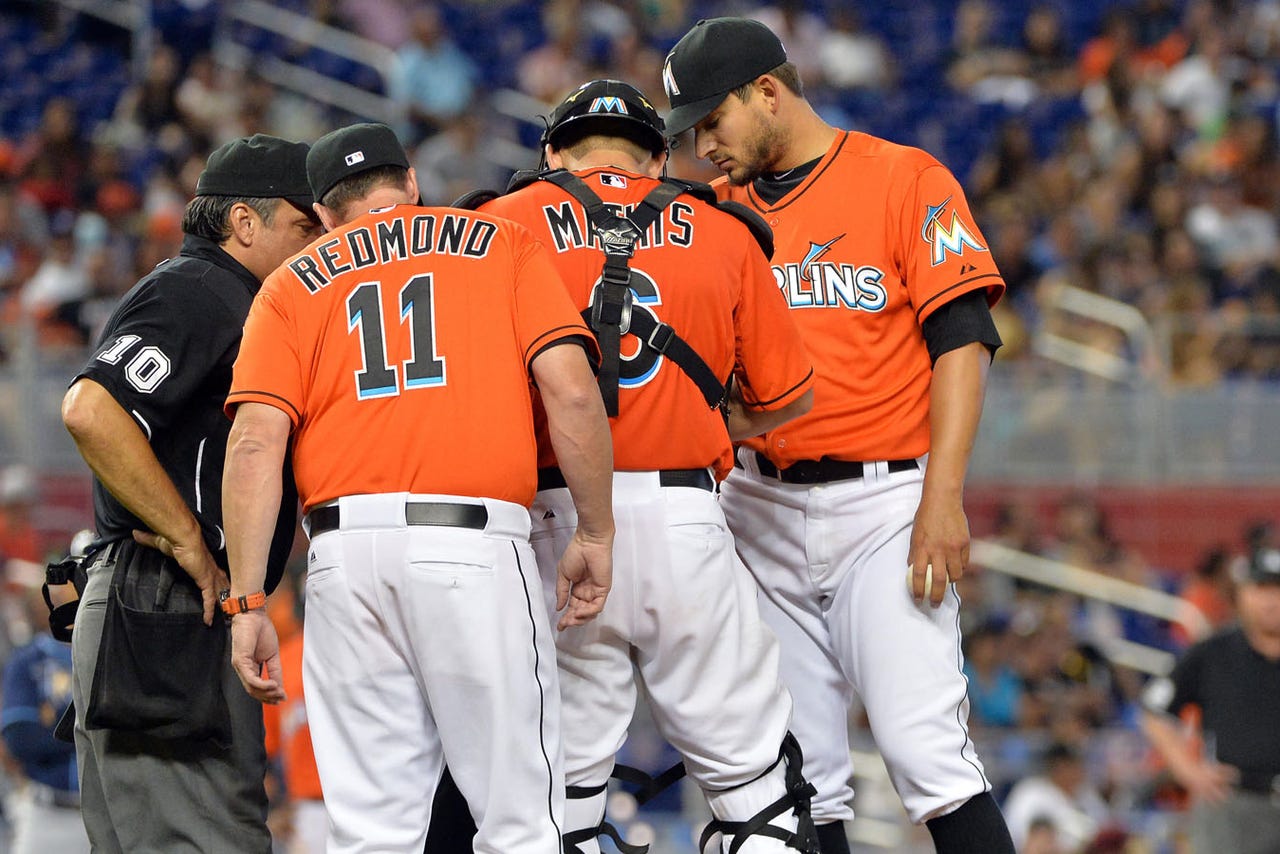 MIAMI --If the injury bug was transferrable from one team to another, the Miami Marlins appeared to have got a little too close to the severely banged-up Tampa Bay Rays on Sunday.
Don Kelly, making a start at third base for the struggling Martin Prado, made what seemed like a pretty routine play fielding a reasonably sharp grounder in the top of the second.
Subsequent replays showed the ball clipped Kelly's ring finger on his throwing hand before going into the glove, a blow that resulted in a fracture and a pretty significant amount of blood.
Amazingly, six innings later, Jeff Mathis suffered the exact same injury when a pitch was foul tipped off the bat of Tampa Bay's Tim Beckham.
MLB.com reports that Mathis said after the game he expects to miss 4-6 weeks of action.
Both players will likely land on the 15-day DL, with potential replacements likely to be infielder Reid Brignac and catcher J.T. Realmuto.
---