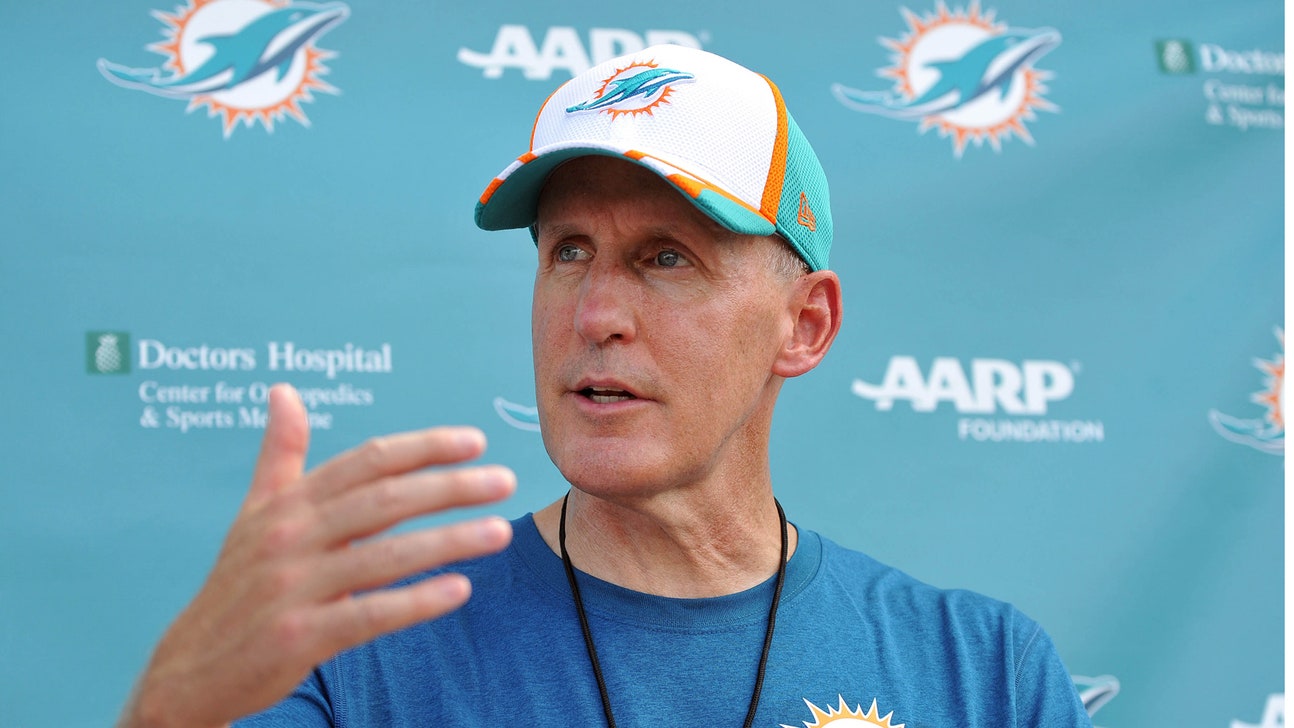 Dolphins reserves get more involved heading into scrimmage
Published
Aug. 1, 2014 4:00 p.m. ET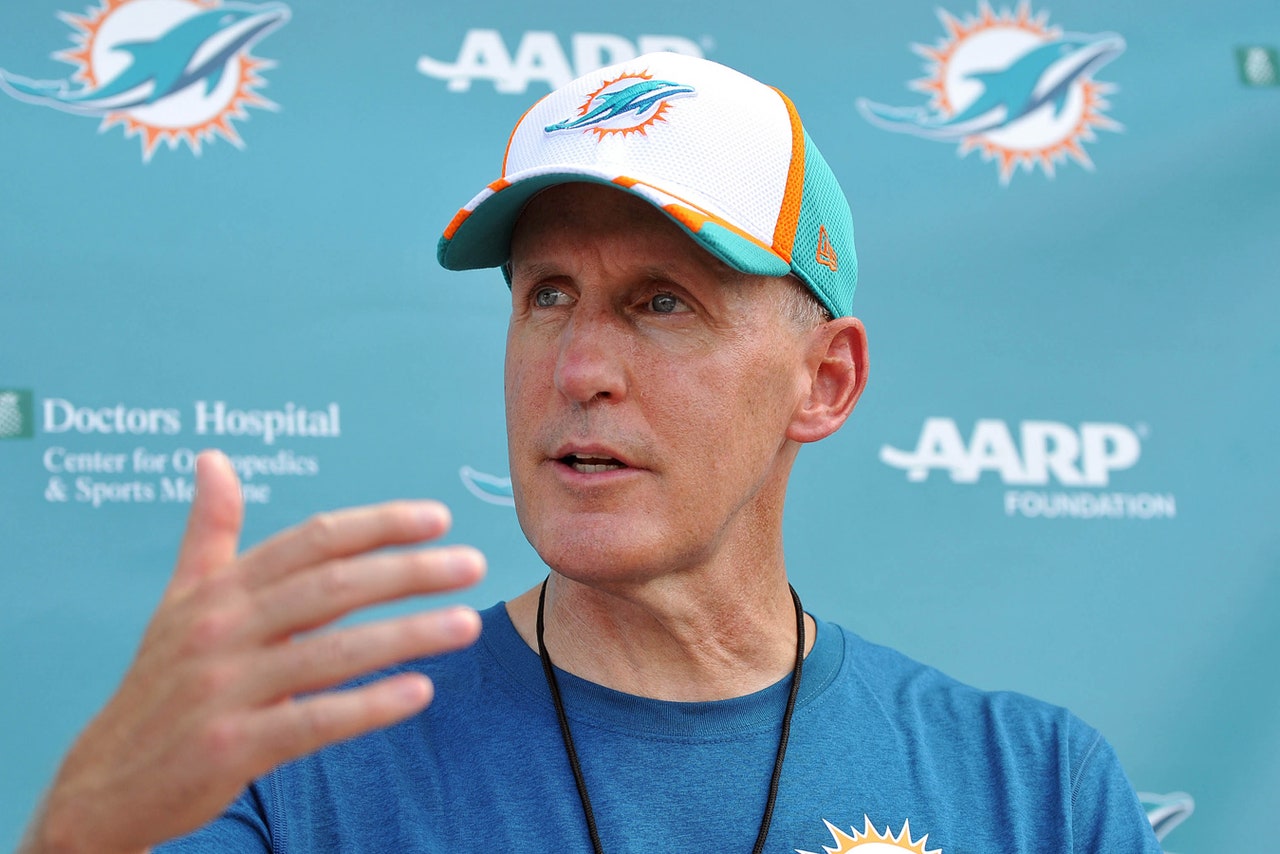 DAVIE, Fla. -- With the Miami Dolphins preparing for their first team scrimmage of the season Saturday at Sun Life Stadium and a few minor injuries piling up, Friday's practice featured more reserves in prominent roles than earlier this week.
Coach Joe Philbin liked what he saw regardless, with an opportunity to more thoroughly evaluate the rest of the talent beyond the presumed starters.
"I think we've done a better job this camp orchestrating some different match-ups, moving people around, getting them a chance to compete and evaluate whether it's a one-on-one setting or a team setting," he said after practice wrapped up. "I think our staff has done a good job of that. We want to get these guys in as many competitive situations and reps and see how they respond. Do they make plays? Do they handle the poise? Do they make adjustments? All those things, they're all an important part of the evaluation process."
In addition to center Mike Pouncey (hip) and running back Knowshon Moreno (knee), who are on the physically unable to perform list as they rehab from offseason surgeries, LB Tariq Edwards (knee), WR Matt Hazel (concussion) and QB Matt Moore (shoulder) were held out from all practice related activities.
While the offense certainly looked crisper than in days past as they adapt to new offensive coordinator Bill Lazor's system, it's still clearly a work in progress. Quarterback Ryan Tannehill made several solid plays in one particularly good stretch in drills, hooking up well with RB Lamar Miller on a breakout play down the middle and showing some good split-second decision making under duress. On defense, CB Will Davis made a great play breaking up one of Tannehill's passes in the end zone, almost intercepting it.
The offense generally had more success with a mix of short passes and running plays, but not as much precision on deep throws, which were repeatedly overthrown in the end zone under tight coverage. The defensive line, with a blend of starters and reserves, still appeared to have the edge on the offensive line in 1-on-1 drills, but the gap is narrowing. Reserve DT Earl Mitchell was pleased with the results afterwards.
"The guys that go on the field when the season starts, it's because we made them better and we feel like those are the guys that will be good enough to play all season long," Mitchell said. "It's definitely going to be on our shoulders to get these guys ready to play every single team in this league."
As far as whether or not the offensive line was showing signs of improving, Mitchell didn't hesitate to respond.
"They're getting better, they're figuring out their role on this team," he said. "A lot of mental mistakes have been diminished today and that was a really good thing to see."
Saturday's scrimmage will give Philbin a chance to evaluate his players and get his coaching staff and the team prepared for the regular season. Asked who has impressed him so far this week, he singled out wide receiver Rishard Matthews as having a good camp "without a doubt", in addition to tight end Dion Sims, and backup QB Moore who "has been throwing the ball well."
"There's a number of different things we're looking forward to tomorrow," Philbin said. "Number one is to create as much of a game-like situation as we can prior to flying to Atlanta to play the Falcons. We want to see how guys respond. We want to get our coaches in the press box and on the field similar to how they're going to be on Friday and see how our communication is. We won't have a lot of time for sideline adjustments tomorrow but we want to get a look at that.
"We want to get the guys comfortable with how we're going to get out of the locker room and warm up before a game. We have some guys that haven't been with us so we want to show them how we want to do things."
You can follow Surya Fernandez on Twitter @SuryaHeatNBA or email him at SuryaFoxSports@gmail.com.
---