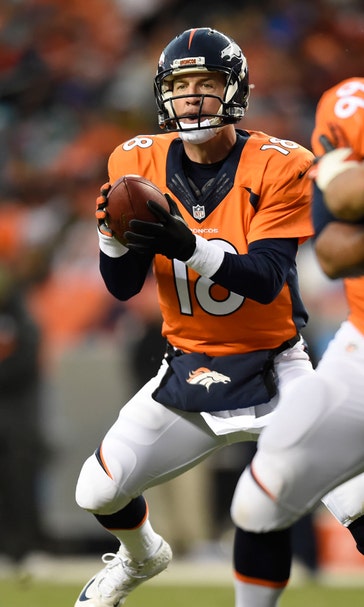 Dolphins coaches assess defense after tough loss to Broncos
BY foxsports • November 24, 2014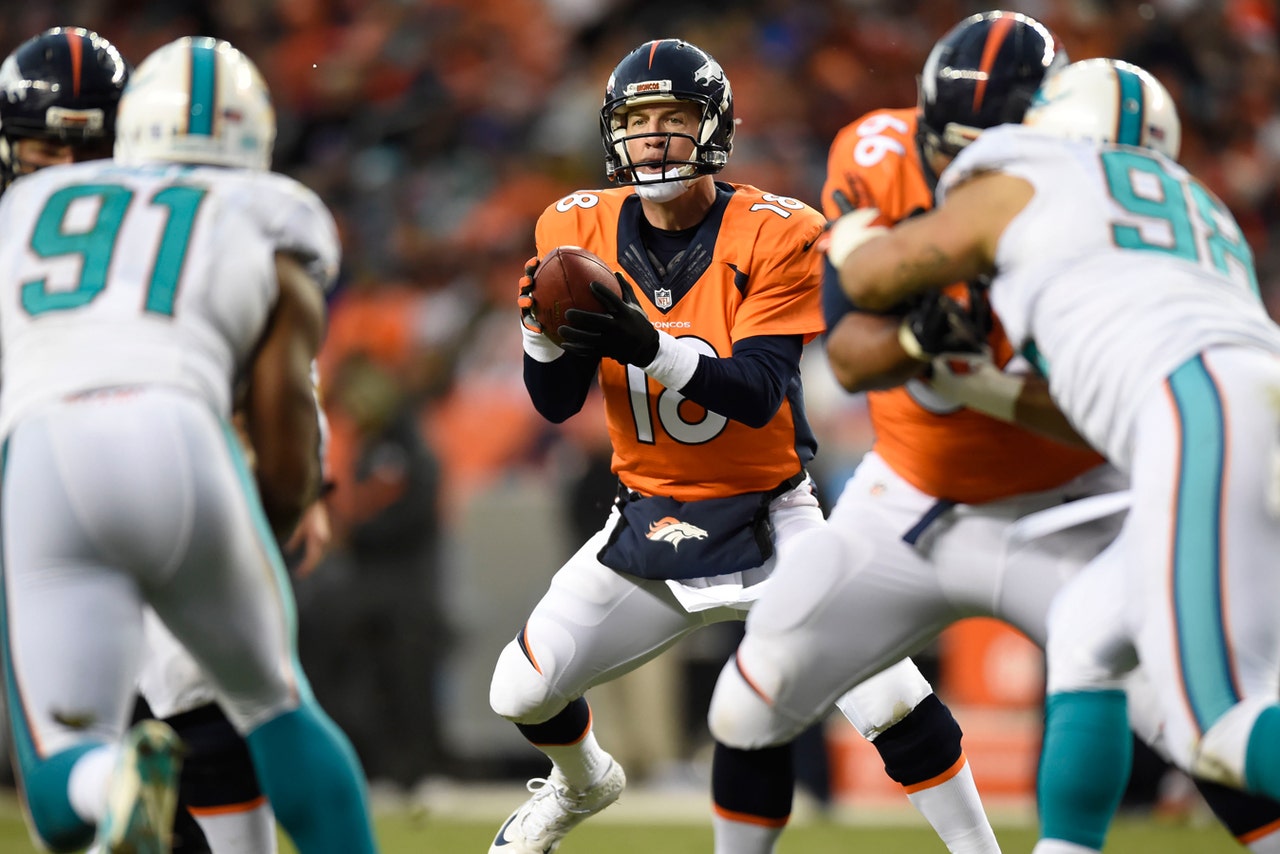 DAVIE, Fla. -- Time and time again this season when it looks like the Miami Dolphins have taken a huge step forward in their bid to reach the playoffs, it seems it's followed by an equal step back to mitigate those gains.
On Sunday, the team was up 28-17 heading into the fourth quarter against the Denver Broncos before yielding 22 points in a 39-36 loss. The  usually reliable defense was largely to blame for the loss with shoddy tackling and costly penalties.
Head coach Joe Philbin didn't attempt to soften his words to the media on Monday when asked to assess his defense's tackling.
"I thought it would be better for sure," he said. "It certainly wasn't up to our standards of tackling. We've seen better, definitely."
The same went for defensive coordinator Kevin Coyle when posed the same question afterwards.
"It's disappointing," Coyle said. "We pride ourselves on being a good, fundamental football team, and we work on it. But yesterday we did not tackle well. It certainly showed up in our overall defensive performance. It's not acceptable and we've got to get it corrected in a hurry."
Despite his late game interception, quarterback Ryan Tannehill played as well as could have been reasonably hoped. He put together another consistent game in which he hooked up with wide receiver Mike Wallace and rookie Jarvis Landry for three touchdown passes to give the Dolphins a double-digit lead and more than a fighting chance to be the first opposing team to win in Denver this year.
But to get a win against an elite quarterback like Peyton Manning on his home turf would require the defense to hold the lead in the final minutes of the game and close out a tight game. But just like it did in losses to the Green Bay Packers and Detroit Lions, the defense surrendered a late touchdown to seal the team's fate. The Dolphins sacked Manning just once in the game and their run defense -- usually good enough this season to be consistently ranked in the top 10 in the NFL -- was surprisingly porous.
"I didn't think our fundamentals were where they needed to be," said Philbin. "It starts with me. The head coach is responsible for the way the team looks from a fundamental standpoint. We have to play much better. Give them credit, they did well, but we have to fundamentally get off blocks better, tackle better."
When everything clicks, the Dolphins can look unstoppable. They have cruised to six double-digit wins but their past three losses have come by a combined 10 points. Each of those games could have vaulted the Dolphins upwards in the standings instead of the uncertain future that faces them now.
"None of (the losses) feel good," Philbin said. "Again, from my seat, fundamentally, we had too many penalties. I didn't think we looked like a great football team."
Of the six penalties the defense was called for, three of them were committed by safety Jimmy Wilson. The final one was a defensive holding call on a Broncos touchdown drive in the fourth quarter.
"(Elite teams) step up and make plays at critical times," said Philbin. "At some point in time, we have to be able to do that. A year ago, I think we won a bunch of those games. This year, not so much and we have to do better. We are going to be in some more of those games. That's just the way the National Football League typically is."
To make matters worse, the same secondary unit that was shredded apart by Manning suffered another loss with cornerback Jamar Taylor possibly lost for an extended amount of time with a shoulder injury. Fellow cornerbacks Will Davis (ACL) and Michael Thomas (torn pectoral muscle) were ruled out for the season this month as well. Taylor was replacing starter Cortland Finnegan, who has not been able to play the past two games with an ankle injury.
"It's a challenge, but yet, I think every team in the league deals with injuries at various spots," said Coyle. "In the secondary, it's a little bit more difficult because those guys that have been getting the majority of the work have seen a lot of the things in game action. When you're putting people in for the first time, it's a tough spot to be in.
"I've got to be honest with you, playing corner in the NFL is about as difficult a spot as you can be out there in competitive sports. I thought our guys hung in there and battled. I don't think that was in any way the reason we didn't perform well late in the game yesterday. But it is a challenge for us as we move forward."
You can follow Surya Fernandez on Twitter @SuryaHeatNBA or email him at SuryaFoxSports@gmail.com.
---