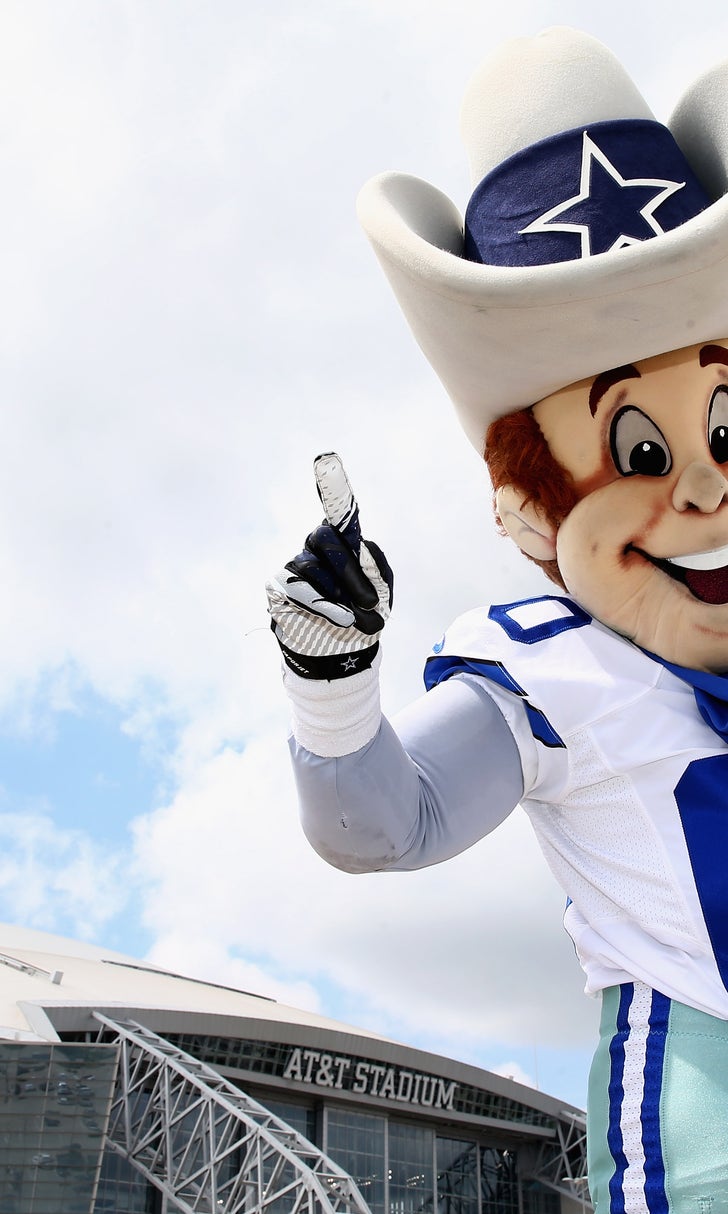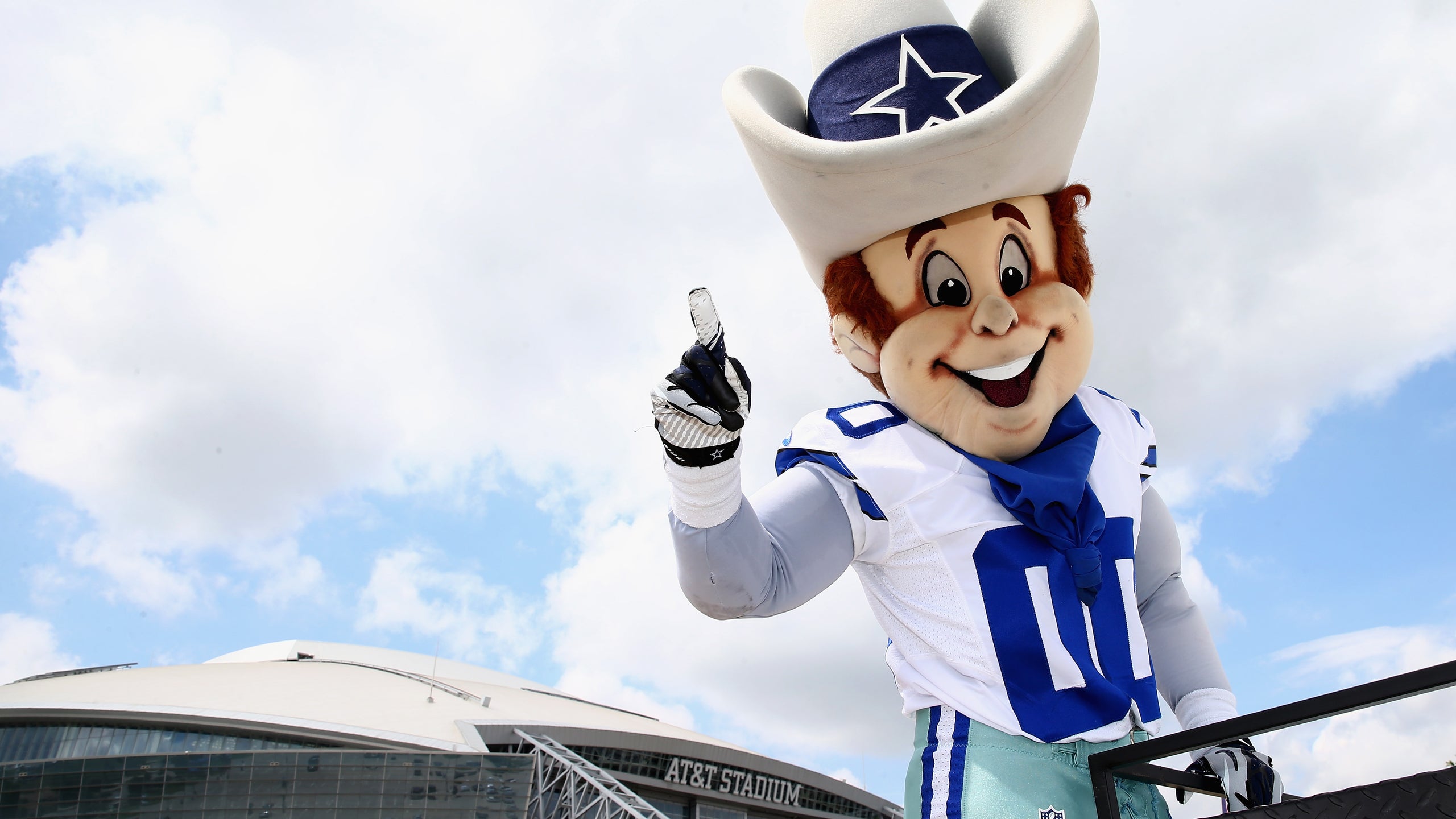 Dodgers? Cowboys? Demon Deacons? How 34 sports teams got their nickname
BY foxsports • May 19, 2016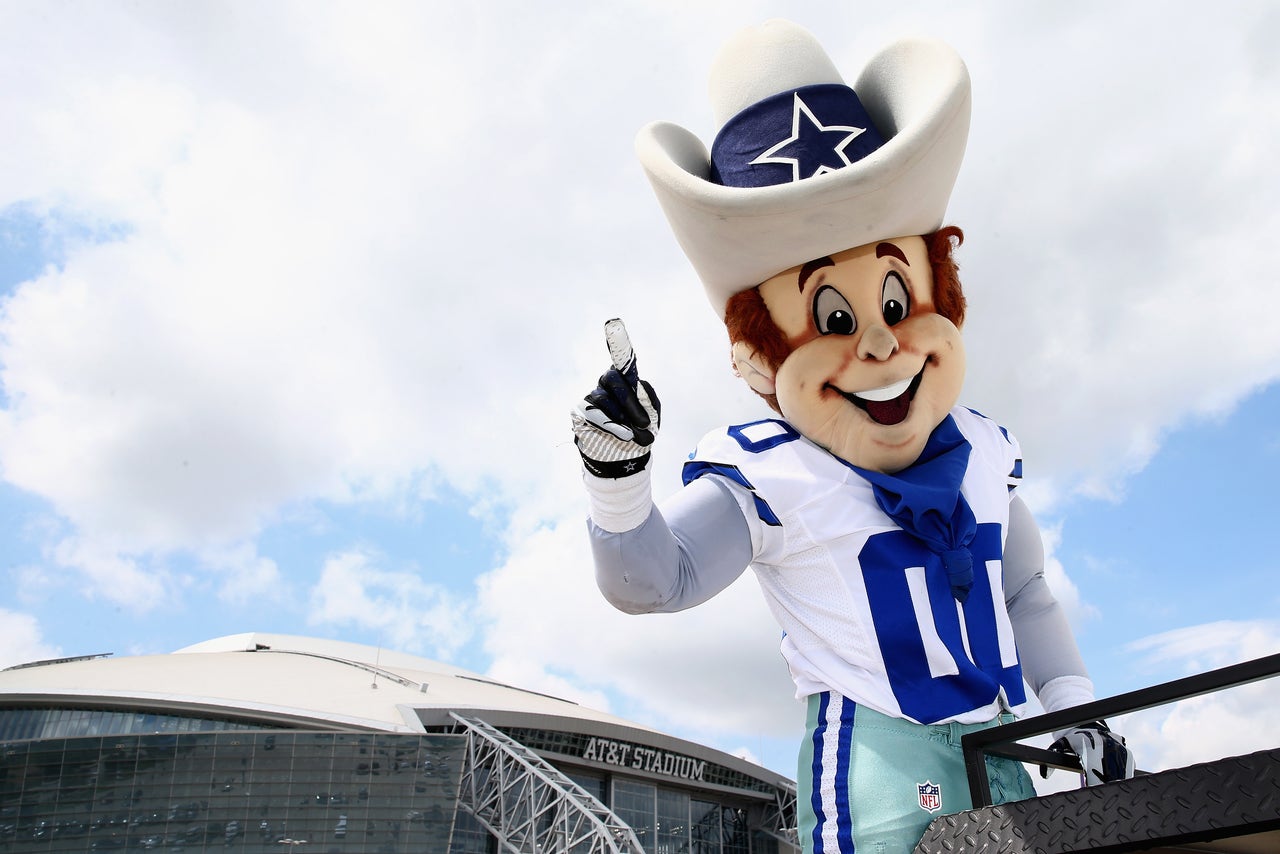 Though you might think you know the story of how most sports teams were named, some of the most iconic nicknames in American sport took a different path than you might think. Here are the stories behind 34 of the best:
1. San Jose Sharks (NHL) - Like many 1990s expansion teams, a vote was held to determine the new name of San Jose's NHL franchise. "Wait, San Jose San Jose?" people would ask at the time, initially confused that the California city desired, and would be awarded, a hockey team. "Yes, that San Jose," you'd reply. One of the names on the list was Rubber Puckies, which would have been awesome and still not as ridiculous as naming a team after an Emilio Estevez movie. (I'm, of course, referring to the San Jose Breakfast Clubs.) In the end, "Blades" won the voting but the name was quickly scuttled due to gang affiliation, thus leading to two obvious questions: 1) If Blades was so offensive, why was it included in the first place? 2) They named the team the Sharks. What, has no one seen West Side Story?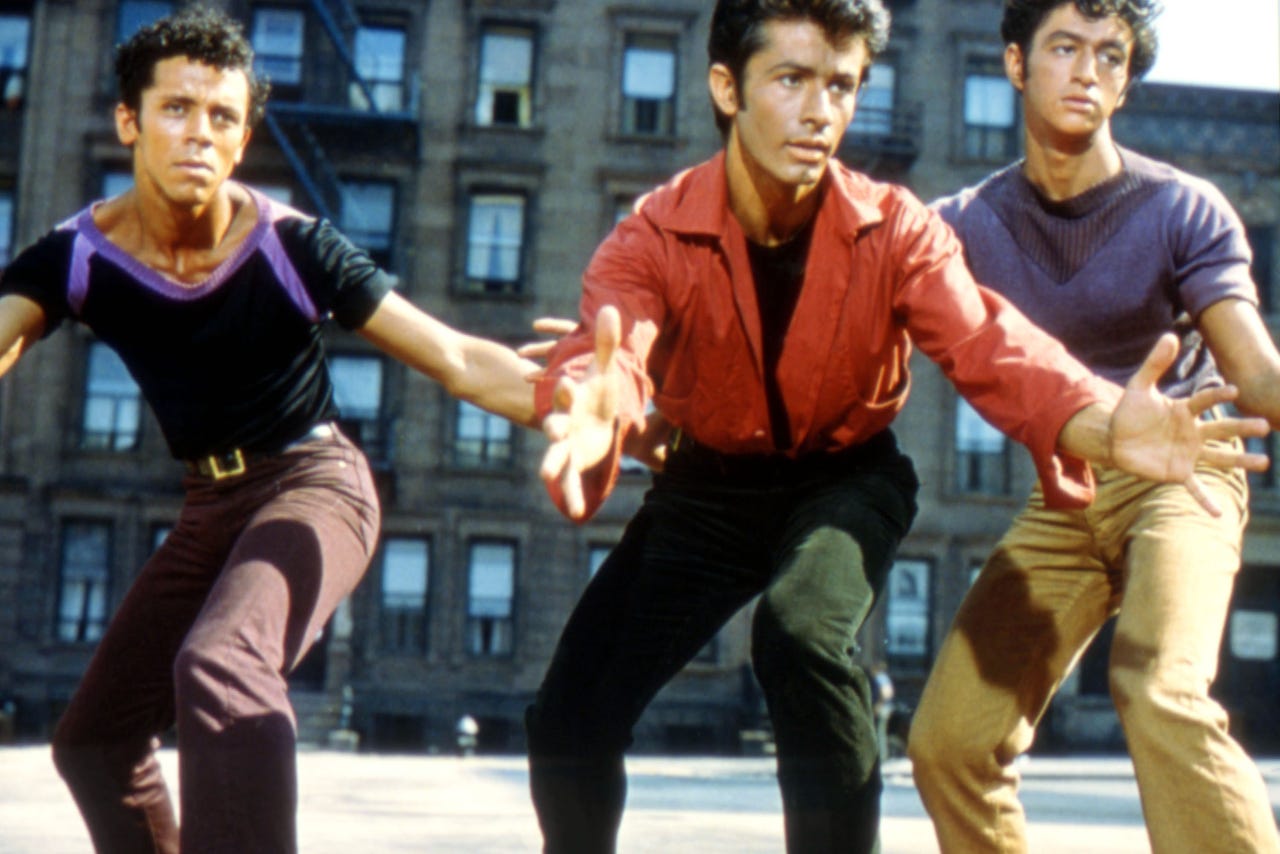 (Silver Screen Collection/Getty Images)
2. Dallas Cowboys (NFL) - This is my favorite. Originally, the 1960 NFL expansion team was going to be called the Dallas Steers, until GM Tex Schramm realized the possible negative implications of naming a team after something that's been castrated. (The Tony Romo jokes would have been relentless.) After another false start or two, they finally came around to Cowboys, a name that's so fitting it's hard to imagine why it didn't immediately come to mind. Tex Schramm: Visionary.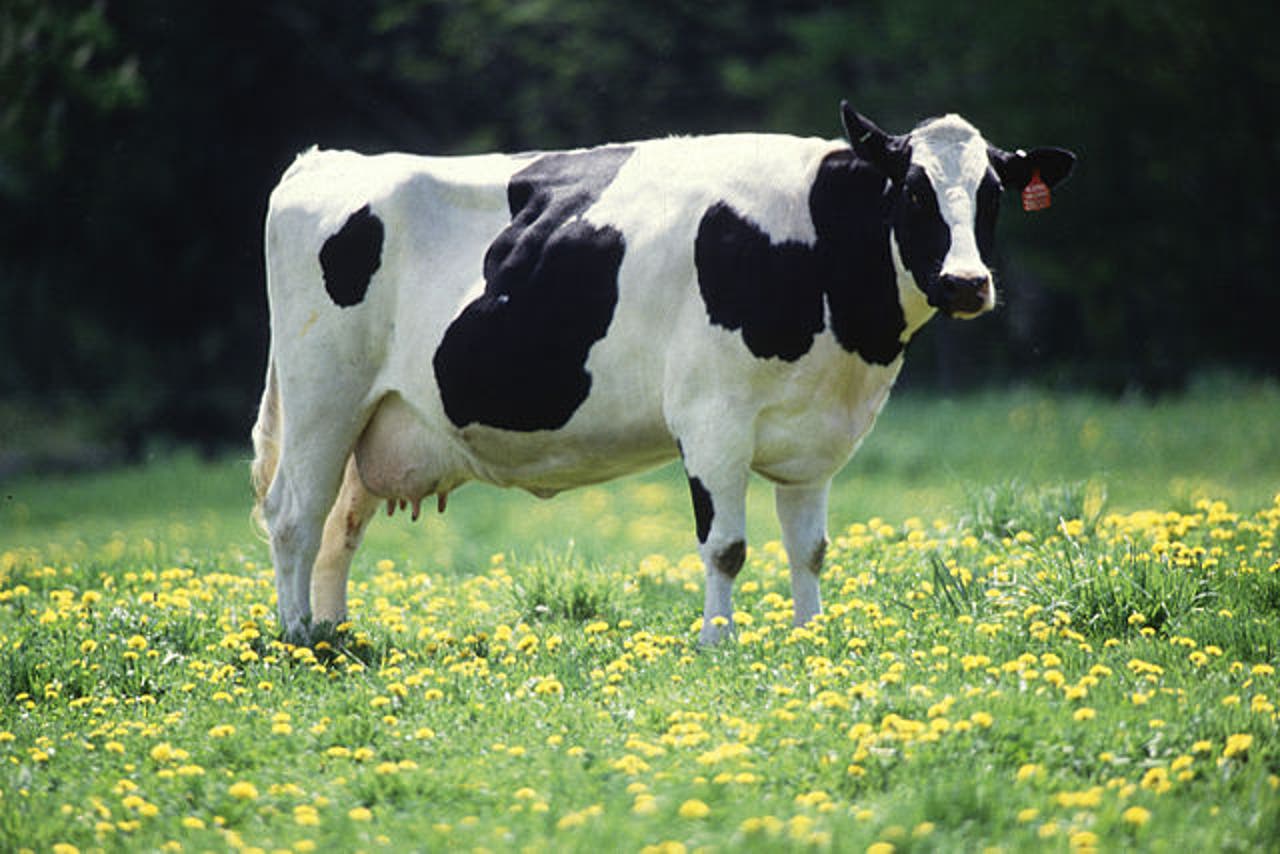 (Wikimedia Commons)
3. Wake Forest Demon Deacons (ACC) - The mascot for the ACC's smallest school is easily the most unique in the country. Initially, Wake's sports teams were called the Fighting Baptists, which would have been unique enough, but, and it's a familiar refrain, a newspaper (this time the school's) referred to the football team as playing like Demon Deacons. The name stuck. The team's mascot wasn't born until 1941, when a frat boy dressed up in tux, tophat and tails. Wake beat UNC 13-0 that day and the mascot was here to stay. It would be Wake Forest's last football victory.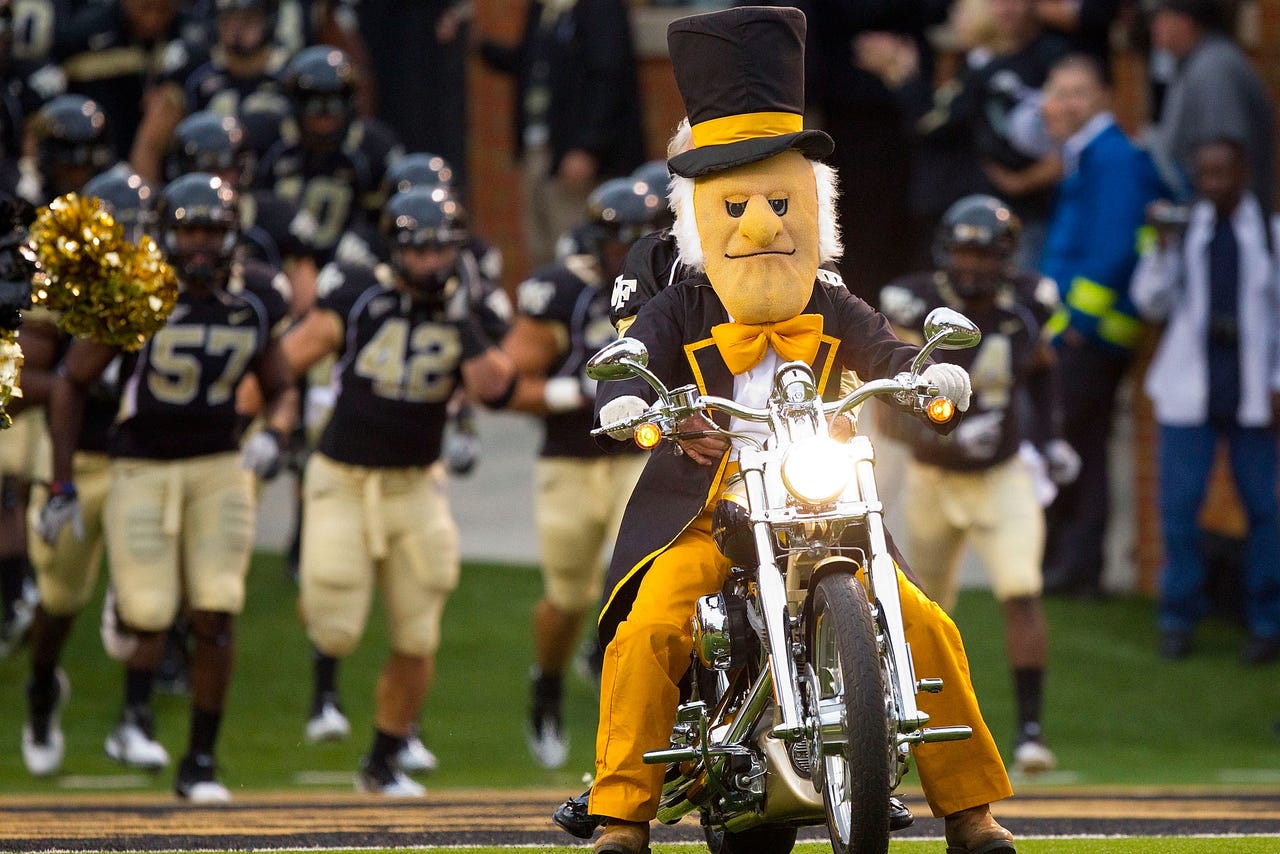 (Brian A. Westerholt/Getty Images)
4. Atlanta Braves (MLB) - Would you believe the Braves, originally from Boston, are actually named after Boss Tweed's corrupt Tammany Hall in New York - whose symbol was an Indian chief in a "resplendent" headdress? It was all sort of a joke that the baseball team in Boston, which was then filled with Republican aristocrats, would be a nod to the Democratic political graft machine of New York. Man, even back then Boston baseball was obsessed with its neighbor to the south.
5. Chicago Cubs (MLB) - The road to the Cubbie name started in 1898 when the contract of manager Cap Anson wasn't renewed, leading to the now-leaderless team to be called the Orphans. After protests from a bunch of kids named Oliver and Annie, the team eventually became known as the Cubs, referencing all its young, inexperienced players.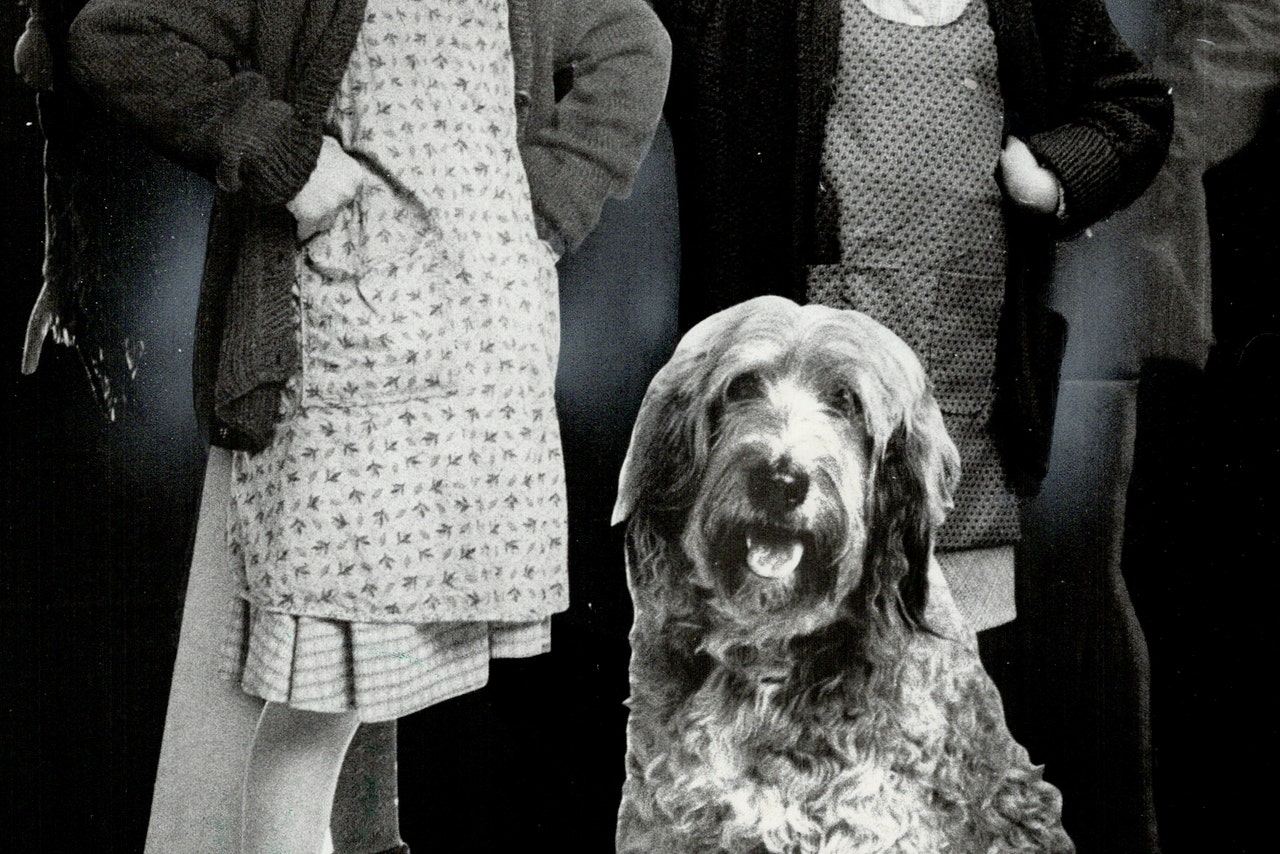 (Colin McConnell/Toronto Star via Getty Images)
6. Boston Celtics (NBA) - Clearly a nod to the city's Irish population, the Celtics were named in 1946 after team owner Walter Brown briefly considered going with Unicorns instead, clearly a nod to the city's Brony population.
7. Anaheim Ducks (NHL) - The team was originally named after the 31st-most popular movie of 1992, narrowly beating out other '92 movie-inspired names such as the Anaheim Kid Blower Uppers, Anaheim Cousin Vinnies and the Anaheim Kuffs, whose mascot was a chalk drawing of Christian Slater's hair.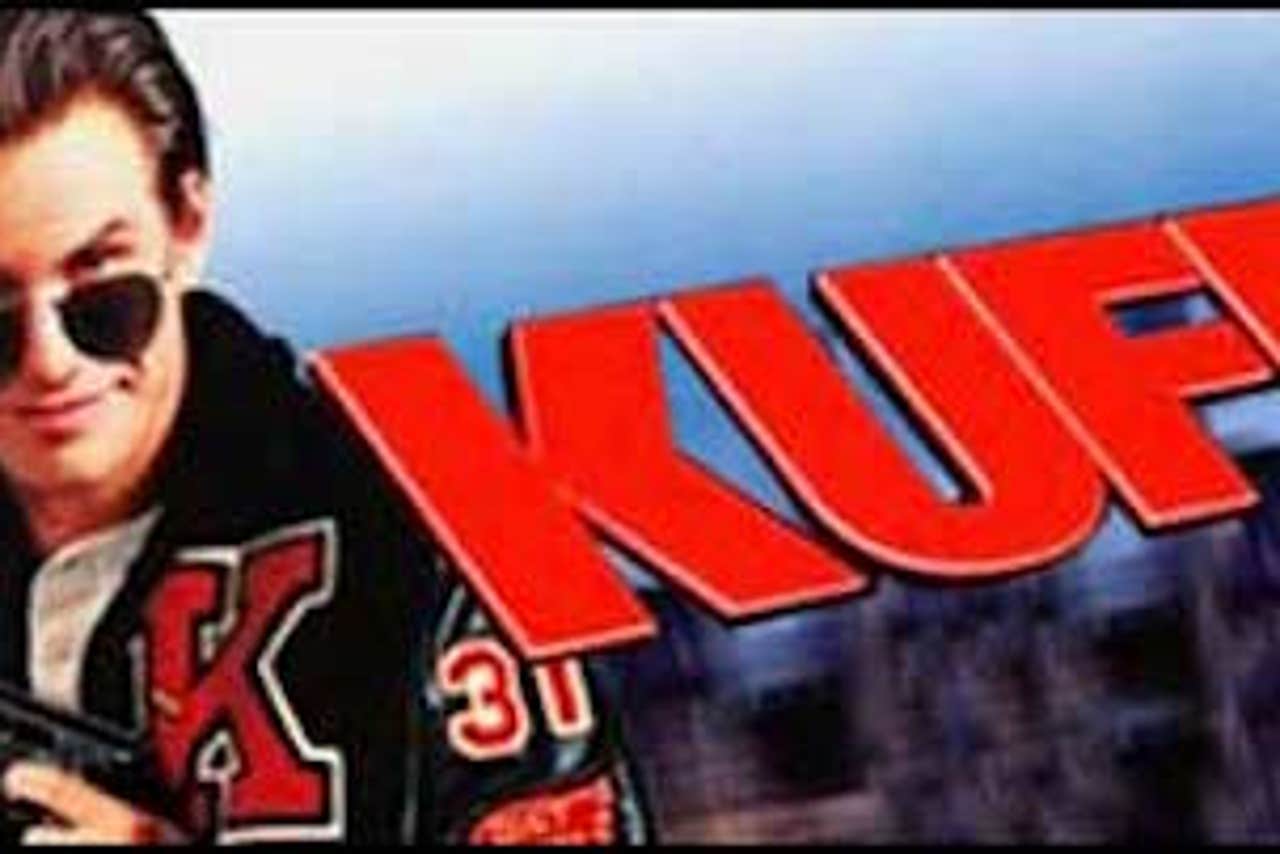 8. Vanderbilt Commodores (SEC) - Cornelius Vanderbilt, the 19th-century shipping baron, was never in the Navy. But when you're one of the richest men in the world, such trivialities matter not.
9. Orlando Magic (NBA) - Another team named by a precocious child. Allegedly. New GM Pat Williams had a visit in Florida by his 7-year-old daughter, Karen. After, they were at the airport waiting for a flight home when Karen discussed her thoughts on the trip. "I really like this place. This place is like Magic." Right. It's almost like a kingdom.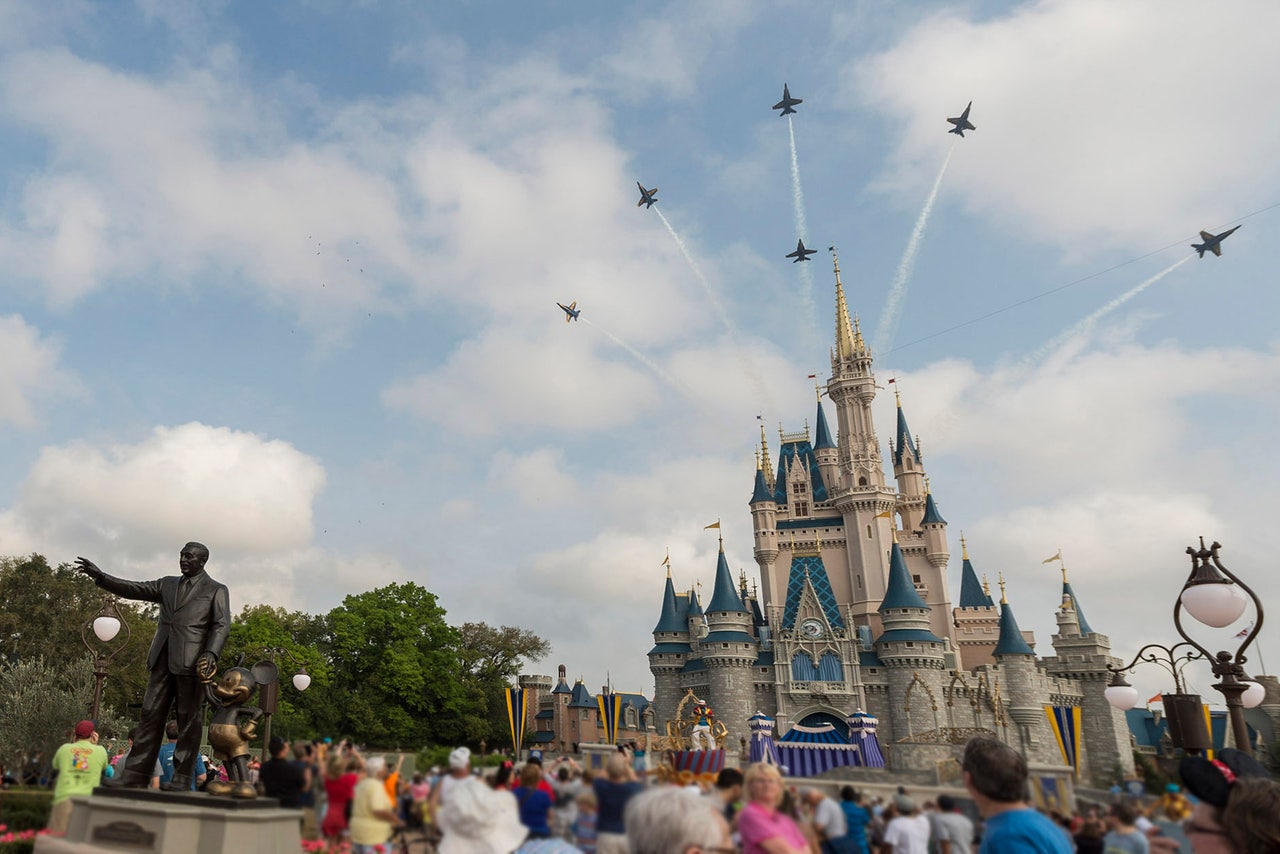 (Mariah Wild/Disney Parks via Getty Images)
10. Chicago Bulls (NBA) - The team name honors Chicago's meatpacking district and also keeps the tradition of one-syllable pro names in the city (Cubs, Bears, 'Hawks, Sox - though the last two are sort of cheating). The team's first owner, Dick Klein, liked to tell a story about the way the name was clinched. "I was sitting around the house, kicking these names around with my wife and three sons, when my little son Mark said, 'Dad, that's a bunch of bull!' I said, 'That's it! We'll call them the Bulls!' And that's how the team got its nickname." Bulls.
11. Edmonton Oilers (NHL) - Edmonton is the oil capital of Canada. Do you know the actual capital of Canada? Without Googling? No, it's not Toronto.
12. Houston Rockets (NBA) - The assumption is that the Rockets were named because of NASA's mission control in Houston. But the Rockets were actually named when the team was in San Diego, which used "Rockets" as a nod to the city's manufacturing home of some Atlas rockets for NASA.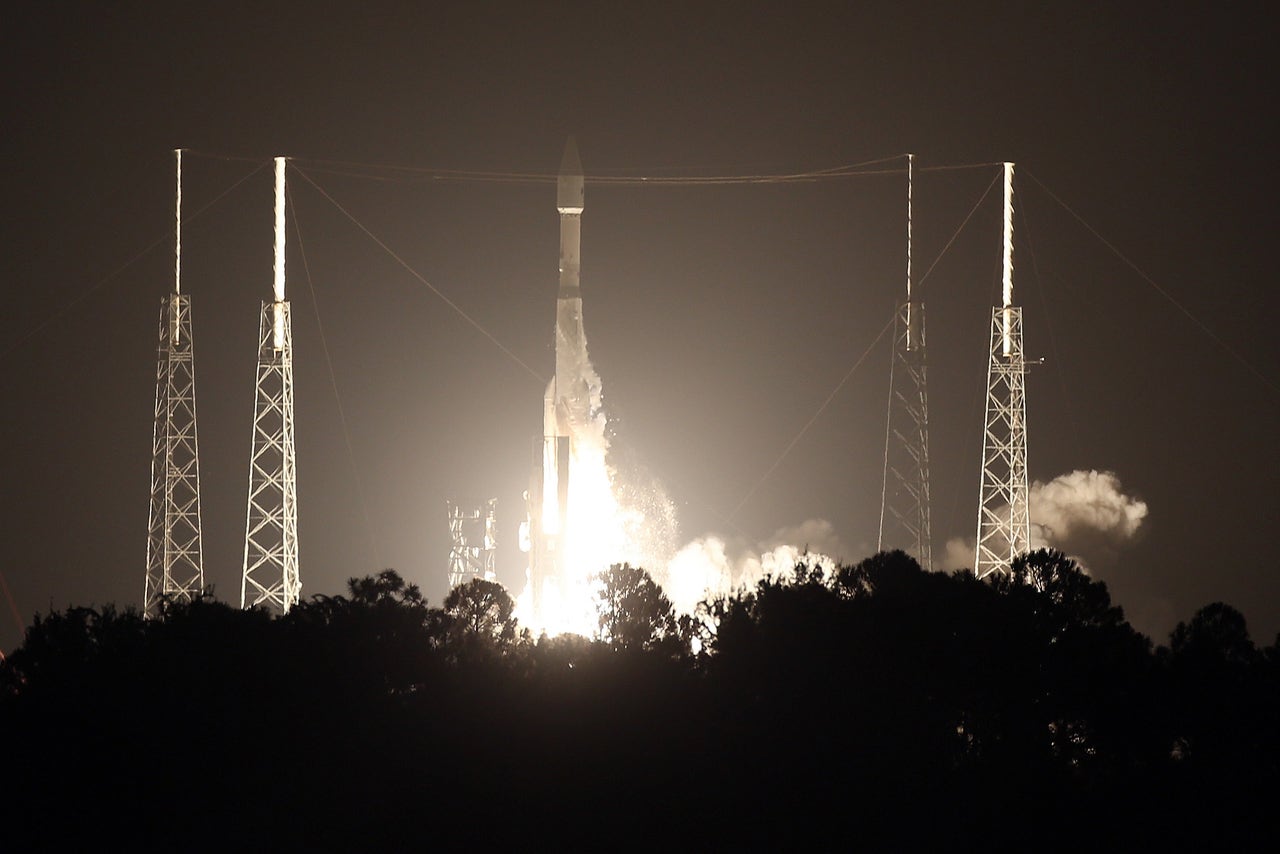 (Red Huber/Orlando Sentinel/TNS via Getty Images)
13. Los Angeles Lakers (NBA) - Like the Utah Jazz and other teams that didn't change localized names after moving to new cities, Los Angeles stuck with a name specific to Minnesota. Even the official Lakers website seems embarrassed by its name, writing: "Even though there are few lakes in Los Angeles, the nickname was retained when the team relocated there in 1960."
14. New York Rangers (NHL) - The owner of Madison Square Garden and founder of the NHL franchise that would play there was named Tex. He liked the idea of calling the team Tex's Rangers, a play on the famed Texas Rangers, which were created in 1935 by Stephen F. Austin and fought wars, stopped assassinations, killed notorious bank robbers and were the "eyes and ears" of General Zachary Taylor, who is generally considered to be one of the worst presidents of all time.
15. Philadelphia Flyers (NHL) - Rather than make up some lame story about how a 6-year-old said having a hockey team in Philadelphia made him feel like he was flying or how Flyer was a nickname for the stevedores who worked Philly's docks, the Flyers origin story keeps it real: They just thought Philadelphia Flyers sounded good. (And it does.)
16. Auburn Tigers (SEC) - Auburn says its nickname comes from The Deserted Village, a 1770 poem by Oliver Goldsmith. It contains the line "where crouching tigers await their hapless prey." Or, you know, they just could have been named after tigers.
17. Calgary Flames (NHL) - The Flames moved to Calgary from Atlanta, where they had been named for the lowest point in the city's history: Its burning by Sherman's Union army. I suppose they didn't like the alliteration of Atlanta Arson.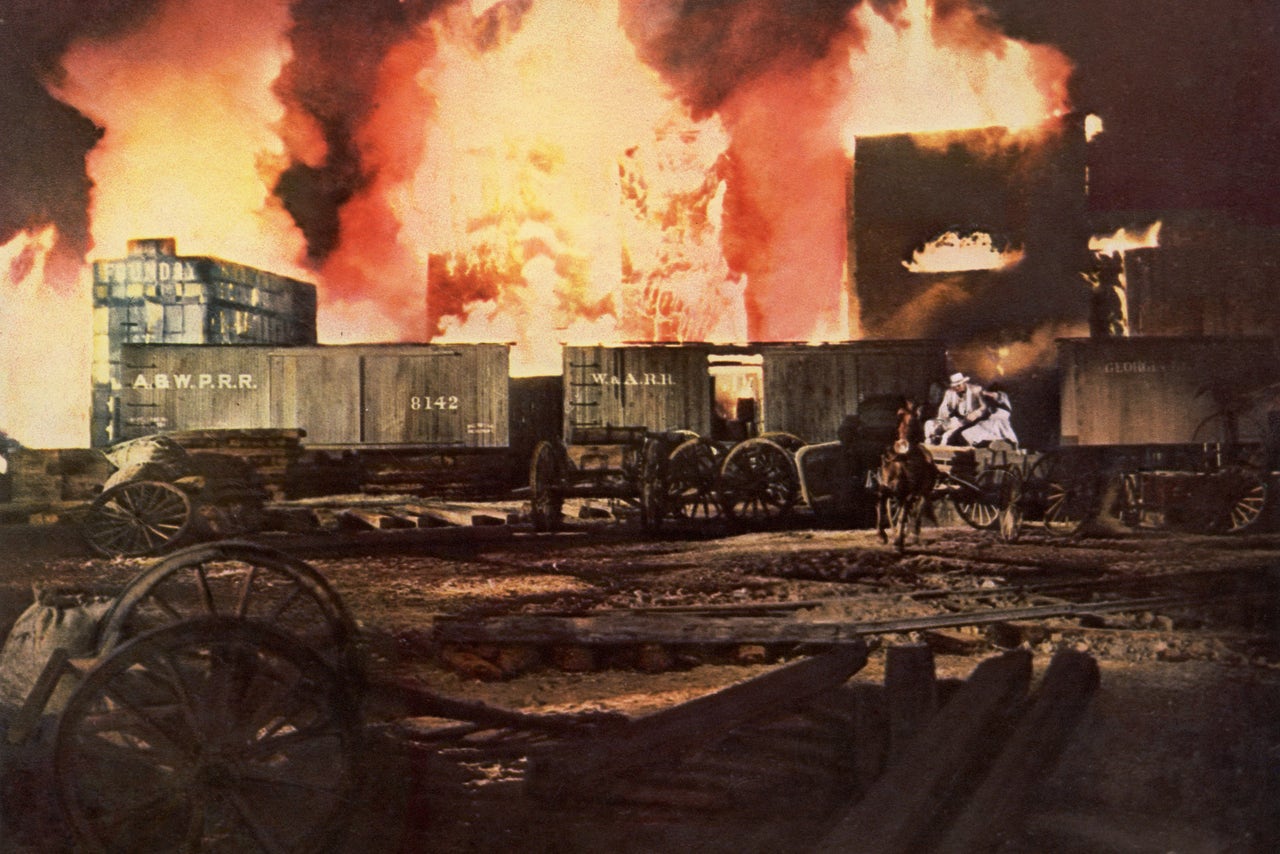 (MGM Studios/Archive Photos/Getty Images)
18. Atlanta Falcons (NFL) - If the geniuses who named the Flames had dubbed the Falcons, it probably would have been because, I don't know, back in 1766, a falcon pecked out the eyes of thousands of Atlanta residents. But the Falcons name was another contest winner, with a schoolteacher getting the eventual prize because, though a number of people suggested Falcons, her submission was best: "The falcon is proud and dignified, with great courage and fight," Julia Elliott wrote. "It never drops its prey. It is deadly and has great sporting tradition." Clearly, Elliott didn't have the foresight to predict Roddy White and Julio Jones' 2015 season.
19. St. Louis Cardinals (MLB) - The old Perfectos had their name changed by - you guessed it - a newspaper writer who heard a woman in the crowd say the team's new uniforms were "a lovely shade of cardinal" and used it in his column. It took far too long for the franchise to associate the color cardinal with the bird cardinal - like, embarrassingly long.
20. Arizona Cardinals (NFL) - Another imaginative nickname that derived from someone seeing a color, naming that color and front-office types deciding that said color was an appropriate nickname. If only they had colors back then like they do today because it'd be a lot more fun if teams were named (checks daughter's 64-crayon Crayola box) the Inch Worms, Fuzzy Wuzzy Browns, Atomic Tangerines, Neon Carrots, Banana Manias, Ceruleans, Manatees, Hot Magentas, Razzmatazi (I assume this is the plural of Razzmatazz) and Silvers. Incidentally, most of the crayons in this box sound like a drink that'd be on the menu at a spring-break bar in Cancun.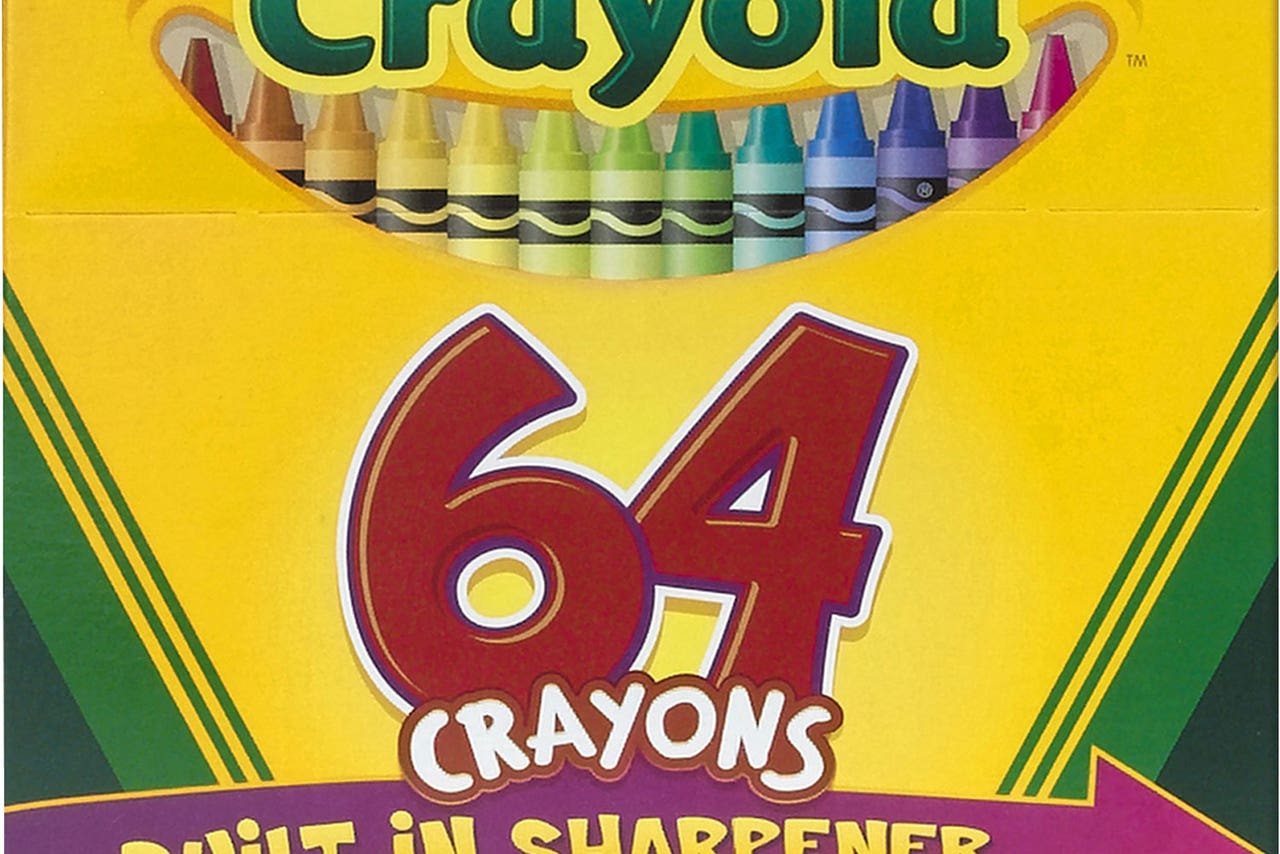 21. Kansas City Royals (MLB) - Baseball's greatest nickname inspiration is Kansas City's Royals, which were named in a name-the-team contest by someone who thought the city's annual American Royal Livestock and Horse Show was a good inspiration for a baseball team.
22. Los Angeles Dodgers (MLB) - From cows to jaywalkers. The Dodgers got their nickname from the folks who used to dodge the trolleys that weaved their way through Brooklyn. This was back in the days when a baseball team didn't necessarily have to have a nickname, so they'd earn a new moniker every few years. One of Brooklyn's early names was the Bridegrooms, because a bunch of players got married one season. Through the turn of the century, the team would often switch names based on the name of its coach: (Montgomery) Ward's Wonders, (Dave) Foutz's Fillies and (Ned) Hanlon's Superbas (I have no idea) were a few of the test names. Given that the Dodgers went through eight managers in eight years from 1892-1899, there were lots of opportunities to change. Just think of how easily quelled the Redskins issue could be if Dan Snyder pulled the same trick every time he fired a coach.
23. Cleveland Browns (NFL) - Paul Brown apparently had enough of an ego that he didn't mind being the inspiration for his team's nickname but not so much of one that he wanted the world to know it. That led to Brown, and others, bizarrely claiming the team was named after boxer Joe Louis (the Brown Bomber), one of the country's biggest sports stars, but one who had absolutely nothing to do with the city of Cleveland. Weird, right? There's absolutely zero shot the Browns were named after Louis. It'd be like claiming Jacksonville was named after Michael, not Andrew. Though the idiocy of the whole thing is pretty much spot on for the woeful franchise.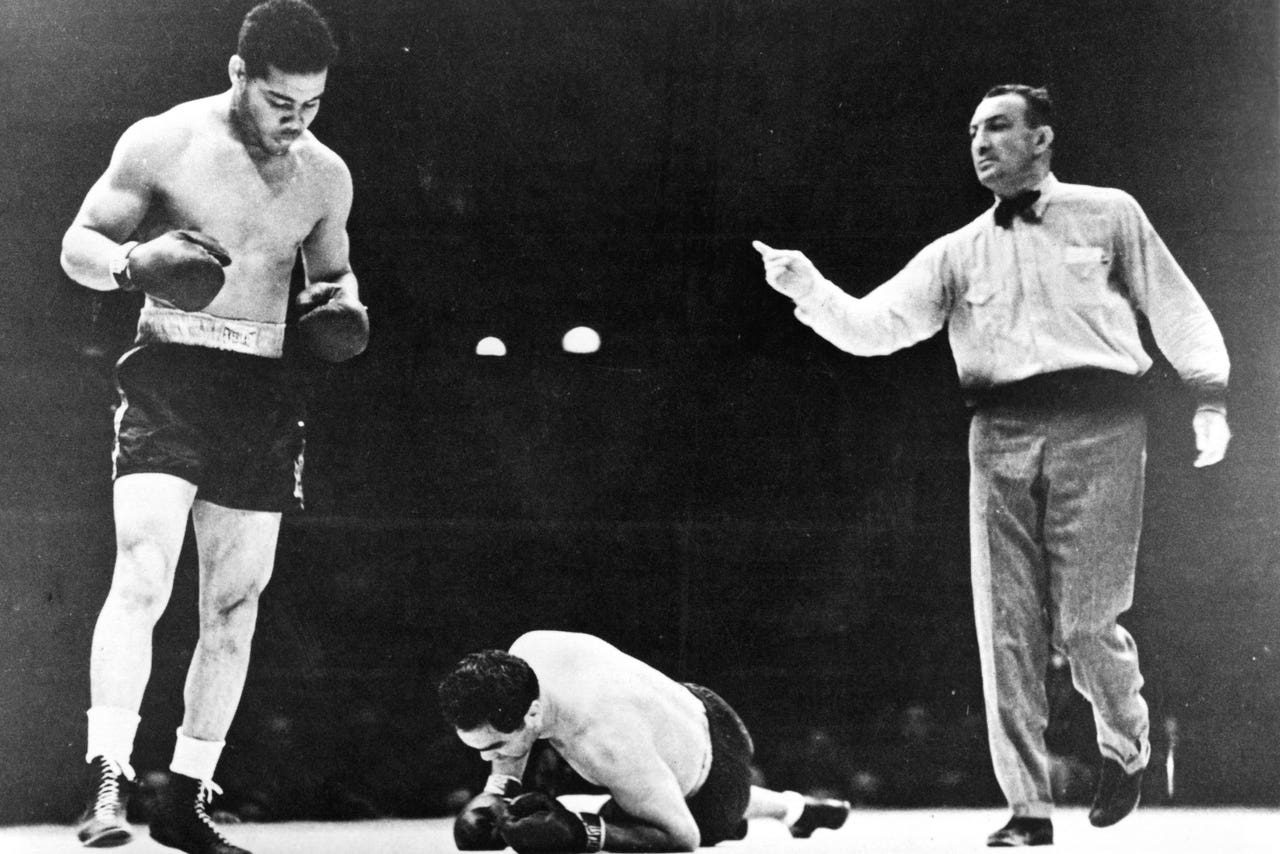 (The Ring Magazine/Getty Images)
24. New Jersey Devils (NHL) - The nickname has nothing to do with Lucifer but of an animal of legend called the Jersey Devil, which used to roam the Pine Barrens, like that Russian guy Christopher and Paulie were supposed to off in The Sopranos.
25. Miami Dolphins (NFL) - Another team name, another contest. This time, almost 20,000 entries were submitted before Joe Robbie announced that Dolphins (which was submitted 622 times) would be the winner. "The dolphin is one of the fastest and smartest creatures of the sea," Robbie said. "Dolphins can attack and kill a shark or a whale." Dolphins are actually a relatively slow creature of the sea and aren't known for their ability to Jaws a shark. But it's a fine nickname, I suppose.
26. Minnesota Vikings (NFL) - There are 18 teams in the Big Four sports that use their state name or region in their name. The Minnesota Vikings were the first.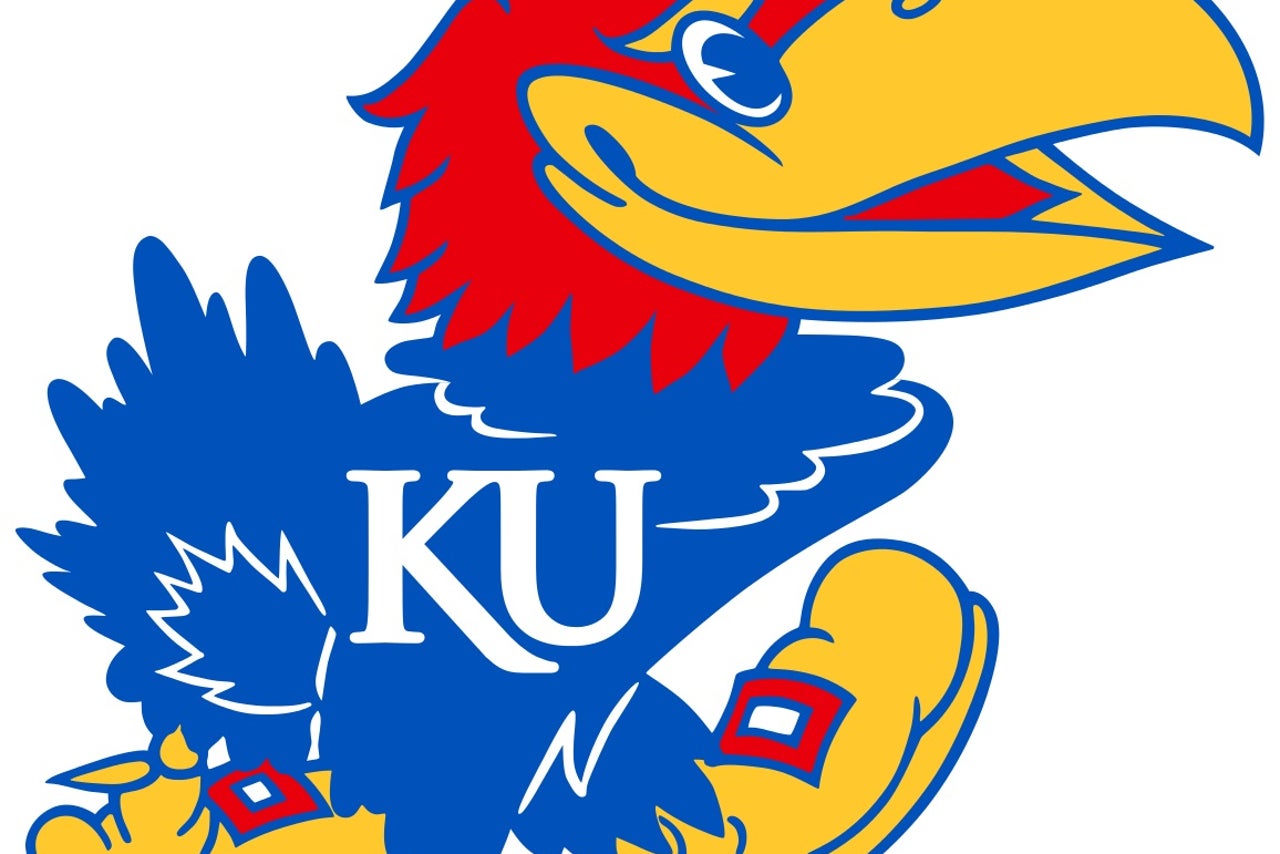 27. Kansas Jayhawks (Big 12) - In the days in which the Kansas-Missouri rivalry was more than about Kansas winning at basketball, the Missouri Compromise of 1820 allowed Missouri to enter the Union as a slave state. Kansas was still a territory and there was much infighting about whether Kansas would follow Missouri's lead or become a free state. Lawrence, home of KU, was a haven of freestaters. The name Jayhawkers initially referred to both sides of the fight, who would loot and pillage towns with opposing beliefs. Later, the name would be associated with the anti-slavery movement only. The state university, opened in 1866, would pay homage to that name with its famous "rock, chalk" chant of the 1880s, and then naturally adapted it when the school added sports teams.
28. Oakland Raiders (NFL) - The Raiders have the name that is best representative of its franchise but it almost wasn't to be. Originally, Senors won a naming contest but people ripped the name and a newspaper writer noted that typesets couldn't include the accent mark, which sounds ridiculous because, what, there weren't any newspapers in Spanish-speaking countires? (A quick check of The New York Times archives show that the accented "n" wasn't exactly a print impossibility. Check this column, from April 25, 1962. This was literally the first article I clicked on, suggesting this wasn't a rarity.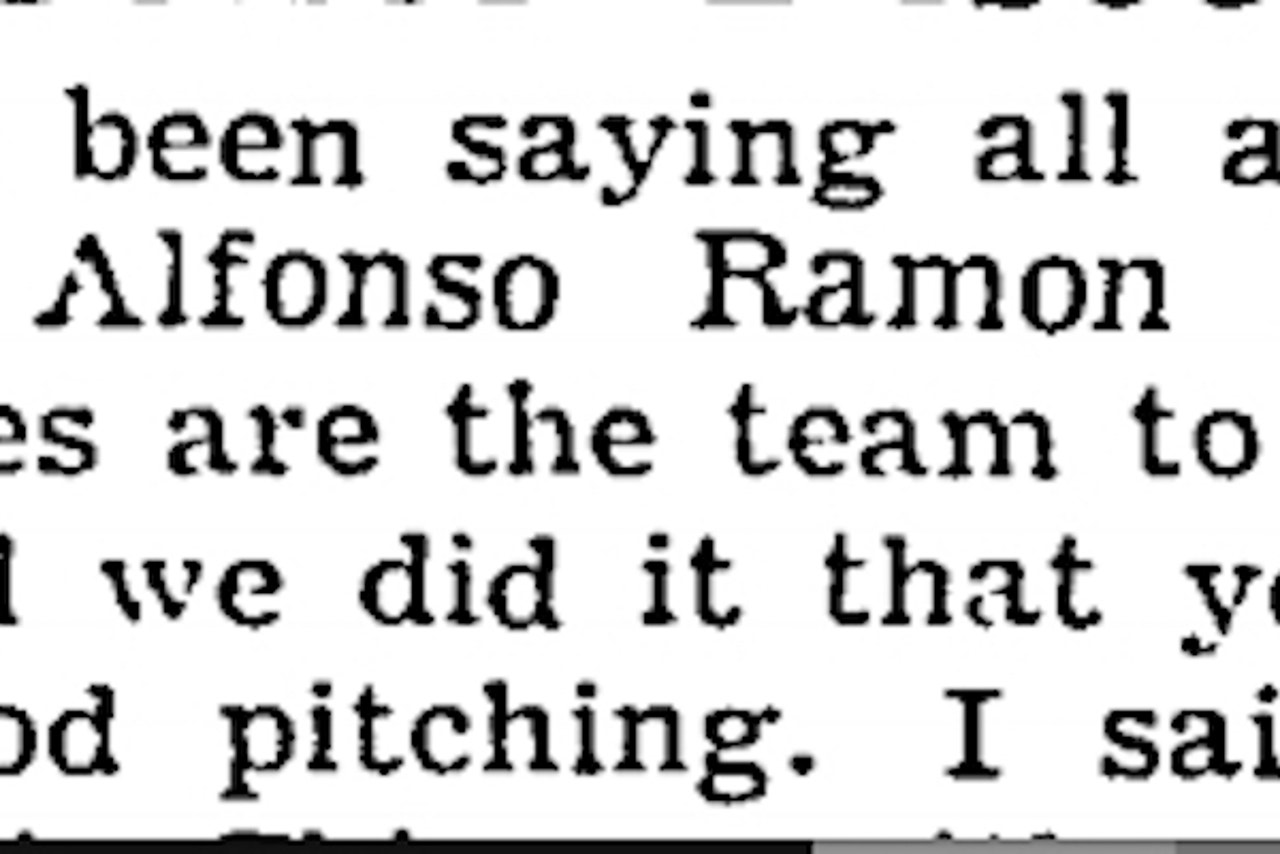 29. Phoenix Suns (NBA) - Another contest winner that got it right, particularly when you consider some of the recorded suggestions: Area Zoners, Bartenders, Bushwackers, Cactus Cowboys, Copper Tones, Copper Quickies, Desert Rats, Dudes, Goal Diggers, Jumping Jacks, Nomads, Prickly Pears, Sun Darts, Sun Valley Pride, Sweethearts, Tarantulas, Upjumpers and White Wing Doves.
30. Akron Zips (MAC) - The winner of the late-1920s name-the-mascot contest was Margaret Hamlin (incidentally and anecdotally, it seems that a good majority of winners of these contests are women) who submitted "Zippers." She received $10 and a $6 pair of rubber overshoes. In 1950, the name was shortened. So why Zippers? Akron is where the word "zippers" was created. For decades, the interlocking metal mechanism went by different monikers, including "closures," "clasp lockers," "unlockers" and "separable fashioners." Then, B.F. Goodrich, the rubber tire manufacturer, marketed galoshes with the device and used onomatopoeia for come up the name.  
31. UC Santa Cruz Banana Slugs (DIII) - Nowadays you'd call it "trolling." Back then it was just "being an obnoxious college kid." Anyway, back when Santa Cruz Division III in 1981, the team was to be named the Sea Lions. Students wanted Banana Slugs. And thus began one of the greatest battle of the 1980s, surpassed only by the Falkland and Cola Wars. The students won. The logo was initially a banana slug reading Plato and was popularized when John Travolta wore it at Harvey Keitel's insistence in Pulp Fiction.
32. Pittsburgh Pirates (MLB) - Like so many nicknames - especially colleges ones - Pittsburgh's was coined by a newspaperman who said the team "pirated away" second baseman Louis Bierbauer from the Philadelphia A's.
33. Campbell Fighting Camels (Big South) - No one knows why Campbell - which has made the NCAA Tournament just once and was served as the first course for Duke's run to its 1992 title - associated itself with camels, though the bigger question is why the camels were of the brawling type.
34. Coastal Carolina Chanticleers (Big South) - The chanticleer is a character in Chaucher's Canterbury Tales (The Cliff's Notes were quite good. I can't believe my generation actually had to read those things instead of just going on Wikipedia and hoping the editors had actually understood the text; I'm going to tell my grandchildren one day that getting through those 60-page yellow packets was like walking uphill both ways to school in the snow while barefoot. Where was I?). Oh yes, chanticleer. Anyway, why would a sports team be named after a minor, ironic character from a 14th-century text? At the time, CCU was a branch of the University of South Carolina and it was thought that the school's mascot (the Trojans) should instead be closer to USC's Gamecocks.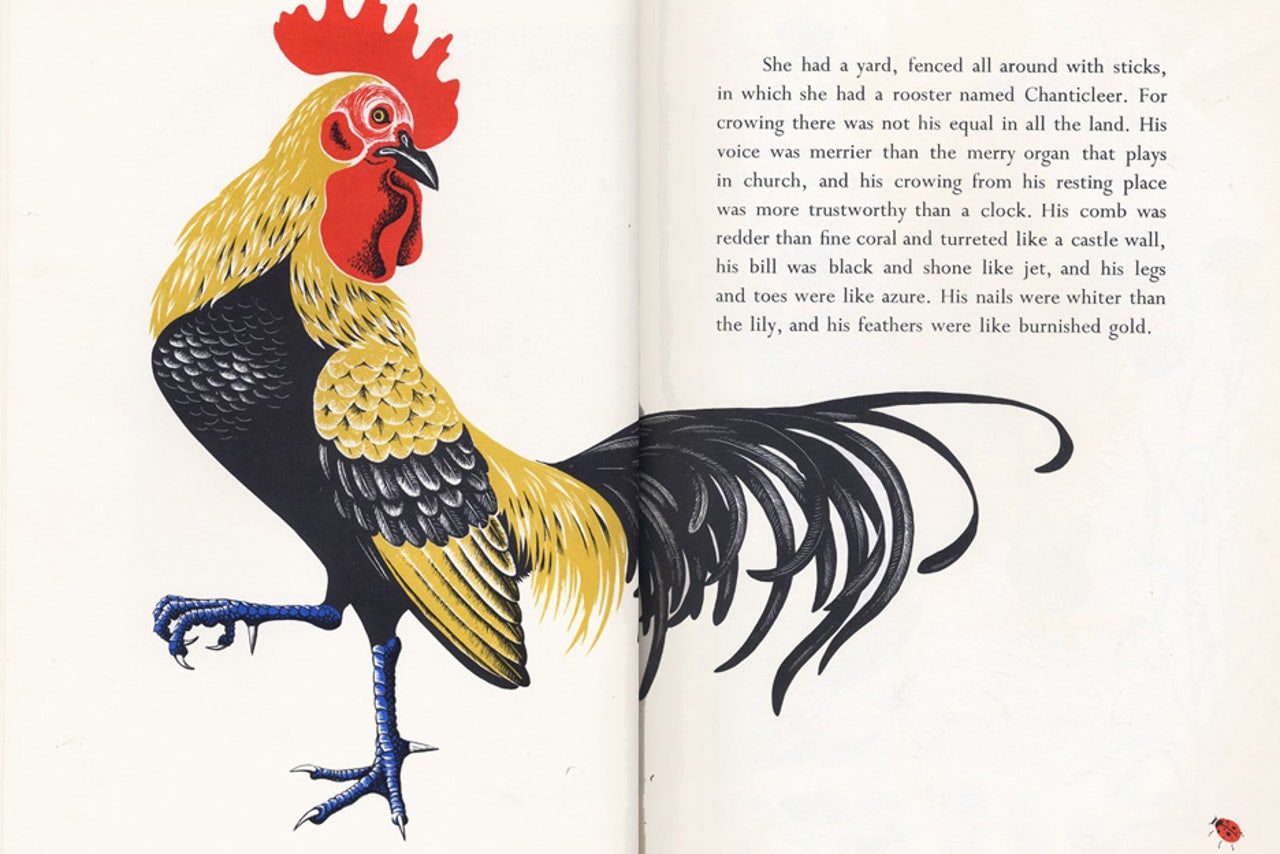 ---