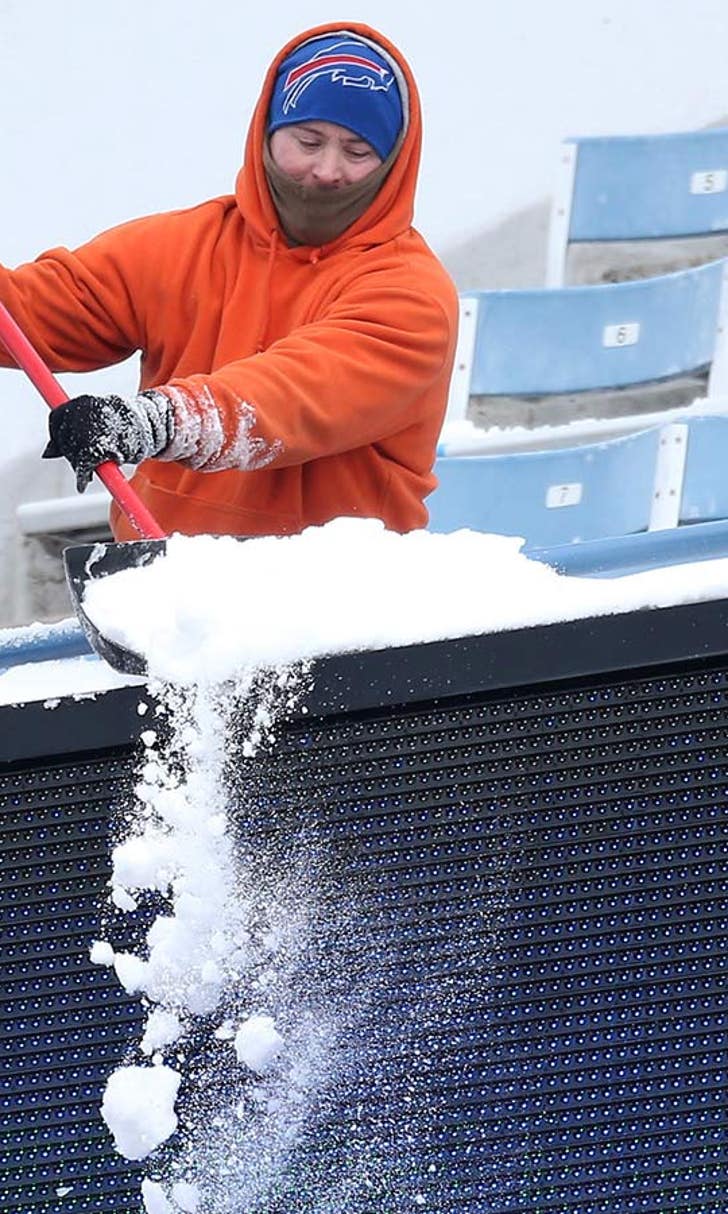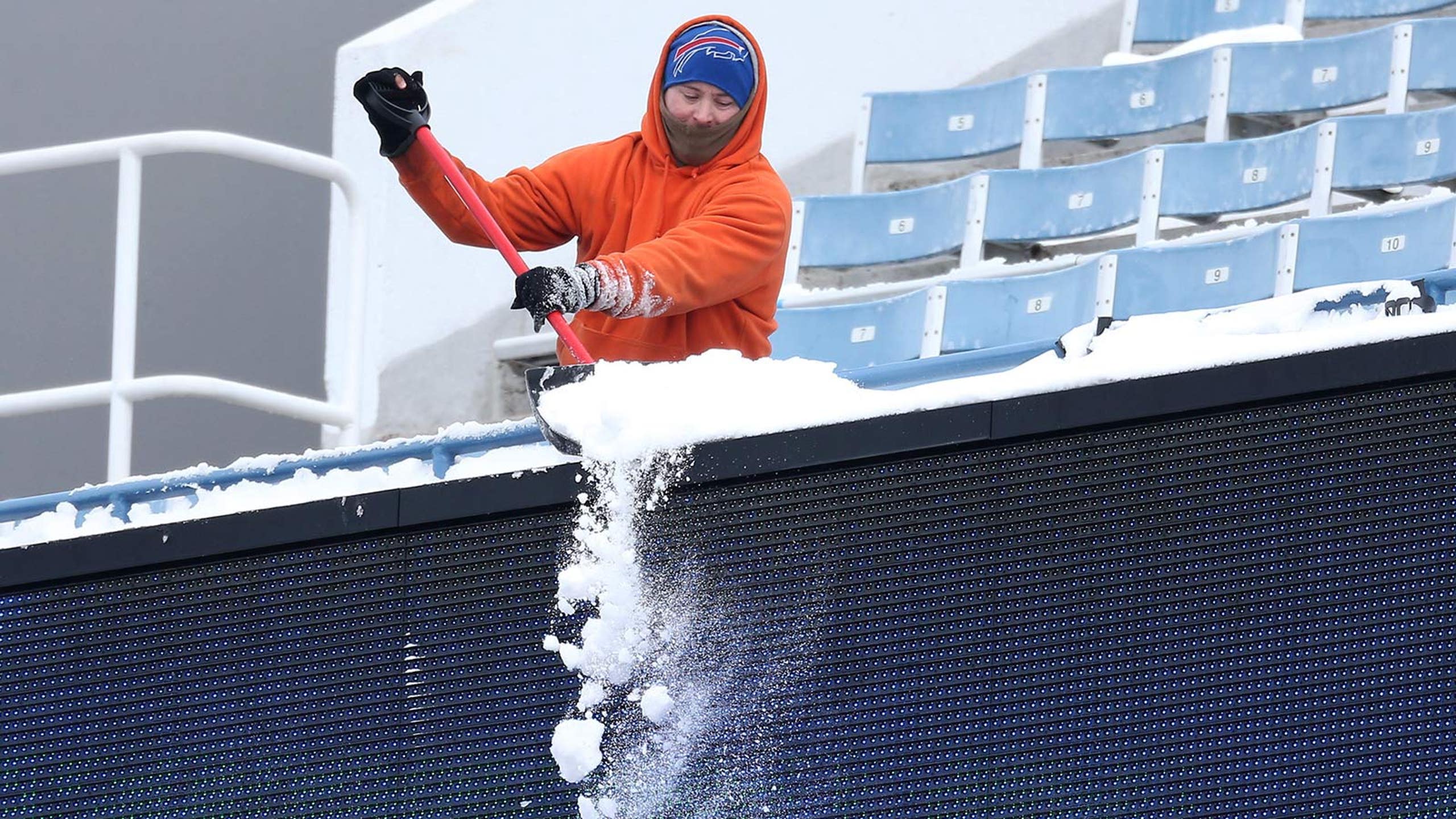 Do you want to make $10 an hour to help the Bills play?
BY James Parziale • November 19, 2014
Snow-pocalypse!
Yes, by now you probably know about the massive snow dump Mother Nature took on Western New York.
You probably heard the harrowing tale of the Niagara women's hoops team that was stranded on a bus for 24 hours because of the weather. 
In addition to some deaths due to the roughly six feet of snow, the region tries to dig out from under the blanket of white. In the sense of the Buffalo Bills, they are being quite literal. Take a look at what Ralph Wilson Stadium looks like on Wednesday:
So, Bills fans, if you want to watch your team play, then it's time to pitch in -- and for more than minimum wage, apparently.
The @NFL, not the #Bills, will determine contingency plans if RWS cannot host Sunday's game.

— Buffalo Bills (@buffalobills) November 19, 2014
The Bills host the Jets on Sunday, so there is time to dig out, but for $10, this guy would rather go shovel driveways for a better rate. The old lady down the street has a $20 spot with my name on it.
Yeah, the Bills are tossing in tickets to the game too, but after all that shoveling I just wanna sit inside and watch on TV.
Just saying.
---