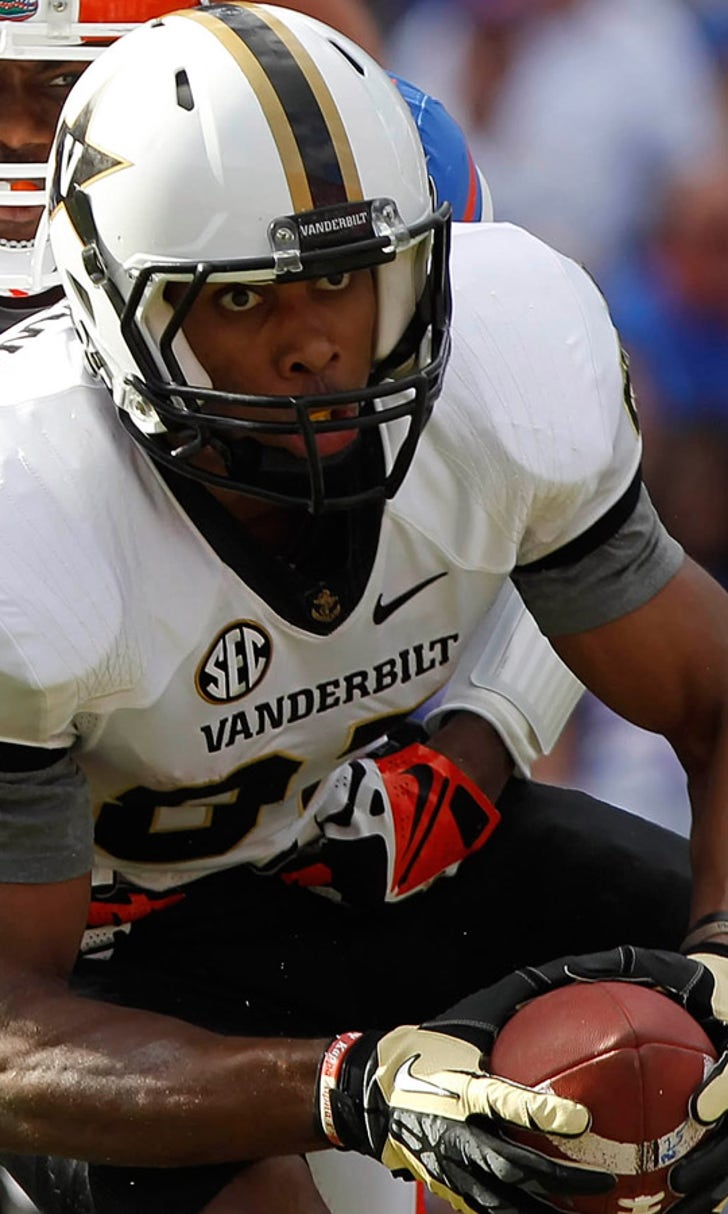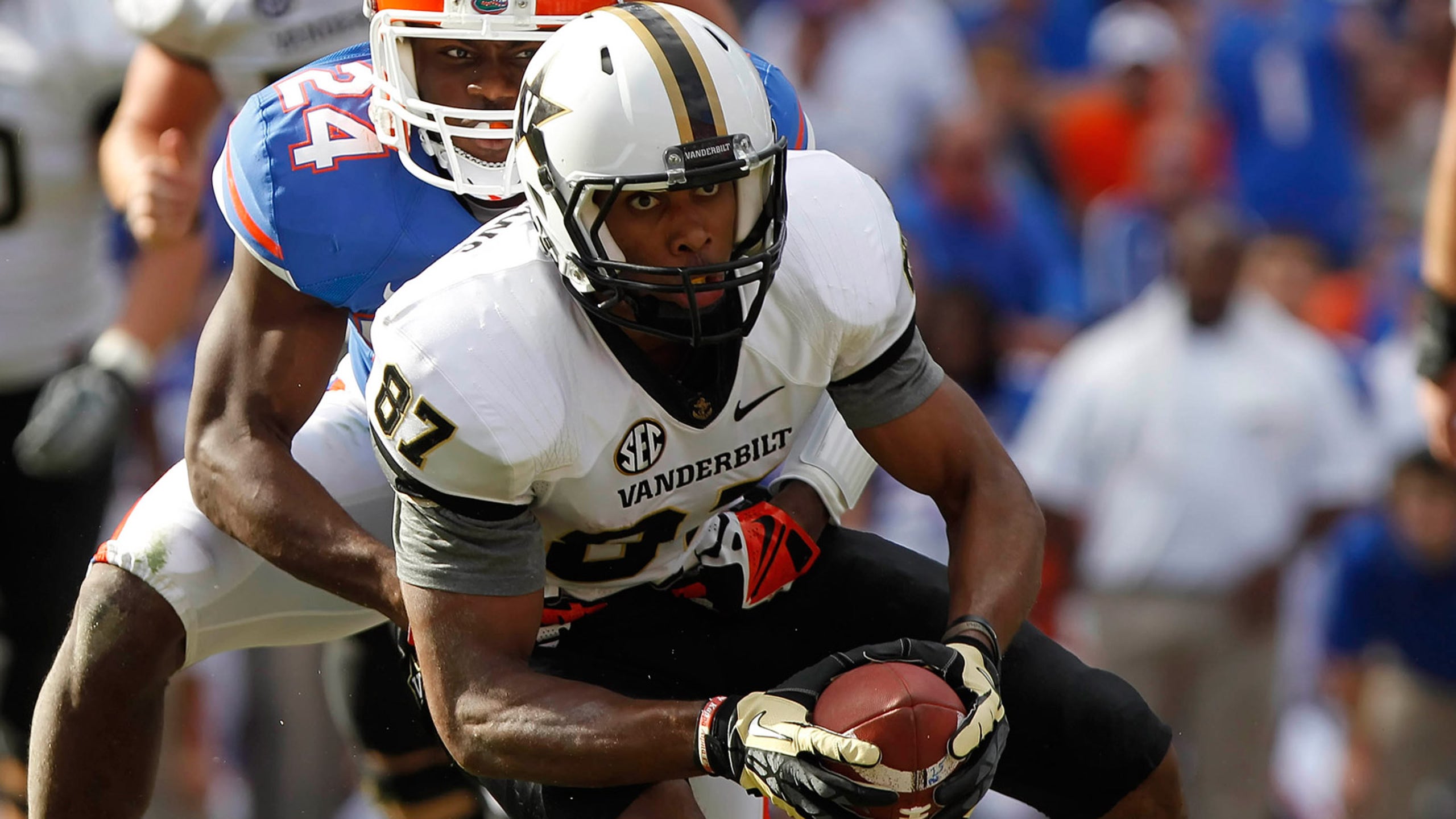 Diligent Matthews comes prepared, hopes NFL teams notice
BY foxsports • January 20, 2014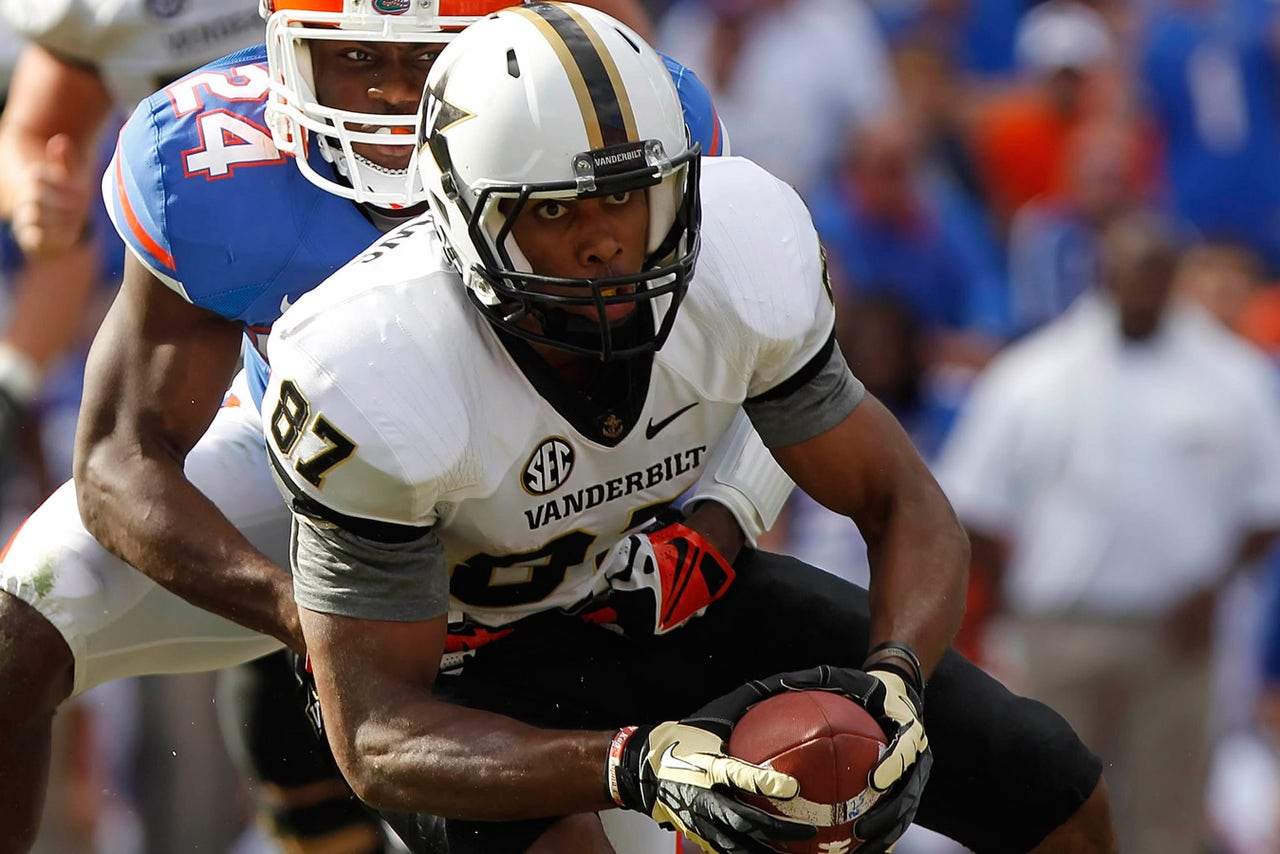 MOBILE, Ala. - On the first day of Senior Bowl practice in a new environment, Jordan Matthews did what he always does.
He stayed after for extra on-field work.
The Vanderbilt wide receiver takes his craft seriously, and that work has made him a serious NFL Draft prospect. This week, he gets to show off his talents in front of the eyes of the NFL, coaches and scouts and general managers who know him as the SEC's all-time leading receiver.
He prefers to think of himself as the guy who didn't have any scholarship offers until Ohio State's Bradley Roby decommitted from his pledge to play receiver at Vanderbilt.
"I was kind of getting recruited by Auburn, kind of by Mississippi State, but they didn't offer," Matthews said. "Some smaller schools had interest but thought I was going (to the SEC) and they never extended offers. I was in No Man's Land."
Now, he's in the record books. Being the SEC's all-time leader in receptions (262), receiving yards (3,759) receptions in a single season (112 in 2013) and 100-yard receiving games (nine) is serious stuff.
"It's cool," Matthews said of the records. "I think if you did it and you were going back to school, it would be a bigger deal. I did it and now I'm on to the next. I'm back at the bottom. I have zero catches and zero yards in the NFL. I'm back to being poor.
"Probably when I'm older, when I'm 70 and I'm talking junk to my grandkids, I'll probably reflect upon it. But right now I'm not even thinking about it."
He has enough on his plate, starting with this week's Senior Bowl. Because of his longevity and production, he's a known commodity among NFL scouts. He'll have company soon with a talented group of underclassmen receivers expected to receive -- pun intended -- plenty of first round interest. There's a lot of money at stake.
Matthews, of course, already knows this.
"There are a lot of great juniors out there," he said, then he named them. "Lee, Evans, Watkins, Robinson, Cooks."
That would be Marqise Lee, Mike Evans, Sammy Watkins, Allen Robinson and Brandin Cooks. Economics majors at Vanderbilt are generally pretty sharp.
"All those guys are great players," he said. "I feel like the (Senior Bowl) is a great chance for me to compete and show who I am as a football player.
"It's definitely a deep class but I'm trying to stay in my lane and worry about myself."
Case in point: Earlier this month, Matthews called Senior Bowl CEO Phil Savage, the former Cleveland Browns general manager, and asked Savage for the names of the cornerbacks who'd pledged to the Senior Bowl and for help finding film on them so he could be as prepared as possible.
"Mr. Savage was trying, but it didn't work out," Matthews said. "There were some cutups online and I was able to watch a little bit, see some of their tendencies."
Matthews has a post-practice routine that includes extra routes, an ice bath and film work. His mother's first cousin is legendary receiver Jerry Rice, and though the two have met and spoken only a handful of times, Matthews has studied Rice extensively. Randy Moss and Cris Carter, too.
"There are all sorts of clips on YouTube," he said.
He downplayed the relationship with Rice, saying that he remembers going to see Rice play late in his career at Oakland and that his mother ended up asking ushers for new seats because he was "hearing words a 12-year old probably shouldn't know."
He's been big on learning ever since.
"If you ask most people who Jordan Matthews' cousin was, they probably wouldn't know," he said. "If you ask most people who Jordan Matthews was, they probably wouldn't know. I just go with it. The lessons I've learned from watching (Rice), I hope those show up in my game.
"The biggest thing (this week) is everybody sees how I compete."
The Senior Bowl provides a stage -- four days of practice, meetings and a chance to learn. The 2014 NFL Draft receiver field is about to become very crowded, but plenty of teams need help at the position. Matthews plans to have a few leaving Mobile impressed by what they saw.
"We'll get some work in the film room tonight," he said after Monday's practice.
It's all part of the routine.
---