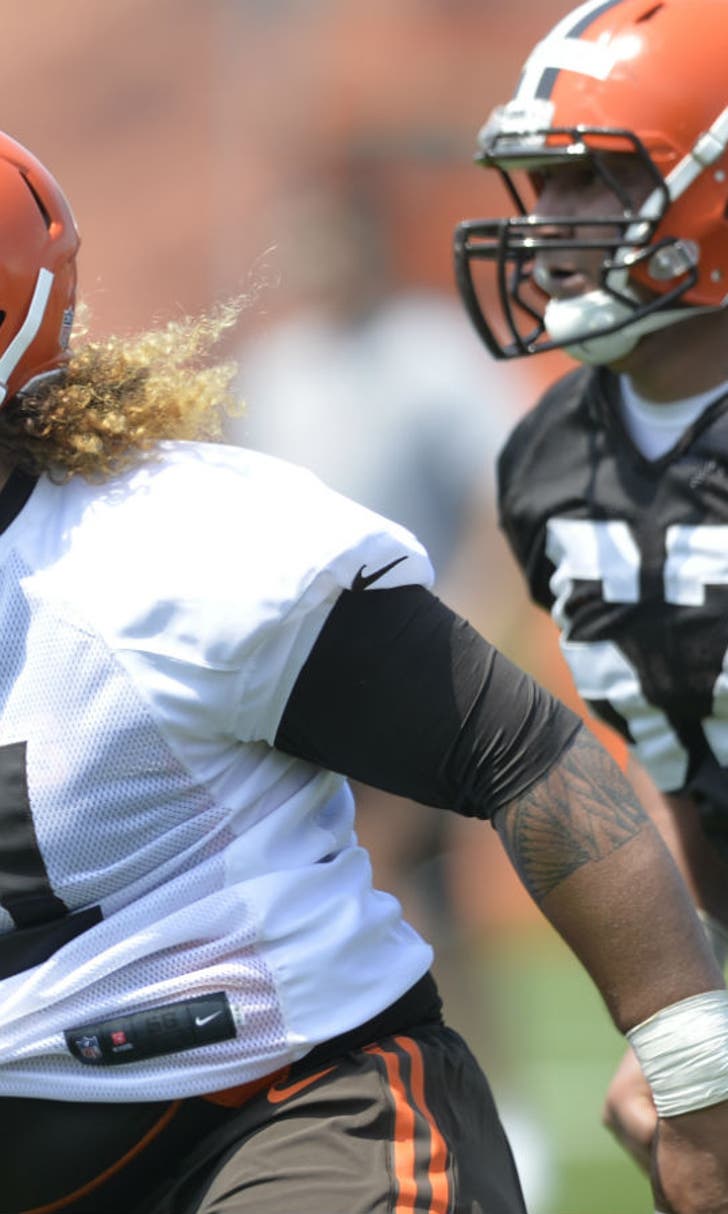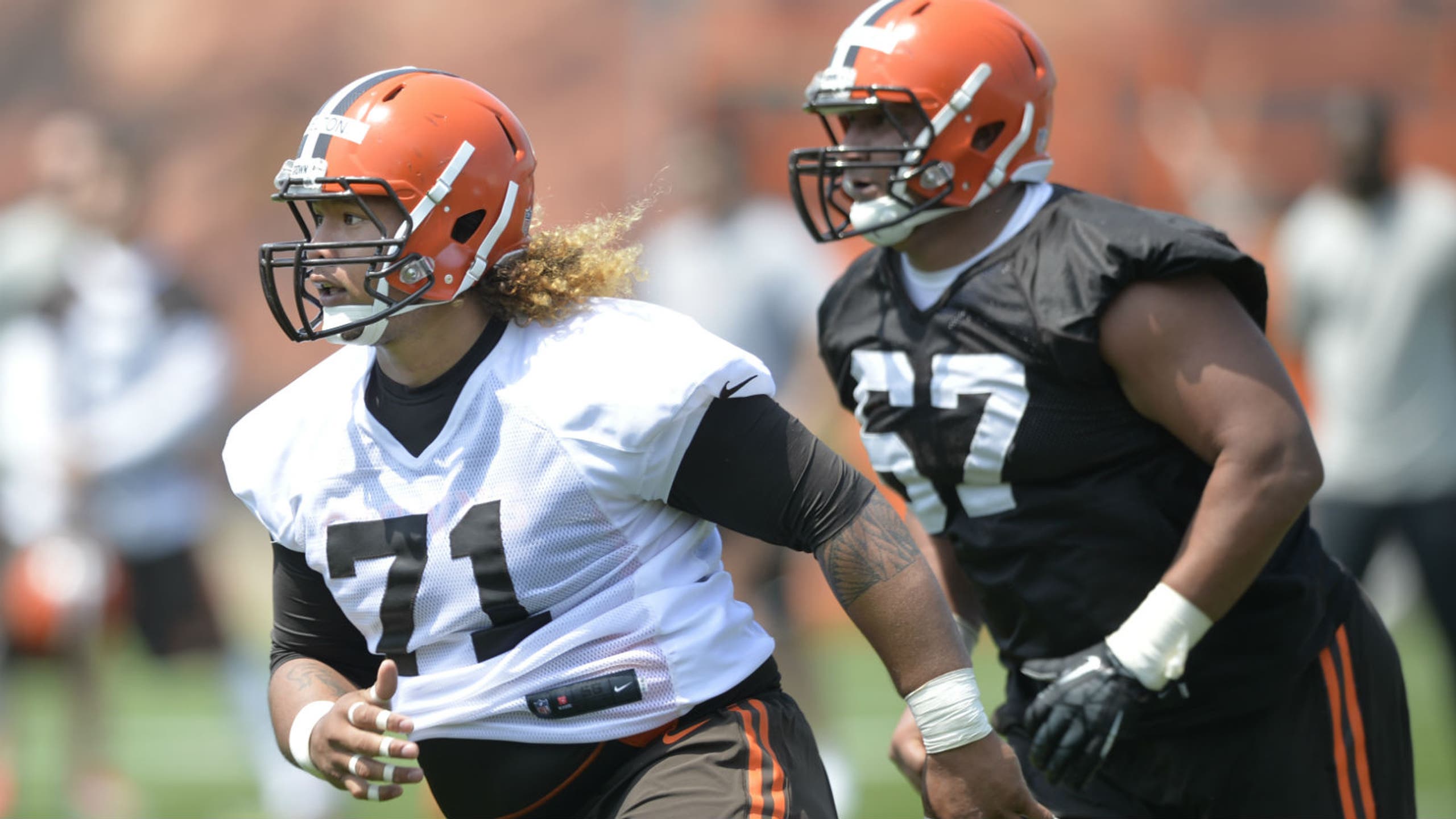 Did Browns upgrade their defensive line enough?
BY foxsports • June 11, 2015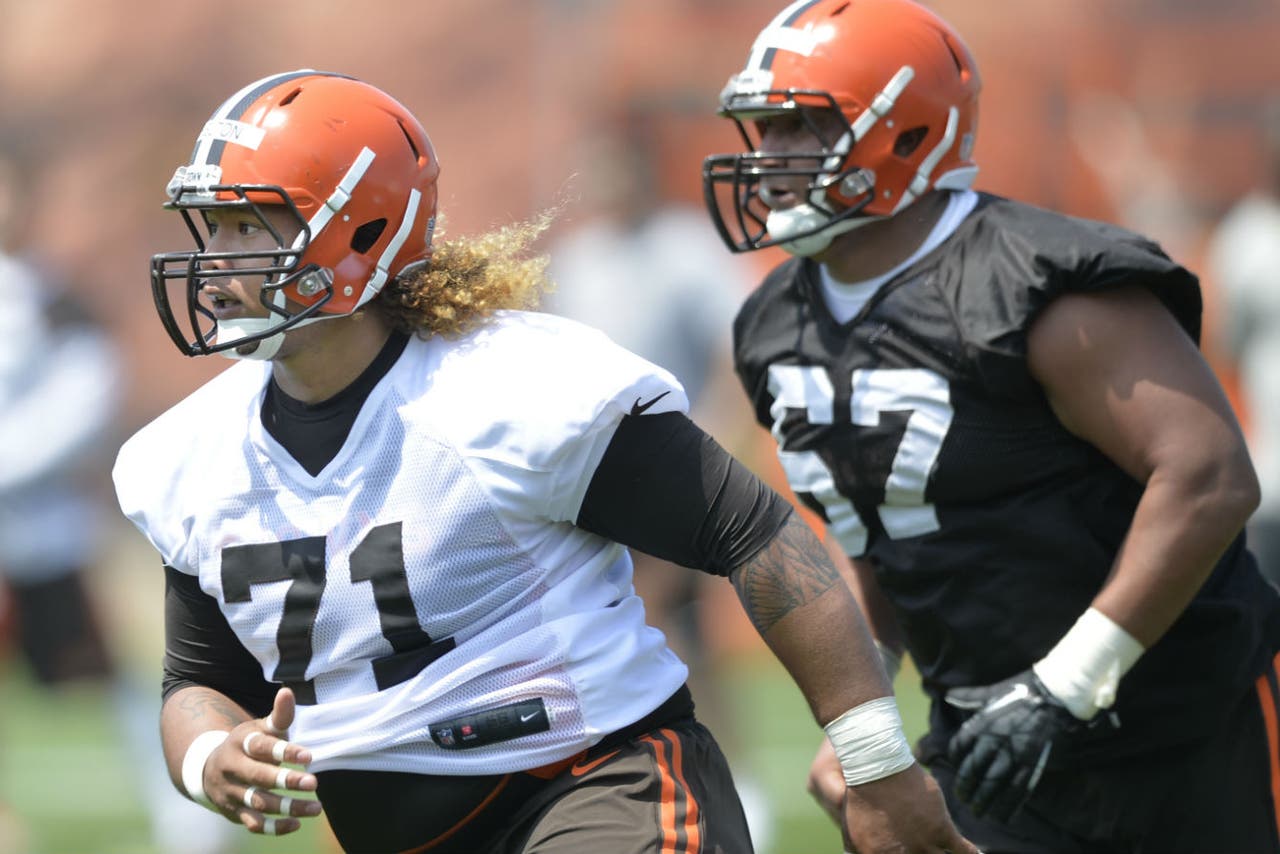 The Browns made a concerted effort to beef up their front line in the off-season.
And there might not be a position coach with the Browns as excited about the group of players than the Browns Anthony Weaver.
After injuries depleted the team up front last year, the Browns took steps to not allow that to happen again by bolstering their troops up front.
The Browns used their top pick in this year's draft to select Danny Shelton 12th overall and Xavier Cooper in the third-round. They signed former Pro Bowl defensive tackle Randy Starks during free agency.
Weaver envisions a deep rotation on the defensive line this year.
"It's a beautiful thing to keep guys fresh," Weaver said. "We lost it last year when we were decimated by injuries (on defensive line)."
In 2014, the Browns lost three defensive linemen to season-ending injuries in Armonty Bryant (Oct. 14, knee), Phil Taylor (Nov. 14, knee) and Ishmaa'ily Kitchen (Dec. 24, leg). John Hughes returned for the last game of the season after missing 11 games on injured reserve. Billy Winn missed and Ahtyba Rubin missed three games, while Desmond Bryant missed one.
Taylor might have been missed the most last season and Weaver is anxious to get him back on the line.
"I love Phil," Weaver said. "He's a load. He makes plays. "A guy that big that moves the way he does, he gets that 338-340 pounds moving."
Taylor provides a tough matchup for the opposition, but he has to stay on the field. Taylor has missed 20 games in his four seasons with the Browns after being a first-round pick in 2011.
"He's coming off an injury," Weaver said. "He needs to have confidence in his knee."
Weaver is in his second season with the Browns after joining Mike Pettine after a season with the Bills. In Buffalo, Weaver's defensive line accounted for a franchise record 47 of the Bills' 57 sacks, second-most in the NFL in 2013.
That year, the Bills Mario Williams led the team with 13 sacks, Kyle Williams had 10.5 and Marcell Dareus had 7.5. The two Williams were selected to the Pro Bowl after that last season.
Weaver is enthused about the new players the Browns have brought in, starting with the veteran Starks.
"(Starks) has been awesome since he walked into the building," Weaver said. "He has that veteran savvy. He works extremely hard. I'm so happy he's here."
Starks (6-4, 305) is in his 12th NFL season. He started 15 games last year with the Dolphins and had 28 tackles with 4.5 sacks. Starks went to the Pro Bowl in 2010 and 2012. Starks signed a two-year, $8 million contract per ESPN after he was released in a cost-cutting move to sign Ndamukong Suh
"His IQ is so high," Weaver said. "He knows every spot."
The Browns two high draft choices on the defensive line are expected to contribute immediately.
"(Shelton) plays the game with the type of energy that you can't fake," Weaver said. "He plays every snap like it's his last play. Guys that big (are rare). You cannot just manufacture that (effort)."
Shelton is expected to immediately improve the Browns rushing defense, which ranked last in the NFL last season.
"He can help draw two (blockers)," Weaver said. "There are not a lot of guys that can do that."
"Stopping the run (is important to us)," Weaver said. "We realize we're the first line of defense. We have the mentality to get better."
There was some talk when the Browns drafted Shelton that he would likely play just two downs and be taken out in passing situations. However, Weaver doesn't see it that way.
"He's a big guy that can collapse the pocket," Weaver said. "The way he collapses the pocket will help us (in pass rush).
"I think he has all the potential in the world to be a three down (player)."
Weaver was asked who he thinks can be the top pass rusher among the defensive linemen.
"I hope to have a tie between three guys (for sacks)," Weaver said. "But, I would rather have them lead in quarterback hits."
Part of the reason for the concern with Shelton (6-2, 339) is his size and his ability to hold up to the rigors of a NFL game, but Weaver disagreed.
"You turn on the tape of the Stanford game (in 2014)," Weaver said. "There were 94 defensive plays and he played (most of them) and he played as quick on the last down as he did on the first."
Another deficiency among draft experts was his slow 40-yard dash time at the NFL Combine in February. He was timed at 5.64 in the pre draft workout.
"His (40-yard time) doesn't concern me at all," Weaver said. "At the end of the day, put on the film.
"Put on the tape," he said. "He plays a lot faster than his 40 time (might show). "The most important thing is what type of fast (he is). There are a lot of 4.8, 4.7 guys that don't give the effort (that Shelton does).
"You can't measure someone's heart."
Cooper has the explosiveness from the inside and also should help in the pass rush. The Browns exchanged three draft picks to select Cooper with the 96th overall pick. In addition, to adding an additional seventh-round pick.
Cooper (6-4, 300) finished his career with 13 sacks and 31.5 tackles for loss, which is the eighth most in Washington State's history.
"Xavier (Cooper) is learning from Starks and the other vets," Weaver said. "Starks has been a tremendous leader for us."
The Browns return Desmond Bryant, Billy Winn, Hughes and Jamie Meder from last year's season finale roster to go along with a healthy Taylor, Armonty Bryant and Kitchen. Jacobbi McDaniel and Christian Tupou return from the practice squad.
The return of Taylor, Hughes and Kitchen fortifies the depth and with the additions of newcomers Starks, Shelton and Cooper, it is expected barring injury in the preseason the Browns will have some tough decisions deciding on who to keep on the final roster.
Weaver said he's glad he doesn't have to decide on who is on the final roster, a job held by GM Ray Farmer.
"We have a lot of guys playing really well," he said. "Ray Farmer will have some tough decisions to make (on roster cuts)."
Extra Points
Secondary coach Jeff Hafley is excited about his stable of defensive backs, led by Pro Bowl cornerback Joe Haden. Hafley sees Haden taking the leadership role in the secondary.
"It's time for Joe to raise the level for the team."
On Gilbert:
"I see a more consistent Justin Gilbert," Hafley said. "He's buying into the coaching. He's showing determination and he's competing hard.
"We're just taking it day to day with him," Hafley said. "I'm not looking back (on last year). Just moving forward."
New Guy: New P Andy Lee is wearing No. 8. Lee was booming the ball nearly 70 yards and the coaches moved the Pro Bowl punter acquired from the 49ers in a trade last week back to punt.
Lee has been to the Pro Bowl four times.
"He's more of a boomer," Pettine said. "We think his skill set works well with our gunners."
Pettine said Lee will also be the holder on place kicks.
Nothing new on Gipson: Pettine didn't want to talk about DB Tashan Gipson's absence. He was asked if Gipson will be at the mandatory mini camp next week.
"I know it is typical coach speak, but when he's back we'll welcome him back."
Quick Hits: LB Karlos Dansby was practicing after missing last week's OTAs...WR Brian Hartline and WR Dwayne Bowe were back at practice after missing some time last week. Bowe had tweaked a knee during practice...DB Jordan Poyer intercepted a pass from QB Josh McCown in 7-on-7 drills...DB De'Aunte Saunders intercepted a pass from QB Johnny Manziel intended for WR Rodney Smith
---