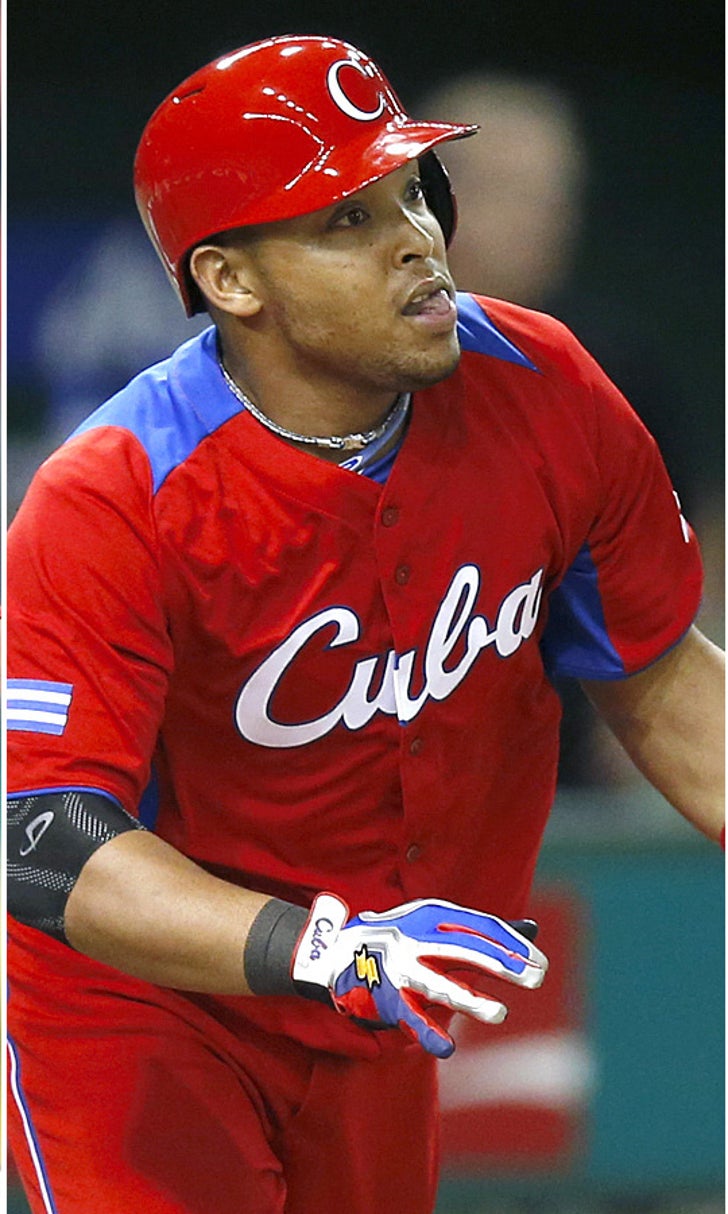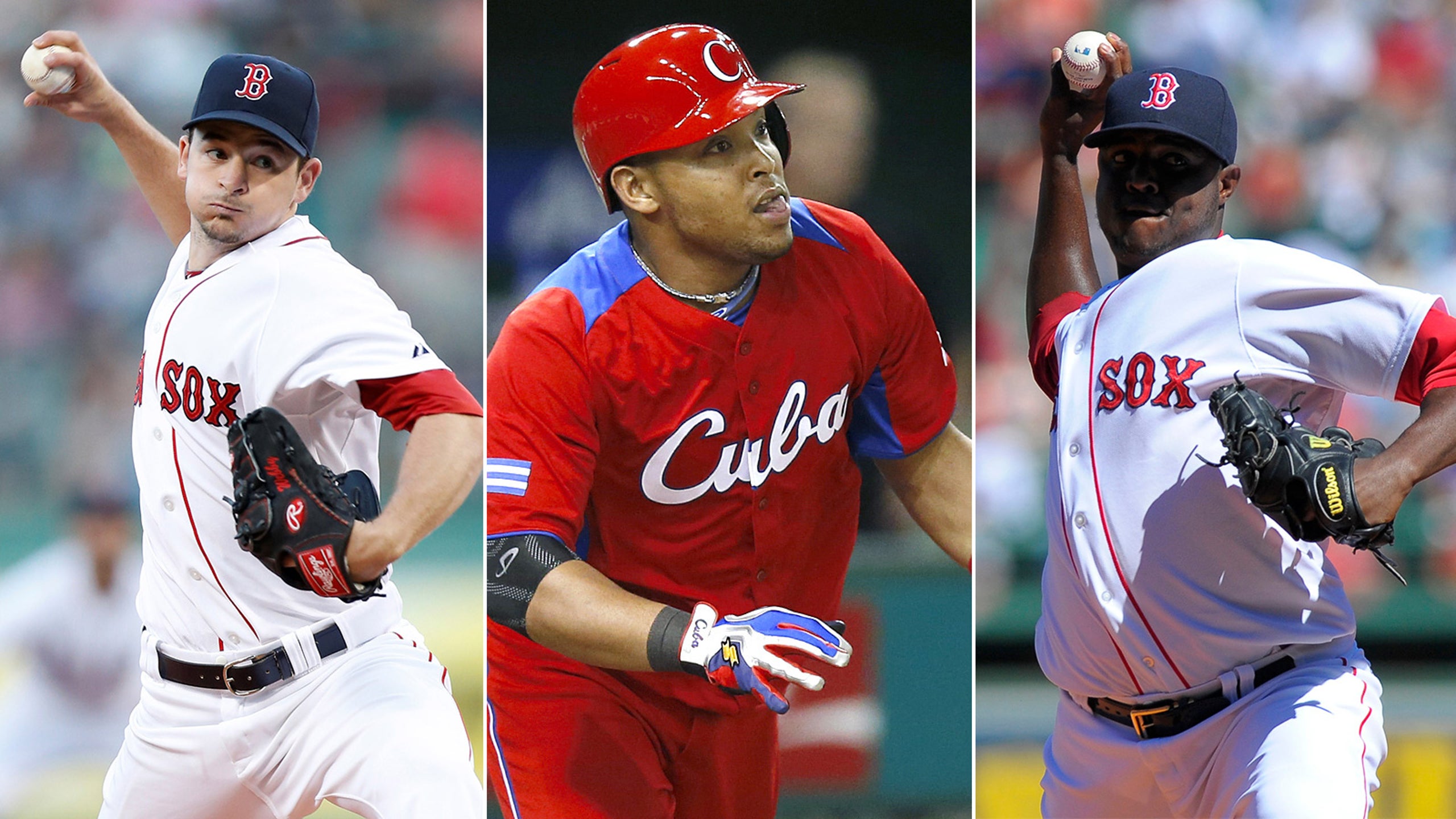 Diamondbacks follow off-season script: Big bat, smaller payroll, young arms
BY foxsports • December 16, 2014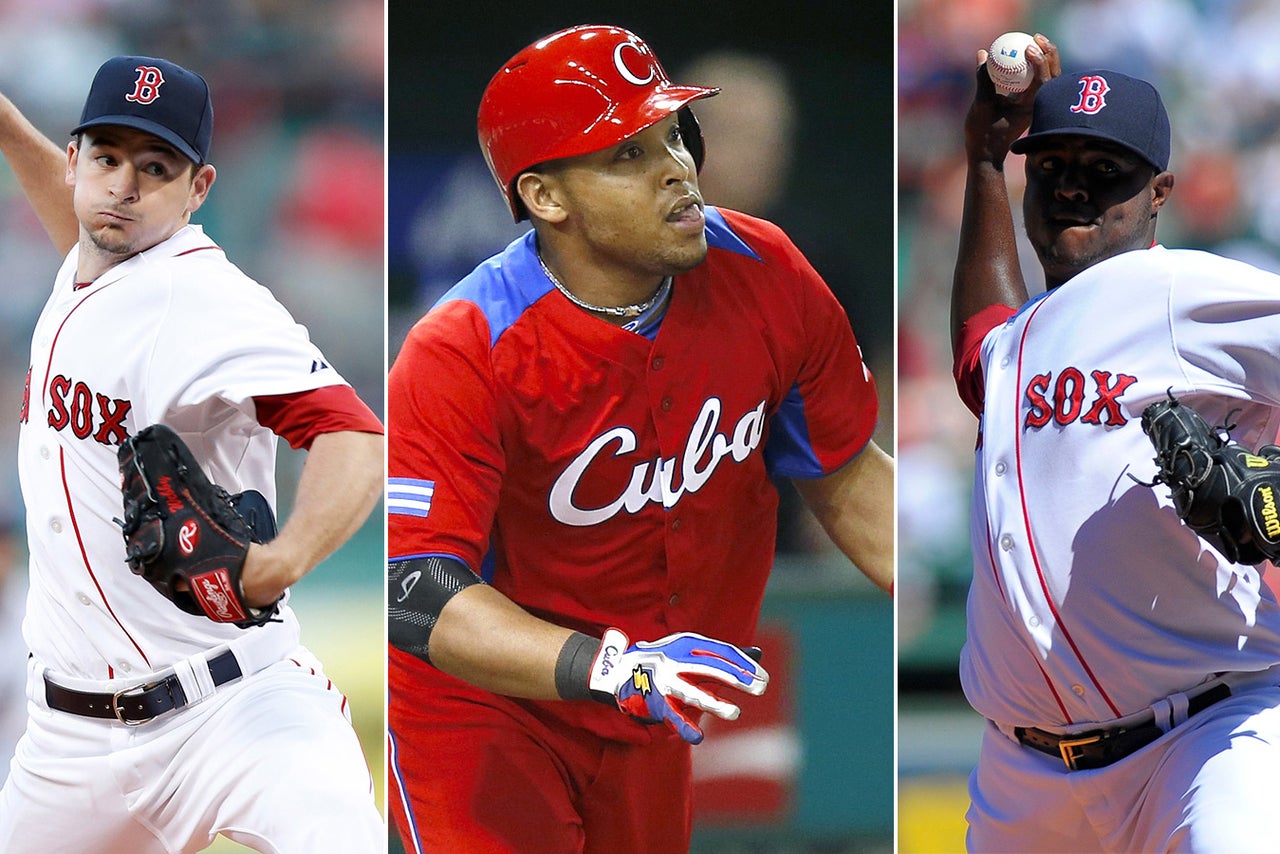 PHOENIX -- The Diamondbacks did not make the biggest splash at the winter meetings last week. Chicago's teams did that, both the south- and north-siders. New Los Angeles Dodgers' president Andrew Friedman found creative ways to rework his unwieldy roster, also.
But the D-backs were plenty busy in their own way -- sticking to the plan laid out by chief of baseball operations Tony La Russa and general manager Dave Stewart.
The D-backs made three major moves in three days in an attempt to distance themselves from an everything-that-could-go-wrong-did 2014 season.
The winter plan was to add a bat, shed salary and get younger and deeper, and the D-backs made inroads on all of that by announcing the signing of Cuban free agent Yasmany Tomas, trading catcher Miguel  Montero to the Cubs and adding four controllable pitching prospects in trades that cost them Montero, Didi Gregorius and Wade Miley.
Still on the radar are a catcher to pair with Tuffy Gosewisch and possibly a left-handed bat in the outfield.
Stewart added to the intrigue Friday when he said that the D-backs have discussed free agent right-handers Max Scherzer and James Shields, the two highest profile pitchers remaining in free agent pool since Jon Lester signed a six-year, $155 million deal with the Cubs.
The D-backs entered the offseason saying high-end starters were off limits, and adding Scherzer or Shields would seem to require them to trade another higher-priced veteran such as Aaron Hill in order to get the payroll relief necessary. Shields is believed to be seeking a deal worth perhaps $20 million a year; Scherzer, much higher.
The D-backs have shown nimbleness by signing Tomas and making four other offseason deals, including one for starter Jeremy Hellickson, so while adding a big-money starter is unlikely, it seems anything is possible. If the D-backs could swing either Scherzer or Shields to put at the top of the rotation, it would seem to signal they have fast-tracked their rebuilding timetable and hope to contend sooner rather than later in the NL West against the likes of the deep-pocket Dodgers and Giants, who have won three of the last five World Series. The Giants are among the teams rumored to have interest in Shields. 
If the offseason has shown us one thing, it is that uber competitors La Russa and Stewart are not afraid to make a move and accept some risk.
"It is difficult to go from 98 losses to 98 wins, but I don't think you give in on the potential that sooner rather than later we can be contenders," La Russa said at the winter meetings, giving a general overview of the team's thinking.
"If you have a good talent pool and they play tough and they play well, you win extra games. We have a nice young nucleus. There is a lot to build on. We have some quality veterans. I think what the winter is for is to create as much depth as possible."
The position player group seem set except for catcher, when the D-backs could target former Cubs starter Welington Castillo or free agents such as David Ross or former University of Arizona catcher Nick Hundley. Ross is rumored to be heavily considering the Cubs because of his association with Lester from their days in Boston.
If Tomas sticks at third base, the D-backs could start either Ender Inciarte or David Peralta in the outfield along with A.J. Pollock and Mark Trumbo. First baseman Paul Goldschmidt, Tomas and Trumbo would hit in the middle of the order. Chris Owings should start at one of the middle-infield positions, paired with veteran second baseman Hill or shortstop prospect Nick Ahmed, who is considered a major league-ready defender.
With Miley gone and Patrick Corbin not expected to return until perhaps June, the D-backs will not have a left-hander among the front four in a rotation that includes Josh Collmenter and newcomers Rubby De La Rosa, Hellickson and Allen Webster. Lefties Vidal Nuno, Robbie Ray and Andrew Chafin and righties Chase Anderson, Trevor Cahill, Daniel Hudson and Randall Delgado are in the mix for spots in the rotation. If nothing else, there will be no shortage of competition in March.
De La Rosa and Webster were acquired from Boston in the Miley trade and Ray was added from Detroit in the three-team trade that sent Gregorius to the New York Yankees. With that group and 20-year old Jeferson Mejia, acquired from the Cubs in the Montero deal, the D-backs have a stable of young, highly projectable arms. De La Rosa is under team control for four years, and the others are under control for the full six years. That nucleus does not include top minor league prospects Archie Bradley, Aaron Blair and Braden Shipley, who are likely to comprise three-fifths of the starting rotation at Class AA Mobile next year.
"It's not just adding starting pitching that can give us wins in 2015, but it's building up a group of guys that would be available to pitch that we would control for years beyond 2015," La Russa said.
Consider it done.
Follow Jack Magruder on Twitter
---