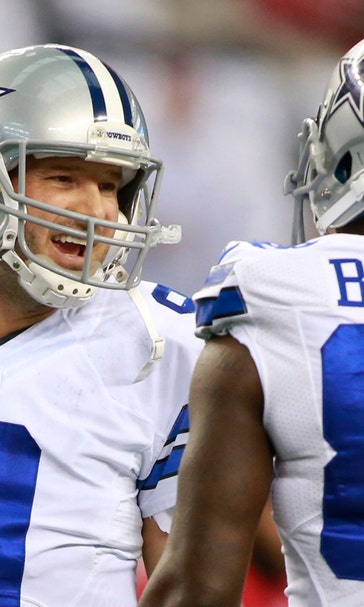 Dez Bryant: I've got Tony Romo's back
September 11, 2014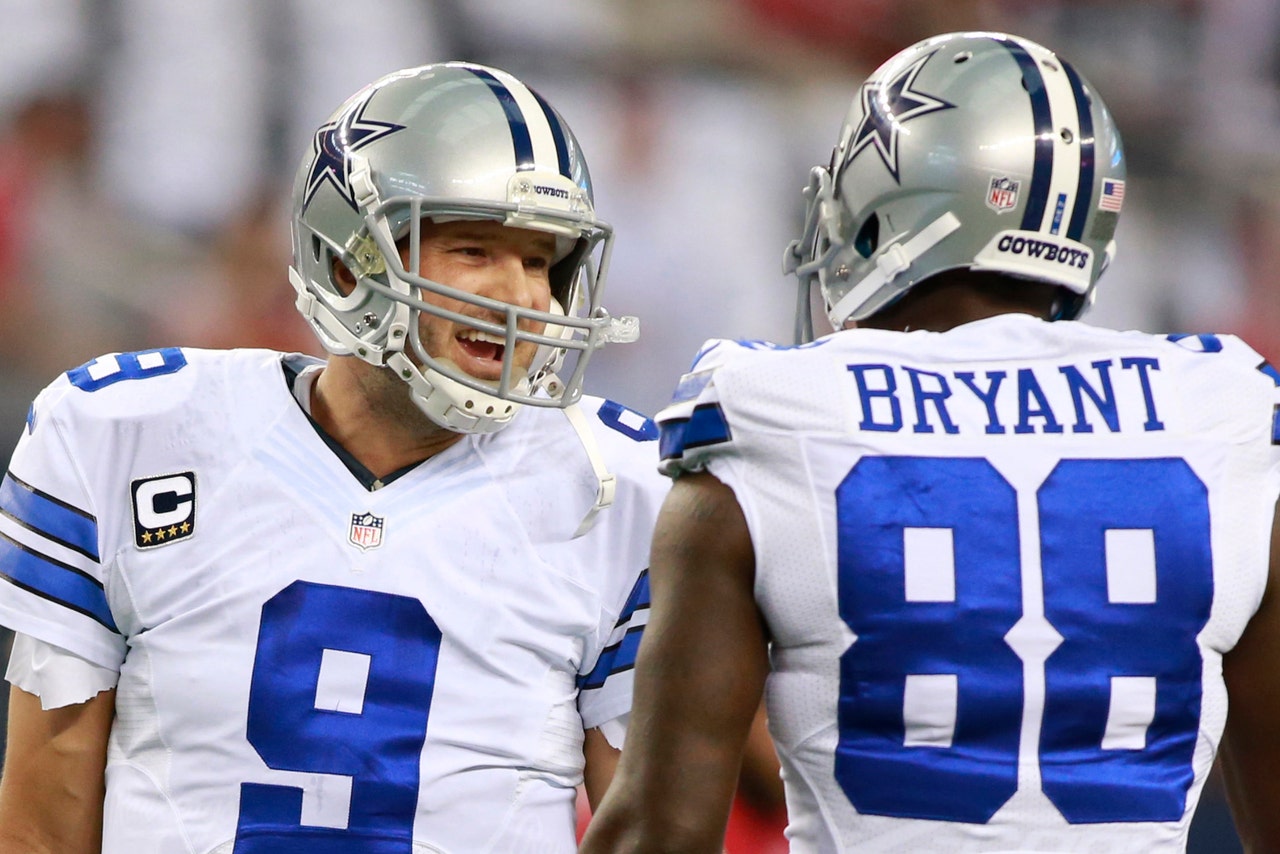 IRVING, Texas -- No matter how bad things get this season, don't expect Dez Bryant to throw Tony Romo under the bus after a poor outing.
It's been clear throughout Bryant's career that he's going to support Romo even after a three-interception performance like he had Sunday.
"Tony is the quarterback," Bryant said Thursday. "He's my quarterback and I'm going to forever uplift him the best I possibly can.
"In anything, I've got his back. If he did something wrong, I would say it to him. There's nothing that me and him, not only me and him but any of these guys, can't figure out what the issue might be. But like I said, it's my guy, man."
Romo has already said on multiple occasions this week that he has to be better than he was against San Francisco. His three first half interceptions helped the 49ers build a 28-3 halftime lead that the Cowboys never came close to overcoming.
So what makes Bryant confident that Romo will bounce back?
"The way we've already done, the way we're out here working," Bryant said. "We let that stuff go away and work on the positive. We're all trying to figure out the best way we can beat [Tennessee].
"We just had a slow start and I think we're speeding up."
---