Devin Booker says the Suns are finally 'moving in one direction'
BY foxsports • October 5, 2016
After just one season, Phoenix Suns guard Devin Booker has already established himself as one of the NBA's emerging stars.
The 19-year-old former Kentucky Wildcat already has one of the most lethal jump shots in the league. He led all rookies in free throw percentage, was fourth in scoring and sixth in assists, and was arguably one of the few bright spots on a Suns team otherwise hampered by management changes, injuries and locker room turmoil. 
We sat down the Booker to talk about moving the Suns in a new direction under the leadership of new head coach Earl Watson, which of his teammates he wants to dunk on in the near future, and his obsession with the "Call of Duty" video game franchise. 
Here Booker's interview with FOX Sports in audio form:
And also transcribed below (paraphrased for readability):
FOX Sports: I'm not going to sit here and condone losing, but was the way last year played out (with all of the injuries to starters) a blessing in disguise for this Phoenix Suns team?
Devin Booker: Yeah, I'd definitely say it was a blessing in disguise because we got to develop our youth. Myself, Archie Goodwin, Alex Len, T.J. Warren before he got hurt --€" I think the best teacher is the experience. It was unfortunate all those guys got hurt, but I got thrown into the fire right away and got the opportunity to play, and that is a completely different experience than sitting on the bench. Once I got that chance to play, I never wanted to look back. And that's what I did.
FS: You obviously can shoot. Was there something specific this summer you worked on to help round out your all-around game?
DB: In the weight room, working on my body. When I first started getting run last year, no-one really knew about my game, so I was able to get open shots, layups, things like that. Once people figured out I could play a little bit they started putting their best defenders on me, and these are grown-ass men. I was still 18, 19 years old at the time, so they were pushing me around a little bit. So I decided to bulk up a bit. I did a lot of yoga, admittedly, too.
FS: What's it like running alongside a bunch of fellow Kentucky Wildcats? Does it make you closer or is there a little competition since not all of you went to school at the same time?
DB: It's actually fun. Kentucky only recruits the type of guys we are: competitors. We're all good guys, but when we step on the floor we only have one goal: to win. The NBA definitely takes notice of [UK players'] competitive nature and winning spirit.
FS: Do you like the sleeved jerseys the Suns wear all the time?
DB: Before I got to the league, I didn't like them. But honestly, now, it doesn't really bother me. I see LeBron playing with 'em and ripping the sleeves off and whatnot, but it's just one of those mental things that it only bothers you if you think about it.
FS: What's the biggest philosophical difference you've noticed from your first head coach (Jeff Hornacek) to the current one (Earl Watson)?
DB: No disrespect to Coach Hornacek --" I love him as a coach and a person -- but when Earl took over, the whole team all of a sudden had a family mindset. When Coach Hornacek was here, it was probably unfair to him, players didn't want to be here, people not getting along in the locker room, things like that. But once Coach Earl took over, he eliminated all of that. We started moving in one direction. He made us realize that we can't move forward unless we do it together. We actually spend our free time together now; we're required to be on the court together, but it's the off-the-court stuff that's really made us a special unit.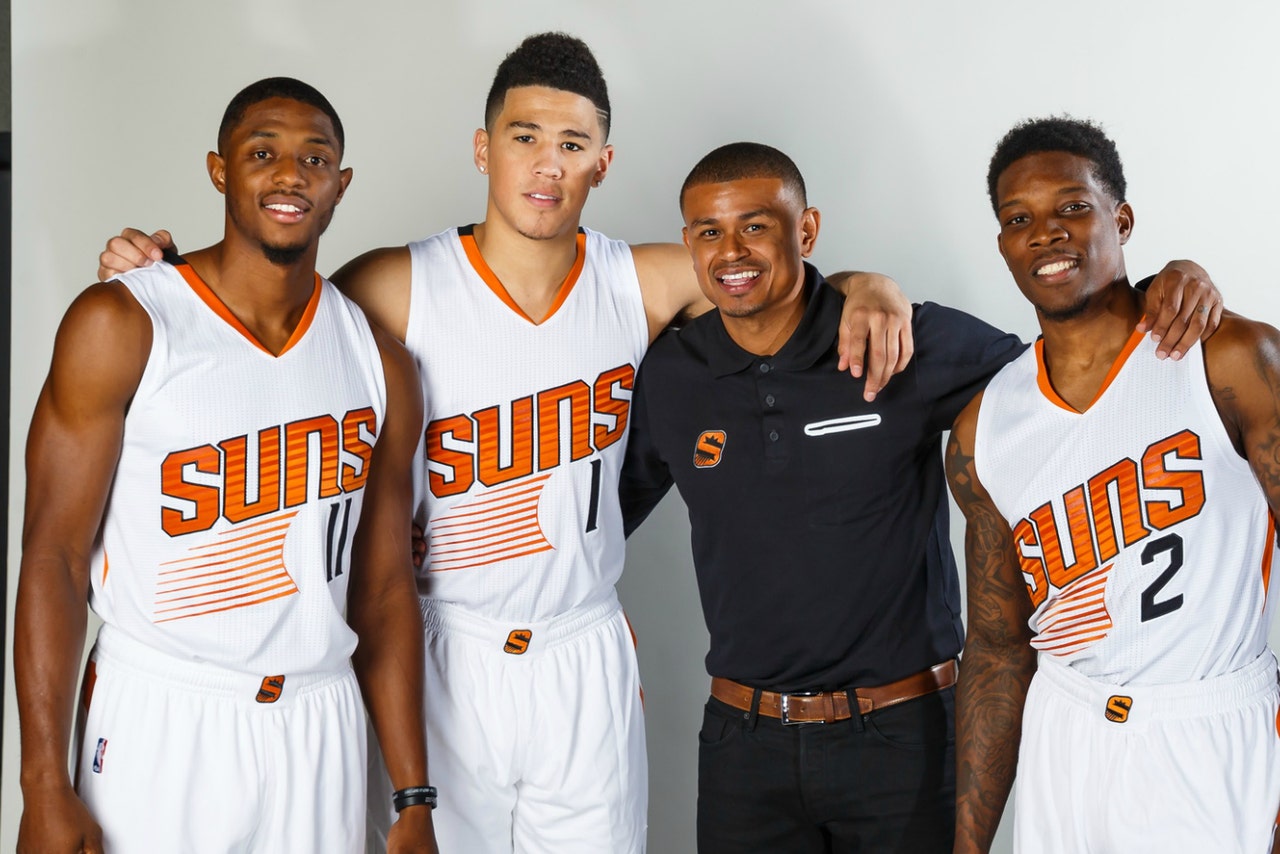 FS: Rapid fire time. You ready?
DB: Let's do it.
FS: If you could poster dunk on someone ... ANYONE ... right now, who would it be?
DB: My teammate Tyson Chandler. ... I haven't done it yet. He's been defensive player of the year. He's got a gold medal. He's an NBA champion. Tyson Chandler is my answer.
FS: Finish this sentence for me: The best basketball movie of all-time is ...?
DB: "Space Jam."
FS: Who was your favorite player growing up?
DB: Rip Hamilton. ... I was raised in Grand Rapids, Michigan, so I was a huge fan of the Pistons at the time. I don't know if it was the mask or the way he moved without the ball .... but it was definitely him.
FS: Do you have any quirky pregame rituals?
DB: Nothing special, but I always put my left shoe on before my right.
FS: Who is the last NBA player you want to see in a dark alley at 2 a.m.?
DB: Tony Allen.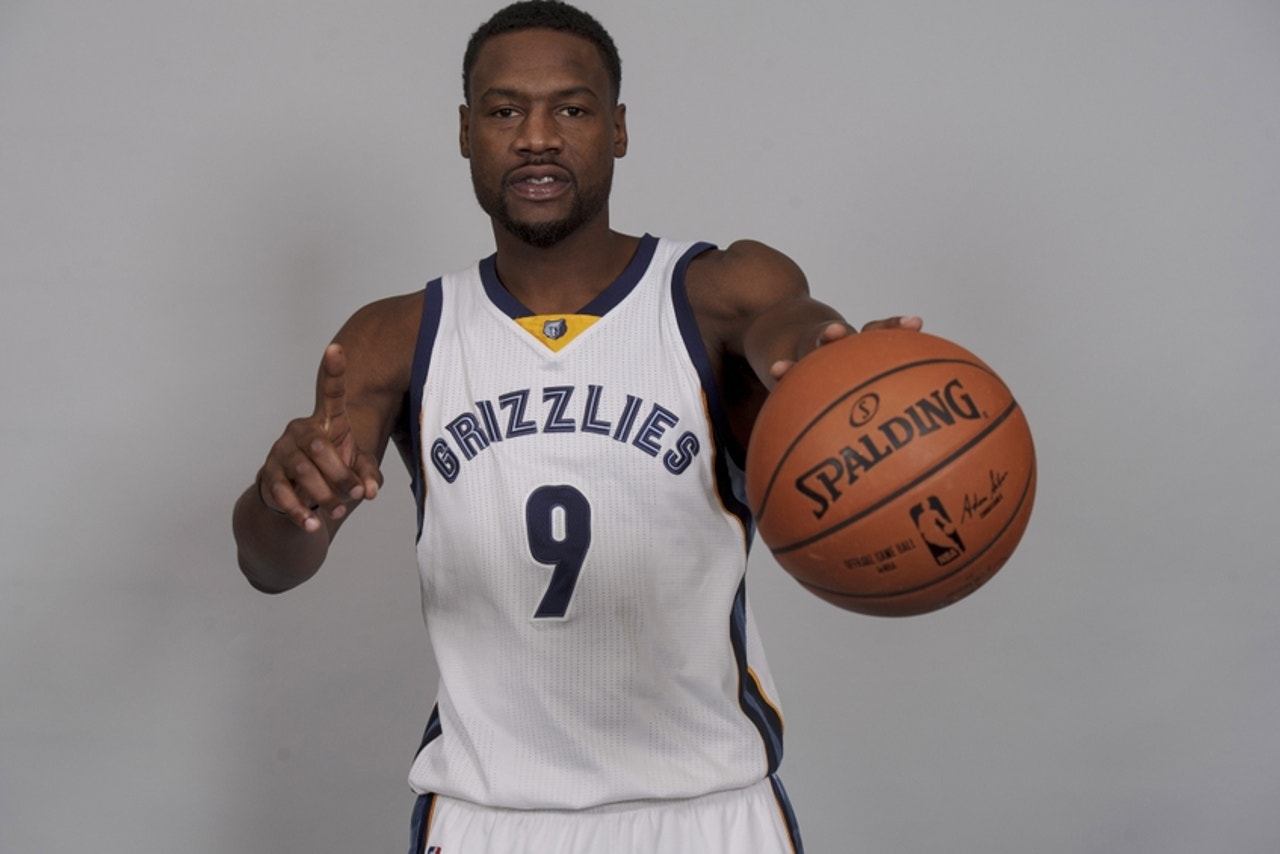 FS: The best show on TV right now is ...?
DB: I don't watch much TV at all, but, I did like "Narcos" on Netflix a lot.
FS: What was the last song on your iPod before practice today?
DB: Old school Jay-Z. The Blueprint. "U Don't Know."
FS: If you could pick one female to sit courtside opening night to watch you play -- who would it be?
DB: That's easy. Beyonce. Without Jay-Z, preferably.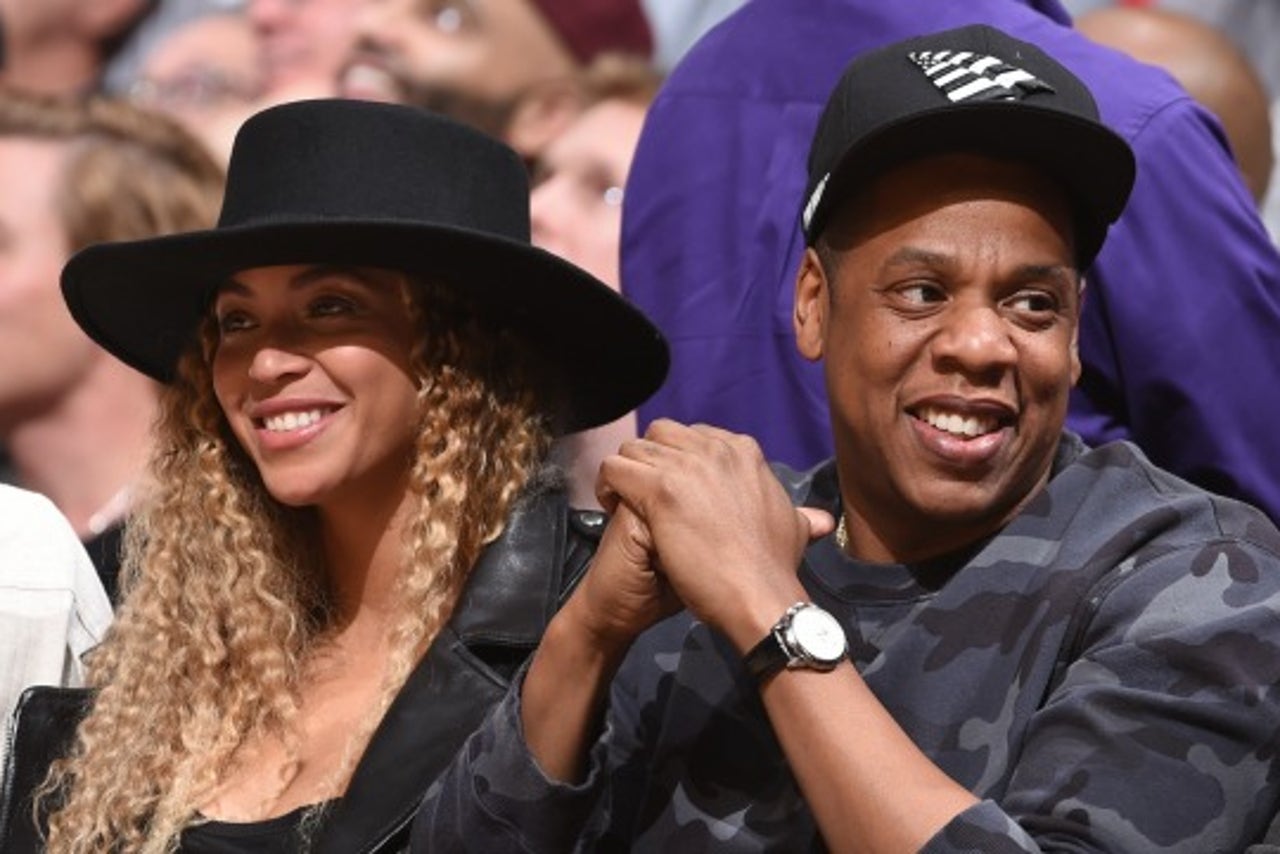 FS: What's the best Gatorade flavor?
DB: Lemon-Lime.
FS: Let's say you die and go to heaven. God is standing right there and says you can ask him any question. What is your question?
DB: Is Tupac really dead?
FS: You mentioned that you and a lot of your teammates are big Call of Duty fans. Have you played Andrew Wiggins yet? He is supposedly the GOAT among NBA players.
DB: I haven't, but I posted a screenshot to Twitter of a death match where I had 53 kills and one death, and then everyone kept @-ing me how he had got more than 100 playing domination or something. We're gonna have to set up this 1-on-1 sometime.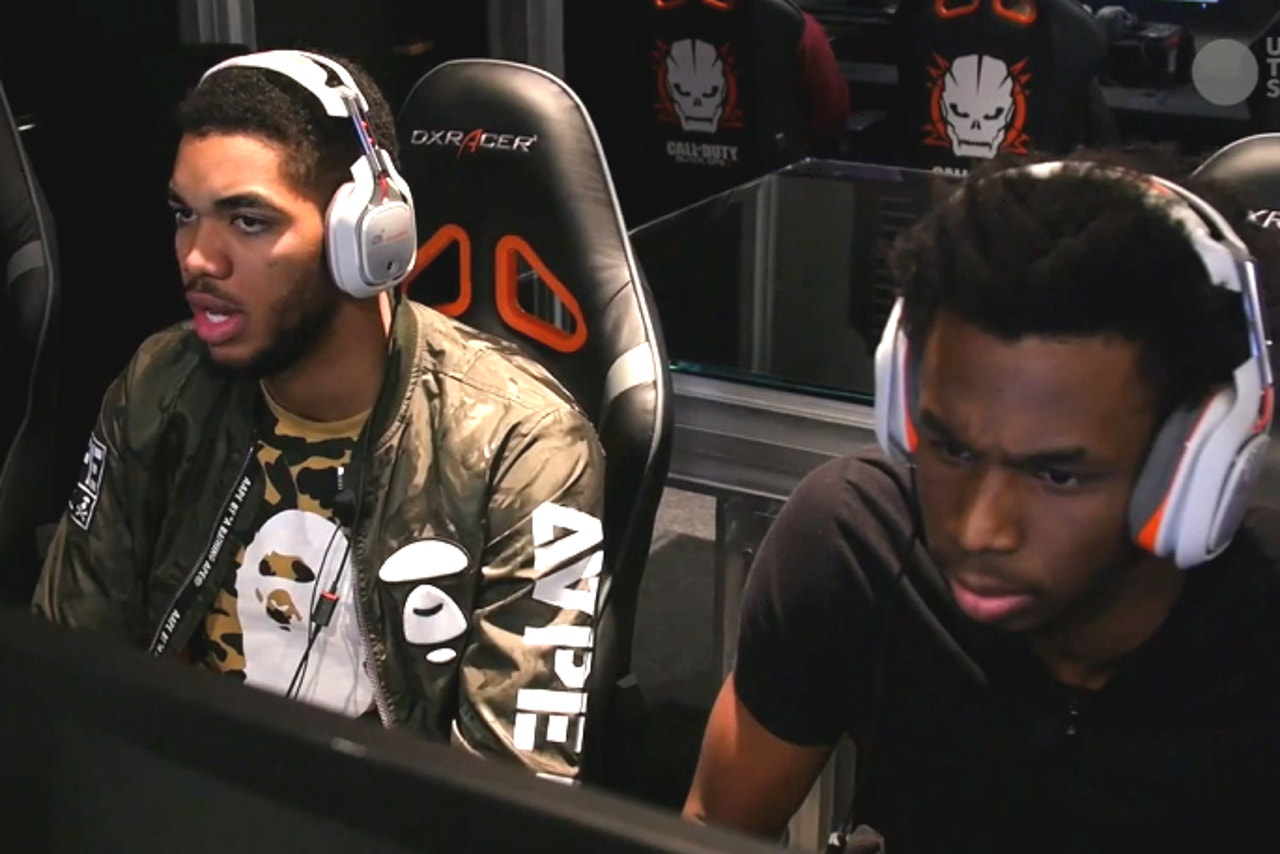 FS: Wow, so you're actually good. What kind of player are you:" are you running around like Rambo or being like the NBA Devin Booker and sniping from 30 feet?
DB: Oh I'm definitely much more aggressive in the game. I don't really sit back. I run up on people and still keep a solid 2:1 kill-death ratio.
FS: This game is absurdly popular within the NBA player circle. What makes it so popular? Why play this over a game like Halo?
DB: It's just something I grew up with. It's more realistic, especially Modern Warfare ... it's the first thing myself, Archie, and everyone else on the team plays before jumping into multiplayer. We take it on the road with us and play in the hotels at night -- I pack up my whole PlayStation, it's got its own separate bag and everything. The hype is real.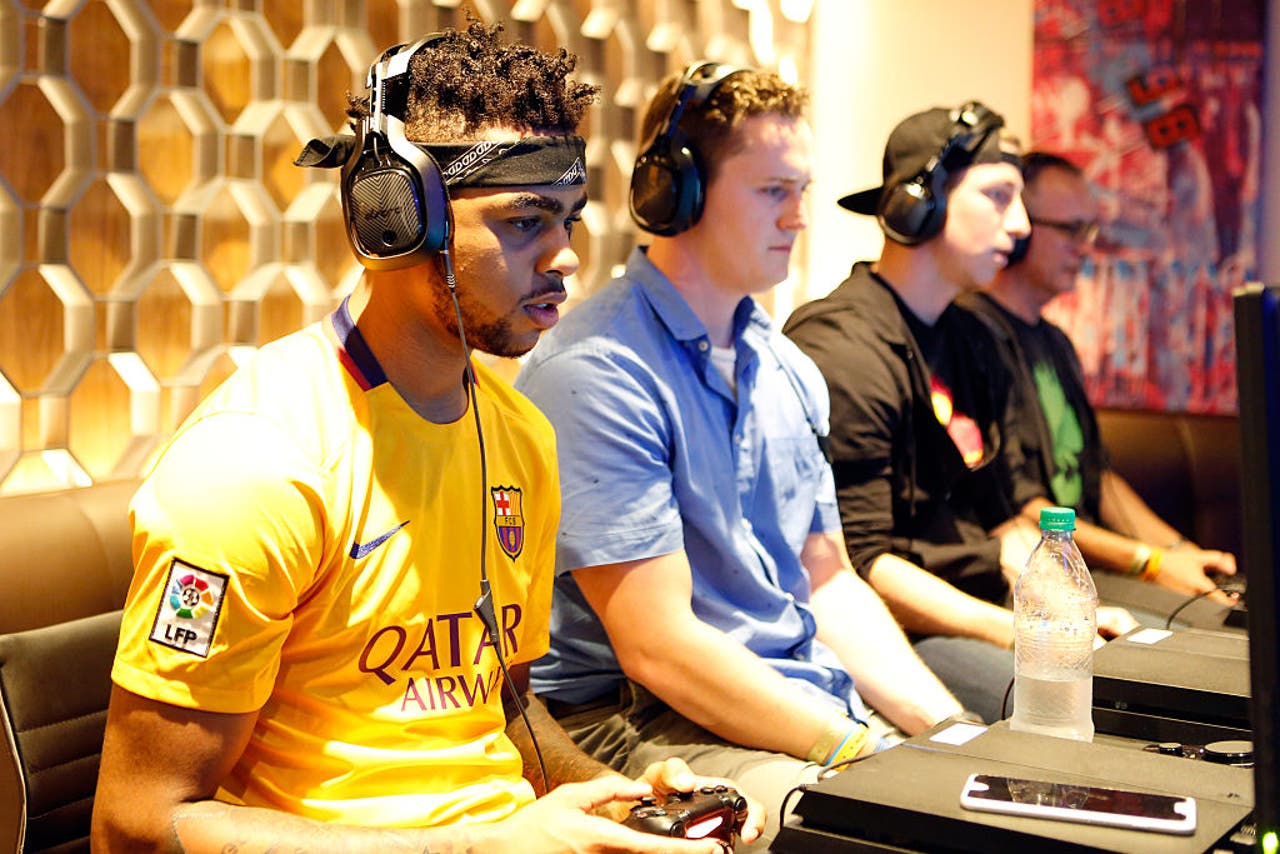 ---