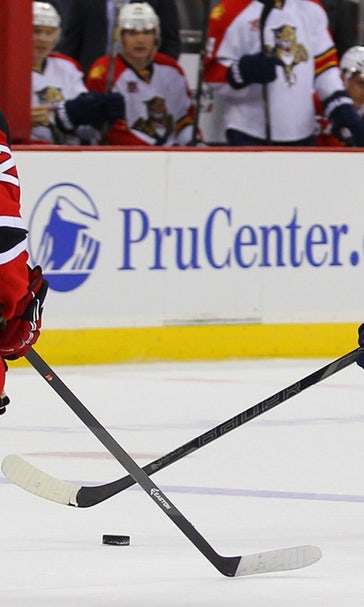 Devils at Panthers game preview
March 14, 2014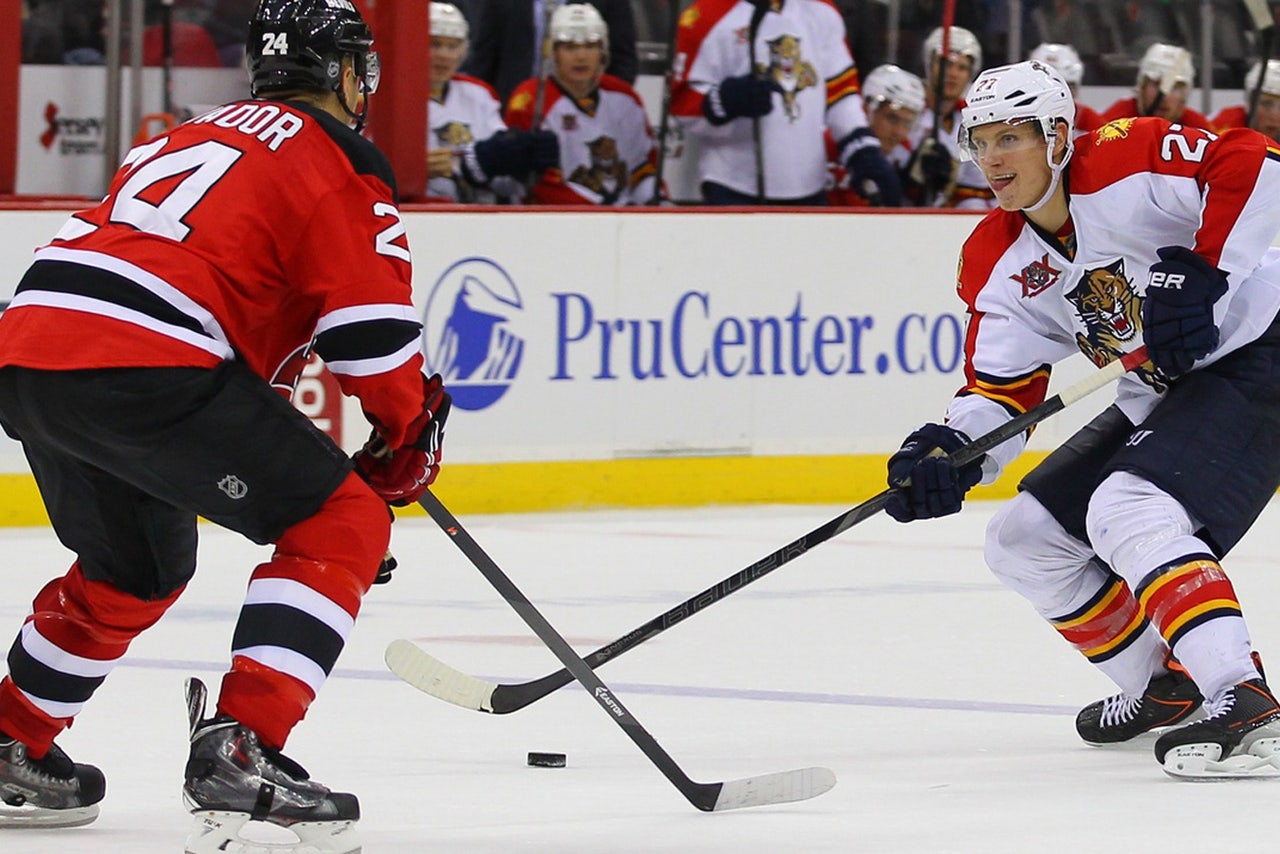 TIME: Friday at 7:30 p.m.
TV: FOX Sports Florida
The New Jersey Devils have climbed into contention behind a solid two-week stretch.
Facing the struggling Florida Panthers could help them stay hot.
After spending several years together in Vancouver, Cory Schneider could be opposed by Roberto Luongo when the visiting Devils try to continue their recent success against the Panthers on Friday night.
New Jersey (29-24-13) has averaged an Eastern Conference-best 4.0 goals in going 5-2-0 since the Olympic break. Martin Brodeur made 30 saves and 42-year-old Jaromir Jagr scored the go-ahead goal 7:42 into the third period in Tuesday's 2-1 victory at Philadelphia, moving the Devils two points behind the Flyers for the second wild-card spot.
''We're definitely in a better position than we were two weeks ago,'' Brodeur said. ''It's so hard with teams still in front of you and teams still behind you. You kill yourself looking at the possibilities. You just have to do your thing and win your games, and you hope somebody is going to stumble. At the end of the day we are going to need some help. Right now we have to help ourselves.''
While Brodeur has regained his job as New Jersey's No. 1 goalie, the Devils will turn to Schneider in the first game of a back-to-back. Schneider, set to play for the first time since allowing a career-worst seven goals in last Friday's 7-4 loss at Detroit, is 2-3-2 with a 2.84 goals-against average in his last seven starts.
''It gives Marty an extra day of rest,'' coach Pete DeBoer said. ''And we want to get Cory back in there. I didn't want Cory to sit very long. He's capable of getting on a roll for us, too.''
Schneider is 2-0-0 against Florida after making 29 saves in a 2-1 overtime win Jan. 11. The Devils have allowed just 11 goals during a 5-0-1 stretch against the Panthers (24-35-7), including playoffs.
Schneider is likely to see a familiar face across the ice in former teammate Luongo. Luongo earned a pair of wins opposite Schneider while with the Canucks in October before getting traded.
''A lot's happened since then,'' Schneider told the Devils' official website. ''I'm sure it was strange for him to see me in a different jersey, but it'll be strange for me to see him in a different jersey.
''He's an elite goalie in this league and he's going to give them a chance to win every night, so we have to be really sharp against him.''
Luongo is 1-2-0 with a 2.36 GAA since joining Florida. He has recorded a 0.98 GAA and three shutouts during a six-start winning streak against New Jersey.
Luongo could be back between the pipes after fellow newcomer Dan Ellis yielded all five goals in Thursday's 5-4 loss at Tampa Bay, Florida's third consecutive defeat. The Panthers, who blew two one-goal leads in the first period, fell behind 5-2 before scoring twice over the last 65 seconds in regulation.
''We responded. I thought it was really good energy coming out,'' said coach Peter Horachek, whose team has surrendered 4.0 goals per game during a 3-11-0 slide. ''We didn't quit. We just kept pushing.''
Center Nick Bjugstad notched two assists against the Lightning, giving him nine points in as many games.
---