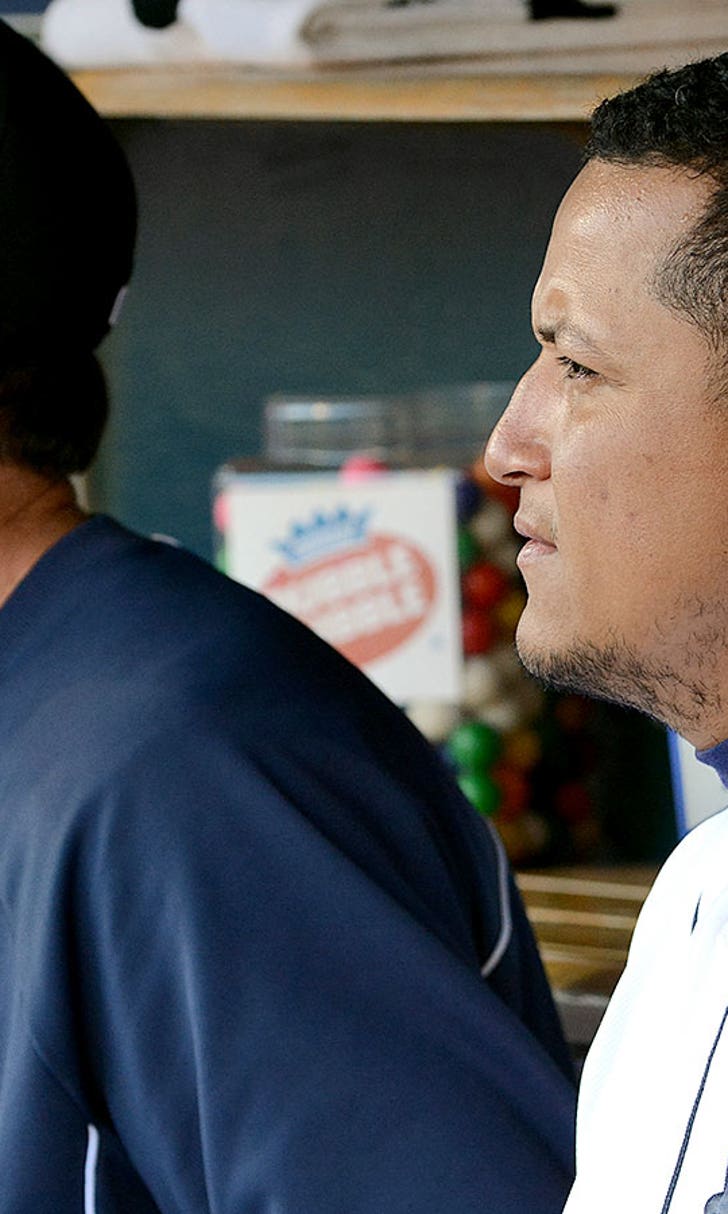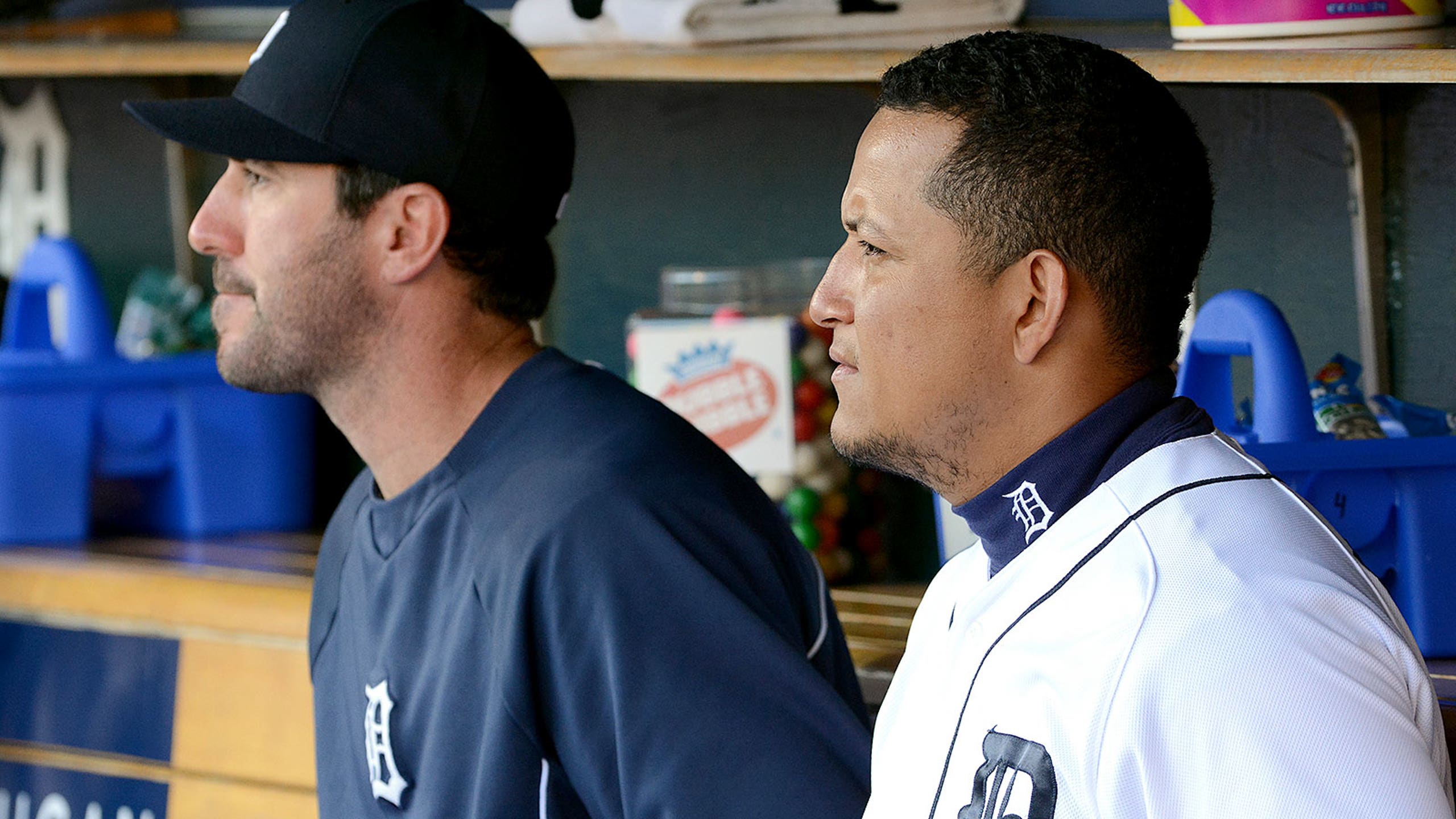 Detroit Tigers' dilemma: Rebuild for future, or reload for 2016?
BY foxsports • August 21, 2015
Two weeks ago, the Detroit Tigers essentially fired long-time general manager Dave Dombrowski. Despite four consecutive division titles -- a streak that will end this year, of course -- and a lot of success over the past decade, Dombrowski was unable to bring a championship back to Motown, and with the Tigers'€™ window closing and the team struggling, ownership decided to make a change. Now, it will be up to new GM Al Avila to improve a roster that is starting to show signs of age and decline.
The first step in retooling is to determine what you have. The 2011-15 Tigers were known for great offenses, great starting pitching and terrible bullpens and defenses that let down their star hitters and pitchers at the worst times. During their best years, the Tigers scored runs like few others, and their starting pitching was as good as it gets, but aging and departed stars have taken their toll. So the 2016 Tigers will be missing some key components that formed that foundation. Max Scherzer is now in D.C. participating in the tire fire that is the Nationals' season, David Price is busy attempting to free Blue Jays fans from two decades plus of a playoff-less existence, and Yoenis Cespedes now spends his time demonstrating to Mets fans that when you hit a ball with a bat sometimes it can go far.
Scherzer is signed long term in Washington, and Cespedes and Price are going to command hundreds of millions of dollars on the free-agent market, making a return to Detroit questionable at best. To offset some of the decline in pitching, the Tigers improved their defense this season mostly by adding a healthy Jose Iglesias. This is no longer a team that betrays its pitching staff with poor fielding; these days, they're just giving up runs because their arms aren't that good anymore.
As for finances, the Tigers have $111.8 million committed to seven players next season, only five of whom will be on the club (they owe the Rangers $6 million of Prince Fielder'€™s contract and Joe Nathan will get a $1 million buyout on his $10 million option). What'€™s more, the Tigers are going to have to pay J.D. Martinez a big raise in arbitration, and role players like Iglesias will also require above-the-minimum salaries as first-time arbitration qualifiers. Just keeping those players will cost another roughly $15-$20 million, so the Tigers could be on the hook for about $130 million to just 10 players. This means spending $25-30 million on a top-tier free agent is going to be very difficult unless they are about to dramatically expand their payroll.
So the Tigers need to improve their bullpen and strengthen their rotation, and adding a bat who can also field some wouldn'€™t be a bad idea either. The question is, can they afford to acquire those assets on the free-agent market, or do they need to be more circumspect and move assets around through trade?
But there'€™s an even greater philosophical divide. The Tigers five highest-paid players will be 33, 33, 37, 32 and 34 next season. That screams all-in to me. The Tigers have to decide if they want to go all-in on 2016 or if they want to start re-building from within immediately. The trades at the deadline -- Price for Daniel Norris and two other near-ready MLB arms, plus Cespedes for Michael Fulmer and a lower-level pitching prospect -- would indicate that the team knew it needed to fill out its rotation on the cheap, since it didn't have the internal pieces to put a competitive team together without getting some help from guys who can't negotiate their salary on the open market.
For years the Tigers have had a philosophy of "go big or go home"€™ and then they'€™ve gone home. Justin Verlander'€™s recently improved pitching and Miguel Cabrera'€™s recently improved health bode well for 2016, but with their contracts in addition to that of Victor Martinez on the books, they'€™re there for the long haul, whether they perform or not. Ultimately, Avila will have to put a team around them that is simultaneously expecting greatness from them, but able to pivot toward the future should that greatness not come.
Building a winner from within will take longer than grabbing big-name free agents, but it'€™s possible Avila will receive orders from ownership to damn the torpedoes and start throwing money around. Trade for Aroldis Chapman, sign Johnny Cueto and Alex Gordon, and start printing World Series tickets; that's what we might have expected the Tigers to do under Dombrowski, anyway. With health and career-level performance from the big names already on hand, it would not be difficult to see the Tigers, with a few prominent additions if not those specific ones listed above, making a strong run in 2016. The problem is health and career-level performances haven'€™t been the norm for Detroit'€™s group of big money players this season, so it'€™s not clear that adding a David Price, Cueto, Gordon, Jason Heyward or whomever would be worth the cost to do.
Because Avila doesn'€™t have a ton of financial flexibility, nor does he have much in the way of prospects to play with, trades might prove difficult, as the Tigers probably can't take on big salaries or provide enough young talent to entice other teams to give up their low-cost productive players. If the Tigers are going to make some deals this winter, they're probably going to have be value buys, where the team identifies a player it likes who the market might not appreciate, or perhaps find a guy who it thinks could develop in Detroit quicker than he has with his current organization.
No matter the direction the Tigers pick, they'€™re going to have to do some rebuilding in the near future. The question is whether to start now or to put it off for another year for one more run at the trophy with the big boys. Typically, people in my chair might advocate for starting the rebuilding process now, especially since the Tigers have already made some moves in that direction, but the more I think about it, the more I think that would be a waste. Cabrera, Verlander, Martinez and Sanchez either haven'€™t been on the field or performed up to their capabilities this season, but that doesn'€™t necessarily mean they won'€™t in 2016. And winning is going to be next to impossible if those guys don't play well anyway, so perhaps they're best off giving this group one last shot to see if they can bounce back before they fully pivot toward the future.
Balancing the present and future is tricky, and the Tigers smartly aimed for players who could help them in 2016 when dealing their stars at the deadline. If they can get production from a few of the newly acquired pieces and surround their current core with higher-performing role players, they can perhaps stave off the full rebuild for one more year -- giving Cabrera, Verlander and the rest one more shot at a championship before they hit the wall. It's going to take a deft hand to rework this roster into a 2016 contender, but with enough creativity this offseason, the Tigers could be back in the postseason hunt next year.
---
---