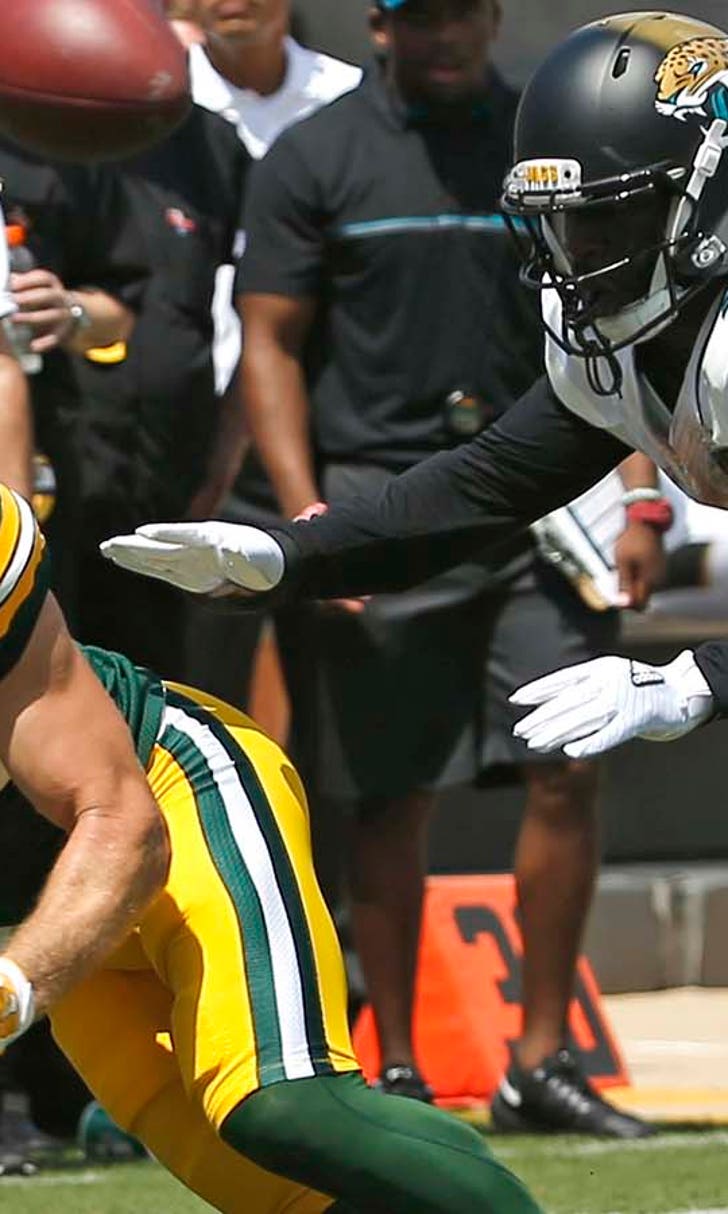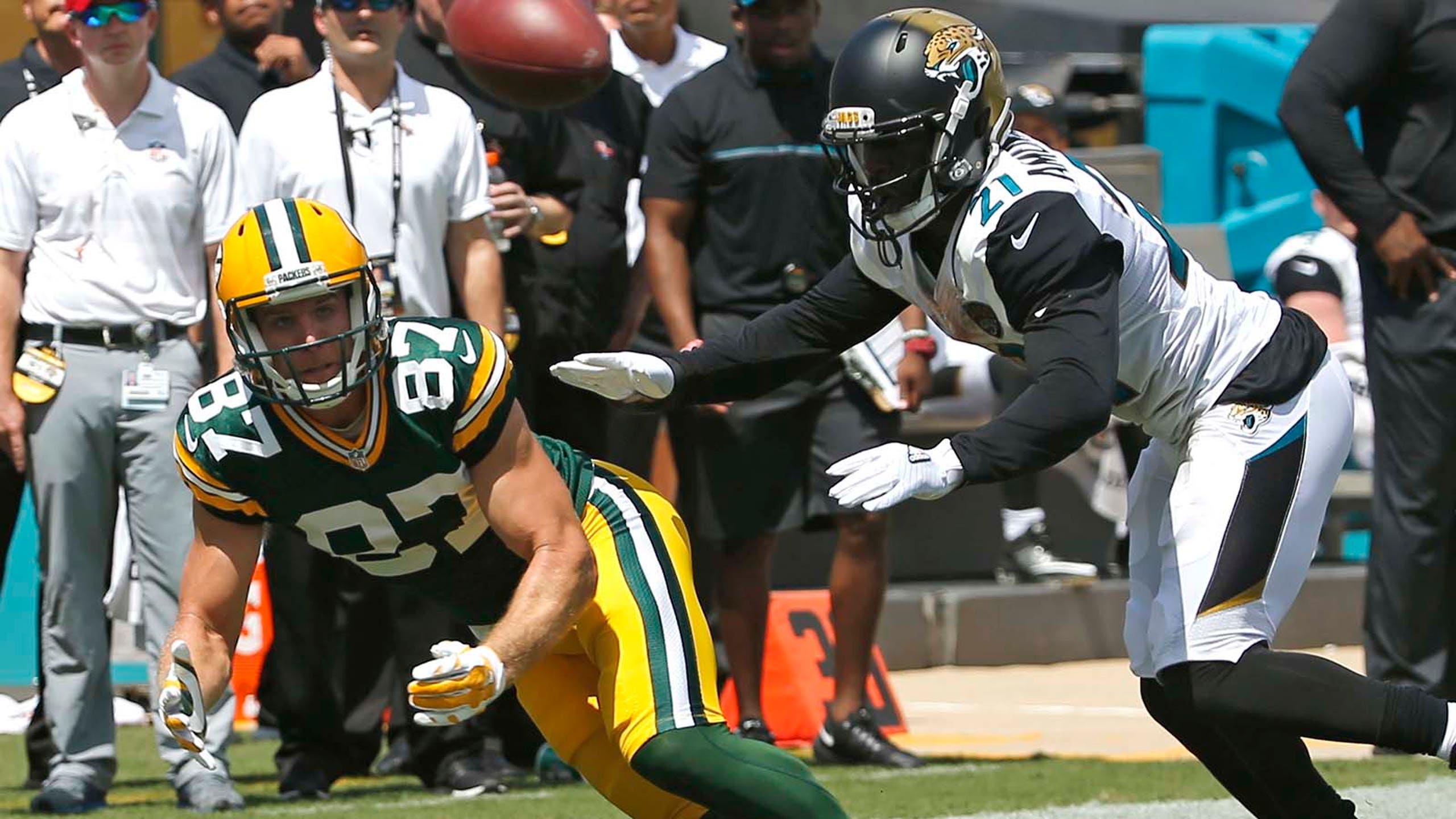 Despite early concerns, Packers' Nelson hasn't missed a step
BY foxsports • October 6, 2016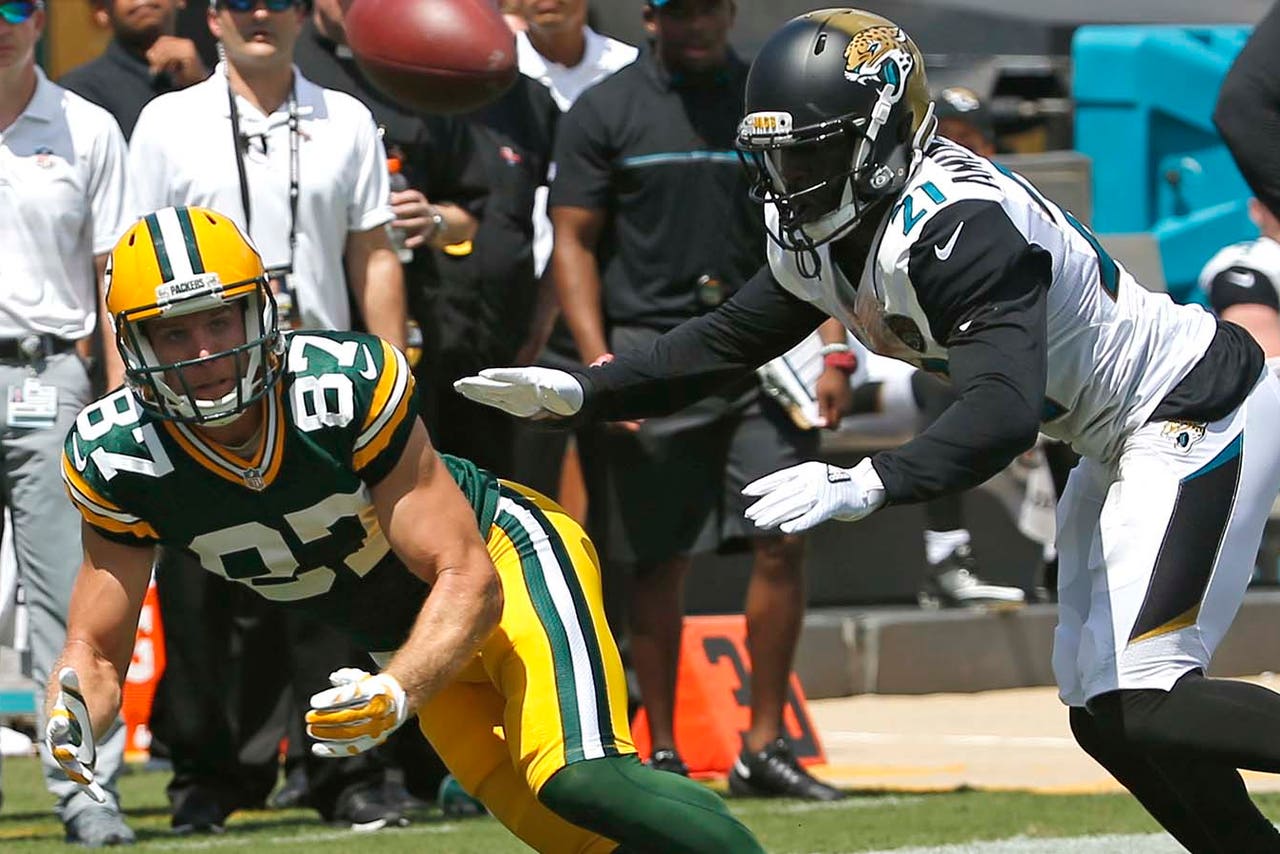 GREEN BAY, Wis. -- Receiver Jordy Nelson is gradually rounding back into pre-injury form for the Green Bay Packers.
With four touchdown catches in a season's first three games for the first time in his career, Nelson doesn't appear to have missed a step.
But it has been a work in progress overall for the Packers, especially after coach Mike McCarthy took a cautious approach with Nelson and kept him out of preseason action.
"Frankly, I think we made it difficult on Jordy. I think expectations on him were unrealistic, for him to come out of the preseason and think he's going to go down to (the season opener in) Jacksonville and perform," McCarthy said this week. "I think he's exceeded the reality that I had for him."
But McCarthy's restraint was understandable.
Nelson arrived in camp having made a full recovery from a right ACL tear, an injury that knocked him out for the 2015 season.
But he also started the preseason with what he described as a minor issue in his left knee . It was concerning enough to the coaching staff that Nelson only started practicing with about a couple of weeks left in training camp.
Nelson doesn't think that McCarthy made his return difficult at all.
"I think my body made it difficult with what happened and some extra stuff we had to do. I think we did what we needed to do to be ready for Week 1," Nelson said on Wednesday after practice.
Following a bye last week, Green Bay is preparing to host the New York Giants on Sunday night.
That 27-23 win over the Jaguars was played in sweltering, 90-degree heat, not exactly ideal conditions for Nelson to play in his first regular-season game in more than a year. He finished with six catches for 32 yards and a score .
"I mean, who knows what Week 1 would have been like if it wasn't in Jacksonville," Nelson said. "It might've been different. But we've progressed and I'm very satisfied with how it's turned out and we're continuing to grow."
The connection between quarterback Aaron Rodgers and Nelson returned in the Week 3 win over Detroit , when Nelson had six catches for 101 yards and two scores. That rapport has been honed over years of work together between two of the team's elder statesmen.
If the Packers can maintain that vintage form, the turning point for the offense might have come with 2:49 left in the first quarter of the Lions game. On first down, Rodgers found Nelson up the right seam for a 49-yard gain on first down.
It's the kind of big play that the Packers were pulling off with regularity in Nelson's last healthy season in 2014.
"I think he looked pretty good last game ," Rodgers said. "Very cerebral, smart, great second, third reactions. He's a big time player for us and we're excited he's back and being productive."
The slow start this season -- at least by Packers standards -- made hardcore fans nervous. The conventional wisdom around the league was the Packers' offense would return to form as soon as Nelson started catching passes again from Rodgers.
Nelson would give the offense the deep threat it desperately needed. That would relieve the extra attention placed on Randall Cobb, who excels with making tough catches in traffic.
Younger receivers such as Davante Adams and Ty Montgomery would take their next steps in development to add variety and depth.
While Nelson never placed the expectations of being an offensive savior on himself, he was aware of them. The nine-year veteran never judged his progress by catches or receiving yards.
"So me personally, the way I feel throughout a game, the way I feel on Monday when we come in after a game, how the body recovers by when we practice on Wednesday, I think that's what a lot of it is," Nelson said, "and it's gotten better and to be honest with you, I wish we didn't have a bye week."
NOTES: McCarthy ruled out Sam Shields (concussion) for Sunday, the third straight missed game for the cornerback. ... S Morgan Burnett (groin) and LB Clay Matthews (ankle/hamstring), along with DT Letroy Guion, DE/LB Datone Jones, who each have knee injuries, took part in practice again on Thursday after all four key players missed the Lions game.  
---
---