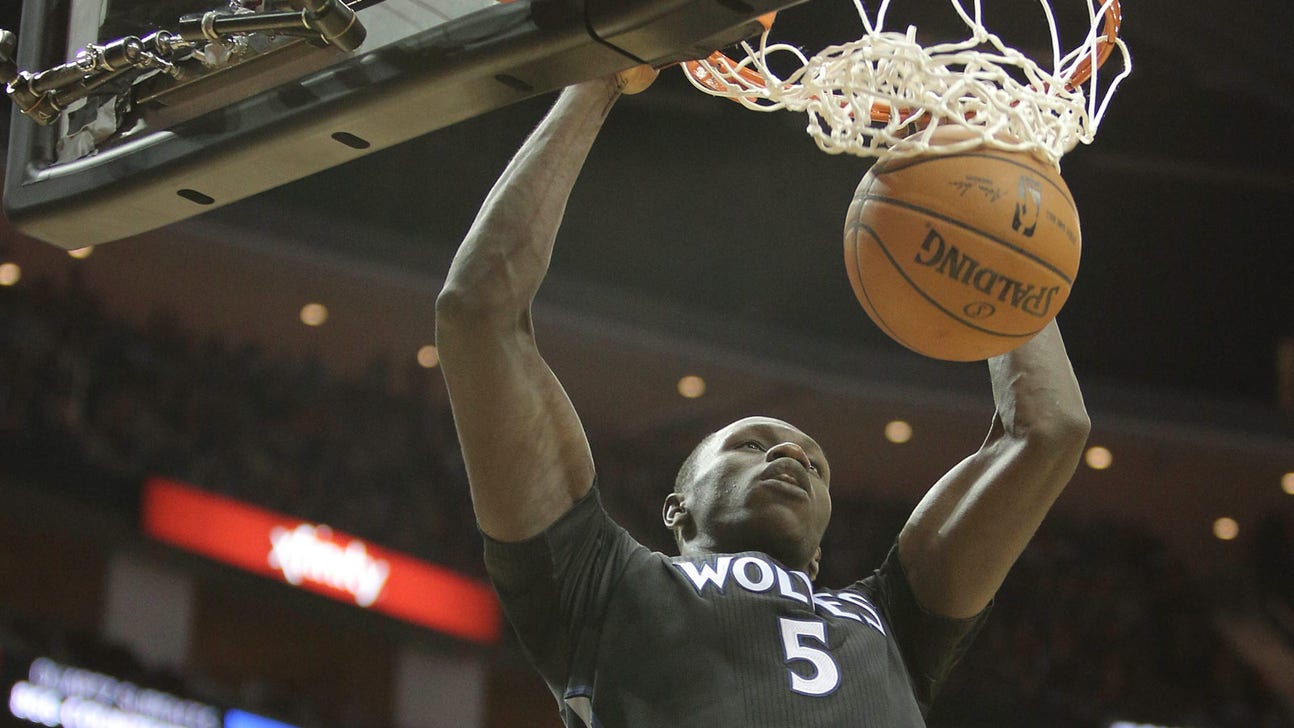 Despite Dieng's 20-20 night, Wolves can't stop Rockets
Published
Mar. 20, 2014 11:41 p.m. ET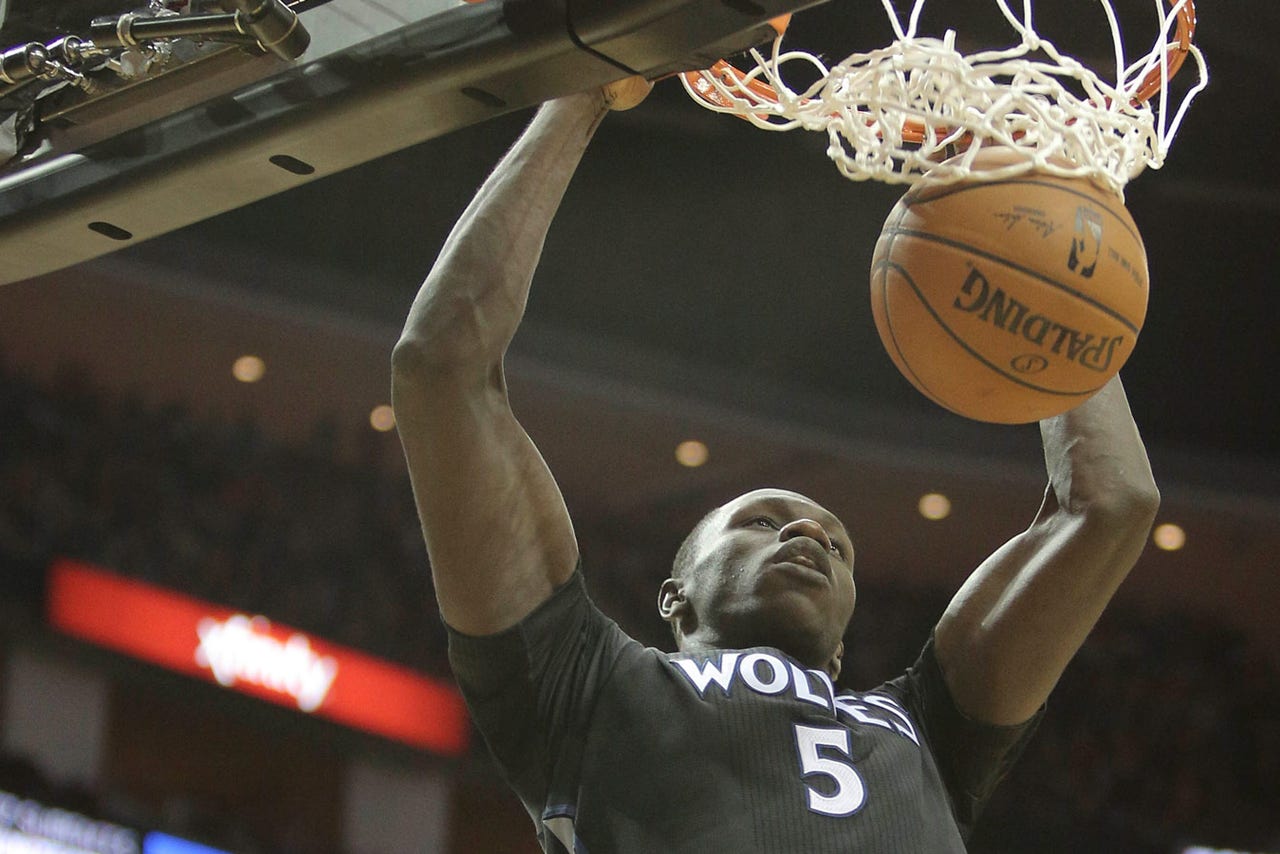 The Timberwolves' opportunistic rookie center did it again Thursday night at Houston's Toyota Center.
But another Rockets offensive onslaught made Gorgui Dieng's third double-double in as many career starts all for naught.
Forced into duty with injured Nikola Pekovic and Ronny Turiaf on the shelf, Dieng became the first rookie in the Timberwolves' 25-year history to notch 20 points and 20 rebounds in a game. He was actually two points and one board better than that, making 6 of 16 field-goal attempts, 10 of 11 free throws and pulling down eight offensive rebounds.
From the field, it was his least efficient outing in a trio of starts this week. But his 22 points and 21 rebounds were both by far the most of his young NBA tenure.
So were his 38 minutes -- one more than the 37 he played in Sunday's win against Sacramento.
"You've got to give him a lot of credit," coach Rick Adelman said. "I think it says a lot about him, that he's ready to play, he has the opportunity and he's doing it."
Dieng's 20-20 night likely wouldn't have happened if Dwight Howard wasn't out with an ankle injury.
Howard's teammates, though, rendered his absence about as substantial as Minnesota's playoff chances.
Behind a barrage of 3-pointers and a frenetic pace that had the Timberwolves (34-33) reeling after beating Dallas the day before, the Rockets shot 57.6 percent against the NBA's third-worst defense in terms of opponent shooting efficiency. James Harden led seven Houston players in double figures with 28 points, including 10 during a 17-0 run in the second quarter that turned the tide for good.
In three victories over Minnesota this season, Houston -- now 46-22 and in position to earn home-court advantage for the Western Conference playoffs' first round -- has made 52.4 percent of its field goals and 44 of 96 3-pointers (45.8 percent).
The Rockets' tally in a 129-106 blowout was the highest allowed by Minnesota all season.
"It seems like they always hit fire against us," said Kevin Love, who led all scorers with 29 points.
And to think Love and Dieng had the Timberwolves up by 10 early in the second quarter.
That was before Harden went off.
"Video-game James Harden just came out and started doing his thing," said Houston guard Patrick Beverly, who had 14 points. Chandler Parsons scored 19 points, and Donatas Motiejunas came off the bench to dump in 20.
After Minnesota took a 41-31 lead with 9:50 remaining in the second quarter, the Rockets outscored the Timberwolves 33-13 the rest of the first half and 65-52 in the second.
Rather than match its highest mark above .500 this season, Minnesota fell even further out of postseason contention. With only 15 games left -- starting with Sunday's 2:30 p.m. matinee at home against Phoenix -- the Timberwolves are six games back of the West's final playoff slot.
But with the team's slippage has come the emergence of Dieng.
In his first career start Sunday, he tallied 12 points on 5-of-7 shooting, with 11 rebounds and five blocks. Three days later, he had the same number of boards and shot a perfect 5 for 5 in a victory at Dallas.
And Thursday night, he became just the fifth Timberwolves player ever to hit the 20-20 mark. The others: Love, Kevin Garnett, Al Jefferson and Tom Gugliotta.
Dieng's 21 rebounds were the highest single-game total of any Minnesota player this season -- more than Love, more than Pekovic. He even added four assists and a steal.
"The more he plays, the more he gets used to situations that are going on," Adelman said. "He did a nice job. Of all the guys we have from last night, obviously, he gets 20 and 20, that's pretty good for a young guy.
Follow Phil Ervin on Twitter
---