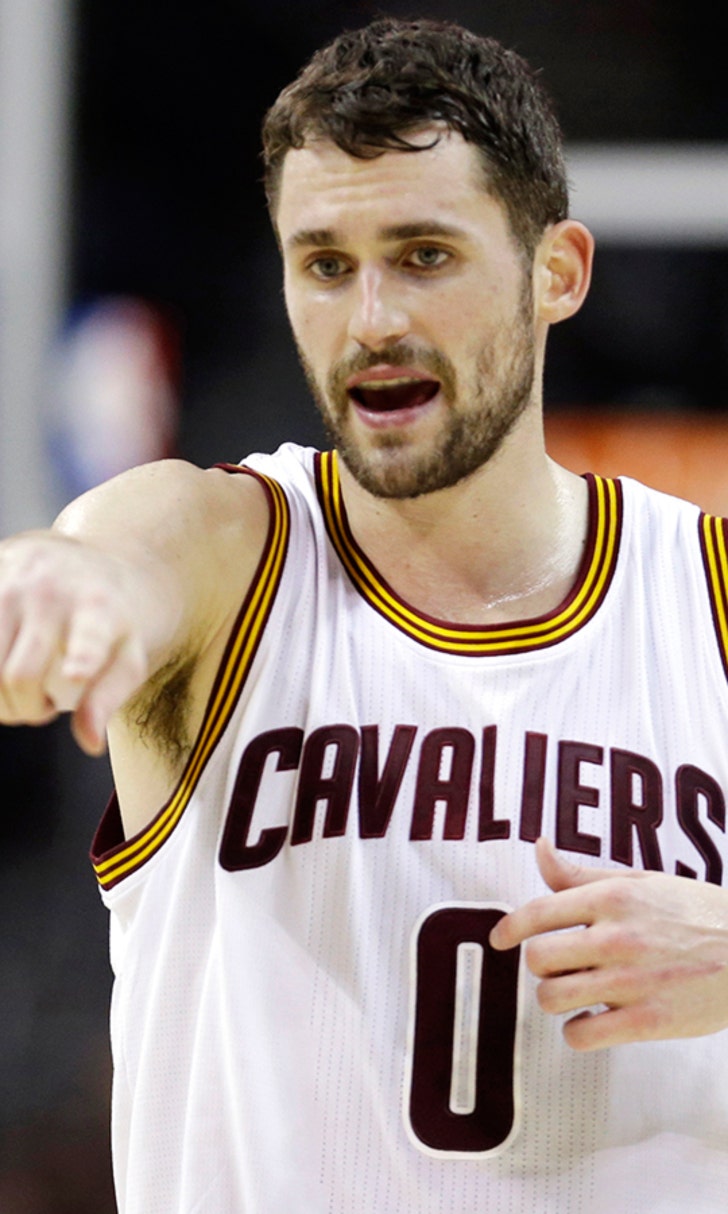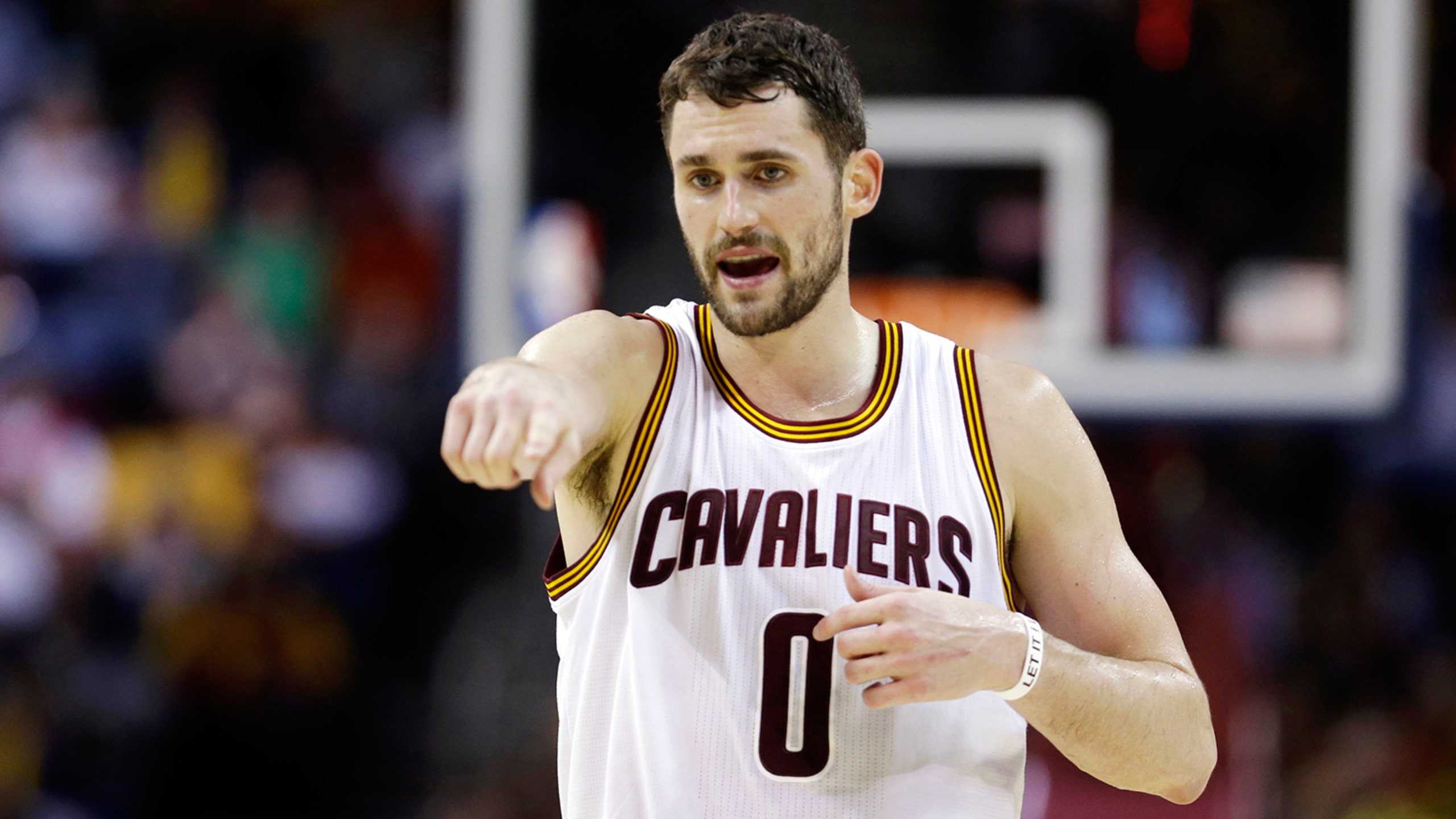 Despite Cavs' hot streak, Love still looking for fit on offense
BY foxsports • February 3, 2015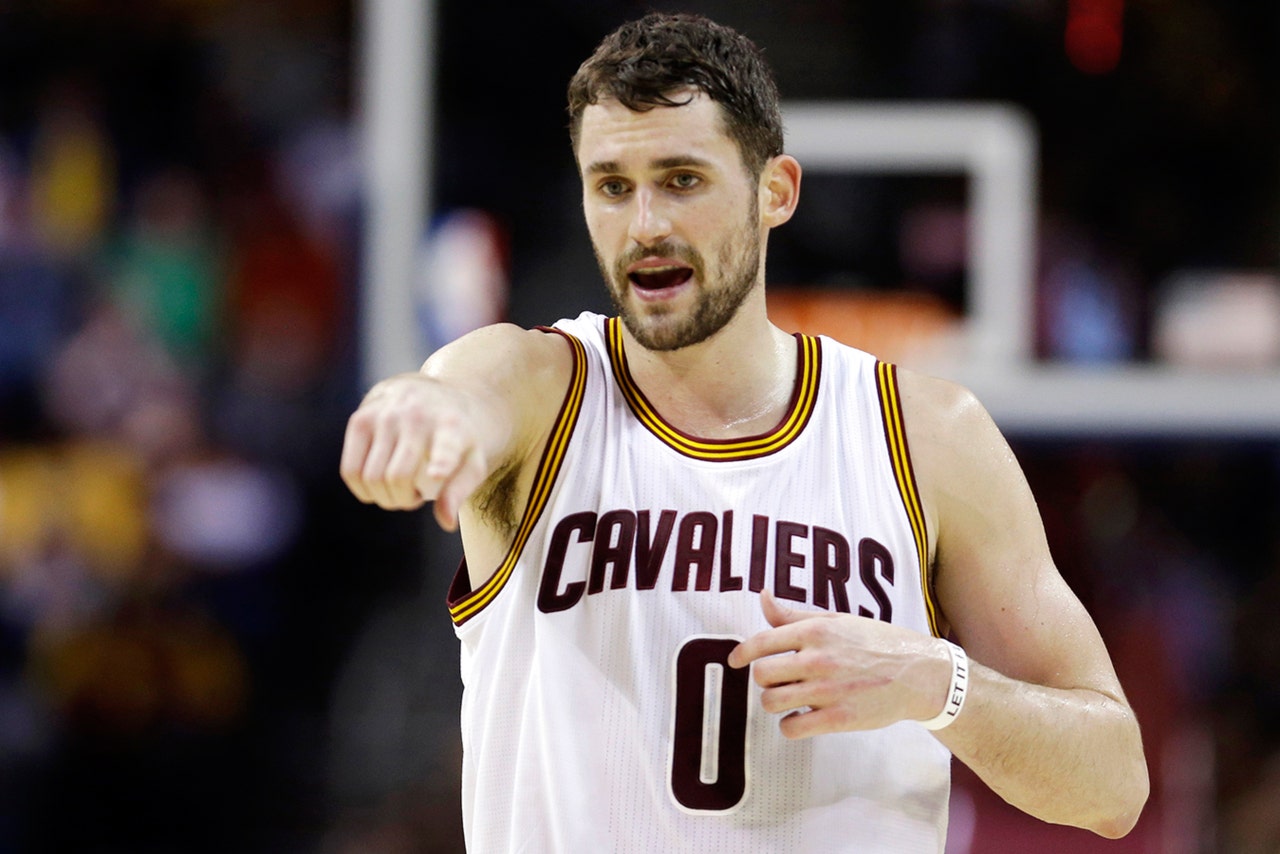 CLEVELAND -- Kevin Love remained on the floor long after the Cavaliers' played another game Monday night.
Usually, this is the type of stuff that happens after a losing streak. A player is disappointed in his own performance and what's going on with the team, and trying to make things better by firing up some postgame jumpers.
Any NBA player will tell you that getting out on the floor, with perhaps only a rebounder, is extremely therapeutic. It helps one forget his troubles, even momentarily, while improving his game.
That said, none of this really applies to Love's team. Following a 97-84 victory over the 76ers, the Cavs have won 11 straight. Not a whole lot is wrong.
Except, perhaps, for Love's production. He finished just 1-of-7 shooting for a season-low five points Monday. All seven of those shots came in the first quarter.
"That shouldn't happen," said Cavs coach David Blatt. "It absolutely shouldn't happen."
Love's performance Monday was another example that he and the Cavs have yet to be a perfect match. He came to Cleveland in an August trade -- after averaging 26.1 points and 12.5 rebounds for the Timberwolves last season. This year, those numbers have fallen to 16.9 and 10.5, respectively.
It's far from a nightmare, as Love and the Cavs expected his numbers to dip while playing next to fellow stars LeBron James and Kyrie Irving. What's important to both sides is making sure Love is as efficient as his talent suggests is possible.
"I definitely could be," the 6-foot-10 power forward said of increasing his production. "I've had my share of big games in this league and made a significant impact scoring the ball. But I'm just doing what's being asked right now and playing where I'm asked to play. And we've won 11 games in a row so I'm going to continue. That's just how it is right now."
James offered several theories, suggesting Love's recent struggles could be related to confidence.
"I think Kev had some shots that he passed on," James said. "Maybe he felt that he just wasn't in a good rhythm. But I know I hit him with a few (passes) after the first quarter where he had some good looks. He decided to swing (the ball), which is OK. It kept the ball moving.
"So, I think his confidence shooting the ball is a little down. But for me as a player, I get him good looks. I want him to shoot the ball and he needs to shoot it with confidence."
Irving said that no matter what may be happening, Love need not sweat it. After all, Love did pull down a game-high 15 rebounds. And everyone from the coaching staff to Love's teammates will tell you he continues to do other important things quite well.
"It's a team game," Irving said. "I didn't even know (Love didn't shoot after the first quarter). But he was doing all the little things in order for us to win, and we all understand that. I understand that, he understands that. Game to game, it's just different guys are going to step up."
Blatt seconded the comforting talk, suggesting that getting Love more open looks, especially later in the game, will become a priority.
"We haven't practiced, again, for a while," Blatt said Monday. "We've got to work on a few things and clean that up."
Love, meanwhile, said he remains upbeat.
"I've been keeping my head up and keeping positive, glass half-full," he said. "And I'm just trying to impact the game in other ways as best I can. I think (Monday) I did that on the defensive end -- stuff that doesn't necessarily show up in the stat sheet. I've been trying to rebound the ball and get inside the paint a little bit more these past few games."
And as James pointed out, it's hard to complain with the team results while Love continues to adjust to his first-year surroundings.
"At the end of the day, you want to win and sacrifice whatever you need to do to help the team," James said. "It's all that matters. It doesn't matter about shot attempts. It doesn't matter about how many touches you get. If you want to win, then you'll do that. I'll go 0-for-0 from the field to win. I'll get rebounds, I'll get assists, I'll take charges, I'll get steals. I don't need to shoot the ball at all, because I'm about winning. That's all that matters." 
---