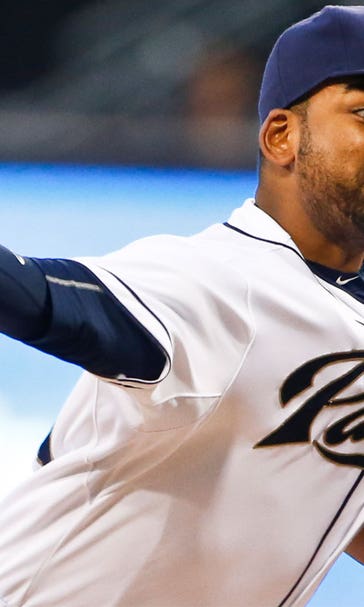 Despaigne looks to end road woes vs. Rockies
April 20, 2015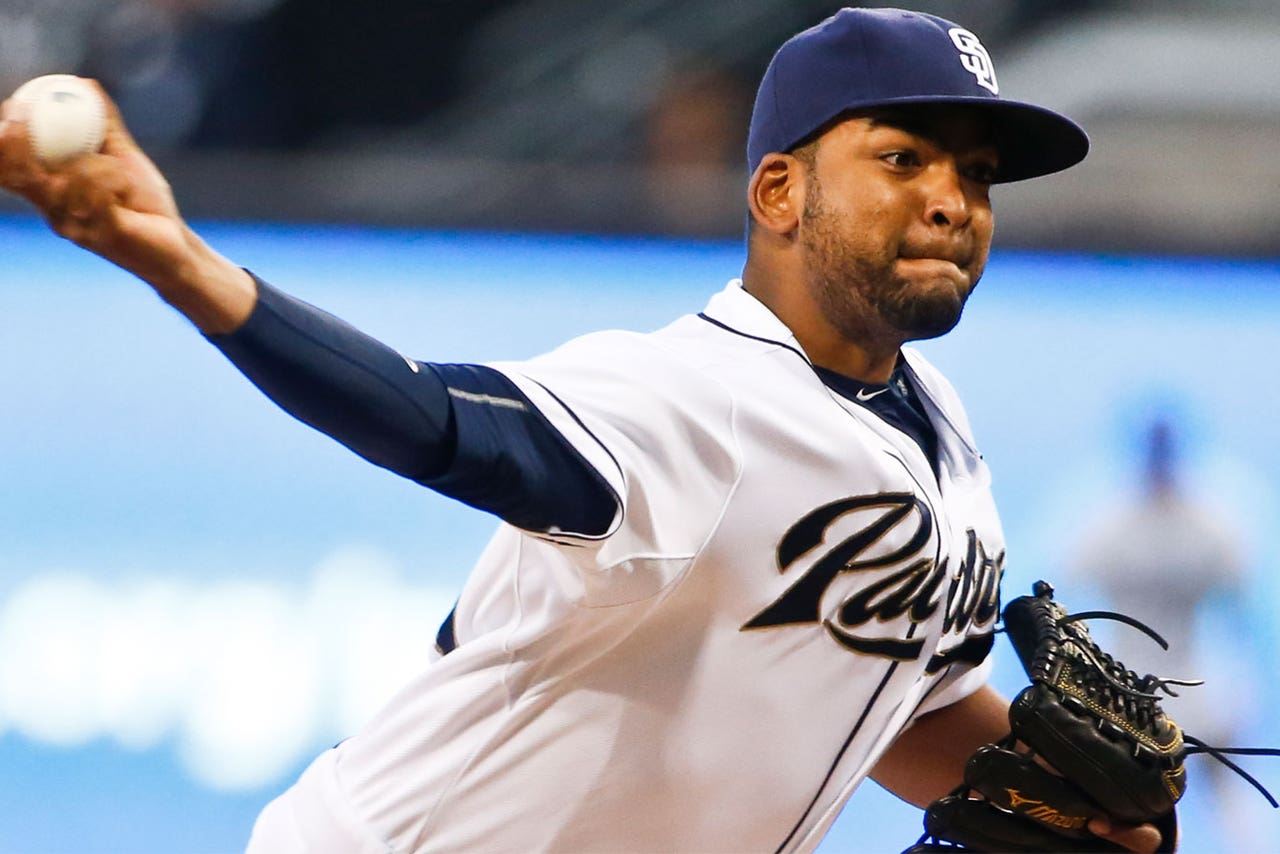 When he comes off the disabled list, Jorge De La Rosa will attempt to help the Colorado Rockies bounce back from a weekend sweep by adding to his all-time leading win total at Coors Field.
The San Diego Padres' Odrisamer Despaigne, meanwhile, will try to snap an extended road losing streak Monday night in what could prove his final start in the near future.
An ailing left groin kept De La Rosa out to begin this season, but he's expected to end his DL stint in the opener to this four-game series.
The left-hander couldn't have picked a better place to return. He's 45-14 with a 3.98 ERA all-time in Denver, and his 69 overall wins with Colorado (7-5) have him three shy of matching Aaron Cook's franchise record. De La Rosa has claimed a team-best 30 victories in the past two seasons.
He's won five consecutive decisions at home against the Padres (8-5) and has gone 2-0 with a 2.29 ERA in his last three matchups there. De La Rosa is 3-1 with a 2.70 ERA in his last six overall meetings.
The Rockies could use another such performance after getting knocked flat by the Los Angeles Dodgers this weekend. They were outscored 20-6 in the three games, ending with a 7-0 rout Sunday, but will get to start a seven-game homestand after playing nine of their first 12 on the road.
Colorado has won its last five home games against San Diego and 16 of the past 21.
"It'll be good to get home, where we've played well for a long time. It'll be nice to go back home and get on a roll," manager Walt Weiss told MLB's official website.
Despaigne will try to build on a superb performance in his first start of the season Tuesday. The right-hander gave up one run, two hits and a pair of walks over seven innings in a 5-1 win over Arizona.
He was put in the rotation with Ian Kennedy out with a strained left hamstring. Kennedy could return Saturday and potentially send Despaigne back into the bullpen.
"I would prefer to start, but I'm a pitcher, and I love to pitch," Despaigne said via an interpreter. "That's what I'm going to do whenever the team calls on me. That's what I'm here to do."
Despaigne is 0-6 with a 6.37 ERA in his last seven road starts and will make his first at Coors. He did have one of his best performances in his lone one against Colorado, tossing seven scoreless innings and striking out eight in a 4-1 win Aug. 12.
The Padres opened a seven-game trip by taking two of three from the Chicago Cubs this weekend. Will Middlebrooks hit his second homer in the series in a 5-2 victory Sunday and finished with five RBIs in the visit to Wrigley Field.
Middlebrooks had two homers and a career-best seven RBIs in his most recent game in Denver in September 2013. Jedd Gyorko could shine in the next one as he's 10 for 15 lifetime against De La Rosa, but he is hitting .162 in his first 10 games.
Justin Upton is batting .418 with five homers in a 15-game hit streak versus Colorado, but it's unknown if he'll have to miss a second straight game because of a strained left quad.
Justin Morneau is batting .408 in his last 20 games against San Diego and has singled in each of his two at-bats versus Despaigne, but is hitting .214 to start this season.
---