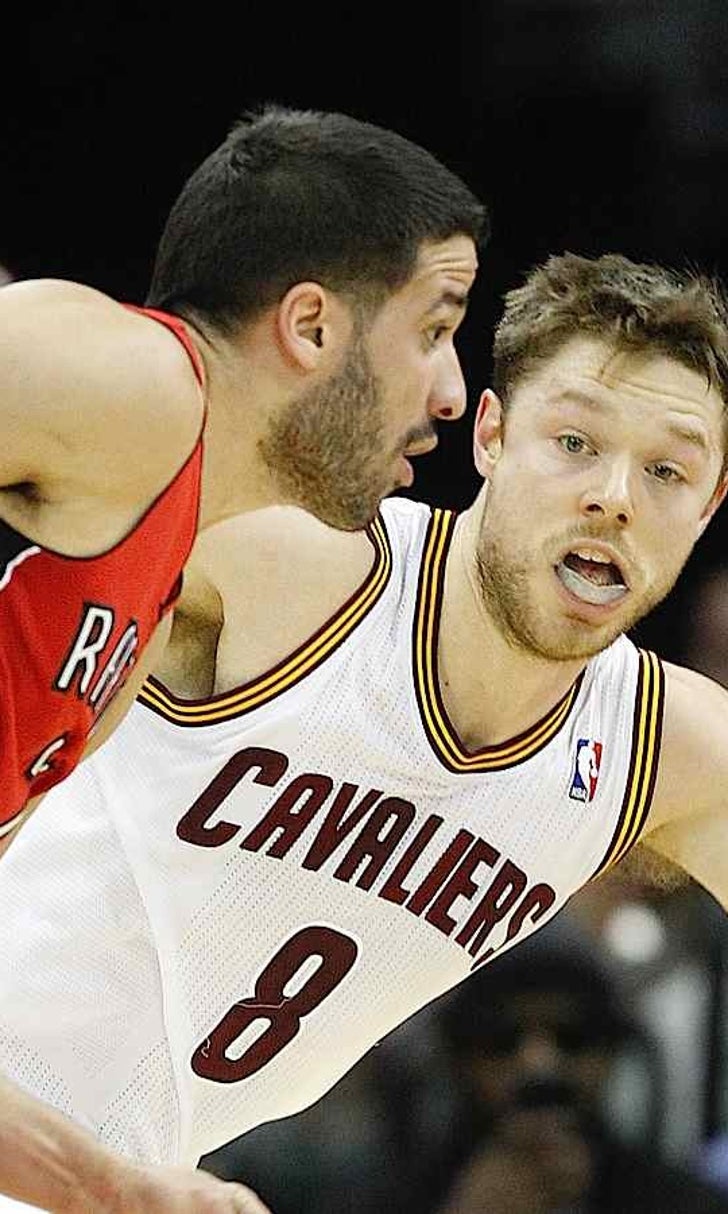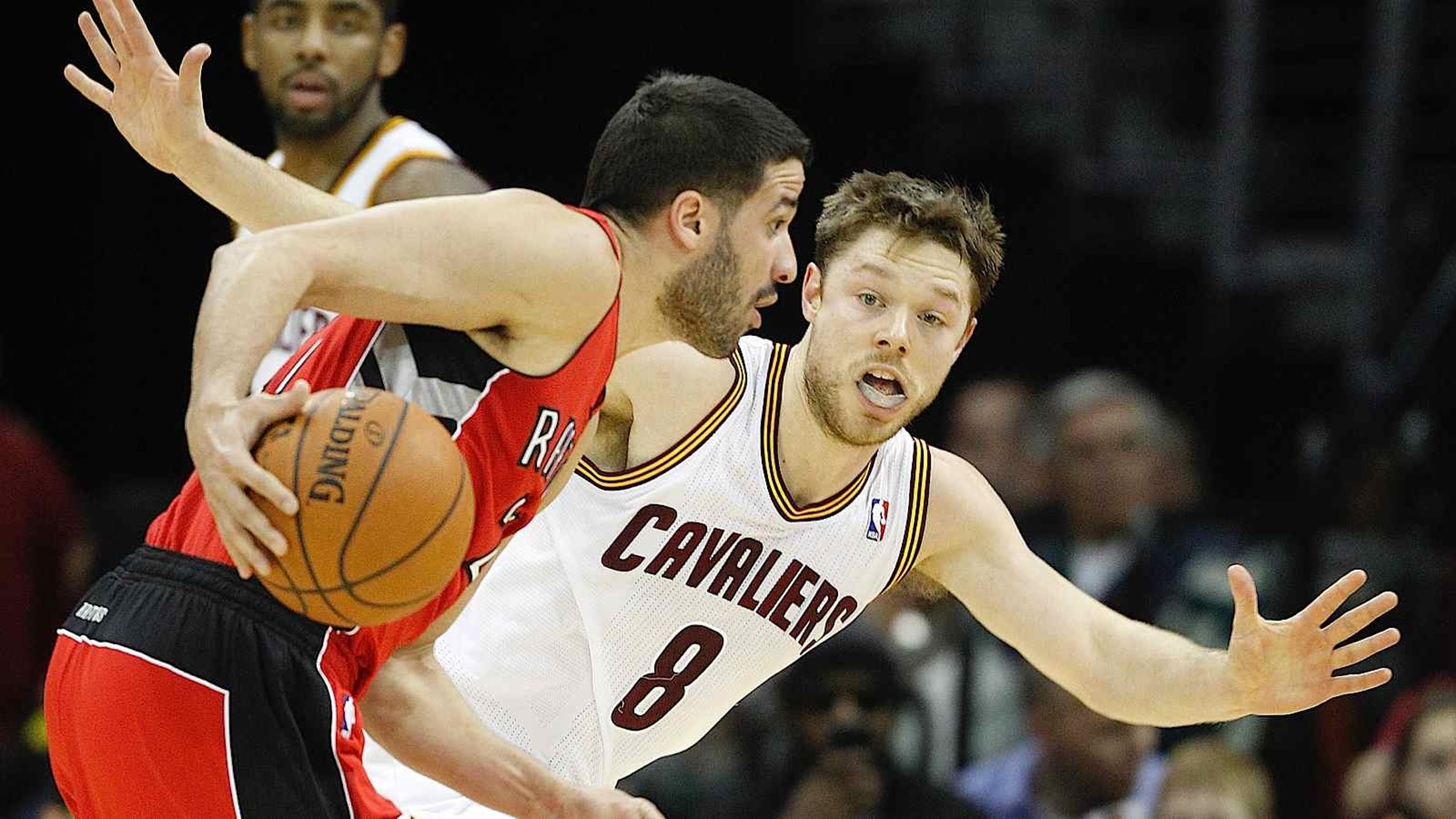 DeRozan scores 33 in Raptors' 99-93 win over Cavs
BY foxsports • February 25, 2014
CLEVELAND (AP) -- DeMar DeRozan scored 16 of his 33 points in the fourth quarter, and the Toronto Raptors won for the sixth time in seven games with a 99-93 victory over the injury-riddled Cleveland Cavaliers on Tuesday night.
Terrence Ross hit a 3-pointer with 3:02 remaining to put Toronto ahead 90-89. DeRozan dunked on a baseline drive and added two free throws to give the Raptors a 94-91 lead with 1:23 remaining. The All-Star hit three more free throws in the final 27 seconds to put away the game.
Kyrie Irving, who played 45 minutes and the entire second half because of Cleveland's depleted roster, scored 25 points and had nine assists. Cleveland has lost three straight after winning six in a row and fell 5 games out of the final playoff spot in the Eastern Conference.
The Cavaliers again played without center Anderson Varejao (sore back) and guards Dion Waiters (hyperextended left knee) and C.J. Miles (sprained left ankle).
Ross scored 19 points while Greivis Vasquez added 15 for the Raptors, who beat the Cavaliers 98-91 in Toronto on Friday and have won three in a row. Toronto leads the Atlantic Division and is in third place in the Eastern Conference.
Spencer Hawes, making his first start for Cleveland since being acquired from Philadelphia last week, scored 15 points.
Cleveland took its last lead at 89-87 with 3:11 to play on Tyler Zeller's basket, but Ross' 3-pointer put Toronto ahead for good.
Irving was called for charging into Kyle Lowry in the final minute. He was bumped on his way to the basket on Cleveland's next possession but no call was made.
The Raptors went on a 15-0 run over a span of 6:46 in the first and second quarters to take a 14-point lead.
Cleveland led 17-14 before Toronto began its run. DeRozan's three-point play and 3-pointers by Amir Johnson and Patrick Patterson sparked a 9-0 spurt to end the first quarter. The Cavaliers were scoreless for the final 3:41 and missed their last eight shots of the period.
The run was finally broken on Irving's free throw when Toronto was called for an illegal defense. Cleveland also missed 14 consecutive shots in the stretch.
Toronto had a five-point possession in the second quarter that began when Vasquez hit a 3-pointer. Hawes was called for a foul when he and Tyler Hansbrough went to the floor. Hawes was then given a technical for arguing the call, and DeRozan and Hansbrough each made a free throw.
Hansbrough completed another three-point play after DeRozan's basket. Jarrett Jack was called for a foul after Hansbrough was knocked to the floor. Jack was also hit with a technical.
Toronto built a 36-22 lead but Cleveland cut the margin to 47-41 at halftime and scored the first seven points of the third quarter to take a one-point lead. The game was tied five times in the quarter and Cleveland led 69-68 going into the fourth. A basket by Lowry late in the quarter was taken away after officials ruled it came after the shot clock expired.
NOTES: Cleveland coach Mike Brown said it was unlikely that Varejao, Waiters and Miles would make the trip to Oklahoma City. Varejao has missed the last seven games while Waiters has been out four straight and Miles three in a row. Brown said Varejao and Waiters have begun some on-court work. ... Toronto committed nine turnovers in the first half and had 14 for the game. ... Zeller started the first six games Varejao missed.
---