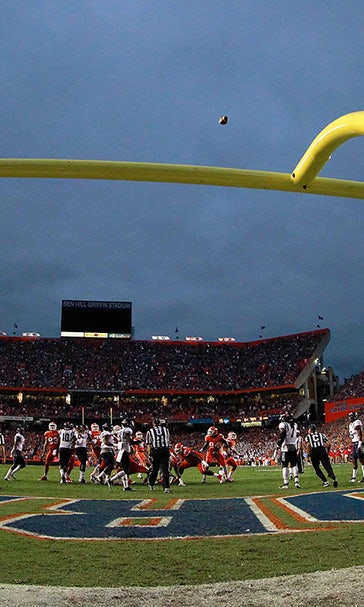 Dental ceramist student wins spot as Gators backup kicker... for now
October 30, 2015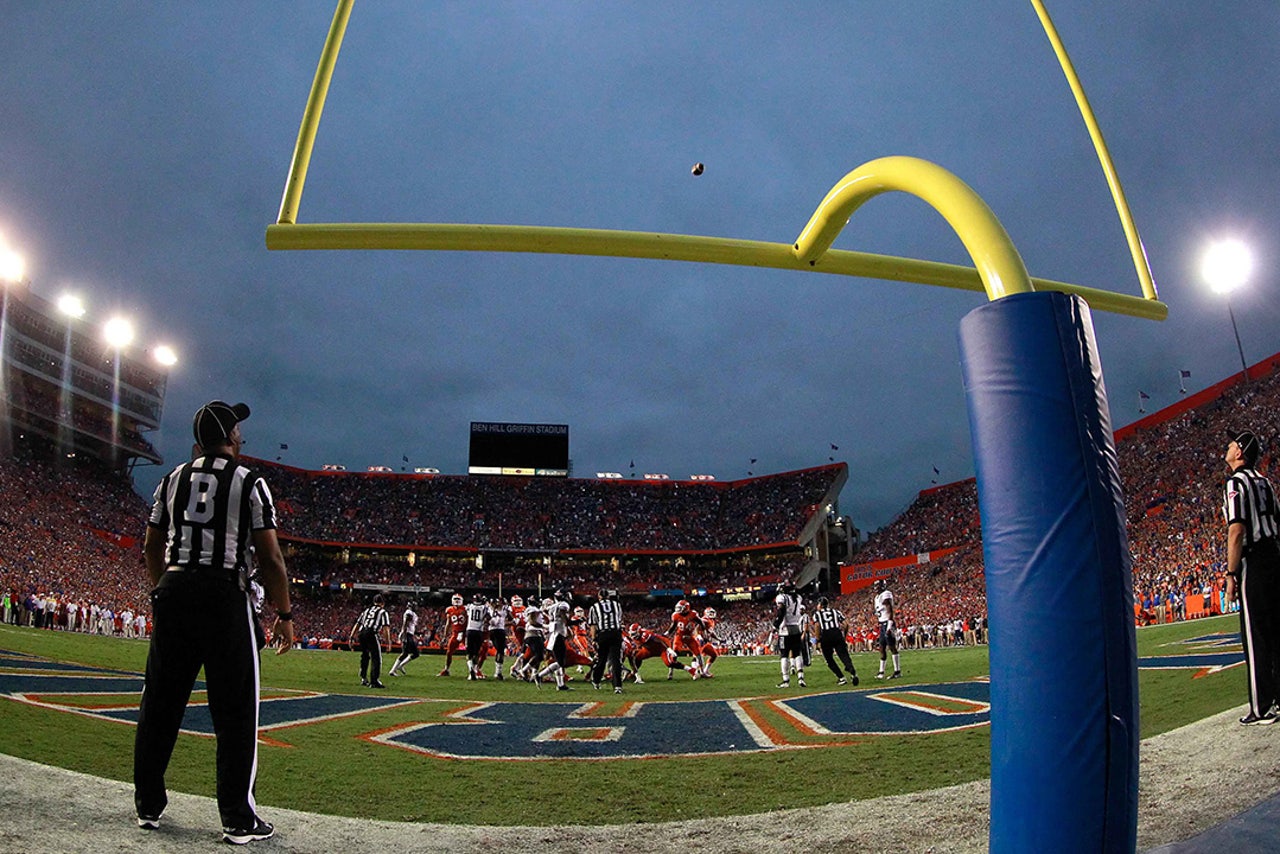 GAINESVILLE, Fla. -- Neil MacInnes had to change his plans for Friday night.
The house party MacInnes and a couple of friends scheduled will go on, but MacInnes won't be there.
He'll be in Jacksonville at the team hotel preparing to serve as Florida's backup kicker behind Austin Hardin when the No. 11-ranked Gators (6-1, 4-1) face Georgia (5-2, 3-2) in a pivotal SEC East matchup Saturday afternoon at EverBank Field.
"It's pretty much a dream come true," MacInnes said. "I wanted to kick in high school and obviously being part of this organization, and Gator Nation, is kind of cool."
MacInnes was one of 216 people who responded to a Twitter announcement by the Gators during the bye week. Florida lost kicker Jorge Powell to a season-ending knee injury at LSU and with Hardin the only healthy placekicker on the roster, the Gators made the rare move of holding a midseason call for kickers.
Gators coach Jim McElwain quipped his biggest concern was whether those trying out knew how to put on a helmet and pads. Fortunately for the Gators, MacInnis has some experience.
A standout soccer player and track athlete at Chamberlain High in Tampa, one of his high school coaches suggested he try out for the football team entering his junior season after seeing MacInnes kick a football around one day.
The 6-foot-4, 219-pound MacInnes took up the offer and was Chamberlain's starting placekicker for two years. He has not kicked a football in competition since making 48- and 43-yard field goals in a Hillsborough County all-star game at Raymond James Stadium in December 2011.
So, if by chance MacInnes does get his number called -- which is 34 by the way -- Saturday against Georgia, at least Florida fans can take solace in that he has made a field goal in an NFL stadium before.
"We have faith in Austin," Gators defensive back Nick Washington said. "It is a little nerve-wracking when you have a tryout about kickers, a little like, 'oh.' I was kind of shocked by that, I'm not going to lie. It was kind of funny, too."
The 21-year-old MacInnes, a senior studying to be a dental ceramist, is equipped to handle the pressure and uniqueness of trying to fit in with the Gators in the middle of the season.
He was Chamberlain's valedictorian, drew interest from Harvard academically and athletically, and a member of the school's record-breaking 4x100 relay team. He relied on his athletic experience during his valedictorian speech in June 2012.
"Now, we didn't run that fast by just showing up in our uncomfortably close-fitting and somewhat showy track tights," he told his fellow graduates. "It actually took hours of hard work and practice."
MacInnes decided to try out after several friends sent him the Gators' tweet about their kicker search on Oct. 19. Three days later he was at Florida's practice getting tips from special-teams coach Greg Nord.
"I had a lot of support from my friends. 'Dude, you should try this. We know you can do this even though it's been four years,' " MacInnes said. "I had no idea of what was going to happen."
MacInnes, former Sebring High kicker Donovan White, a past member of Florida's equipment and training staff, and former Gainesville High kicker Dallas Stubbs were the final three standing in the competition.
MacInnes learned Friday he had made the travel squad for the Georgia game. Based on what McElwain has said, the backup kicker situation is fluid and all three could still be involved as the season progresses, but MacInnes' time is here.
He watched the LSU game at a friend's house. Two weeks later he'll be on the sidelines at EverBank Field as the Gators try to maintain their grip on the SEC East lead.
"I saw Powell get hurt," he said. "It didn't register. I expected them to have a third-string kicker."
MacInnes said his body continues to adjust to restarting a kicking routine. The first couple of days his muscles ached.
At the initial tryout, MacInnis started by booting three kickoffs. He then to attempted three field goals.
That's when Nord stepped in to provide a tip. He told MacInnes to lean the ball forward more on his attempts.
"It was a much better ball," MacInnes said. "My mindset going into it was, 'if I was in high school, and they were recruiting me right now, like do any of these other guys have the potential to do it? Would they have had the potential to do it in high school?' I felt like I did."
The mentality paid off. And if MacInnes, who had contact with Miami and Tennessee on the recruiting trail, is called into action his outlook will be the same as when he showed up that day for tryouts.
"Make my kicks," he said. "They are trying to tweak my form. I'm still working on form and getting everything right. That's my main focus."
Meanwhile, the party goes on. MacInnes won't be there, but you can bet his name comes up.
---
---