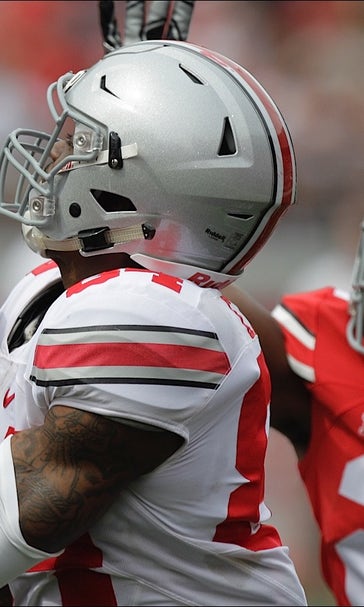 Deep threat found in Ohio State spring game?
April 19, 2015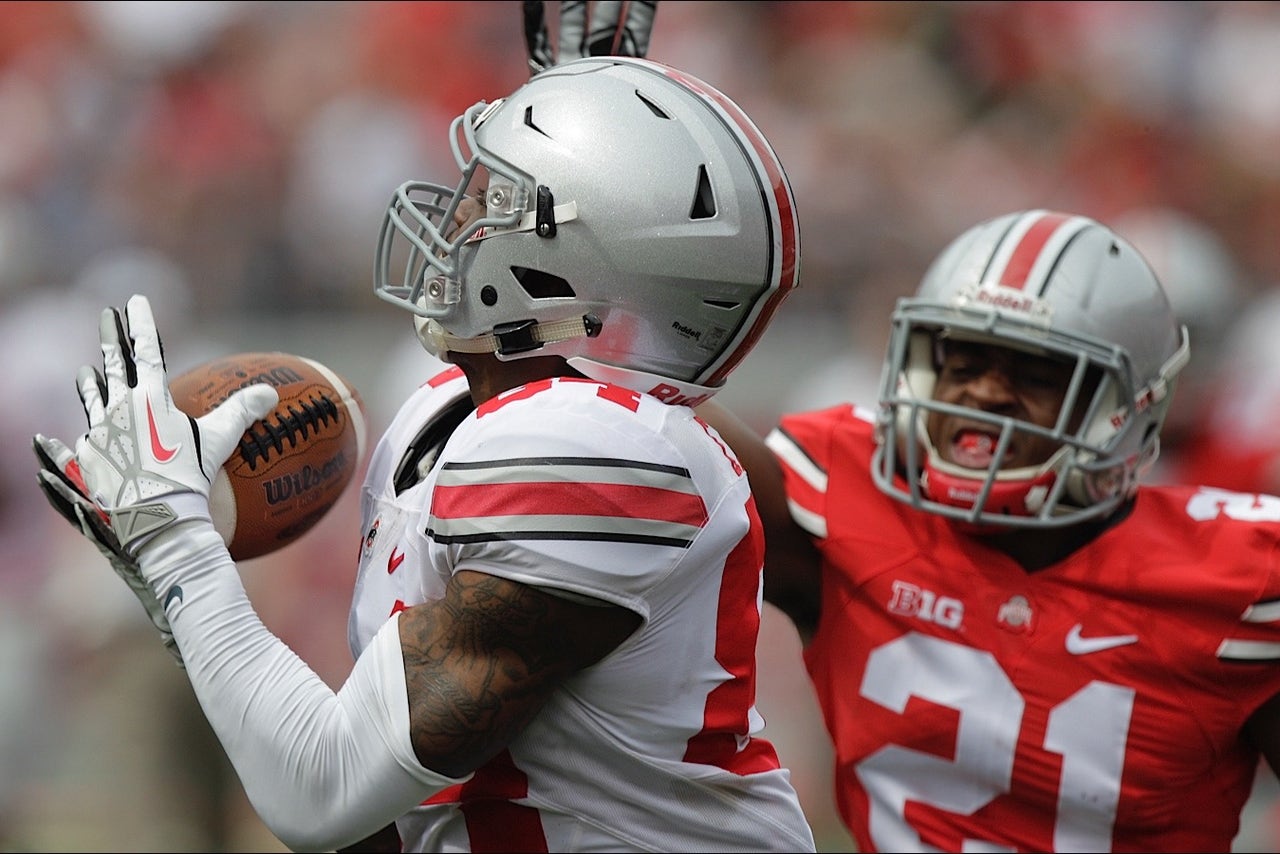 Spring games don't often offer many answers to key questions for college football teams.
Sure, there are hints and glimpses, but the other 14 days of practice inevitably add up to more evidence of what a team can and can't do at this point in its development.
But the Ohio State spring game could be an exception, at least when it comes to finding a deep threat for 2015 because the man who put up the biggest numbers could be the answer to the Buckeyes' biggest need.
Corey Smith, a fifth-year senior originally from Akron who spent time at two different junior colleges before arriving back in his home state as a Buckeye in 2013, caught six passes for 174 yards and a pair of touchdowns in the spring game.
The 6-foot-1, 195-pound Smith caught 20 passes for 255 yards last season, and he entered this spring as part of a large group of players looking to earn the playing time vacated by graduated seniors Evan Spencer and Devin Smith (no relation).
While Spencer was a superb blocker who helped the Buckeyes' running game become a dominant force, Devin Smith's ability to burn defenses deep with pure speed was a major factor in opening up the team's attack.
Could Corey Smith take up that role this season? Offensive coordinator Ed Warinner said consistency has held him back thus far.
"He has some talent and he shows it," Warinner said. "Today he showed his talent so his deal to be someone talked about consistently is to be consistent and do that every day.
"He's trying to figure out what he needs to do to be consistent because when he does show up and have it all locked in he's really good."
---