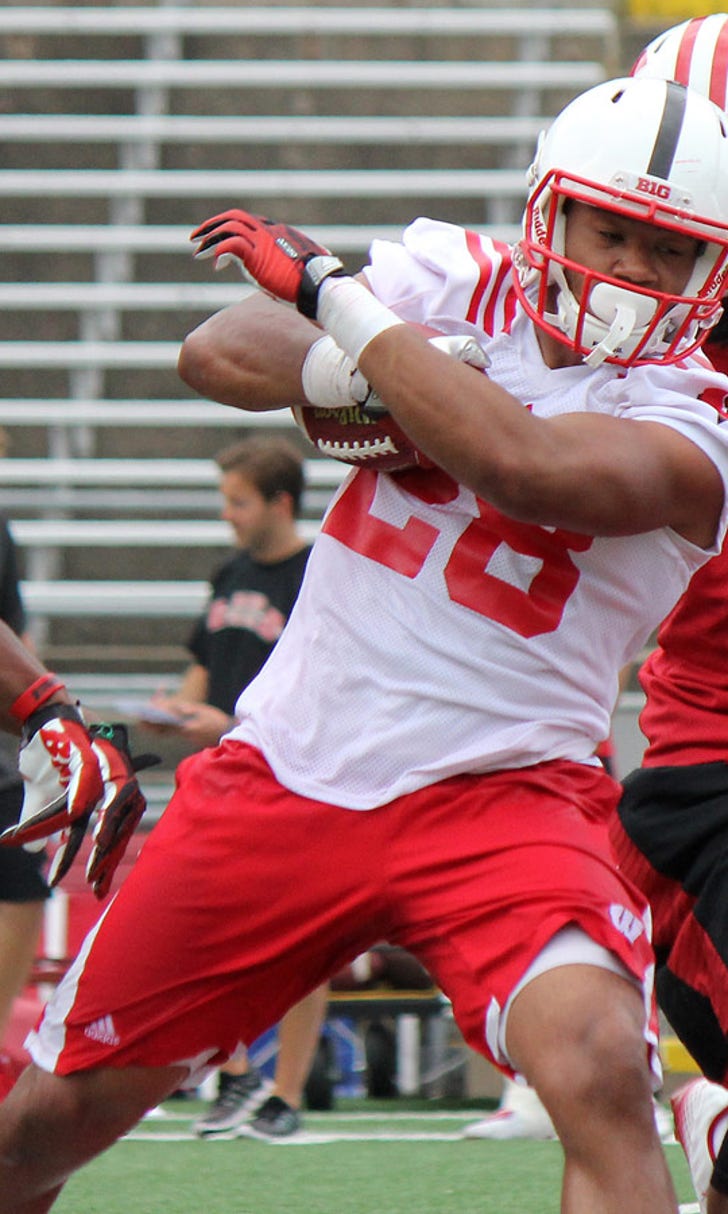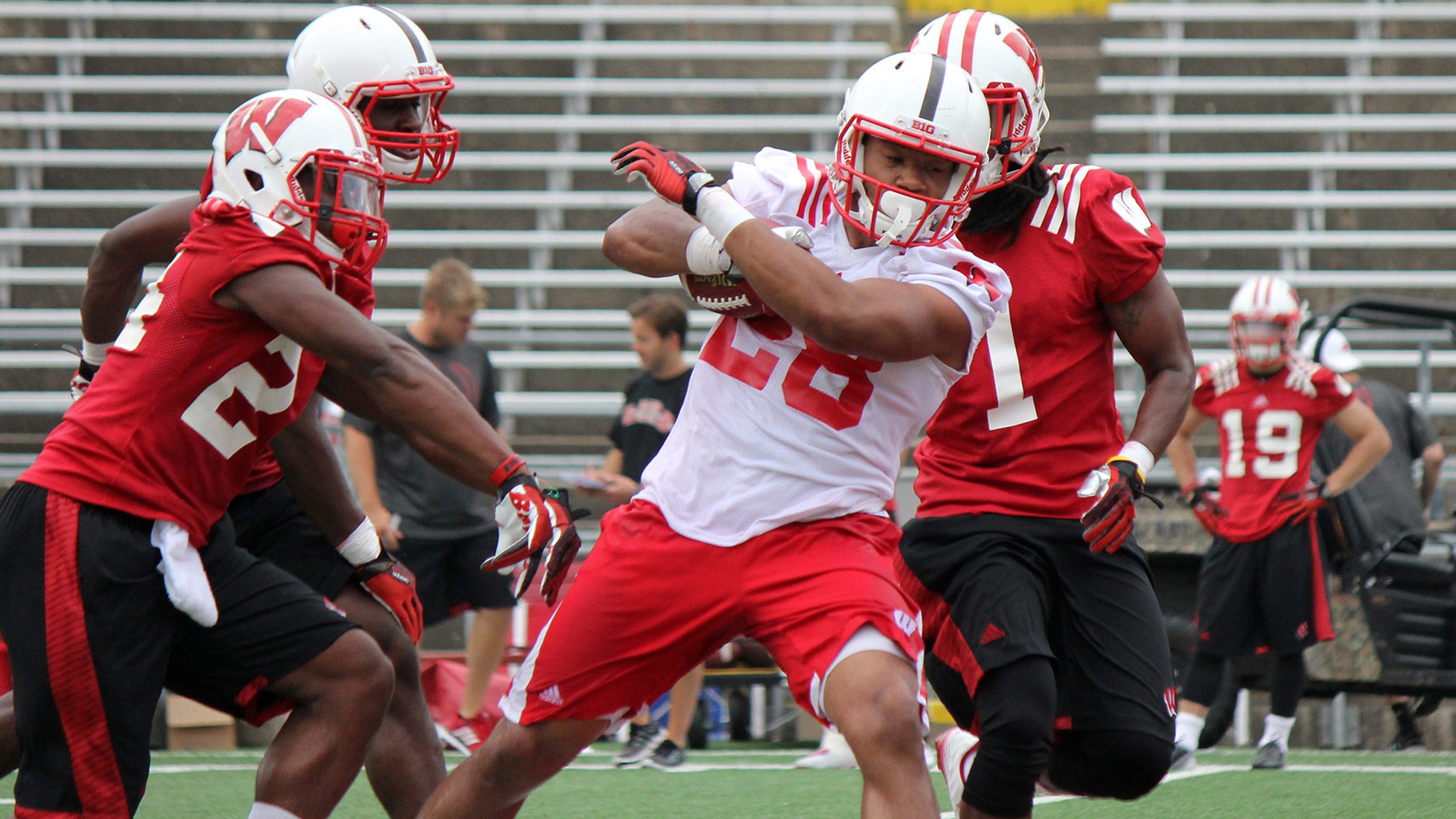 Deal learns from past Badgers RBs, looks to create own legacy
BY foxsports • August 6, 2014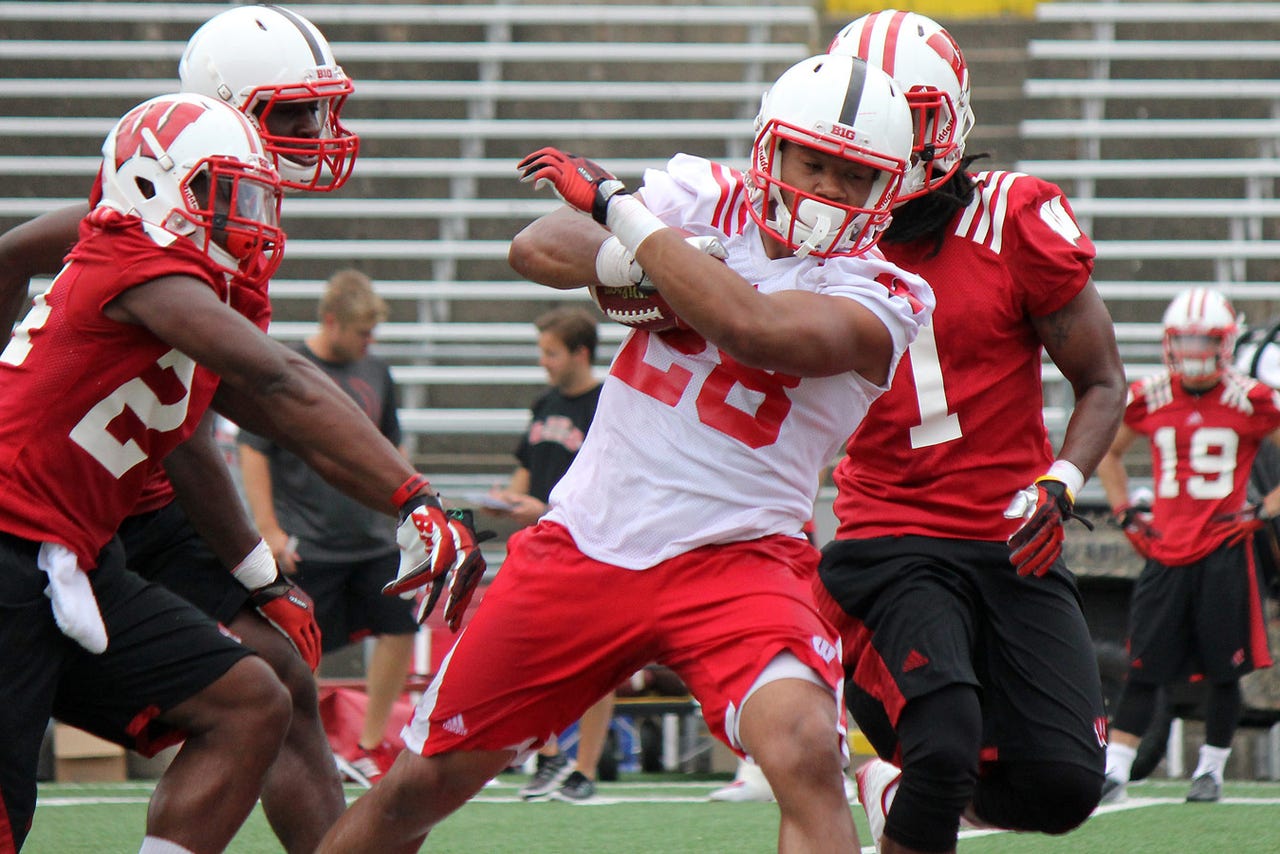 MADISON, Wis. -- The first thing that's noticeable on the football field about Taiwan Deal is the number, screen-printed in big blocks across his chest. Plenty of talented Wisconsin players have left their mark on the program, and the Badgers can't just go retiring numbers every time someone sets a team record or plays in the NFL.
But No. 28? Worn so soon by another running back? That takes some recognition of the past and what it means to don a number previously held by one of the most successful players in the history of Wisconsin football.
When last we saw 28 in the Badgers' backfield, it belonged to Montee Ball, who was putting the finishing touches on a career that included being a Doak Walker Award winner, a Heisman Trophy finalist and the NCAA's all-time FBS touchdown leader.
Put it all together, and that would seem an awful lot to live up to. It is why Deal, who also wore No. 28 in high school at DeMatha Catholic in Maryland, had conversations with former Badgers running backs coach Thomas Hammock while being recruited about the importance of continuing that legacy in a Wisconsin uniform.
"Before coach Hammock left, he was like, 'You know Montee wore this number,'" Deal said. "I told him I understand, but I'm up for the challenge to make a new legacy for the number.
"I loved Montee. I thought he was an excellent running back, an excellent role model to look at in the high school level. I remember my sophomore year in high school just watching him break the NCAA record (for single-season touchdowns). It was a surprise coming here actually being a part of this great running back tradition."
There's no telling how Deal, a 6-foot, 216-pound freshman, will fare at Wisconsin. But given his confidence and physical, athletic nature, plenty of reason for optimism exists. Deal is the frontrunner to become the third running back in Wisconsin's rotation, behind preseason Heisman Trophy candidate Melvin Gordon and Corey Clement.
Badgers coach Gary Andersen has said for weeks that Deal will have every opportunity to earn the third tailback spot, and he was impressed again with the freshman during Monday's fall practice.
"Taiwan, the last three periods, stepped it up," Andersen said. "That's what I would like to see him do when we get pads on. I thought he was much more physical. He was much more comfortable. We're looking for Taiwan to be the third back, and that's no secret.
"How he handles it mentally is going to be his biggest challenge. Because physically he's big enough. He does a lot of things very, very well. Now, can he adapt and move into that position at this level? We'll see if his mind will allow himself to, but my bet is that it will."
Deal cuts an imposing figure at running back, particularly for a freshman. He weighs three pounds more than Gordon and said he was prepared to handle however many carries the Badgers allow him to take this season. He finished his DeMatha career with 3,117 rushing yards and 52 touchdowns and was named the Maryland Gatorade Player of the Year as a senior.
He'll likely have a difficult time earning many carries behind Gordon and Clement, but it is a role both Gordon and Clement tried to embrace in past seasons to springboard them toward future success. In 2012, Gordon carried 62 times for 621 yards -- an average of 10.0 yards per carry -- with three touchdowns while behind Ball and James White.
Last year, Clement carried 67 times for 547 yards (average of 8.2 yards per carry) and seven touchdowns behind White and Gordon. Now, Gordon and Clement are expected to form one of the most lethal 1-2 tailback punches in all of college football.
"He's mentally and physically tough, and I've seen his footwork," Clement said of Deal. "I would just say he's in the same kind of boat I was last year. He's still getting the freshman jitters out. A couple practices here and there, he'll kind of break that mold and actually break into who he was in high school."
Deal spent his first summer in Madison set up with Gordon as part of Andersen's "Big Brother" program, which pairs a veteran with a freshman to help with the college transition. And Deal learned first-hand the skills required to become an elite running back in college football.
"Melvin is a great guy," Deal said. "I bonded with him. We really connected. He showed me the ropes. It's great having him as a big brother. He teaches me a lot of things. He taught me to do extra things outside of what the team does. He preaches a lot of outside hard work. It's going to take you far in the long run. It's great having him as a role model and a leader, coming in as a freshman in the 2018 class."
Now, Deal will try to take the lessons he's gleaned from Gordon up close and Ball from afar and apply them to create his own legacy in the Badgers' backfield.
"I feel like it's a great opportunity to learn behind those guys," Deal said. "All summer we worked out. I learned a lot coming from my high school career. I look forward to competing in camp and making that depth chart, to travel and get carries as the third running back."
Follow Jesse Temple on Twitter
---