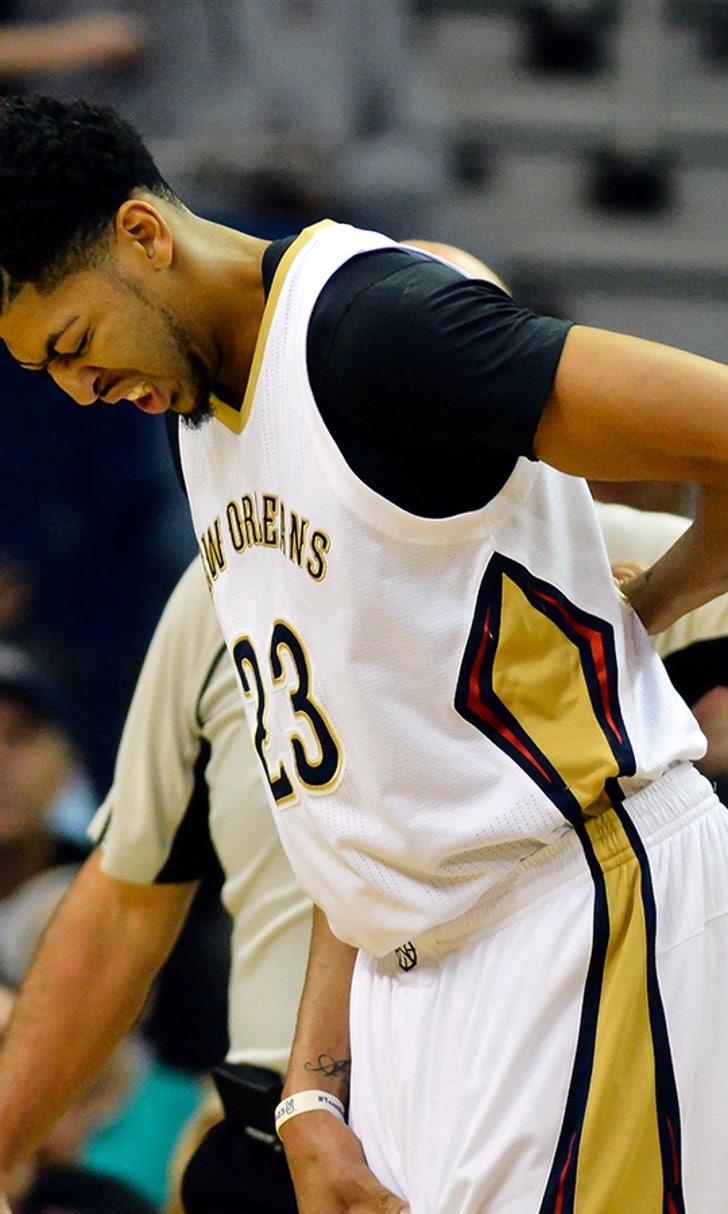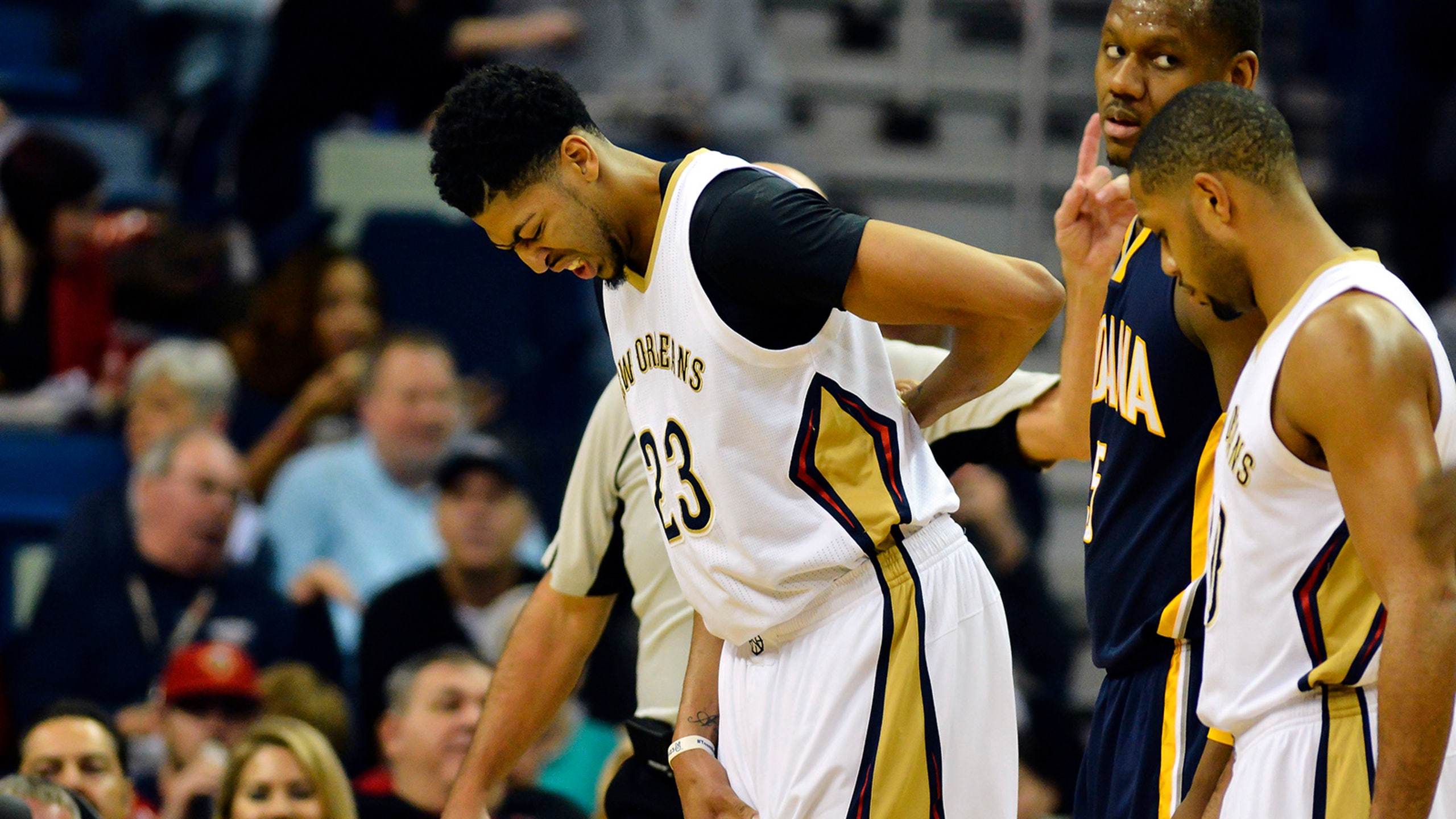 Davis leaves with injury in Pelicans' loss to Pacers
BY foxsports • January 8, 2016
NEW ORLEANS (AP) -- Ian Mahinmi had 17 points and 10 rebounds, and the Indiana Pacers posted a 91-86 win over a reeling New Orleans Pelicans team that lost Anthony Davis to a lower back bruise early in the game Friday night.
Davis was hurt diving into the stands to stop a ball from going out of bounds on the defensive end. He went to the locker room soon after and never returned.
C.J. Miles scored 15, hitting a running hook inside the final 2 minutes to help Indiana hold on, while Paul George added 13 points and Monta Ellis 10.
Tyreke Evans scored 27 for New Orleans, which has lost four out of five. Ryan Anderson scored 21 points and Jrue Holiday 15.
The game was sloppy often. Indiana turned the ball over 25 times, but New Orleans converted those possessions into just 10 points. By contrast, the Pacers scored 18 points off of 16 New Orleans turnovers.
The Pacers also outscored New Orleans 50-32 in the paint.
The Pelicans led nearly all of the third quarter, but never by more than six. The Pacers closed to 70-68 at the end of the quarter on Rodney Stuckey's horn-beating, end-to-end layup against full-court pressure. The Pelicans were still clinging to a one-point lead when Mahinmi's 4-foot hook with 4:46 left seemed to turn the tide. Mahinmi later added two free throws and Ellis hit a 14-foot fade to put Indiana up 87-82 with 2:45 to go.
After Miles' late basket, New Orleans closed the game offensively with Holiday's turnover and missed 3-pointers by Holiday, Eric Gordon -- who was blocked by Ellis -- and Alexis Ajinca.
Initially, Davis' injury didn't slow New Orleans at all. The Pelicans scored 30 points in the first quarter, shooting 54.5 percent. Anderson, whose playing time increased because of Davis' injury, scored 11 points in the quarter, hitting his first two of four 3-pointers.
The period ended with New Orleans holding its biggest lead, at 14, but the Pelicans' offense all but disappeared in the second quarter, then they scored 13 on 5 of 19 shooting, which allowed Indiana to close the gap.
Stuckey hit a pair of layups and Jordan Hill another during an 8-0 run that pulled the Pacers to 34-30, but New Orleans never lost the lead in the period, going into halftime up 43-38.
TIP-INS
Pacers: Indiana has won nine straight against the Pelicans, including five straight in New Orleans. ... The Pacers are 2-1 on their four game road trip. ... The Pacers improved to 9-10 on the road. ... Mahinmi briefly left the game midway through the first quarter after getting hit in or near his eye, but returned with 3:25 left to go in the second quarter. He increased his career high in games with double-digit points in one season to 13. ... Indiana improved to 10-4 with Lavoy Alllen in the starting lineup.
Pelicans: New Orleans fell to 7-9 at home, where they've lost three straight. ... New Orleans plays its next three games on the road, where the Pelicans have gone 4-15 this season.
UP NEXT
Pacers: Visit Houston on Sunday night.
Pelicans: Visit the Los Angeles Clippers on Sunday.
---
---