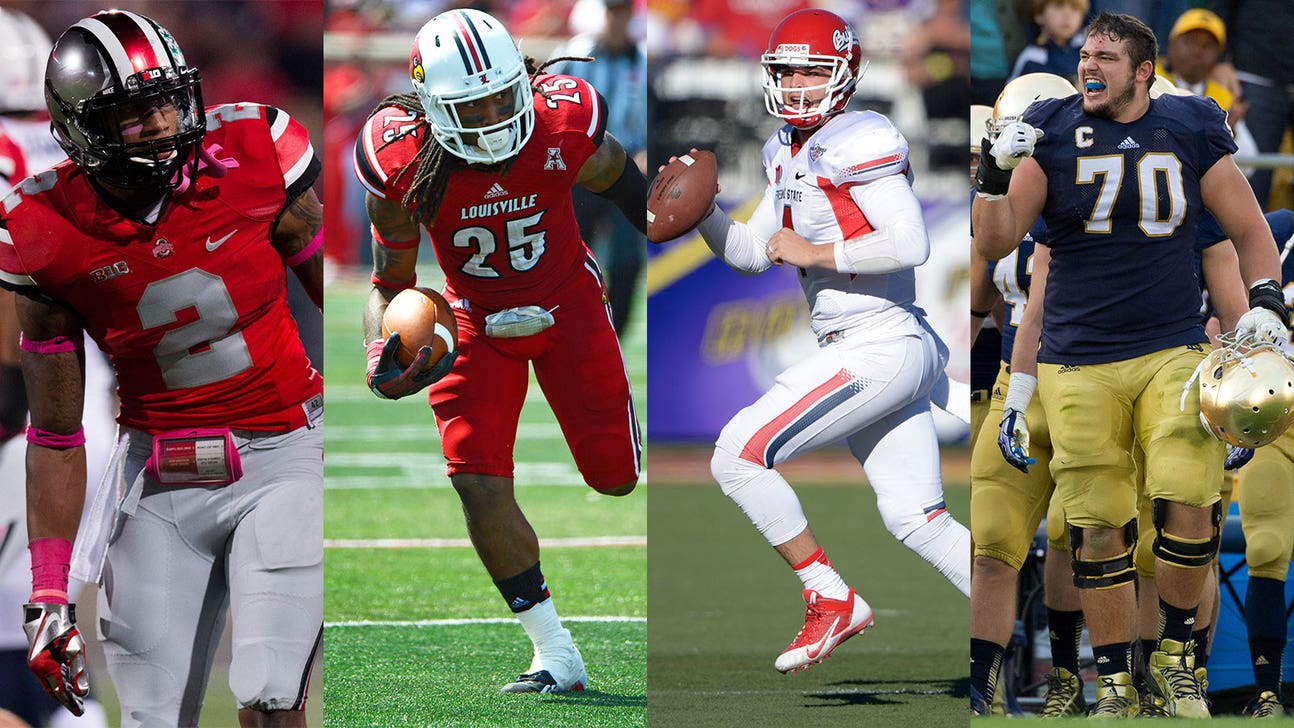 Dandy dozen: 12 possibilities for the Cardinals at No. 20
Published
May. 7, 2014 4:04 p.m. ET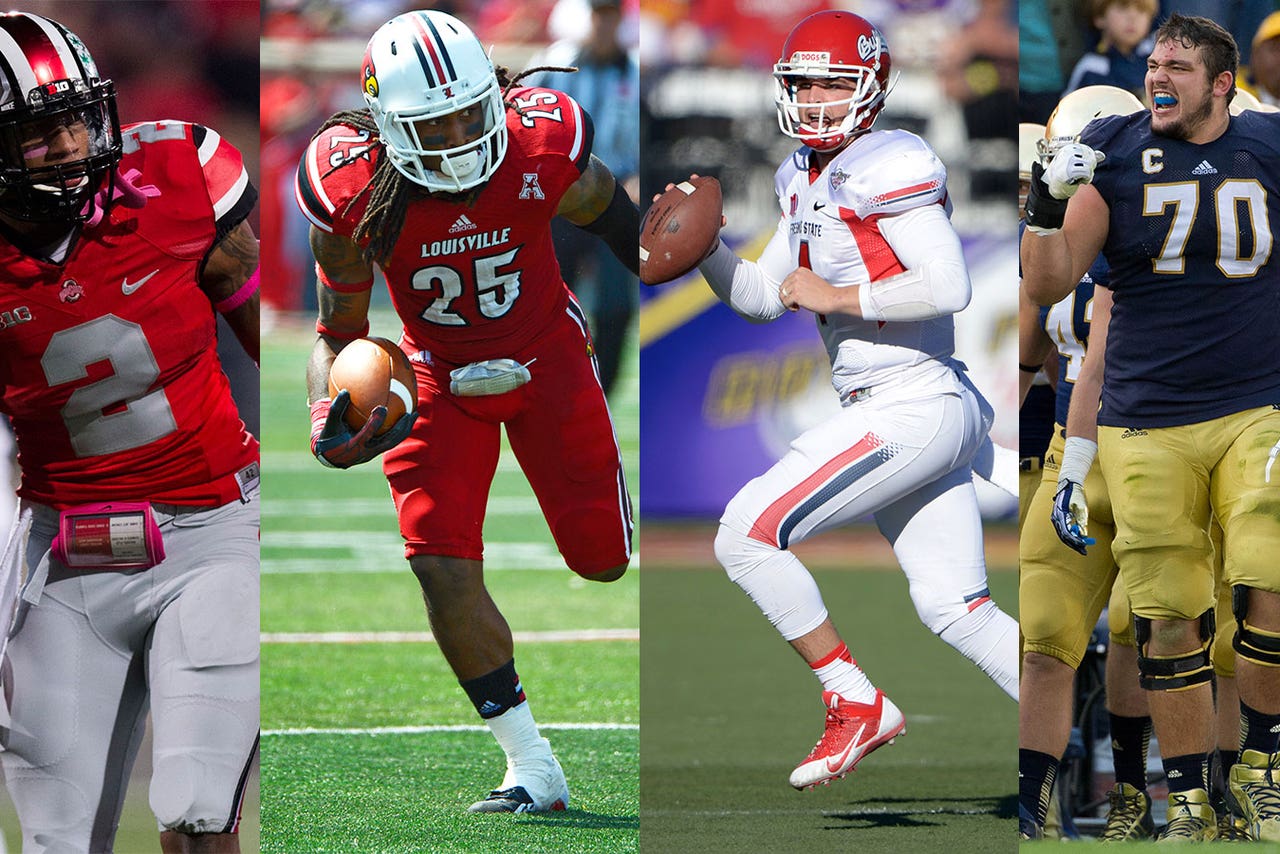 A lot can and will happen before the 20th pick in Thursday night's draft rolls around and the Cardinals get to turn in their envelope.
But with many directions to turn and no gaping holes that desperately need filling, they're in a fairly enviable position -- one of those teams that can probably point to any number of players still on the board and say that's the guy we want.
But as Steve Keim has said, it's an inexact science, and there's no way to predict what's going to happen with the 19 picks before them.
All that said, given the talent available and the positions where they can use a little hope in both the short- and long-term, here are 12 possibilities to be holding up a bright red No. 1 jersey at Radio City Music Hall.
FOX Sports: No. 2 overall, No. 1 QB; NFL.com: No. 15 overall, No. 2 QB; CBS Sports: No. 6 overall, No. 1 QB
FOX Sports: No. 27 overall, No. 4 QB: NFL.com: No. 20 overall, No. 3 QB; CBS Sports: No. 28 overall, No. 4 QB
FOX Sports: No. 33 overall, No. 4 DT; NFL.com: No. 48 overall, No. 4 DT; CBS Sports No. 40 overall, No. 5 DT
FOX Sports: No. 82 overall, No. 10 DE; NFL.com: No. 41 overall, No. 5 LB; CBS Sports: No. 32 overall, No. 3 DE
FOX Sports: No. 21 overall, No. 2 DE; NFL.com: No. 45 overall, No. 4 DE: CBS Sports: No. 35 overall, No. 4 DE
FOX Sports: No. 32 overall, No. 3 DE: NFL.com: No. 37 overall, No. 3 DE: CBS Sports: No. 30 overall, No. 2 DE
FOX Sports: No. 14 overall, No. 3 OT; NFL.com: No. 9 overall, No. 3 OT; CBS Sports: No. 12 overall, No. 1 OG
FOX Sports: No. 28 overall, No. 4 LB; NFL.com: No. 18 overall, No. 4 LB; CBS Sports: No. 19 overall, No. 3 OLB
FOX Sports: No. 9 overall, No. 2 LB; NFL.com: No. 14 overall, No. 3 LB; CBS Sports: No. 11 overall, No. 2 LB
FOX Sports: No. 25 overall, No. 3 LB; NFL.com: No. 11 overall, No. 2 LB; CBS Spors: No. 15 overall, No. 1 ILB
FOX Sports: No. 41 overall, No. 3 S; NFL.com: No. 54 overall, No. 4 S; CBS Sports: No. 33 overall, No. 1 SS
FOX Sports: No. 19 overall, No. 2 S; NFL.com: No. 22 overall, No. 2 S; CBS Sports: No. 22 overall, No. 2 FS
---