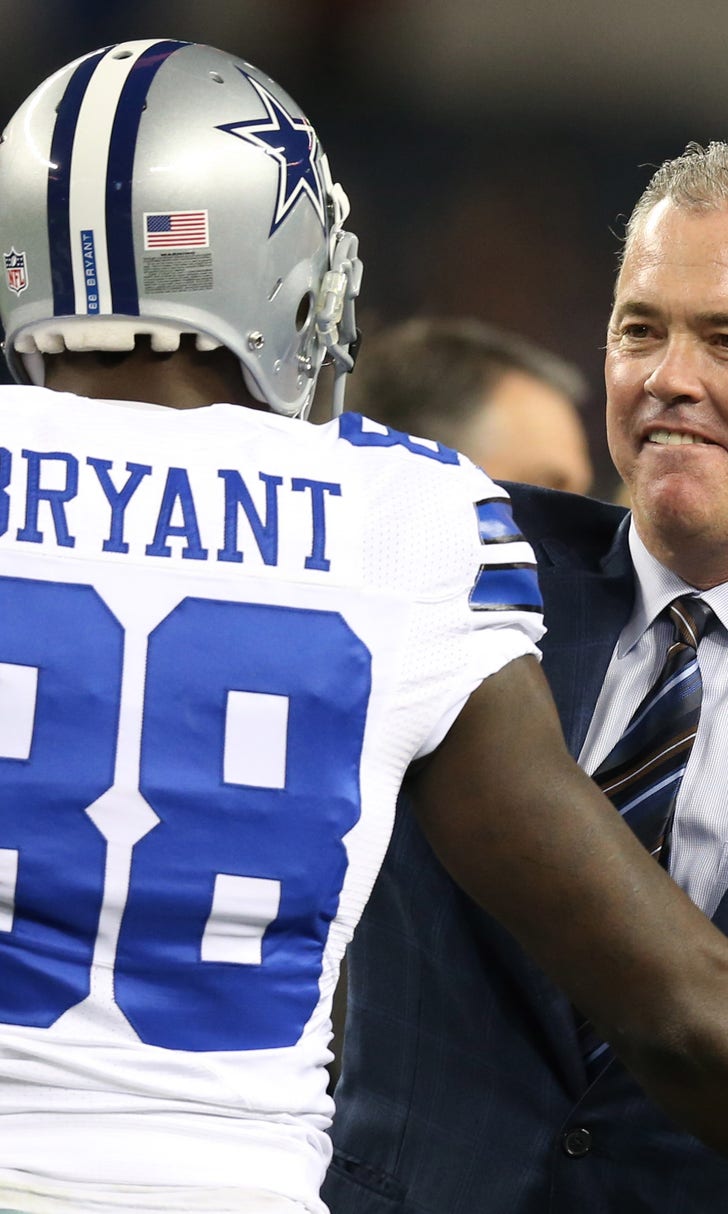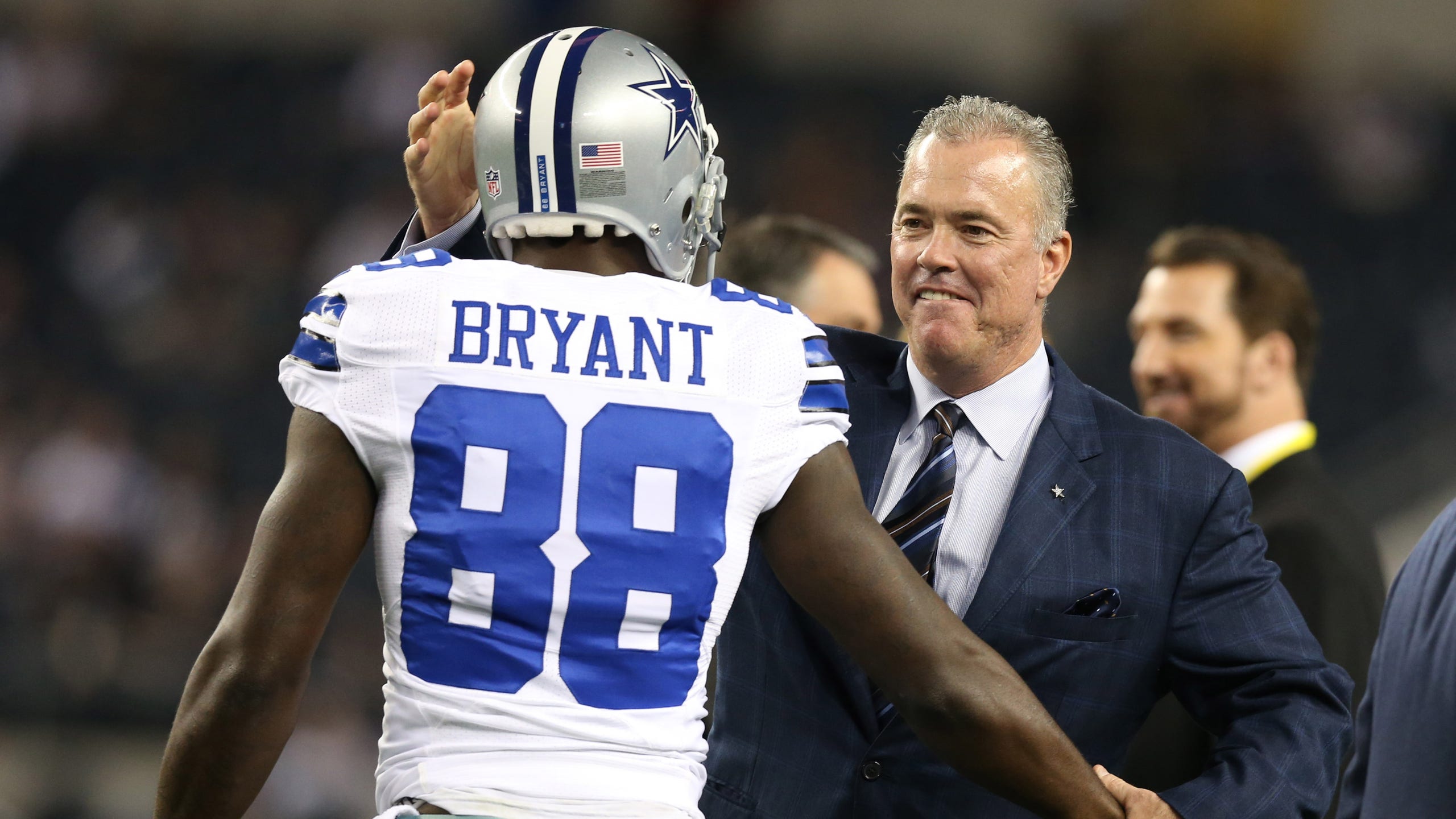 Dallas COO Stephen Jones explains fiscal divide between Cowboys, Dez Bryant
BY foxsports • June 16, 2015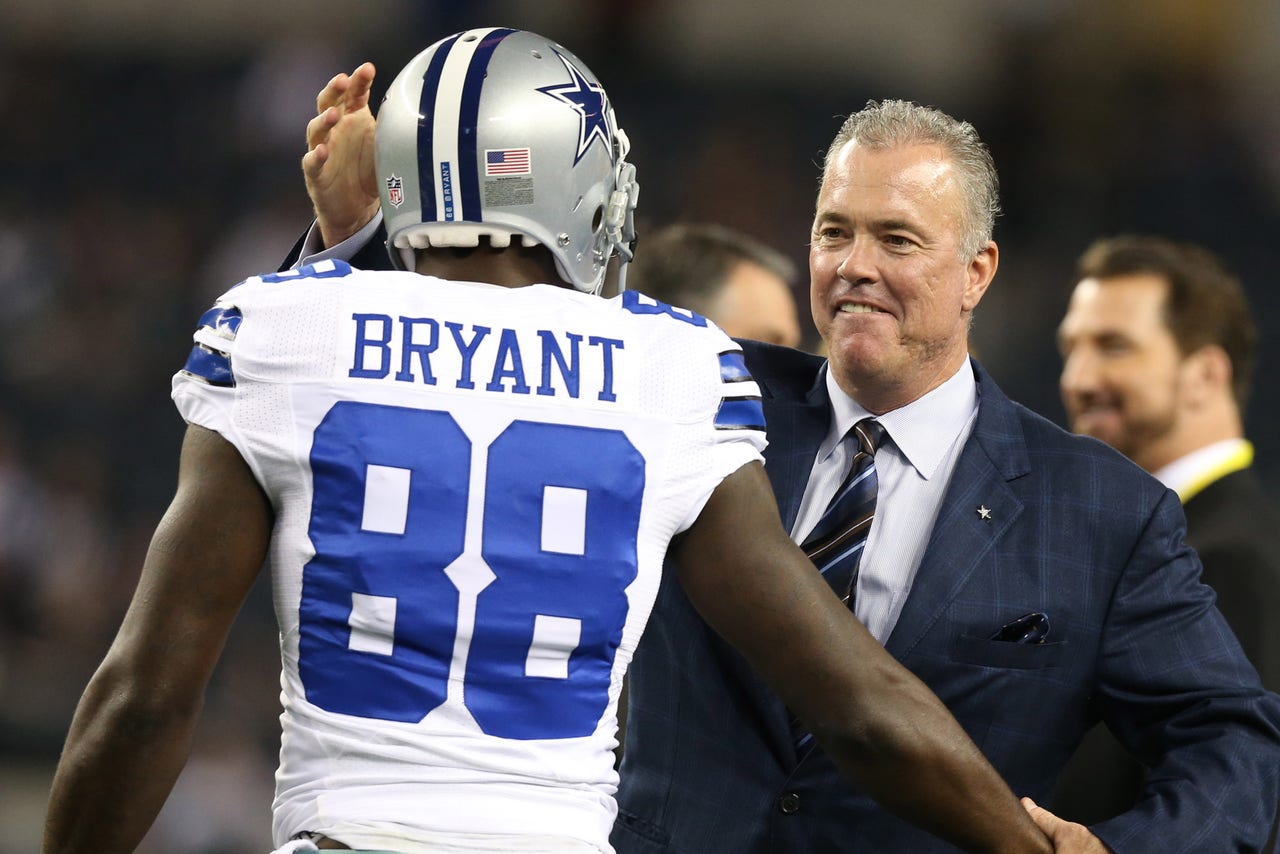 There might not be much progress on a new contract for Dez Bryant, but the conversation has certainly ramped up a bit.
Continuing the narrative from last week, when Bryant said he'd consider sitting out of regular season games if he can't secure a long-term deal by July 15, Cowboys executive vice president Stephen Jones said he wasn't fazed by negotiating tactics.
"I don't really listen to any of that," Jones said Tuesday on Sirius XM NFL Radio. "At the end of the day it's a business, and when the time comes and there's something that we can do that makes sense for both sides, I know that'll happen."
That comment came just after Bryant's agent, Tom Condon, spoke to Sirius himself and was asked if the All-Pro receiver would make good on his threat to sit out of games this year.
"In my conversations with him, he's indicated that he's willing to do that," Condon said.
Jones might not be concerned by those statements –€" after all, Bryant would have to turn down roughly $750,000 per week to sit out of any regular season games. But it does spark an interesting conversation about the wide receiver market, which will go a long way toward determining Bryant's worth.
As has been well-noted, Bryant isn't the only talented young receiver coming up on a new contract, and several NFL teams have to determine the going rate for a Pro Bowl-caliber wide out.
FOX SPORTS DAILY
COWBOYS EDITION
Cowboys News To Your Inbox!
*By clicking "SUBSCRIBE", you have read and agreed to the Fox Sports Privacy Policy and Terms of Use.
Jones explained it succinctly:
"This is an environment right now with a receiver market that's not exactly easy to get your hands around. It's been well-documented that both Fitzgerald and Megatron both got their deals based on their rookie contracts because they were high draft picks and the franchise tag dictated that. But since then all receivers, the top ones, have pretty much been paid in the $11.5-12.5 million range, and there's a big disparity there."
The franchise tag would pay Bryant $12.8 million this year, but he'd likely prefer more than that –€" not to mention the security and prestige of a multi-year deal with big guarantees.
Whether it's Demaryius Thomas in Denver, Julio Jones in Atlanta or A.J. Green in Cincinnati, there are several other receivers in similar situations. To hear it from Jones, it doesn't necessarily sound like the Cowboys are eager to set the going rate.
"I don't think anyone quite knows what that market is, and that makes it difficult," he said. "Until that happens, it's what teams think versus what players and their representatives think. There's a wide gap right now."
Jones was sure to point out that there's no ill will between the Cowboys and Bryant –€" or Condon, for that matter –€" calling it a "difficult business situation that will at some point find its way."
Hearing the two camps trade soundbites, though, it's enough to make one wonder if that deal will find its way before the July 15 deadline.
MORE FROM FOX SPORTS SOUTHWEST: 
- PHOTOS: Cowboys Cheerleaders Auditions
- Ranking NFL quarterback salaries
- Oldest player on every NBA team
- College football's highest paid coaches in 2014
---