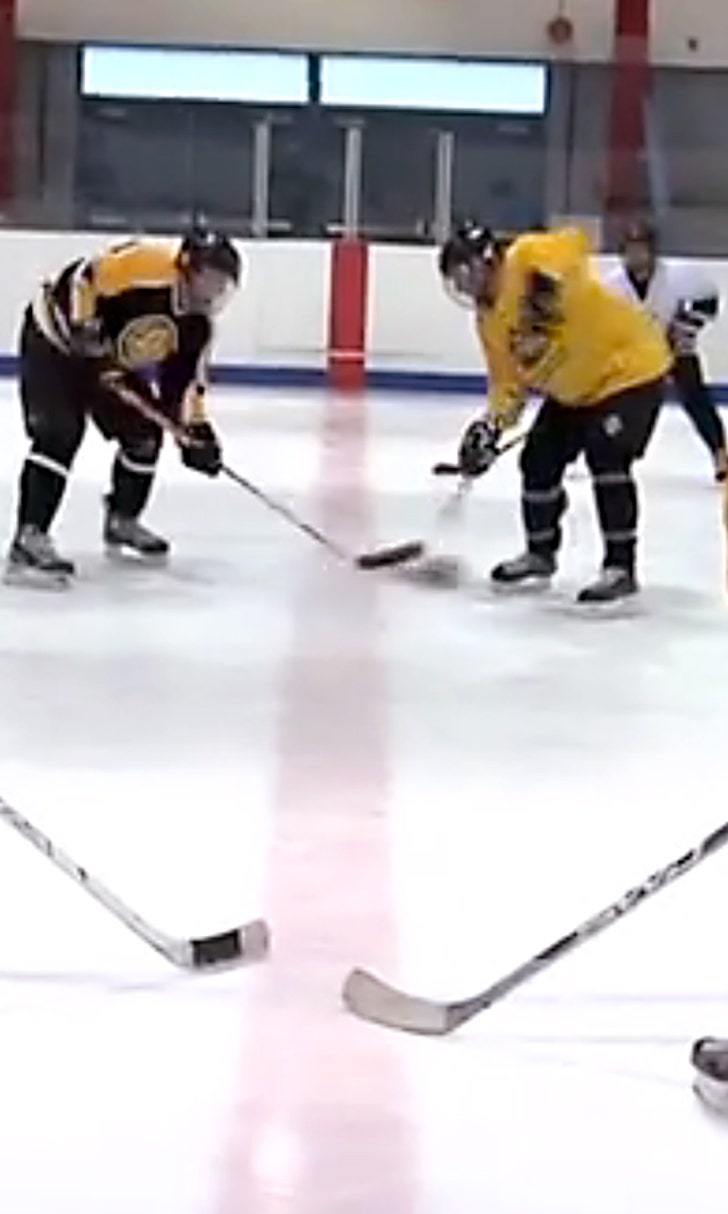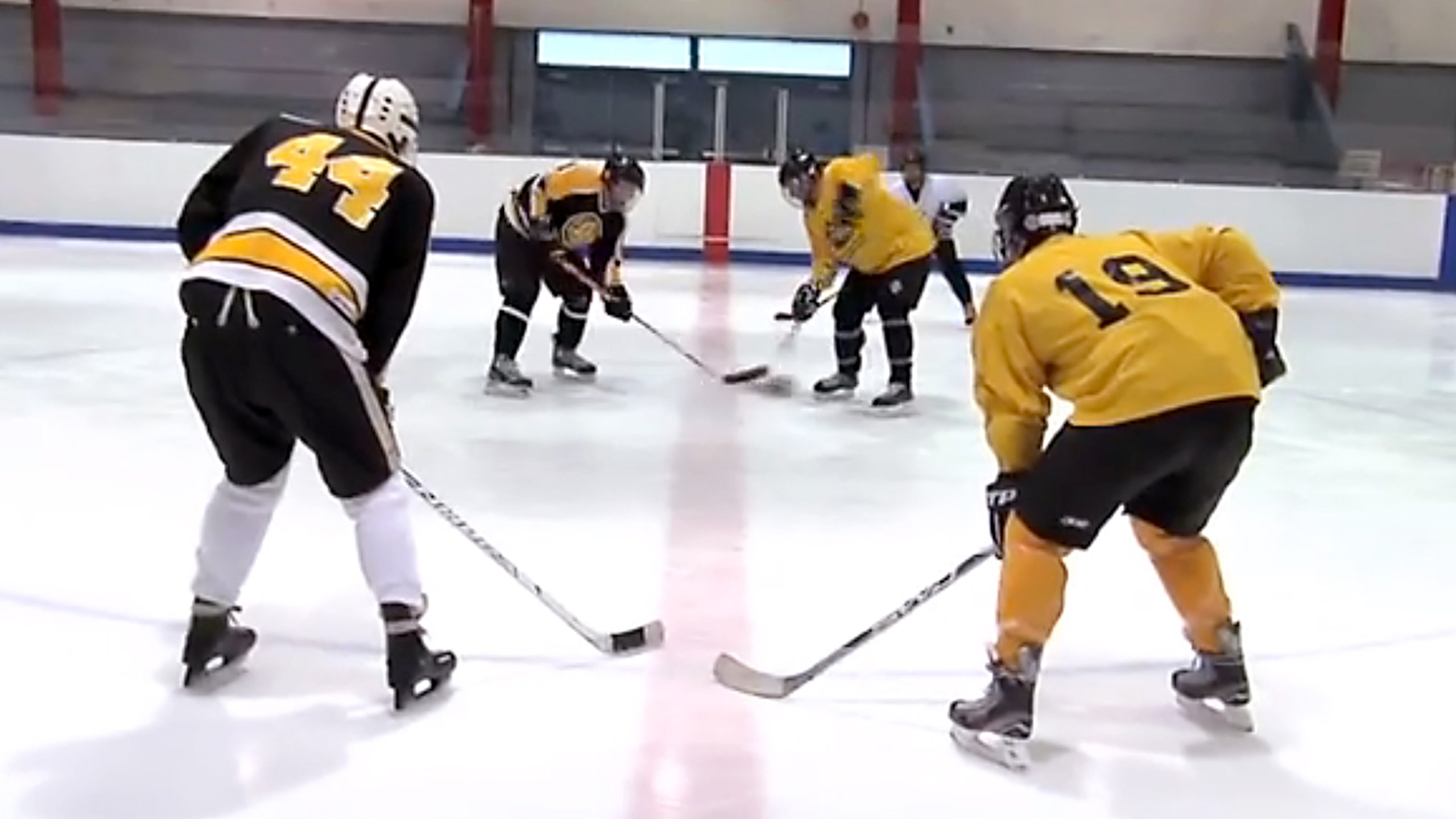 Daily Buzz: Blind ice hockey in Canada is growing in popularity
BY Sam Gardner • December 10, 2013
Ice hockey is tough enough to master with two good eyes, but in Canada, players on the Vancouver Eclipse are taking on the sport without even necessarily having the benefit of one.
The Eclipse compete in the Canada Blind Hockey Championships and the team is made up entirely of players who are either visually impaired or legally blind. The players, featured in the report from BCIT Magazine below, vary in age and skill level, but all of them have a passion for the game:
"My vision is probably as good as anybody's out there, but I still have trouble seeing things, and there are other people out there whose vision is worse than mine," Eclipse forward Brian Cowie said. "So you've kind of got to keep track of where the puck is, where the boards are, where the goalie is and where all the other skaters are out there."
In order to assist the players, the Eclipse compete using a sheet-metal puck that is about five times the size of a standard puck. It also has a ball bearing inside that makes noise as the puck slides across the ice, making it easier for players to locate.
Other teams, including Les Hiboux De Montréal and the Toronto Ice Owls, have been known to use their own adaptations, which include a hollow juice can and a plastic wagon wheel filled with piano keys.
There are also custom rules that are intended to simplify the game for players and level the playing field for all competitors.
For example, goals can only be scored in the bottom half of the net (goalies can't hear the puck in the air), plays are blown dead as soon as a player enters the crease, there are three feet of leeway on offside calls, high sticking is always a major penalty and teams must make a pass in the offensive zone before they can shoot the puck.
In addition to competing on the ice, the Eclipse also hold clinics across Canada helping kids with visual impairments learn to play hockey. And their hope is that, as the sport continues to grow, the recognition will come with it.
"We're trying to get recognized by Hockey Canada and hopefully get blind hockey as part of the Paralympic Games," goalie Steve Vandermay told BCIT. "I don'€™t know if I'll be around for all that, but that's what we're shooting for."
Now, for some links:
 The NAIA ruled that an athlete who won $20,000 when he made a half-court shot at a Thunder game can keep his winnings.
 A North Dakota hockey player was arrested and suspended after allegedly skipping out on a $4 cab fare.
  Here's part of the Astrodome being demolished:
 Check out Jonathan Papelbon and his wife in a ridiculous Christmas photo:
 An Oklahoma State cheerleader who tried to trip an Oklahoma player on Saturday will be punished.
 Broncos coach John Fox used an Entourage-inspired alias when he checked into the hospital for heart surgery last month.
 Roy Halladay took out an ad to thank Philadelphia:
 You can't say enough good things about the Rice locker room's response to its Liberty Bowl invite:
 Got to assume this pass wasn't intended for the camera man, who needed three stitches after getting plunked in the noggin: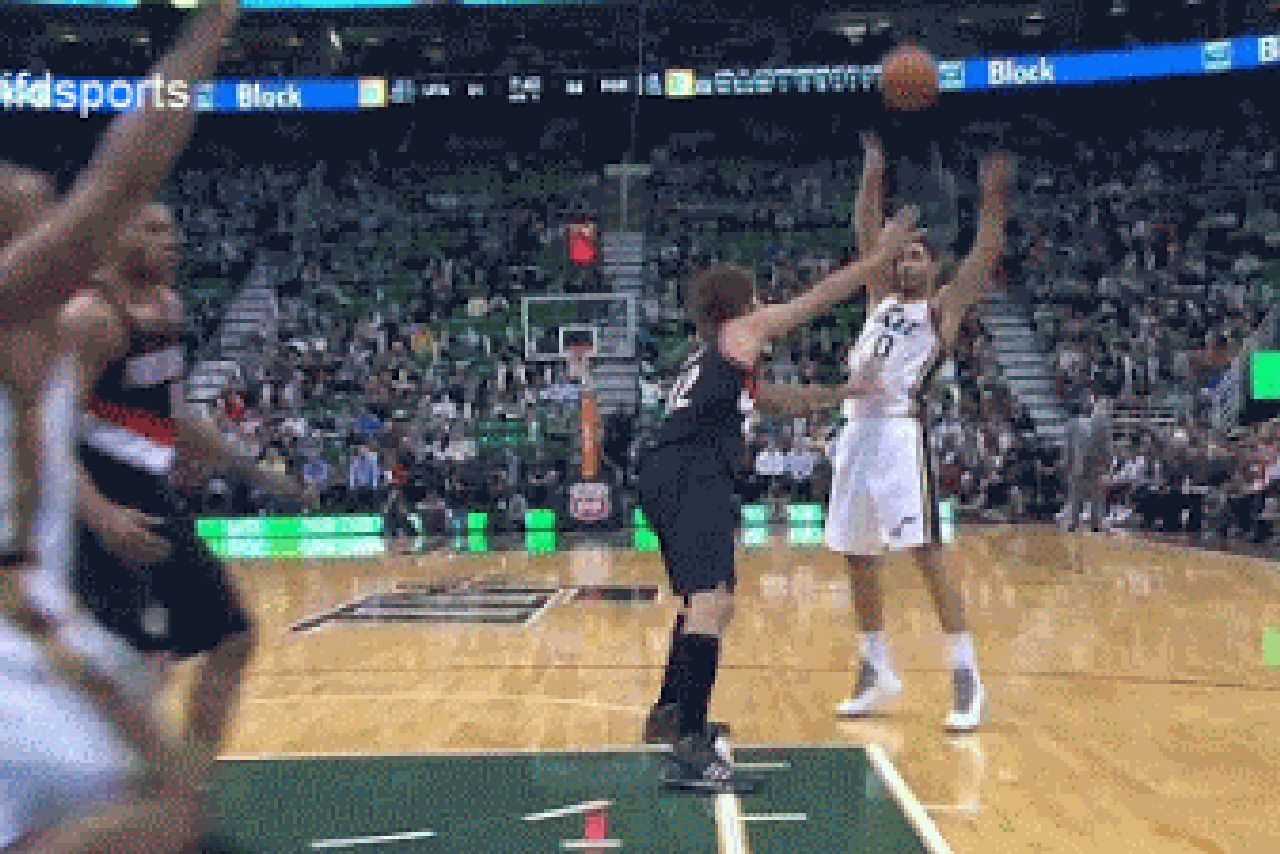 Could Jason Bay be heading to Japan?
 A Lions fan claims he was beaten by an Eagles fan after Sunday's game in Philadelphia.
 This is one way to kill time during a traffic jam:
 Punts don't get a lot worse than this:
 Jerry Sloan will be honored with a jersey retirement in January:
 A high school wrestler is recovering from a spinal cord injury suffered during a match.
 Elsewhere in high school wrestling, the lead singer of Tool is helping out with a team in Michigan.
 Police arrested a prankster who, among other things, offered the USC job to Tony Dungy.
 Michigan State's credit union will give you a loan to go to the Rose Bowl.
 UNC basketball players shopping for kids' Christmas presents is about as awkward as you'd imagine:
  This is a terrible idea:
---