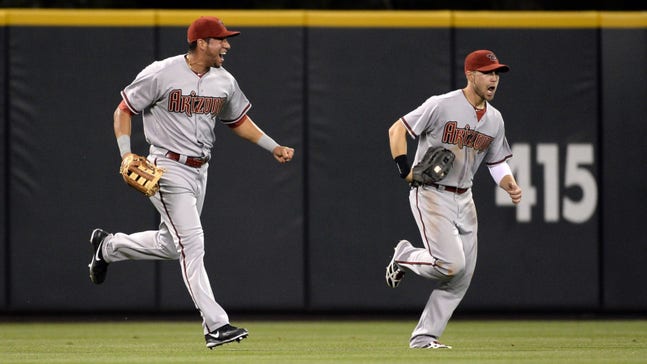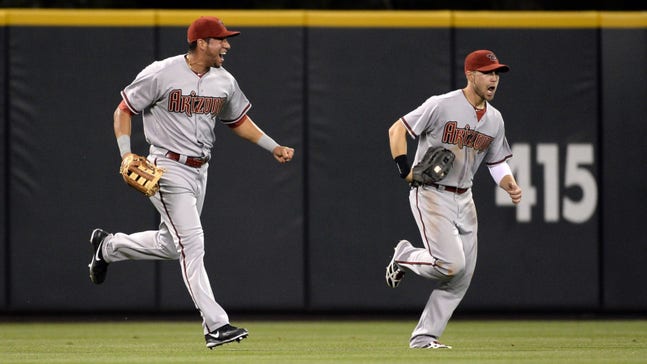 D-backs' Inciarte, Peralta hope to seize opportunity once again
Published
Feb. 28, 2015 7:04 p.m. ET

SCOTTSDALE, Ariz. -- Ender Inciarte and David Peralta are Venezuelans, outfielders and opportunists. And they're at the heart of a Diamondbacks domino effect this spring.
Both players finished Arizona's disappointing 2014 as feel-good stories. That's only a ticket to another opportunity under a new staff and a healthier roster this year.
The friends are competing for one starting spot.
"Last year, I was waiting for my opportunity to play in the big leagues," Peralta said this week. "I feel like I took my opportunity and I took advantage of that. This year, there's a lot of chance to star in the big leagues. We have a lot of outfielders this year, and there's going to be a lot of competition, which is good. That's what I like, to compete for my spot."
Outfielders Mark Trumbo and A.J. Pollock enter 2015 healthy after each missed about half last year because of injury. Pollock is a likely lock in center field, while Trumbo moves from left to right, leaving one outfield position open. Peralta and Inciarte could earn the most starts in left, but their roles also hinge on whether newcomer Yasmany Tomas can transition from the outfield to third base.
Then comes the competition between the two, both of whom are good friends and clubhouse neighbors.
"We get along, we work together," Inciarte said. "We know there's competition between us, but we don't let it get between our relationship."
The Diamondbacks believe both will have a shot of contributing in a platoon system. It's expected they can be used heavily against right-handed pitchers, while the right-handed Cody Ross will be able to contribute against lefties.
"Obviously, Inciarte's more get on base, speed, finesse guy," manager Chip Hale said. "Peralta, he's basically a beast. That's a great body for a baseball player. Both of those guys deserve everyday at-bats, so it's going to be a good fight, good competition to see who earns them."
The depth is important beyond left field.
Trumbo's transition from left to right isn't expected to be a problem -- general manager Dave Stewart said Trumbo and his former manager, the Angels' Mike Scioscia, believe he's better in right -- but Peralta and Inciarte will provide the D-backs with backups as they keep Pollock and Trumbo in good health, Hale said.
"Whoever it is that gets the bulk of the at-bats, we will design how we do things around that," Hale said.
The 24-year-old Inciarte finished fifth in National League Rookie of the Year voting after hitting a slash-line of .278/.318/.359 while stealing 19 bases. Peralta put together a fine .286/.320/.450 line himself.
The lefties worked on their games by heading home to play in the Venezuelan Winter League.
"The more at-bats you get, the more experience you get," Inciarte said. "I went there, I was trying to get more consistent and that's what I tried to work the most. The most important thing: being consistent."
Peralta and Inciarte know their past success only legitimizes their place on the team, one that hopes to grow around Hale's family-first message. The two pals seem willing not only to accept the competition but embrace it.
"Last year is the past. Turn the page," Peralta said. "We're just going to start from the bottom, from zero. It's a good feeling right now."
Follow Kevin Zimmerman on Twitter 
VIDEO: Jack Magruder and Jody Jackson discuss what they've seen from Yasmany Tomas' defense at third base.
---