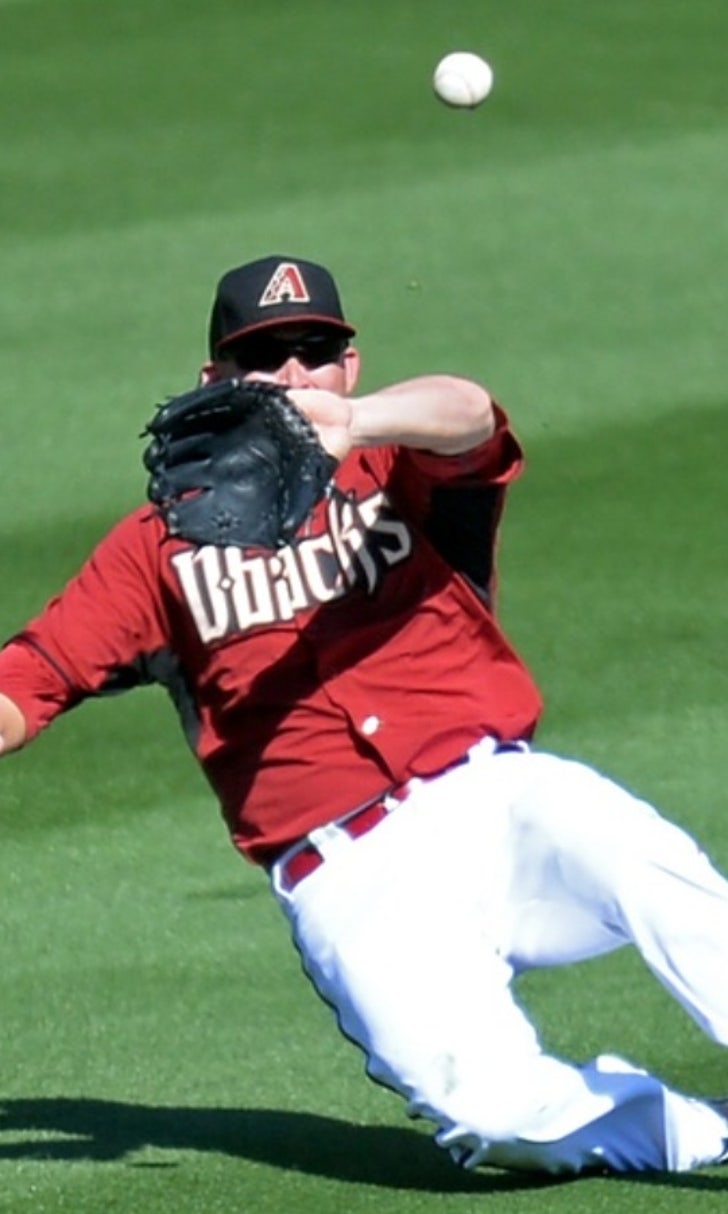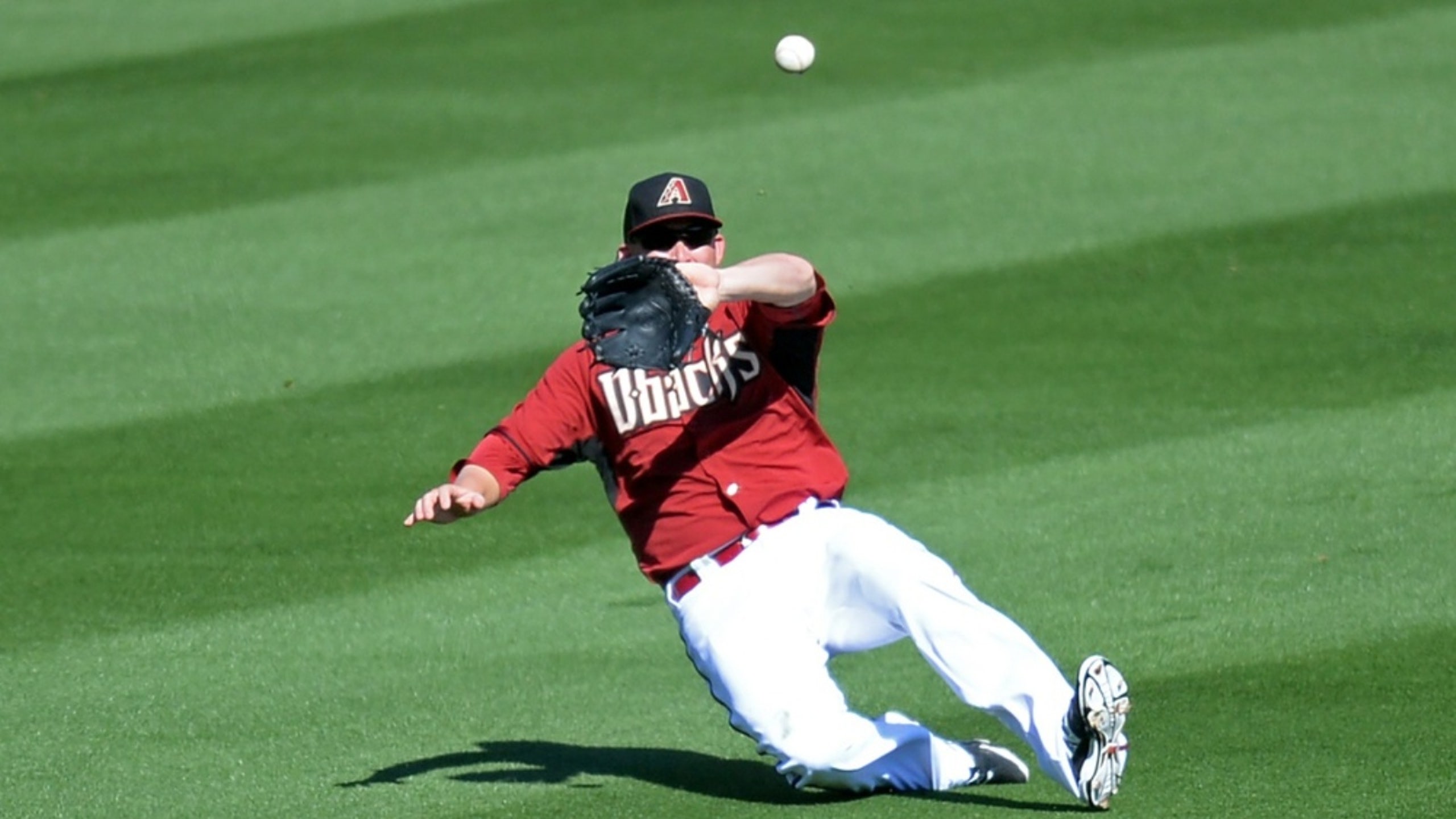 D-backs game report: Wednesday, Feb. 26
BY foxsports • February 26, 2014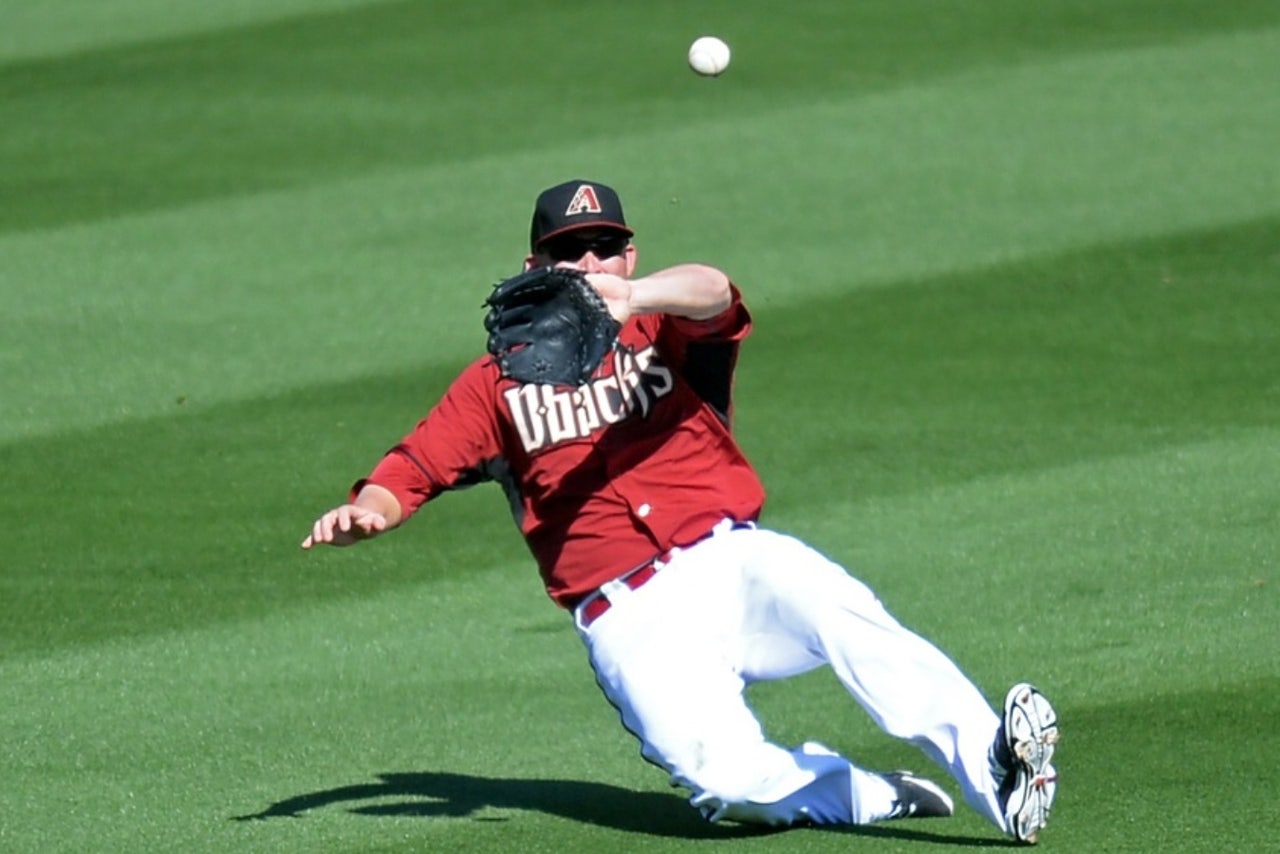 Diamondbacks 4, Dodgers 1
Game recap: The D-backs opened Cactus League play with a win behind four strong innings from Brandon McCarthy. D-backs hitters roughed up reigning NL Cy Young winner Clayton Kershaw for three runs on five hits.
"It's good to have the fans in the stadium and get to play for real, let alone play against the Dodgers and Kershaw," D-backs manager Kirk Gibson said. "You've got to tune up, and they did a good job."
New left fielder Mark Trumbo perhaps garnered the most attention after making a diving catch in the first inning and a sliding catch in the fifth, showing early that doubts about his ability to handle everyday duties in left field may be unfounded.
Hitting notes: The D-backs got on the board quickly, scoring a run in the first inning after second baseman Aaron Hill singled and came around on a Martin Prado double. They got to Kershaw further in the second, plating two runs behind a Hill single, an A.J. Pollock triple and a Gerrardo Parra double. Outfielder Shelley Duncan drove in a run on an eighth-inning single.
Pitching notes: McCarthy threw more innings in his first Cactus League appearance than he has in his career.
"I've broken camp with four innings," McCarthy joked.
On 52 pitches, McCarthy allowed one run on four hits, two strikeouts and a walk. Relievers J.J. Putz, Brad Ziegler, Addison Reed, Joe Thatcher and Josh Collmenter followed with scoreless innings of relief.
Short hops: The D-backs and Cody Ross are target March 12 or thereabouts for his first Cactus League game action. Ross is working back from a fractured hip suffered late last season and could be ready by the season opener March 22 in Australia. ... Gibson said shortstops Didi Gregorius and Chris Owings will get the most at-bats out of anyone in camp as they battle for the starting job. They will both start in different locations on days the team plays split squad days.
Quotable: "There's not a lot of head first diving in practice. We usually save that for these types of situations." -- Mark Trumbo, joking after being asked if he'd made any plays like his first-inning dive in workouts.
Thursday's games: D-backs (1-0) at Dodgers (0-1), Camelback Ranch (Glendale), 1 p.m.; D-backs (1-0) at Cubs (0-1), Cubs Park (Mesa), 1 p.m.
Probable pitchers: D-backs (Mesa): Bronson Arroyo, David Hernandez, Will Harris, Joe Paterson, Matt Stites, Adam Russell. Cubs: Jeff Samardzija. D-backs (Glendale): Randall Delgado, Charles Brewer, R.J. Hively, Eury De la Rosa, Marcos Mateo, Seth Simmons. Dodgers: Zack Greinke, Chris Withrow, Red Patterson, Pedro Baez, Jarret Martin, Carlos Frias.
---