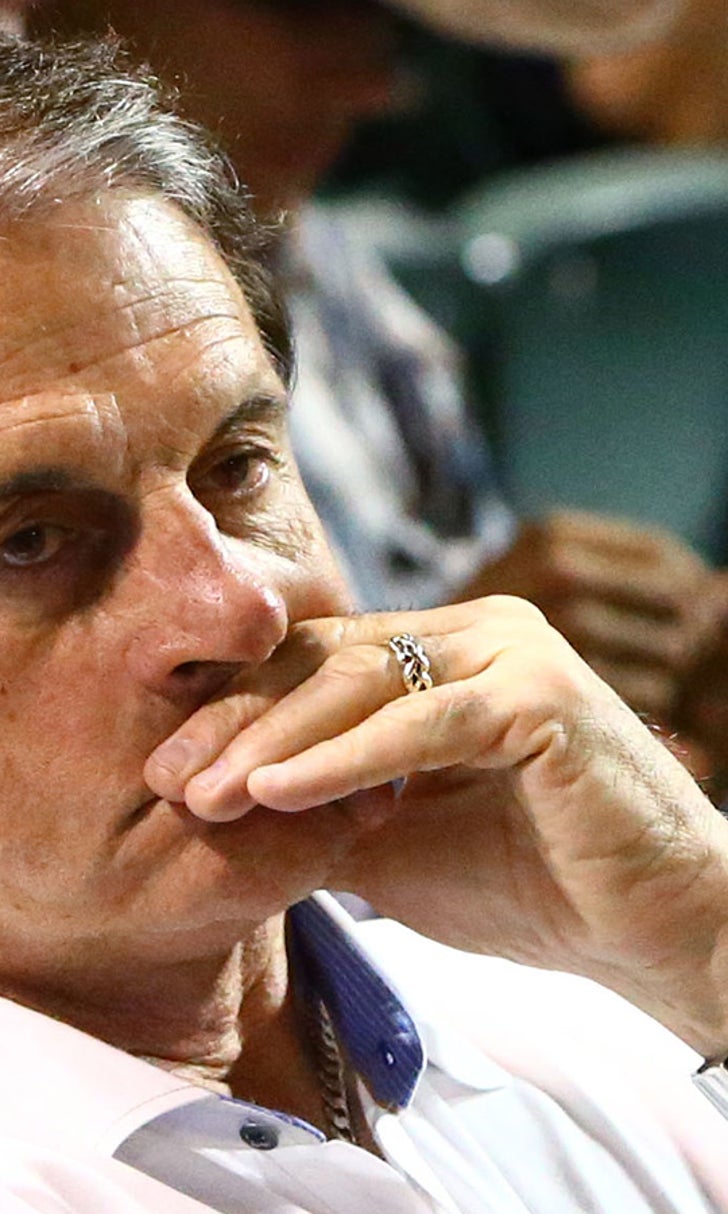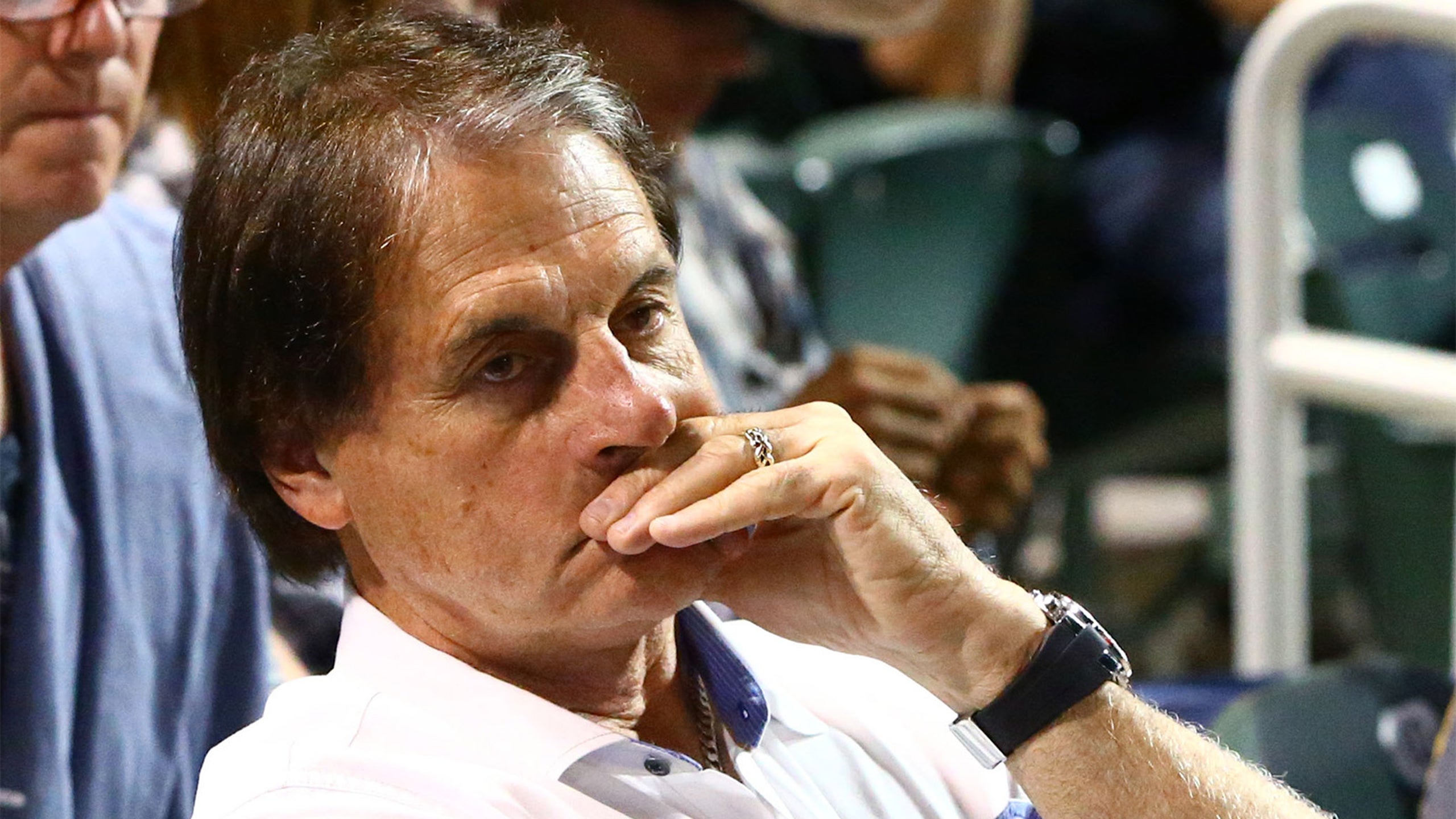 D-backs buy into analytics, until the first pitch
BY foxsports • November 21, 2014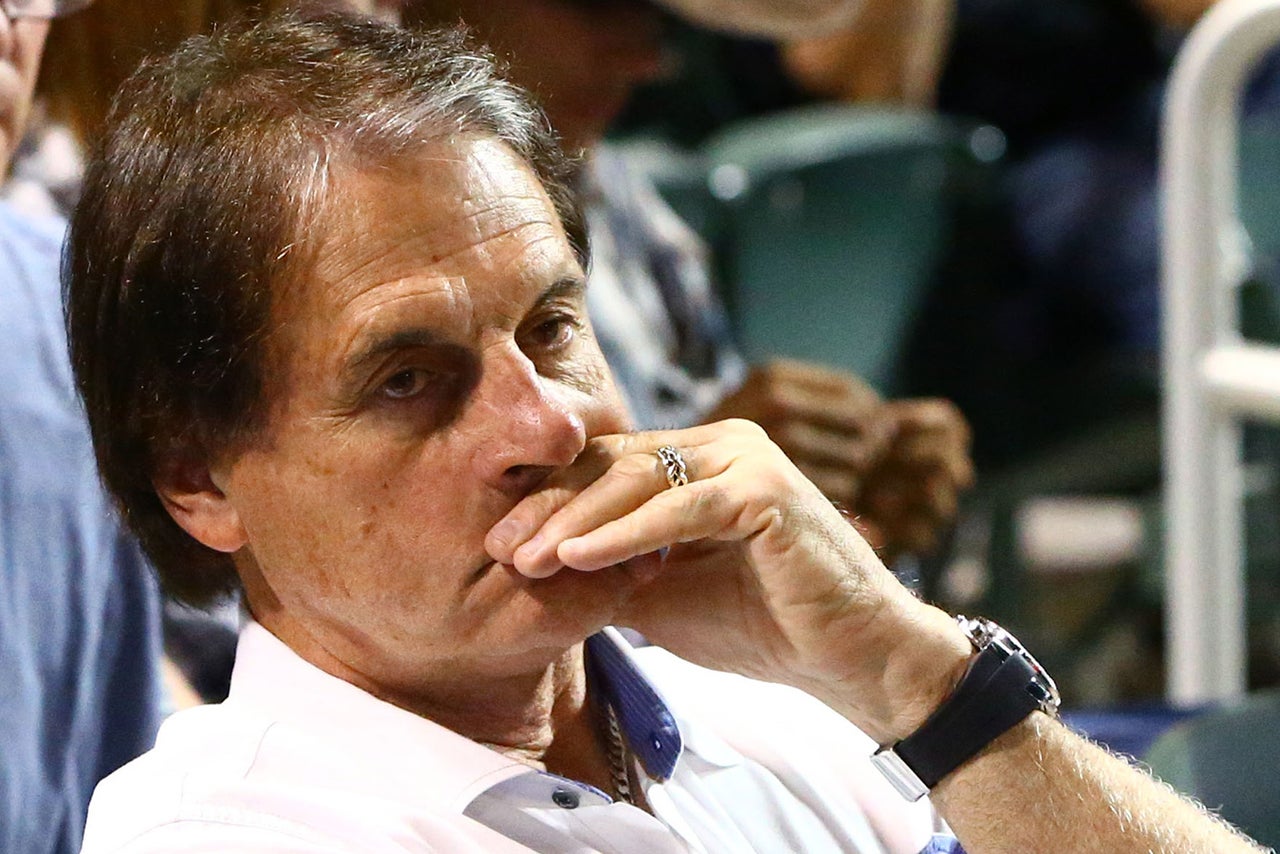 PHOENIX -- The Diamondbacks beefed up their front office when they hired Ed Lewis to oversee analytics and research last week, but do not look for a sudden conversion to the gods of the logarithmic thinking.
 The D-backs, in fact, are hardly strangers to the world statistical analysis. Chief baseball officer Tony La Russa and special assistant/pitching consultant Dave Duncan are two of the pioneers in the field, combining to break new ground while with Oakland 30 years ago.
 The D-backs say they plan to keep the math in perspective.
 "We will give it the emphasis it deserves," La Russa said at the general managers' meetings at the Arizona Biltmore last week.
 More broadly, the D-backs expect to use the research to help in-game preparation before letting human eyes take over at first pitch.
 "I do believe there is a lot of information out there that is really healthy, and the Diamondbacks believe they haven't been as proactive in getting it. But we've also been very careful to say we will use it," La Russa said.
 "It stops before the first pitch is thrown. In no way will the manager and the coaches at whatever level be given a program where this is your lineup, this is the way you run your offense, your defense. It is not possible. The game is too dynamic. Men against men. Change every day. 
 "Absolutely a preparation tool. We have two sides. We have the metrics/analytics, and we encourage our manager and our coaches to be observational analyzers. Their analytics are based on their observations. Is your bat slow. Is it fast? Do you have a good breaking ball today? Is your confidence up, down? All that stuff that you can't know ahead of time."
 La Russa and Lewis, a doctor of veterinary medicine, go back 30 years and worked together in St. Louis. Lewis was a special assignment scout with the Cardinals and also has used his analytical techniques in trading on the stock market. 
 La Russa has long believed in the power of preparation through numbers. He became a favorite of the sabermetric crowd when he hit his pitcher eighth in the lineup in St. Louis, a move that increased the odds that No. 3 hitter Albert Pujols would have more men on base on each subsequent turn through the order. In a game that seems to value a set lineup, La Russa moved his hitters around depending on matchups.
 "I believe there is a lot of sense to it, but . . . it helps you get ready to compete. You just can't let it get in the way of how you compete," La Russa said.
 "Right now there are people who tell you stolen bases, strikeouts are not a big thing . . . you know batting average isn't, and RBIs. There is a place for everything. Once the game starts, it is about observational analytics. I love that term. Basically what you do is you watch and you make decisions about how you are different from yesterday. The other (manager) is doing the same thing. That is the beauty of the adjustments. It's great stuff, and you cannot take that away from your manager and your coaches or you pay the price. You won't win as much."
 Manager Chip Hale, who apprenticed under manager Bob Melvin and general manager Billy Beane in Oakland believes in the same duality of numbers.
 "All the metrics and the numbers that you can use, you get. You look at them and give each player what he needs. To evaluate (players) it is a great thing. You can evaluate them as the season is going on. You can evaluate them when the season is over. But when it gets down to game time, you really have to look in their eyes and see what they have to manage. That's what Bob did a nice job in Oakland, and that's what I'll try to do here."
 Duncan was an innovator when it came to identifying hitters' tendencies. He charted every pitch thrown, thus becoming better equipped to design a game plan that fit with his starting pitchers's repertoire. The Cardinals were not afraid to shift, as Adam Dunn discovered. Dunn spotted La Russa one day and said, 'You're the guy. You're the guy,'" La Russa said.
 "We didn't shift, we shaded. We looked at whether our pitcher could get the ball" to a certain spot, La Russa said. 
 The shift has become commonplace these days, and some teams at least shade in many situations. But like everything else, La Russa sees an ebb and flow to the shift as an all-encompassing tool.
 "Don't you think some teams now offensively in spring training are going to say now 'Aah, you know what, I'm going to practice taking the ball away, not for a bunt but for a base hit," La Russa swing, taking an imaginary swing.
 "This game is about adjustments. It is about adjustments ever since it started."
 Assistant general managerBryan Minniti, data analyst John Krazit and baseball operations coordinator Sam Eaton will support Lewis, whose group will report to general manager Dave Stewart.
 "The analytical department . . . it's not going to be a community with us," La Russa said.
 "It's not that we devalue it. We value when it is used appropriately. . . . When the first pitch is thrown, it has limited to no value. You have to allow your uniform people to observe the dynamics of the competition."
 Follow Jack Magruder on Twitter
---